Damu is the largest French Floral Art video library. It includes hundreds of resources to learn and improve, find inspiration on a daily basis, revise your technical bases, and learn the tips of great accessible, and caring florists. Time for an introduction and inside intel by French top floral designer Gaétan Jacquet.

Damu
Damu is your new French source for great floral videos. The new platform offers high-quality floral technique videos, complete themes, and folders for all your projects. It is the new hotspot for inspirational meetings, sharing, neat aesthetics, and poetry...
You'll find top floral designers like Gaétan Jacquet and Cat Devaud - both former vice-champions of France - tutoring, challenging, and helping you with your artwork.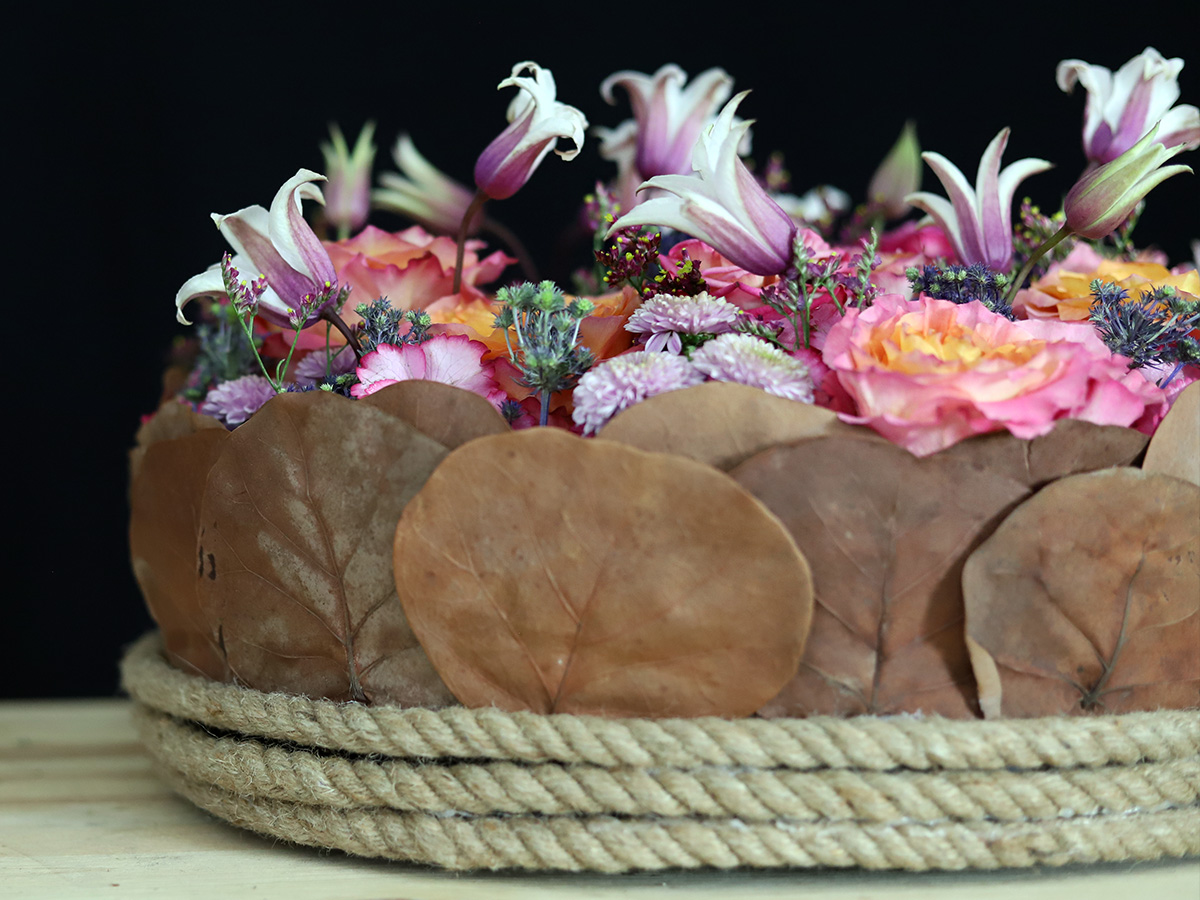 For Floral Professionals
It is the platform intended for every level of floral professionality. For everyone who wishes to evolve, enrich themselves with new methods, and grow in their profession. It is thought for all these people in training or retraining, these same people who are the future of a sector that will become, for sure, a sector of excellence.

The rapid evolution of the profession and expectations in terms of trends and the environment are also the engine. Far from giving lessons, these videos stimulate everyone's creativity and allow florists to discover the immensity of the world open to them.

Gaétan Jacquet about Damu:
"We offer you the possibility of leaving your shop, without disrupting your daily. It is also a good way to follow the evolution of the profession by training. And, why not, take advantage of this breath of fresh air to follow face-to-face training? The future of the sector is in training and sharing."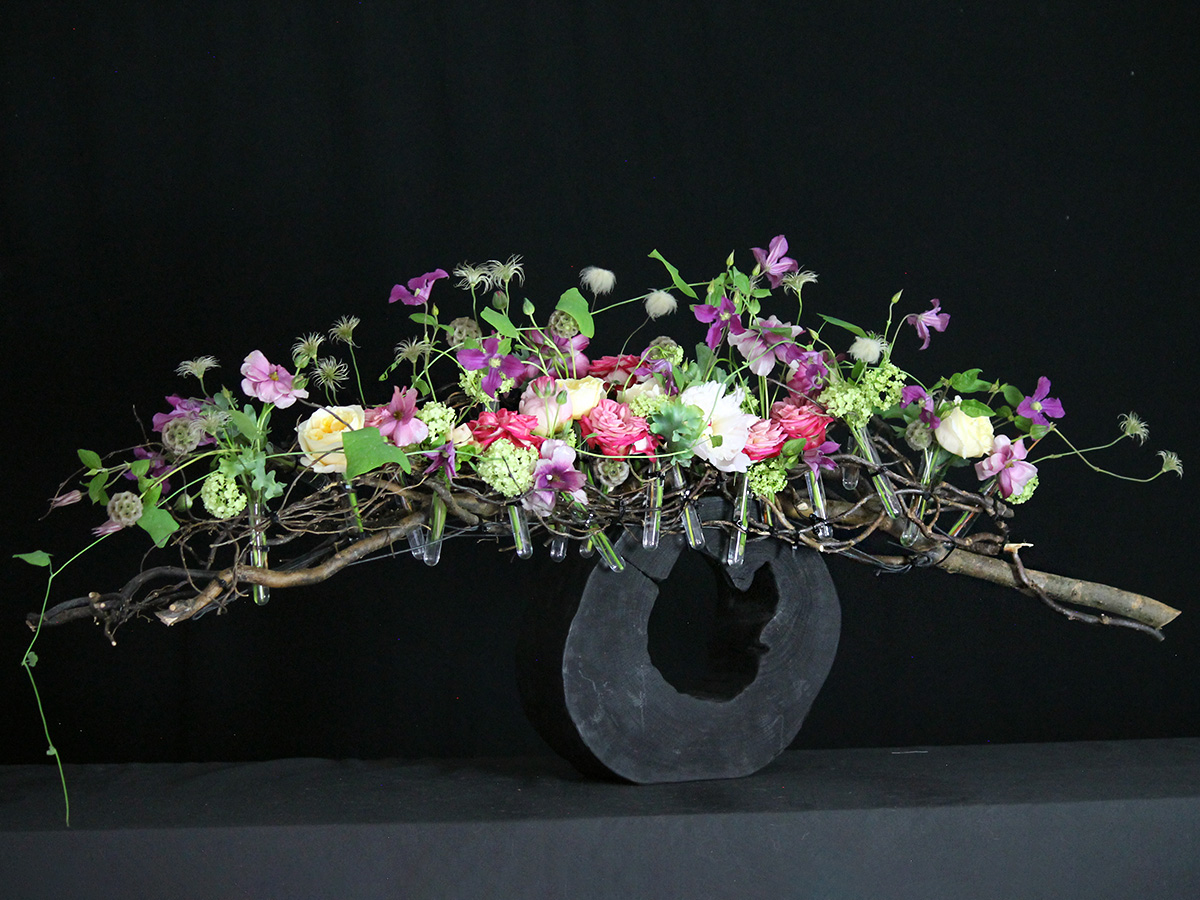 Three Main Types of Videos
There are three main types of videos available to you:
1. Creative Videos
In the first place, these are training videos and extensions of floral techniques. They show you how creative you are and comfort you in your arts and crafts. They can also offer you new methods and techniques.
Whether it is for mourning, wrapping, or marriage; no subject will be spared, not even taboo subjects like purchases or quotes.
From classic to ultra-contemporary, including everyday compositions, you are sure to find the video and the creation, allowing you to make a hit!
2. Meetings With Florists
Florists from all different are committed to sharing and communicating their passion. From joy to difficulty, they share their daily life with us and if necessary, Damu will help them find solutions.
3. Meetings With Other Parts of the Horti Chain
Producers, manufacturers, distributors, wholesalers, and many others are linked in a large chain. They will share their visions of our sector. They will make us discover what goes on behind the scenes and show their innovations. They will break down many aspects and prejudices of the sector that escape us.
Tools to Make Your Life Easier
Being a florist means having a multitude of hats. Damu provides you with tools to simplify your daily life: photos to offer original creations to your customers, materials for your 'wedding' appointments so that you don't forget anything, and boost your sales. The toolbox is overflowing with possibilities. However, Damu is always ready to listen to your suggestions to complete its range of tools.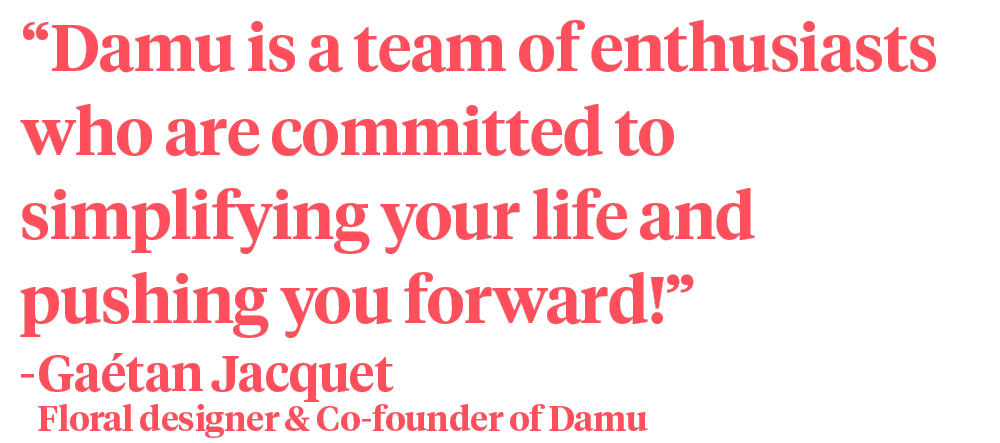 Team Damu
Gaétan Jacquet introduces his talented team:
"Damu is also a team of enthusiasts who are committed to simplifying your life and pushing you forward!

Carla is the dynamic young woman that everyone dreams of having around them. Sparkling, creative, smiling, and really very creative. She is a project manager and a graphic designer. Carla follows a course in an apprenticeship with Nicolas because the transmission plays at all levels. She will go far! And if one day you have the chance to see one of her drawings, you will probably fall under her spell.

Nicolas is the account manager. He's the guy who bends over backward for you. He just can't help but always find a solution for you and answer your questions. He walks around the site like no one else: like it's all normal. With Carla, they are the two linchpins: site management, video editing, accounting, shooting, microphone adjustment (when I'm too distracted). Nicolas is also the instigator of this project. He must have been tired of hearing me say "what more can we do to help my colleagues?"

If you have any questions on any subject, do not hesitate, because I am never far away because we have been living together for years already.

Cathy or Cat Devaud: she is a positively annoying girl, she is so talented and kind! A real technician: she walks from style to style, while being a lovely person. She viscerally loves the profession and sharing; in addition to being a trainer at florist school Piverdie, Cat joins us for this somewhat crazy project.

Even if she already has medals and titles to her credit, far from taking herself for a star, Cat is above all a florist. She is the technical Swiss army knife and the affordable girl par excellence. She knows very well the difficulties of life in the shop. Yes, she is a real florist. She is also a faithful friend, with an unmistakable smile on her face!

And there is me, Gaétan Jacquet, florist for more than twenty years, in love with this profession and its actors.

I come from a family with a particular history in horticulture. I first followed a traditional learning path before becoming an in-store florist. I slam the door in 2020 to really devote myself to my colleagues and to the industry. Aware of social and environmental issues, I am campaigning for a more virtuous sector, and I will be keen to help you discover our world as a whole.

I also went through the paths of competitions where some medals were awarded to me, but in no case did they deflect me from the path I set for myself. But I'm sure I'll be able to introduce you to new troublemakers soon."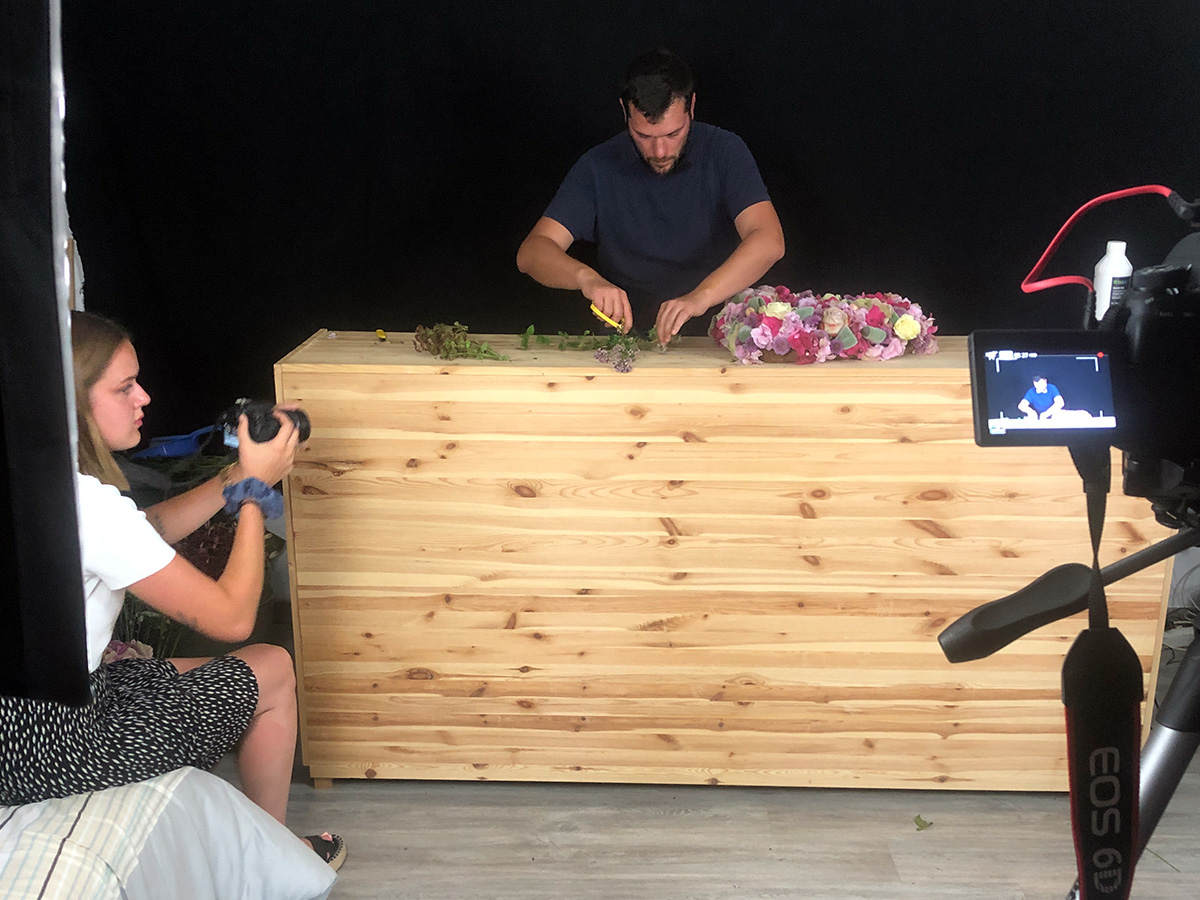 Green All the Way
Damu is committed to working with partners who share its values, ​​and without them, this would not be possible. That's why Gaétan insists on crediting these.
- Choops by Evoluflor; the Swiss army knife of management which also seeks to make your life easier.
- FleuraMetz for flowers and plants. Their progressive approach to the environment won us over. But the choice, proximity, and professionalism also have a lot to do with it.
- Polypap for their social commitments but also for the quality of their innovative and responsible packaging. They always go further in ecology.
- Smithers-Oasis; how to forget them: they operate an ecological metamorphosis with many innovative and responsible materials.
- Jocaflor this trouble-shooting supplier who shakes up the codes. A sparkling team who, here too, makes the choice of ecology and evolution.
- Yzily is a real cannonball marketplace in the flower world. You look for something in them, you find it, and they have surprises in store for us, that's for sure.
- Pay Green is the greenest European payment method. Each time you make purchases with this terminal, you plant trees without having to take out your pickaxe.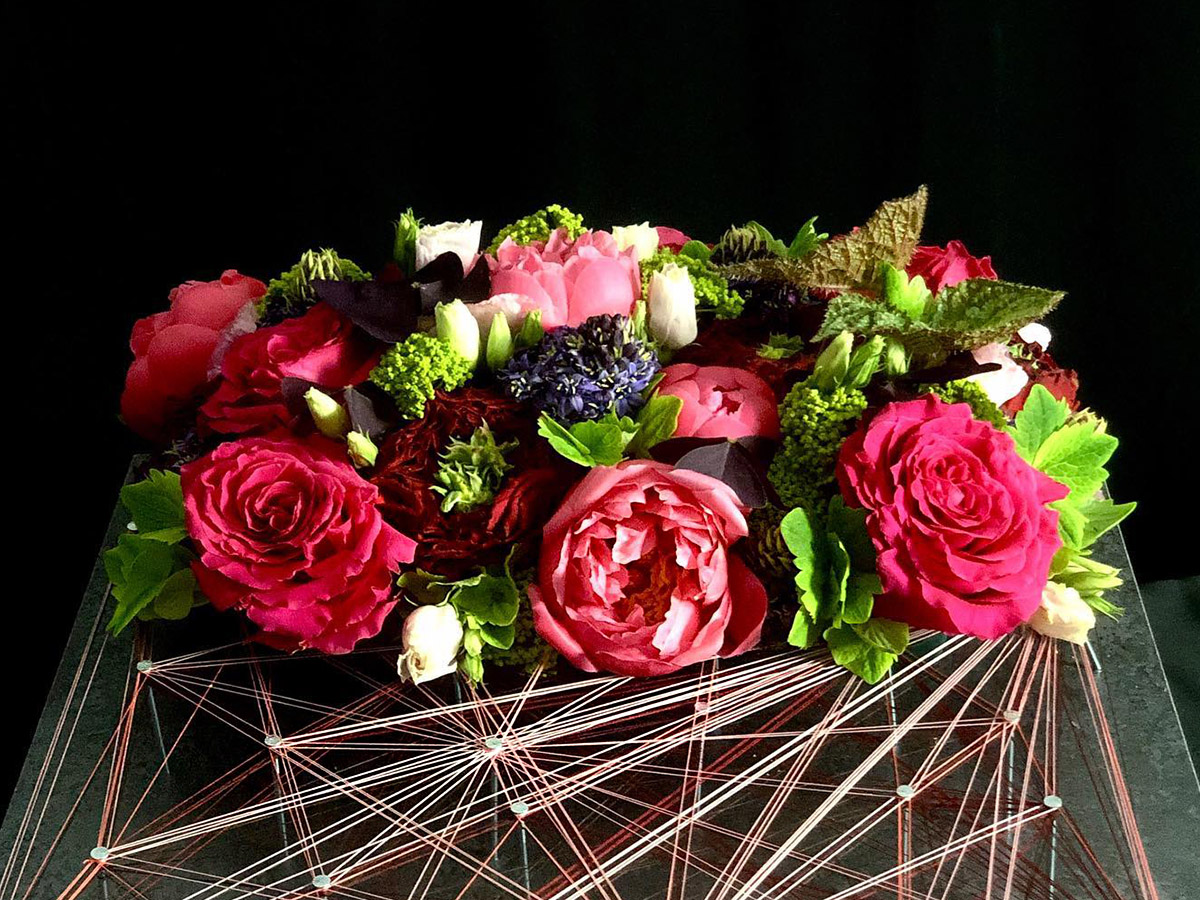 Progress Together
Make the best of your knowledge accessible to the greatest number of floral art enthusiasts, entrepreneurs, or students. Damu are professionals who share skills learned in the field and who work in real life! The idea is to learn in a spirit of sharing and benevolence in order to restore the proof of nobility to the profession of the florist. Our goal is to provide you with all the keys that will allow you to carry out your project. Whatever your current skills, whatever your means, whatever your network, you will finally be able to become the florist you have always dreamed of being.
Subscribe to Damu
Your subscription is adapted to your capacities because each company is different. Damu offers you a suitable subscription, the choice is yours! This gives you unlimited access to all tools and videos for the duration of your subscription. So if you too love your job and have a progressive vision of the job, contact Damu and join a world of sharing and kindness.
Visit the Damu website, or connect to its socials:
https://formation-fleuriste.com/
https://www.facebook.com/formationfleuriste
https://www.instagram.com/formationfleuriste/?hl=fr