What are the ingredients for happiness? A great flower shop and a sip of a delicious coffee of course. If you haven't had the opportunity to visit The Bali Florist in person, you might be surprised to know that nestled inside the warm and inviting space is a hidden gem that ticks that perfect combo of blooms and a lovely coffee aroma.
The Bali Florist Fuses With Café Bloom
In September 2021, The Bali Florist created Café Bloom, located in Sanur, featuring a great location, a calm ambiance, friendly and engaging staff, and delicious coffee, of course! In a very short period, Café Bloom has become already the quintessential neighborhood cafe, where everyone knows your name and they're always glad you come.
It's where you can meet for a quick cuppa over a lovely conversation or a cozy spot to catch up on work. You are also guaranteed to meet the kindest baristas in Sanur while enjoying a delicious drink and mouth-watering homemade treat.
A Thriving Business Born During the Pandemic
A stunning illustration of a flourishing company formed out of a yearning for community and connection as well as a creative endeavor to breathe new life into a small room that was sitting empty, Café Bloom was founded at the height of the COVID-19 pandemic and was a genuinely lucky stroke of serendipity.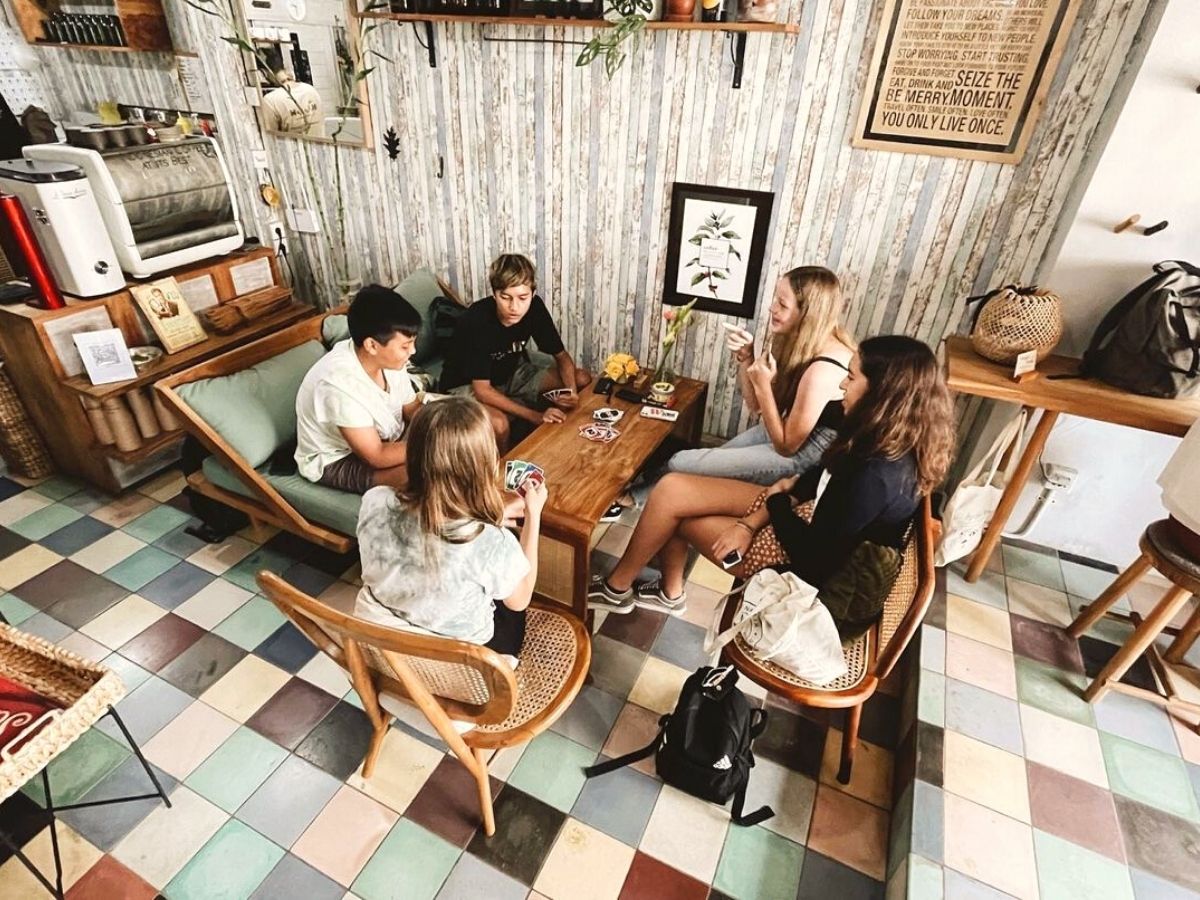 The charming open-concept floral studio's original footprint is now where Café Bloom is located. When The Bali Florist grew and moved next door in the middle of 2020, the issue of what to do with the empty space arose. It was decided to provide something desperately needed during the epidemic - a spot to meet a friend, smell pleasant flowers and catch your breath - rather than using the space for floral staging or extended retail services.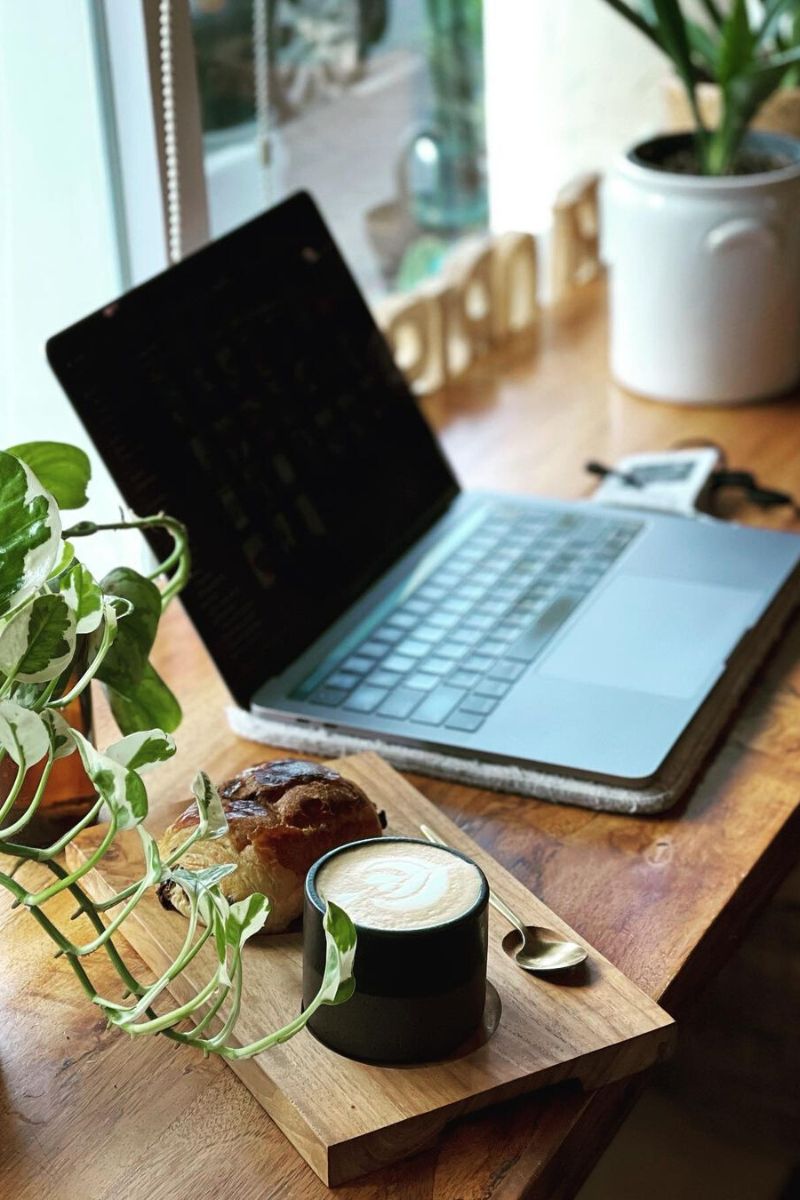 A Cafe That Connects to the Florist
The cafe connects to the florist through a large open door, making it hard to find a precise delineation between the two businesses, which is exactly how it was envisioned. The shared space encourages browsing, tasting, talking, and relaxing in a cozy, "friends" like setting, and also ordering or buying your favorite local flowers. Read the blog 'The Flowers of Bali" to see what flowers are most popular on the island.
The all-Indonesian coffee blend comes from Simply Brew, while herbal tea blends hail from Ubud-based Made Tea. Everything is served in custom Café Bloom ceramics commissioned from local artisans in Dalung, Bali. Like its sister business next door, the cafe is committed to supporting Indonesian brands and creating synergy through local relationships.
Visit Café Bloom if You're in Bali
Who doesn't love a dose of flowers and a sip of a delish coffee? Located in the southeast corner of Bali island, Café Bloom, created by the amazing team of The Bali Florist is a must-visit corner on this enchanting island. Give yourself a break from what you're doing and go get yourself a beautiful bouquet and your favorite-flavored coffee.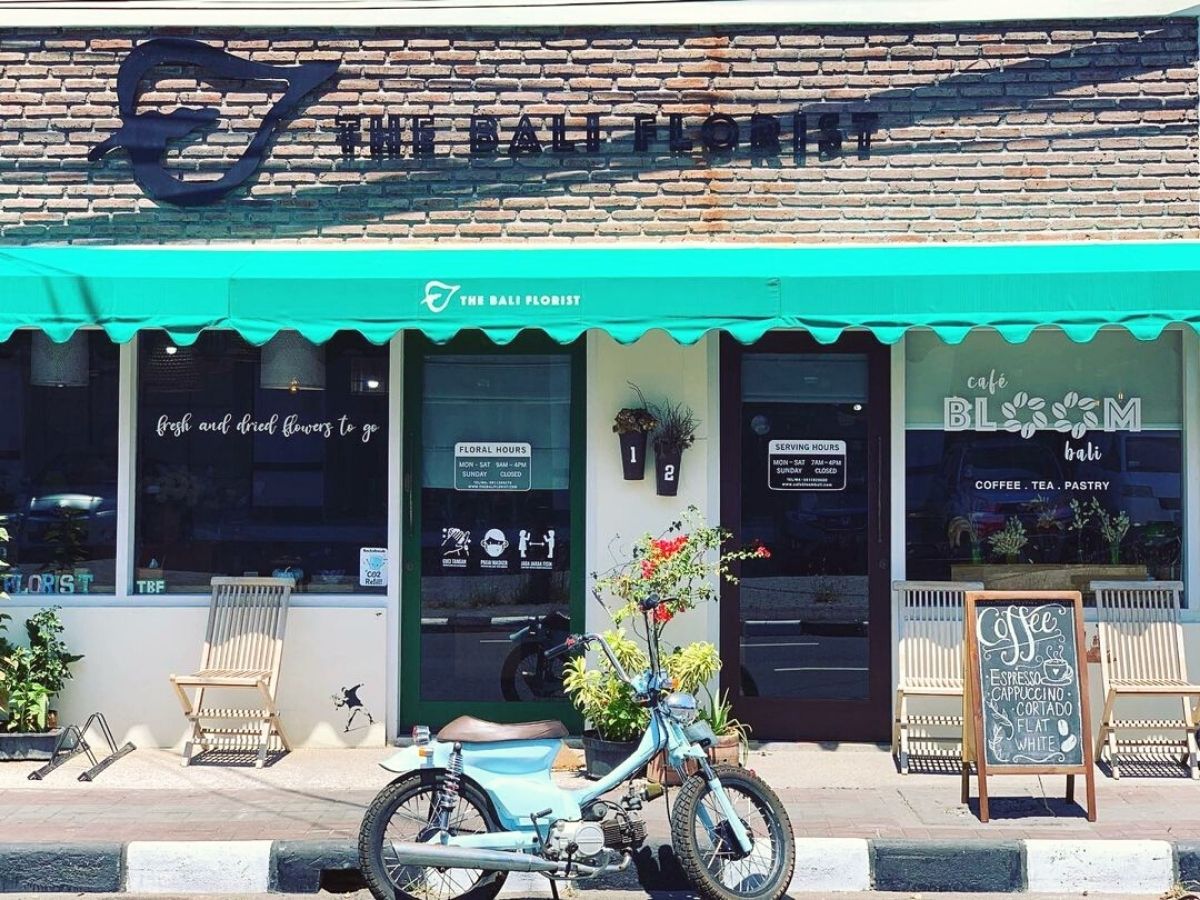 Teamwork Makes the Dream Work
The crew is undoubtedly one of The Bali Florist and Café Bloom's most valuable resources. The Balinese crew is competent, assured, diligent, and friendly. They are given the freedom to satisfy clients' demands, and they frequently go above and beyond by getting to know their visitors' names and anticipating their preferred beverage. The end result is a truly sustainable firm with team members that enjoy what they do, repeat clients, and community partnerships that foster fresh and interesting ideas and product offerings.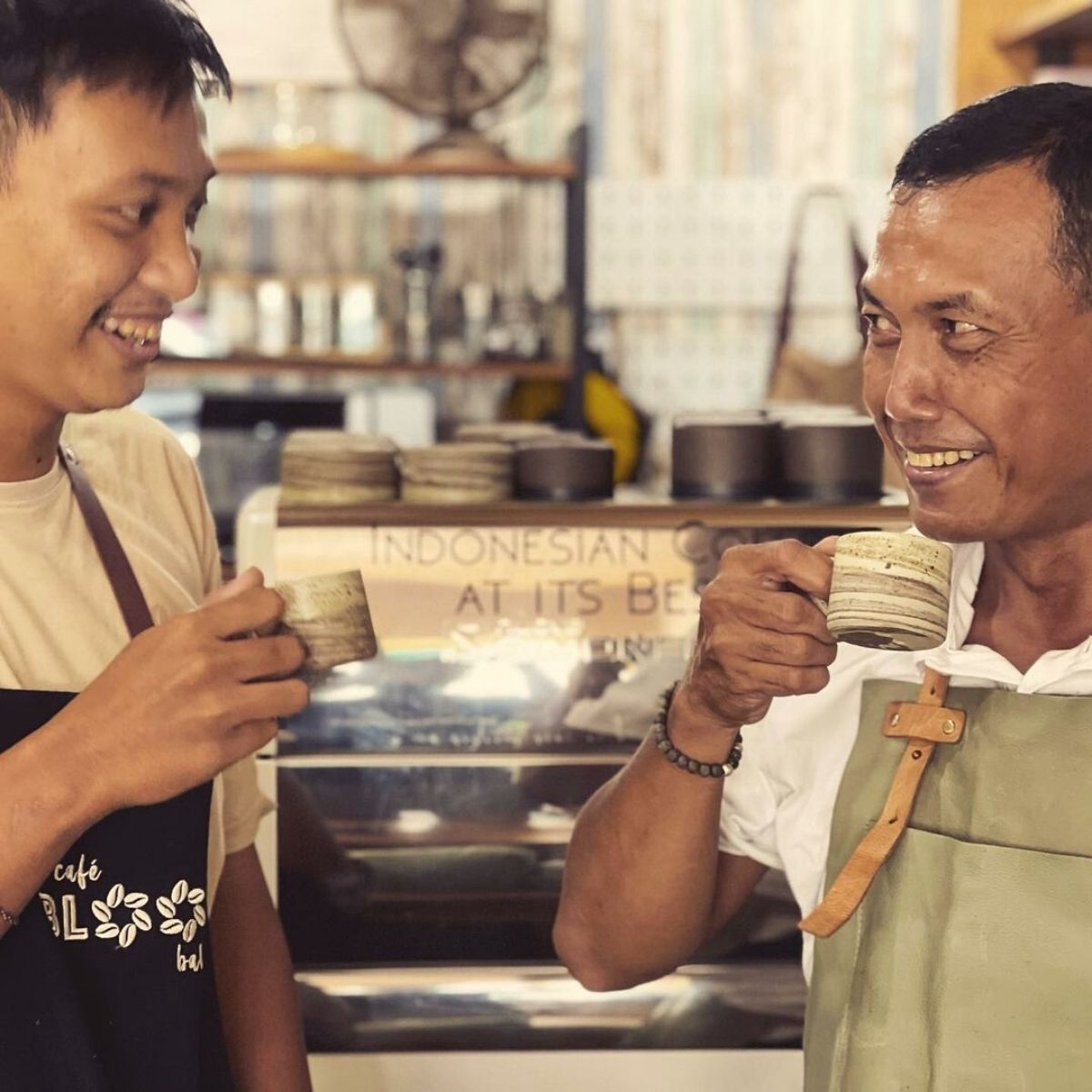 If you're in Bali, visiting The Bali Florist and Café Bloom is an absolute must to please your visual and taste senses.
Photos: The Bali Florist and Café Bloom.