Since
The Bali Florist
is striving towards being a sustainable florist, we make the effort to source flowers (both tropical and non-tropical) from local nurseries and ensure their quality before incorporating them into our bouquets and floral designs. One interesting fact that struck us from the time we started our florist: there is a common misconception among our non-Balinese customers on what are true, local Balinese flowers.
Traditional Balinese Flowers vs Locally Grown non-Balinese Flowers
While in Bali, one can't help but notice a myriad of colorful offerings consisting of mixed flowers seen all over the island, particularly near temples as well as during religious ceremonies. It's also not easy to miss the beautiful Balinese-style gardens filled with tropical flowers and greenery all over the island. However, how does one know if these blooms are local flowers, or are they not?
The Bali Florist's
artisanal approach features a fusion of East-meets-West style and we often receive occasional requests for a bouquet or centerpiece using traditional Balinese flowers. In hotels or guesthouses, one would not only see offering flowers but also centerpieces with tuberoses, heliconias, chrysanthemums, and orchids. Many of the flowers spotted here are actually flown in from outside of Bali, namely Java island. For example, the tuberoses (or locally known as Sedap Malam) which are often displayed in hotels, restaurants, and spas are not traditional Balinese flowers and are grown/sourced from Java.
Traditional Balinese Flowers
How do you define 'traditional Balinese' flowers? What are the signature Balinese flowers? Traditional Balinese flowers are those species that are often seen in Bali and are grown abundantly on the island. Most Balinese would consider the Frangipani (bunga jepun or bunga kamboja) the most common Balinese flower – it is found in almost every street corner, house, and region – and a signature flower. The following is a list of some of the most common flowers considered as traditional and signature Balinese flowers often used in offerings, religious ceremonies, decorations, or in a Balinese-style garden.
Adenium Obesum
This poisonous species of flowering plant, native to the African and Arabian regions, is a popular houseplant and bonsai in temperate areas. Mainly seen in gardens and not as cut or ceremonial flowers, Adenium obesum is typically propagated by seed or stem cuttings.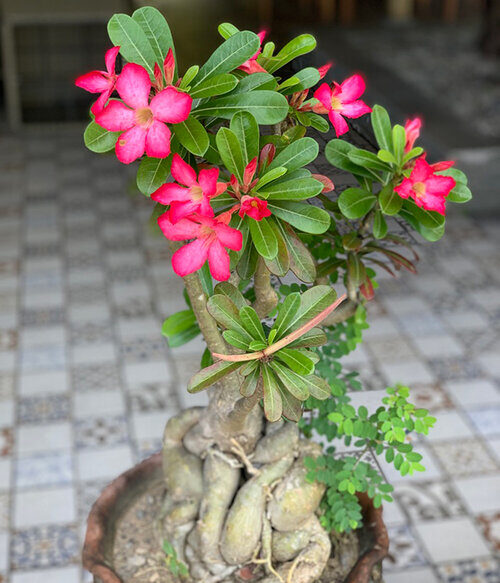 Anthurium
A flowering plant native to the Americas (from Mexico to Argentina and the Caribbean islands) which are often also called tailflower, flamingo flower, and laceleaf. Most Anthurium species can be grown as houseplants, or outdoors in mild climates in shady spots. Anthuriums are widely used in Bali as cut flowers in floral arrangements and are quite long-lasting in the tropical climate – up to 2 weeks in cool, indoor areas.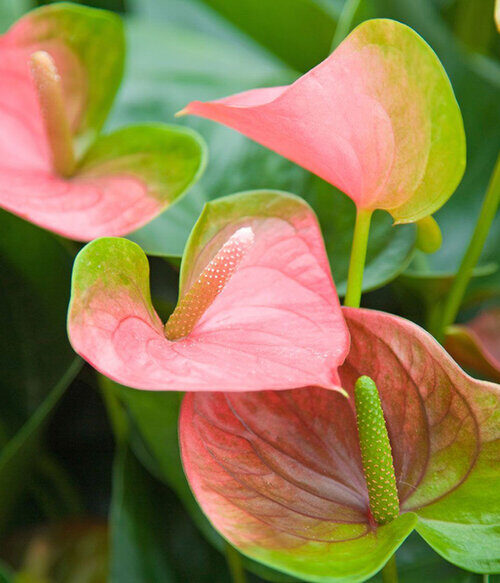 Bougainvillaea
Often seen as bright-colored bush trees in Bali, these thorny ornamental vines are native to South America (Brazil, Peru, and Argentina). The inflorescence consists of large, colorful sepal-like bracts which surround three simple waxy flowers in fuchsia, pink, orange, or white.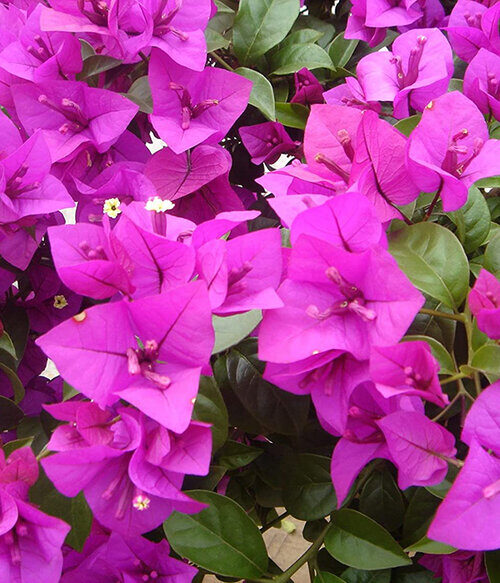 Champaca (cempaka)
Frequently used in essential oils for aromatherapy and other spa-related purposes, Cempaka has a very distinct, soothing scent. In Bali, Cempaka is the priority flower used in all religious ceremonies, and due to its seasonal nature, it can be expensive when in demand.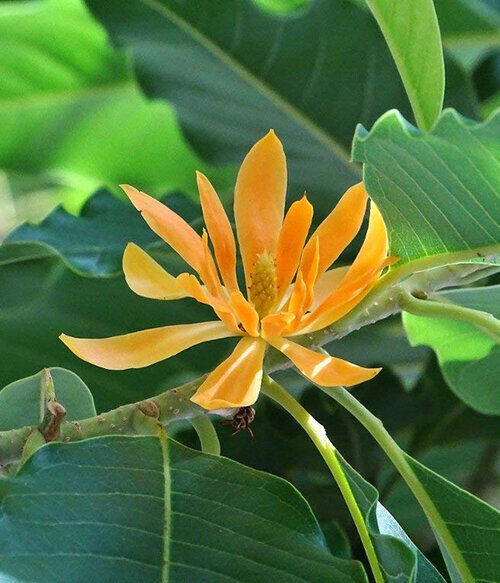 Euphorbia
This plant can be seen almost everywhere in Balinese house gardens as ornamentals in landscaping because of their striking overall forms as well as tolerance to drought and heat. Originally from the deserts of Southern Africa and Madagascar, euphorbias have growth forms similar to that of cacti, right down to its thorns.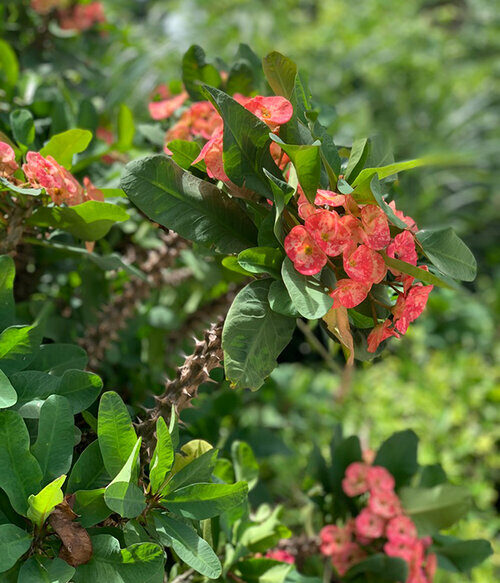 Frangipani
Endemic to Mexico, Central America, and the Caribbean, the plumeria (as scientifically named) is grown as ornamentals in warm regions. This is the ubiquitous Balinese flower, showing up as garden plants as well as in every ceremonial procession. Its fragrant nature also makes it popular for use in essential oils and spa-related products.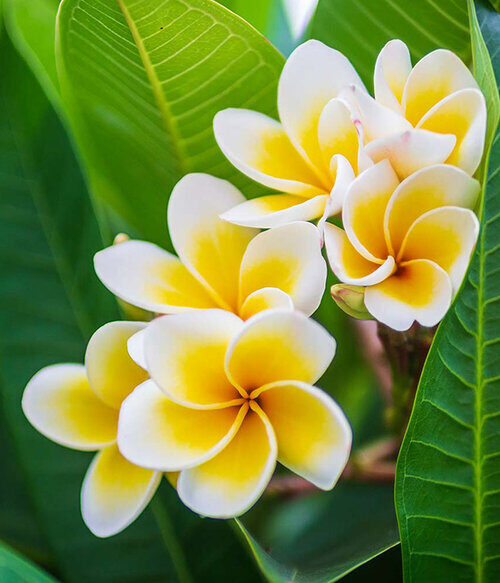 Gomphrena
These fuchsia-colored round and stubby flowers are essential in Balinese daily prayers and ceremonies. Bunga Ratna, as it's commonly known in Bali, grow abundantly as bushes on the sides of paddy fields. We mostly see the fuchsia version used for offerings but not the white or pink species. Unfortunately, gomphrenas do not have sturdy stems, making them challenging to use for floral bouquets. Though it can be dried, it loses its vibrant hue with the heat.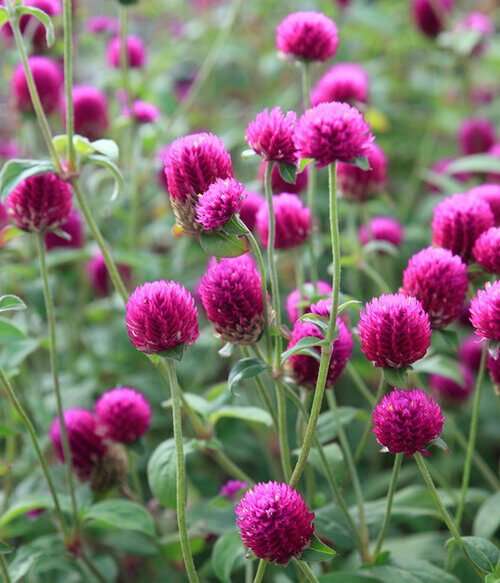 Heliconia (Birds of Paradise)
Available in various colors and forms from thin to thick versions, heliconias in Bali are available throughout the year, mostly as garden plants. They range from dainty orange-yellow types to thick (and rather masculine) red and yellow forms, all of which can be used as cut flowers. These flowers are ornamental plants and are used as decorative material in restaurants, hotels, and ceremonies in Bali.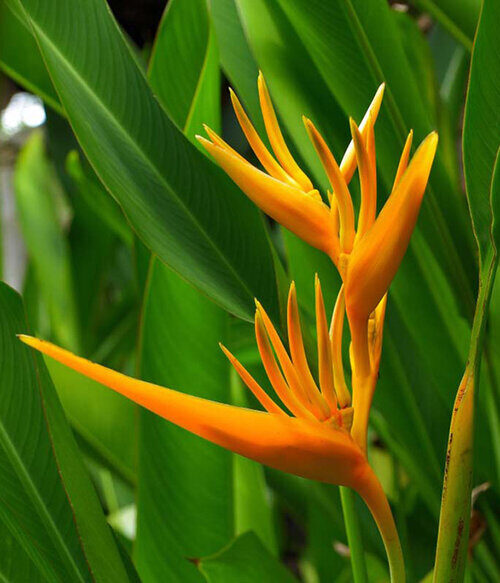 Hibiscus
Similar to the frangipani, this plant can be seen in gardens all over Bali and is appended on Balinese stone statues for religious purposes. The dominant hibiscus species in Bali is the red one, while yellow and oranges varietals are less abundant. Native to tropical regions around the world such as India, the Philippines, Tahiti, and Hawaii, the hibiscus flower can also be dried and used as tea due to its red color, tartness, unique flavor, and its high vitamin c content.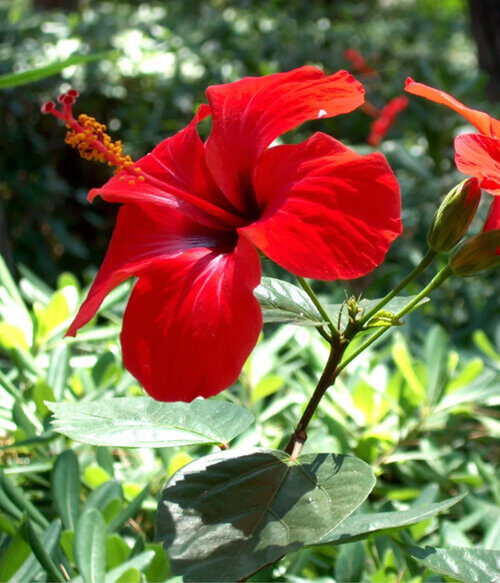 Lotus
Also known as the water lily, the lotus is predominantly found in ponds and its leaves grow from the bottom of the pool of water. The leaves are incredibly water-resistant and the fragrant flower stays open for two to three days. The lotus pods can be used as a fresh and dried cut flower to supplement exotic arrangements.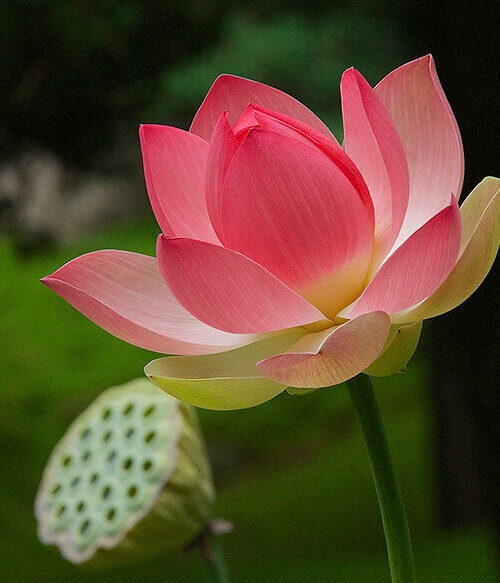 Marigold Tagetes (gemitir)
This plant is known for its use in Balinese culture since the flower is used for offerings. They are usually made into garlands and hung around the Hindu statues. In the Bali heat, this type of marigold is not recommended as cut flowers for a bouquet due to its heavy top and thin, dainty stem. Marigolds are also a decorative element in spas and hotels by floating the stemless blooms on water.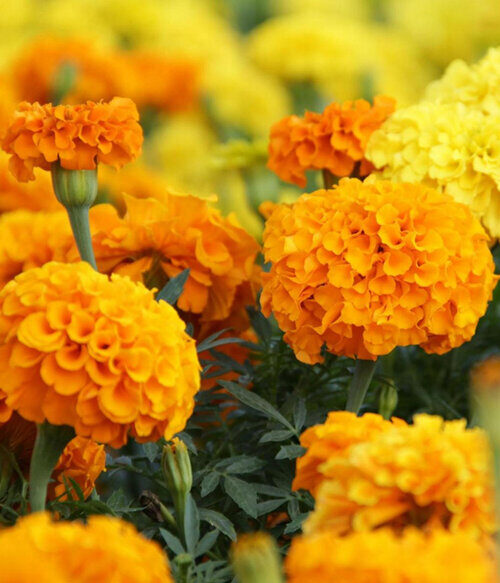 Ylang-Ylang
Native to India, Indonesia, through parts of Indochina, Malaysia, and the Philippines, Ylang-ylang is the flower of the cananga odorate tree and valued for its perfume extraction. Ylang-ylang has a strong yet soothing fragrance used mostly in essential oils for aromatherapy and other spa products.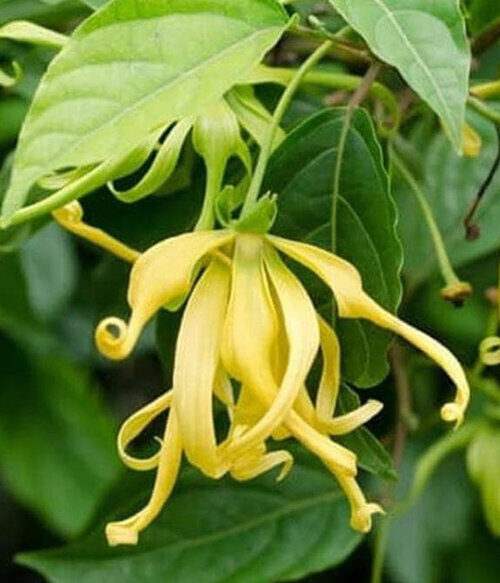 Now that we are more familiar with the flowers considered traditional in the Balinese soil and culture, we can appreciate each of their existence when we see them around Bali. We also hope that you now have a better idea of what they are best suited in our daily lives. In our upcoming blog (Part 2 of this series), we introduce those non-traditional Balinese flowers which are grown locally and commercially used as cut flowers.