Gregory Crewdson is an American contemporary fine art and landscape photographer who often takes elaborate photos of American small towns and homes. His photos have been inspired by cinematography which heavily influences his works' cinematic appearance. Crewdson also likes to mix reality with a surreal look similar to dreams and film, creating a hyperreality.
Gregory Crewdson Captures Small-Town America in Cinematic Photographs
Born in Brooklyn, New York, Gregory Crewdson is a graduate of SUNY Purchase and the Yale University School of Art, where he is now director of graduate studies in photography. He lives and works in New York and Massachusetts. In a career spanning more than three decades, he has produced a succession of widely acclaimed bodies of work, from Natural Wonder (1992–97) to Cathedral of the Pines (2013–14). Beneath the Roses (2003–08), a series of pictures that took nearly ten years to complete - and which employed a crew of more than one hundred people - was the subject of the 2012 feature documentary Gregory Crewdson: Brief Encounters, by Ben Shapiro.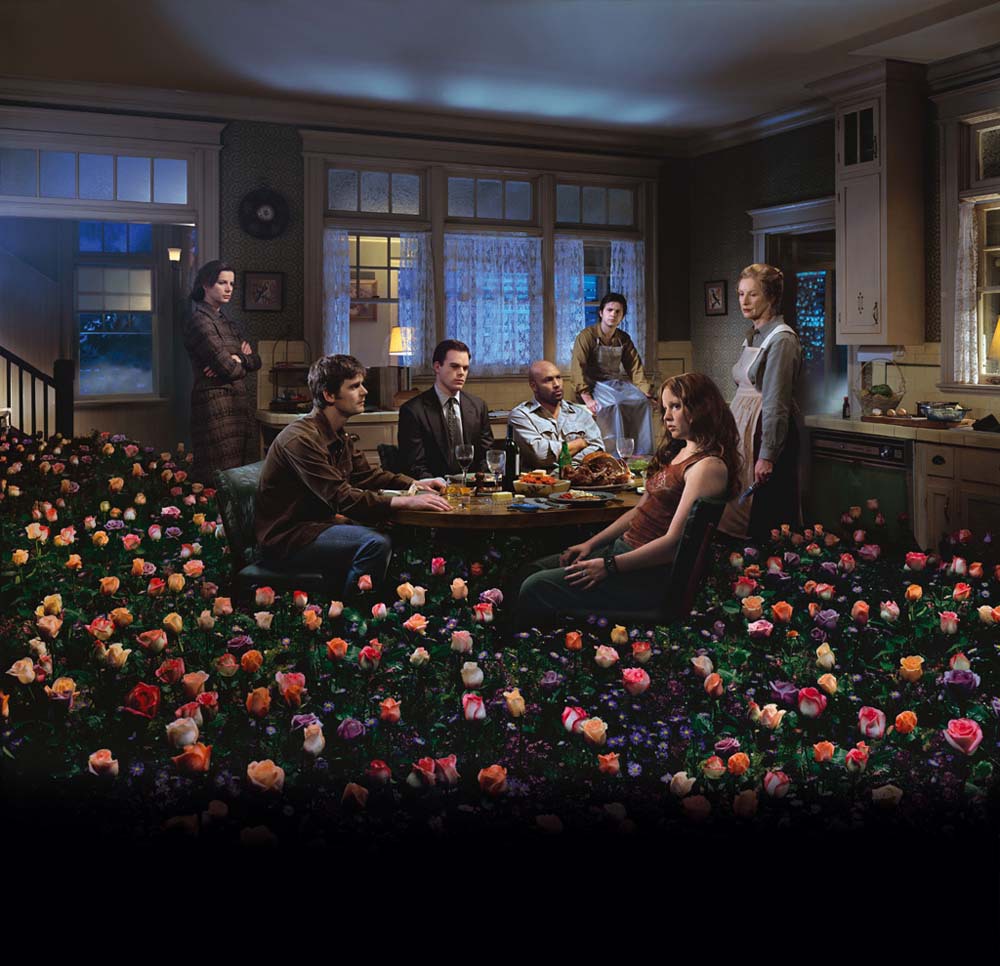 Budgets That Rival Those of Entire Films
Often working with a large team, Gregory Crewdson typically plans each image with meticulous attention to detail, orchestrating light, color, and production design to conjure dreamlike scenes infused with mystery and suspense. While the small-town settings of many of Crewdson's images are broadly familiar, he is careful to avoid signifiers of identifiable sites and moments, establishing a world outside time.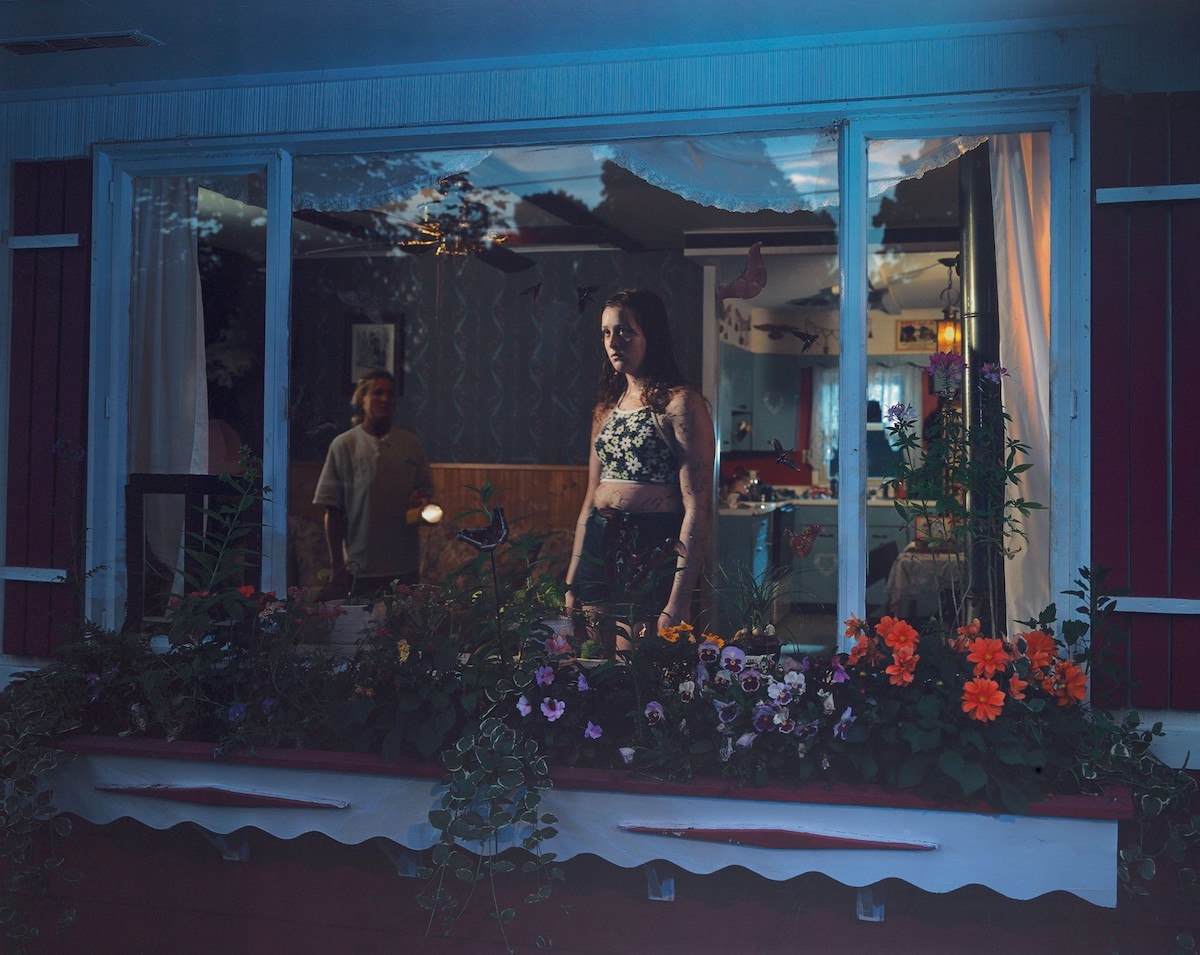 With production teams and set budgets that rival those of entire films, Crewdson chronicles moments of disconnect - downcast eyes, faces turned away - in expansive portraits of people lost in thought, isolated and inaccessible, both to each other and to the viewer.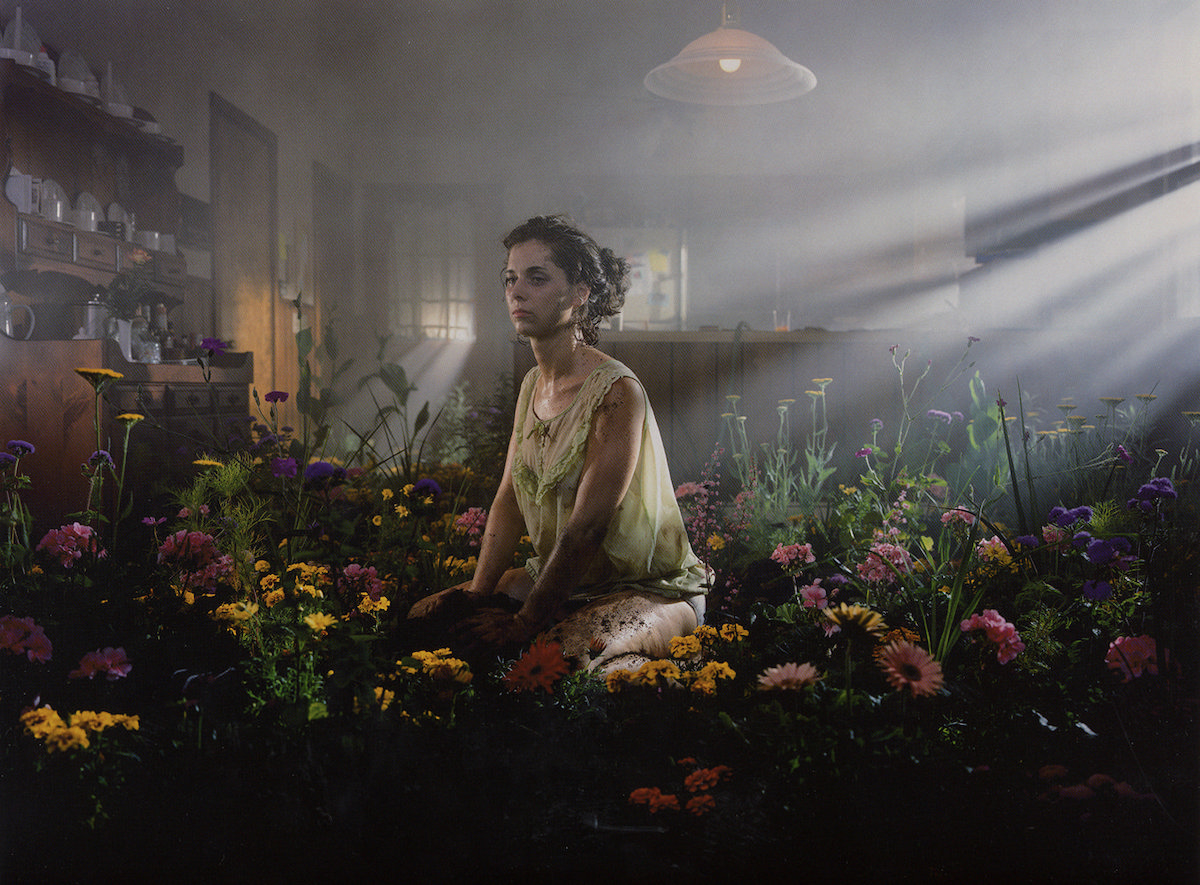 American actor Philip Seymour Hoffman in a photo by Gregory Crewdson
De-Contextualized Frames
His images are rich in detail, and there is not a thing in the frame - not a stain, not a lampshade - that he does not carefully select. And yet, this abundance of detail is balanced with a striking lack of information - the settings are ordinary (a suburban kitchen, a living room, a dark street corner) - and, more importantly, the frame is de-contextualized: we don't know what happens before or after, or who these people even are.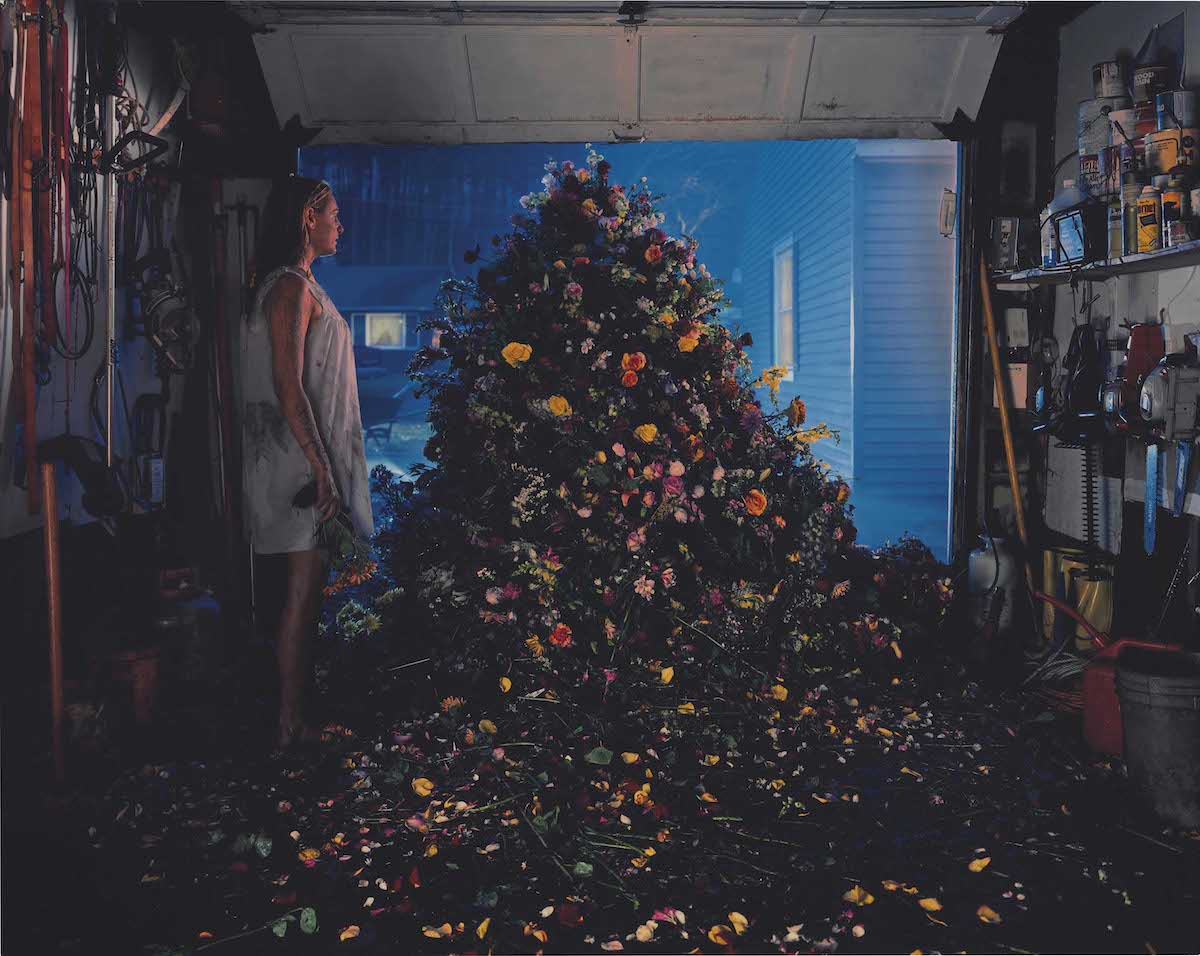 The effect of this combination of visual detail and narrative restraint is that there are as many narratives possible for each of his images as there are viewers of it: each person comes to the image with their own anxieties and desires, which they project onto the scene.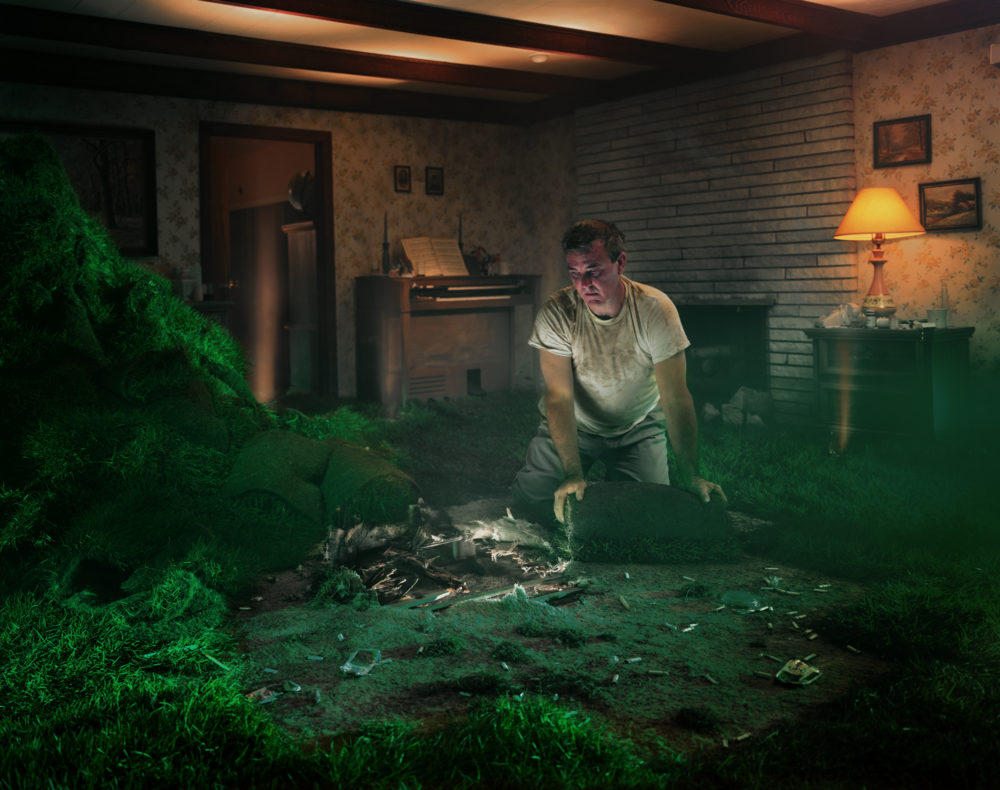 Carefully Assembled Models and Components
As a professor of photography at Yale University, Crewdson has been deeply influential on his students and is a forerunner of a group of photographers that make use of carefully assembled models and staged components. These artists blend traditional documentary photography styles with fictional elements. By employing this technique, the photographer no longer passively experiences the world and then edits it, but actively creates the world and then photographs it.