There's some buzzzz-worthy news for the blooming plants market. A thriving new bee hotel called Blooming Bee&B is developed by Addenda in collaboration with 'Blooms out of the Box'. Besides hosting a place for bees to make their nests, these Bee&B's are also blooming with Campanula plants. That's when our antennas went up! Exclusively available online, it's time to take a look at this unique concept.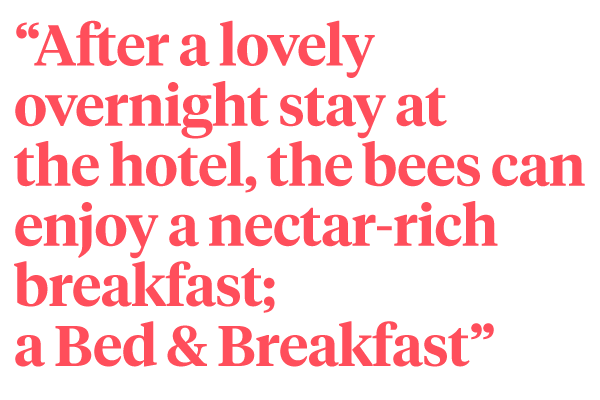 Blooming Bee&B Hotel
What makes this bee hotel unique compared to others? Blooming Bee&B is a box that contains a combination of two bee-friendly Campanula plants and a hotel for bees and other insects. Campanula's flowers are packed with nectar and pollen, so after a lovely overnight stay at the hotel, the bees can enjoy a nectar-rich breakfast; a Bed & Breakfast!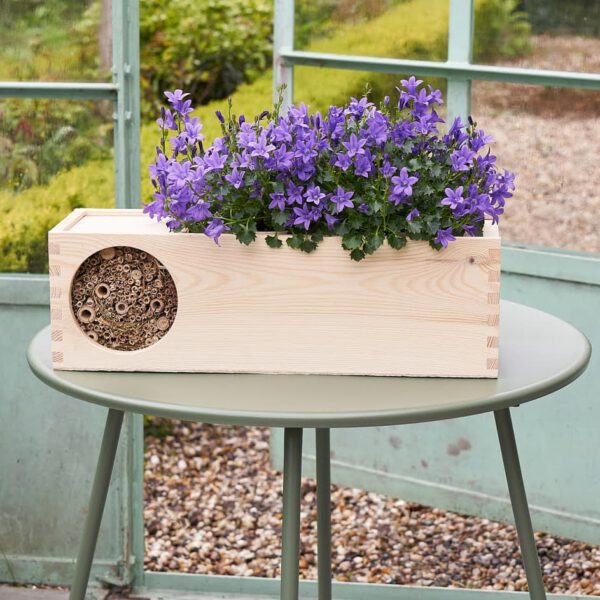 Green fingers? Not necessary! Blooming Bee&B is very easy to use because the box contains a smart watering system.
A Sustainable and Green Gift
The Blooming Bee&B is to gift or get and a true sustainable and green addition to your home or garden. Blooming Bee&B is 100% recyclable and will be shipped without a cardboard box; the plant box is the shipping packaging. The Blooming Bee&B concept is exclusively for sale online via the Addenda webshop and can be ordered for companies as a promotional gift via 'Blooms out of the Box'.
Blooming Bee & B = Food For Bees
There is massive bee death worldwide which results in a major threat to our food chain. The bees and other insects can really use our help. The main cause of this decreasing number of bees is the lack of nutrition for the bees. With 'Blooming Bee&B' you help the bees with food and a safe place!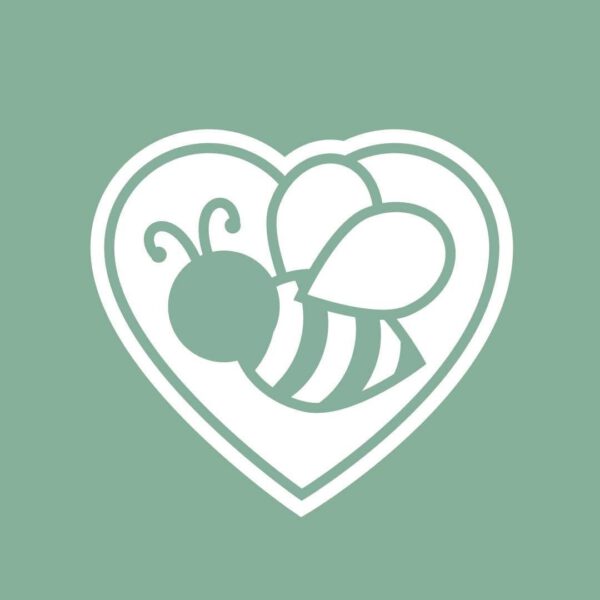 Why Are Bees Important?
Bees, butterflies, and bumblebees have an important purpose in our world. 80% percent of the plants on earth depend on bees. Bees pollinate the plants and ensure that they reproduce. In addition, bees are necessary for pollinating our garden and agricultural crops. For example, without bees, we would not be able to eat nuts, fruits, vegetables, and chocolate.
More Information About Bee&B
Bet you are making a Bee-line towards the website of addenda.com now to check out this unique blooming bee hotel!