Agora Group is a multinational specialist in daily supplies of fresh cut flowers, indoor and outdoor plants, basic supplies, and the latest trends in decoration. Martien Vogelaar is the rose buyer at Agora Group in the Netherlands.
Martien's Opinion of Rose Red Tacazzi+
Martien shares his opinion and experience on buying the new rose Red Tacazzi+ from breeder Dümmen Orange, grown in Ethiopia and imported by grower Holla Roses.

What is your first thought on rose Red Tacazzi+?
"In my opinion, this rose is a beautiful mid-segment rose with a good bud on it."
There are several types of Tacazzi + roses, such as the original (cerise) Tacazzi +, and a few more varieties. Which ones do you buy?
"We buy all types of Tacazzi+, I think the Tacazzi+ is an addition to the existing rose assortment regardless of color. The shelf life is good, and then a week in the vase with the end-consumer is a long time."
Which important characteristics does this flower have for you as a buyer?
"I already offer the Red Tacazzi+ through our webshop and it is ordered there daily. Red Tacazzi+ has few thorns, so the rose is easy to handle for florists and consumers. Besides this, this flower is lightly scented."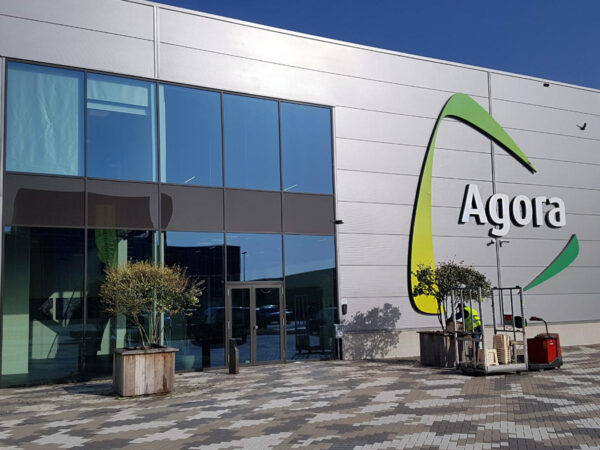 What do you hear from your sellers about Red Tacazzi +?
"In our company, salesmen think in large numbers. These numbers are not available yet, so we have to wait for a little to get feedback from the sales department. There must be at least one trolley per length at the clocks of Royal FloraHolland. Of course, there is attention for the more special types of flowers, especially if they - such as the Red Tacazzi+, are new on the market. We give these some extra attention by naming them a 'scoop' or 'fleur primeur'. Then we ask all our affiliates to put a bunch in a vase on their desk at the check out to get them to the attention of the florist."
What was your customers' reaction when they received Red Tacazzi+ for the first time?
"The response was like this: "Great! A new rose. So what do they cost?" It is still about money, right?"
For which market and which market segment is Red Tacazzi+ suitable?
"We sell all our trade, including the Red Tacazzi+, on the French, Belgian and German markets. As far as I am concerned, to really put it on the market, the numbers that are available will have to go up. I think that the rose can keep up well with both Cash and Carry (the florist) and the market trade, the latter is a bit of an open door because on the market you can sell everything as long as the price fits... The rose Red Tacazzi+ is a good addition to the existing Tacazzi+ range. Now a yellow and a good white, and then I think you can create a fantastic beautiful line with all colors. Then the customers have an affordable mid-range rose with a good bud on it... Something for everyone."