A colorful, blooming life starts by taking a first step: adding the chrysanthemum Santini Rossi series to any desired bouquet. Because certainly, there is nothing better than living life through full color and these blooms are ready to soak up your bouquets and floral arrangements with striking multicolor shades available.
The Power in the Santini Rossi Series
Bloom, bloom, and bloom into bursting colors is what characterizes the Santini Rossi chrysanthemum series that is developed by breeder Floritec. Flower lovers have actually declared them as one of their favorite flowers nowadays.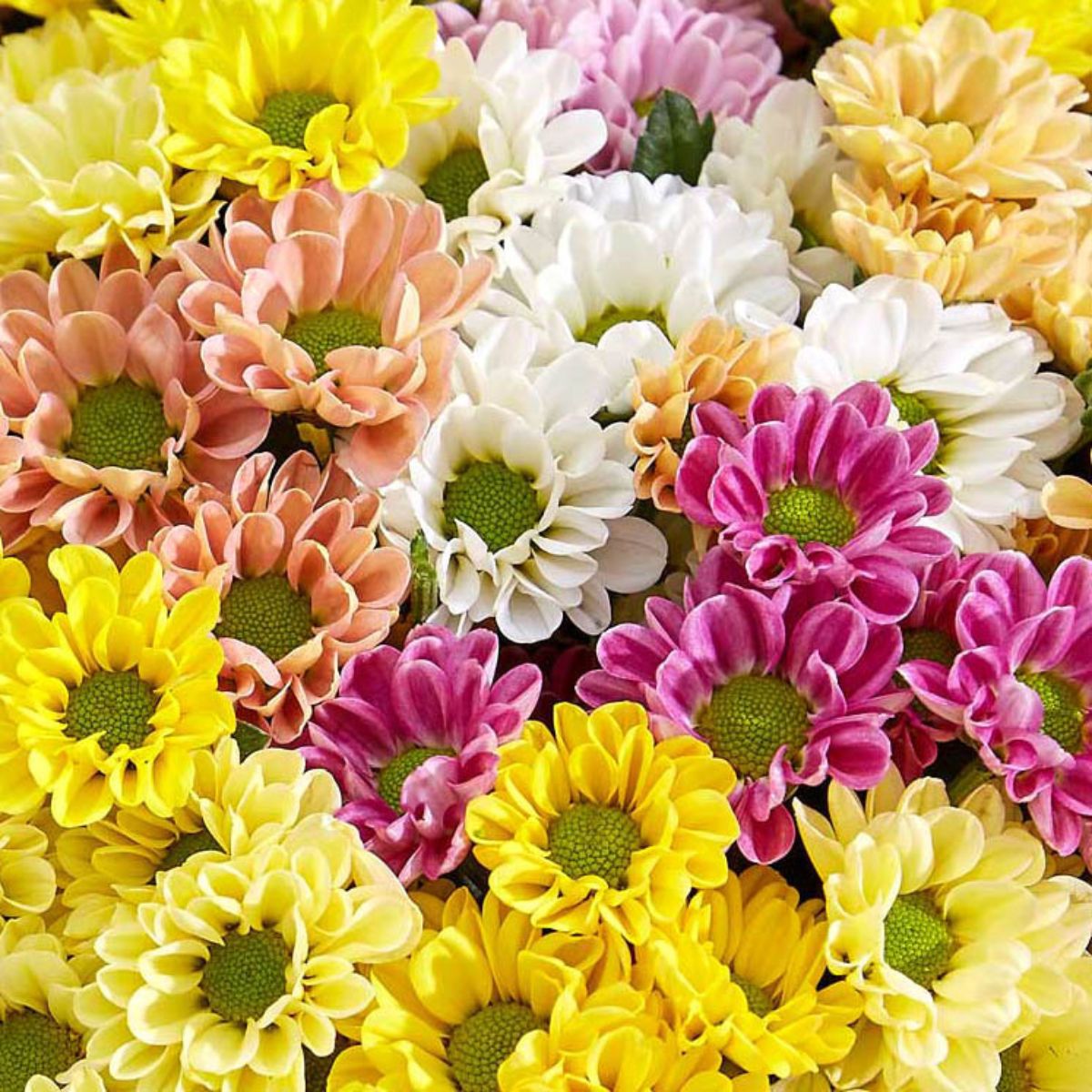 Santini Rossi simply has a way of getting into your flower life and making the flower power that lives in you even stronger. Let's get to know these charming beauties a little more!
What Comprises Santini Rossi Mums and How Will They Change Your Bouquets?
Starting with the fact they are indeed one of the cutest flowers your eyes will see, Santini Rossi chrysanthemums are very special due to their size and blooming colors. When a flower is versatile, this automatically makes it one of the best types to work with in bouquets or floral arrangements, and Santini Rossi was designed exactly for that purpose.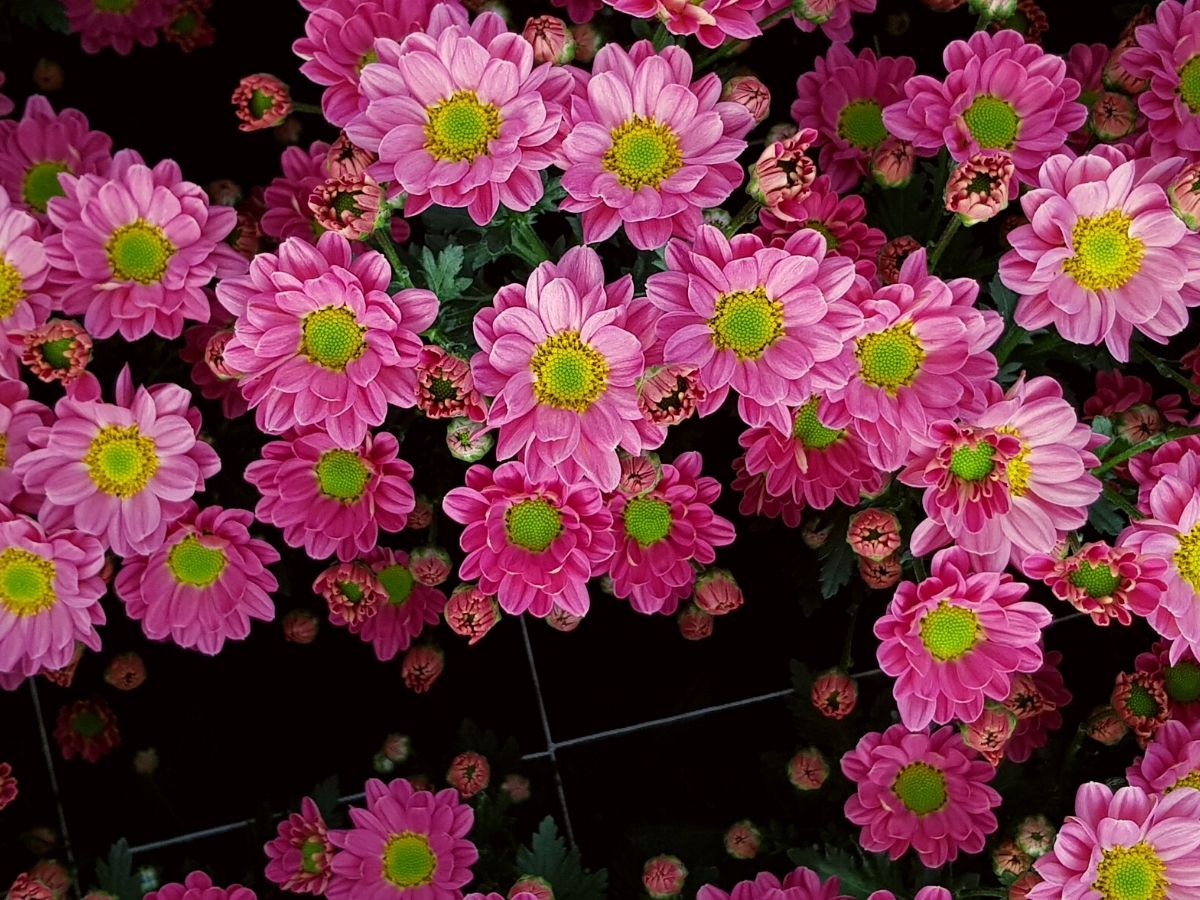 One great thing to know about these cuties is their incredible ability to effortlessly integrate into any floral design. The Santini Rossi series is surprisingly adaptable due to its wide range of hues, strong stems, and robust blossoms. Give them a try and you'll experience the magic we're talking about.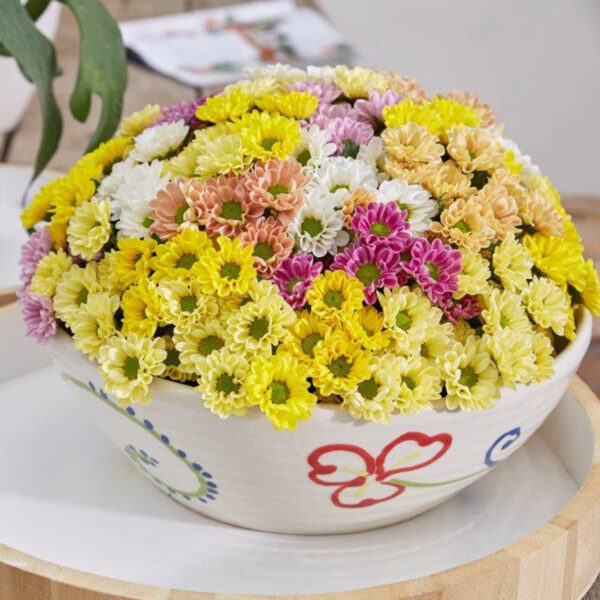 The Colors of Santini Rossi
The divinity of Santini Rossi lies in the center and heart of the flower. One word to describe them: beautiful. Did you know there are now nine Rossi colors available on the market? The most common ones used for floral arrangements and bouquets are Rossi White, Pink, Sunny, Splendid, Smokey, Cream, Salmon, Lobster, and Orange, a lovely mosaic of hues.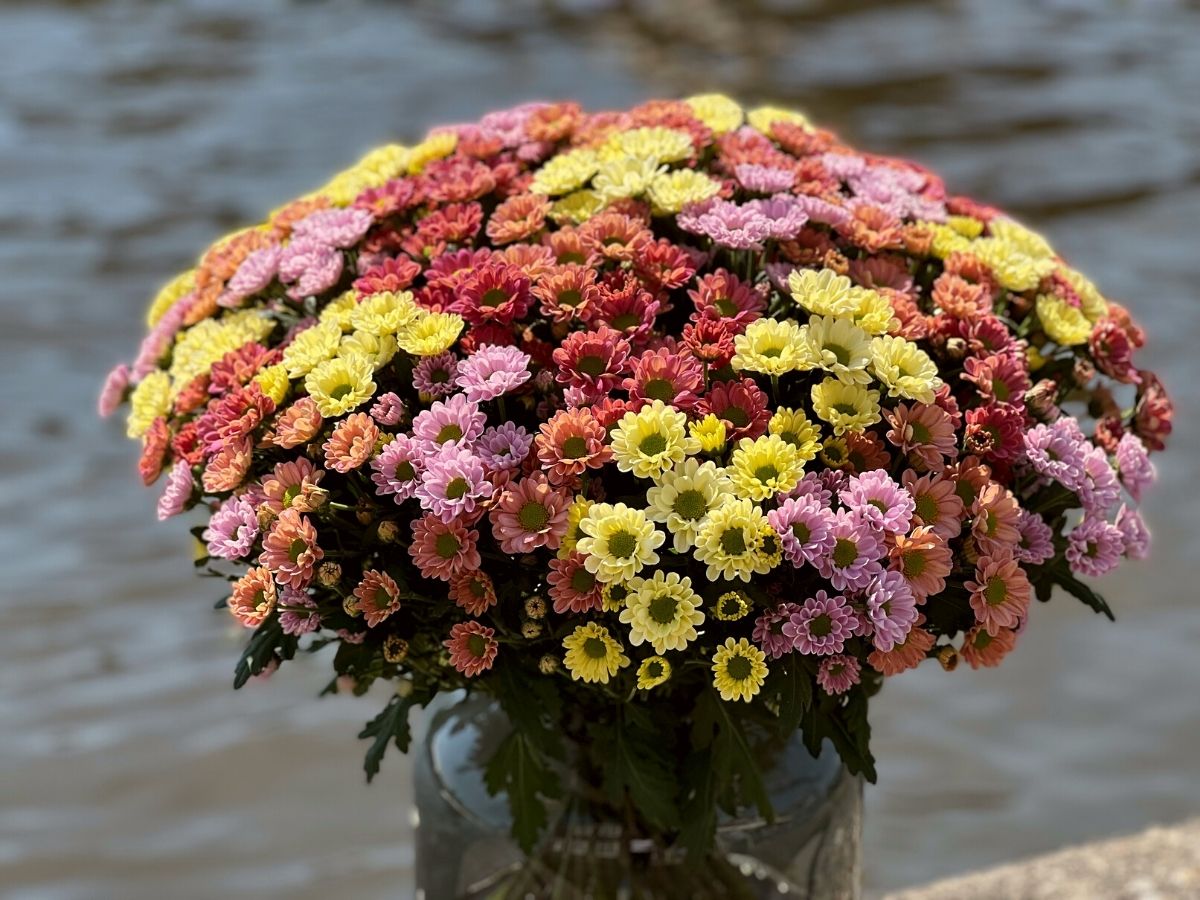 Rossi breeders at Floritec are working hard to optimize the breed and add new colors since it is continuously changing. Hence the reason why the Rossi logo includes a multicolor circle to display the available colors.

Santinis Are Also a Flawless Pot Plant
Today is all about the Santini Rossi series and we're here to tell you everything about them. You might want to know that this flower series, besides being an optimal choice for bouquets, can also be grown as a pot plant. When used as a pot plant to embellish your garden or indoor spaces, they're available in season from grower Gebr. Nederpel.
Rossi is beautifully grown, reaching exclusively high-quality blooms with five adorable colors in a pot. The Santini series by Floritec is available in a 14 cm pot from week 21 to week 43, and most importantly has an incredible shelf life, giving your flower lover life some extra pleasure.
Excellent Breeding Quality by Floritec
Santini Rossi is known as a very robust, high-quality breed that has surprised many floral designers and overall flower lovers. Its excellent quality allows the flowers to be less sensitive to cold environments and weather, which is especially important and essential now that the winter season is almost right around the corner.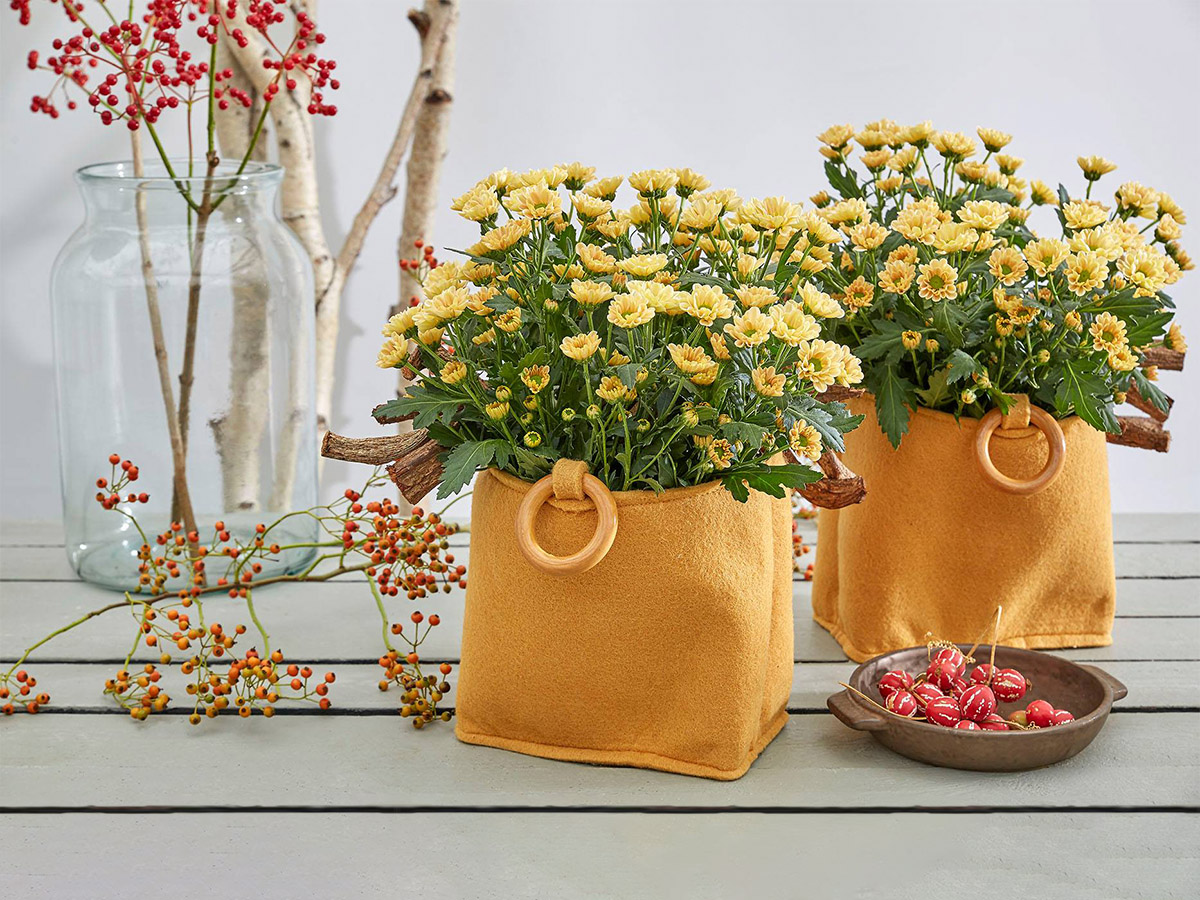 Santini, bred by Floritec is preferred by many due to the excellent performance and transportability it showcases. Yep, these mums have got everyone head over heels for their beauty.
Stupendous Partnership and Alliances From Floritec
To make and have the most impeccable chrysanthemum Santini Rossi series in the market, Floritec and the growers behind the flowers always make sure they accomplish their mission: growing and delivering the highest-quality mums out there.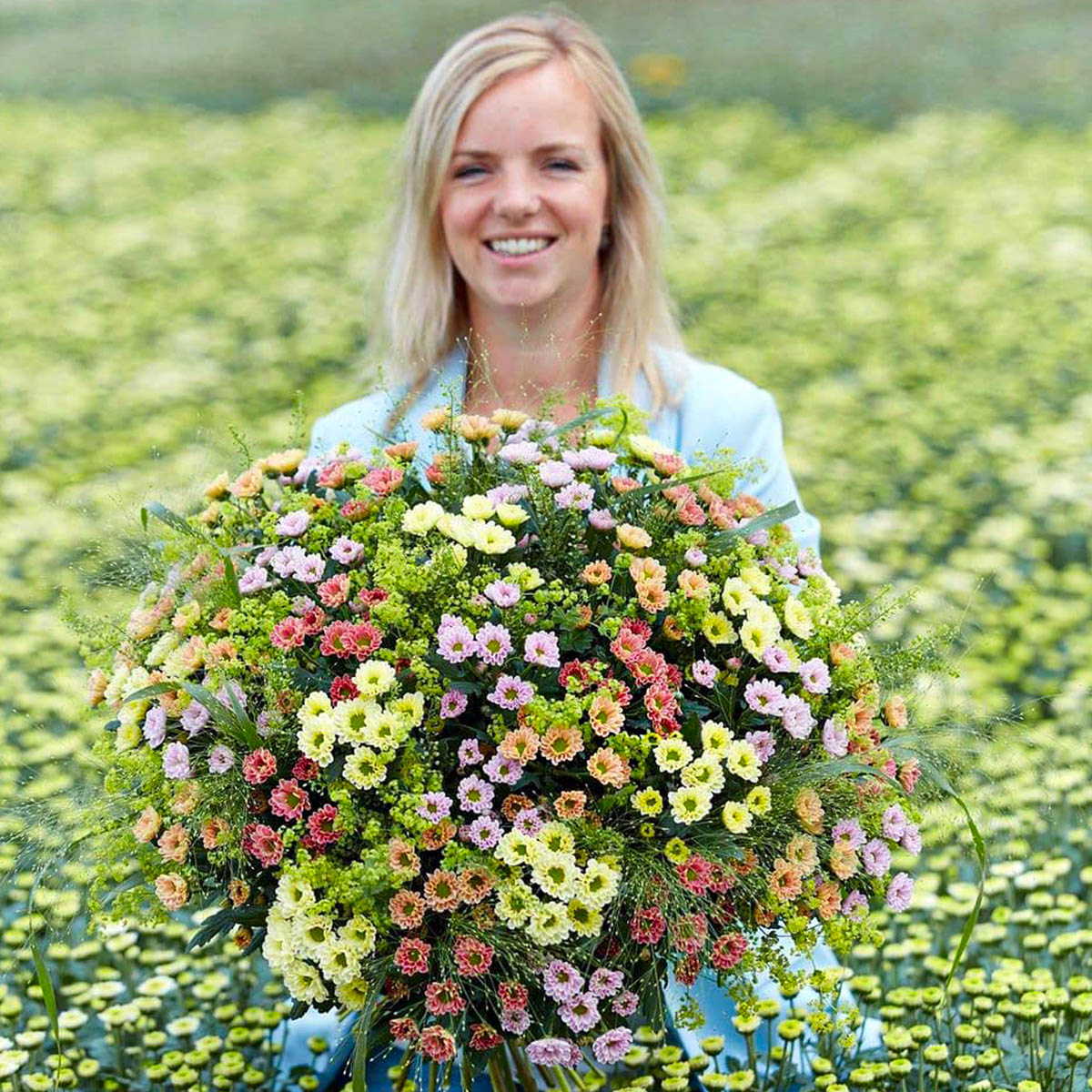 This reliability comes in a major part from a great collaboration with Floritec's partner growers who are involved in the whole process from trials to sales. The growers get the newly invented species, test them, trial them with wholesalers, and - when they are good enough for the market - upscale the production and sell them at the clocks or to their trading partners.
Meet Some of the Growers
You could find Santini Rossi already with renowned growers like LS Santini (formerly known as De Landscheiding), Zentoo, and Richard van Schie. In 2022 Kwekerij Chrywijk has also started growing this santini. All of these growers produce a wide range of colors within the Rossi spectrum, with fierce 55 cm bunches with 25 stems of 1,000 to 1,250 grams, perfect for small and medium-sized floral arrangements.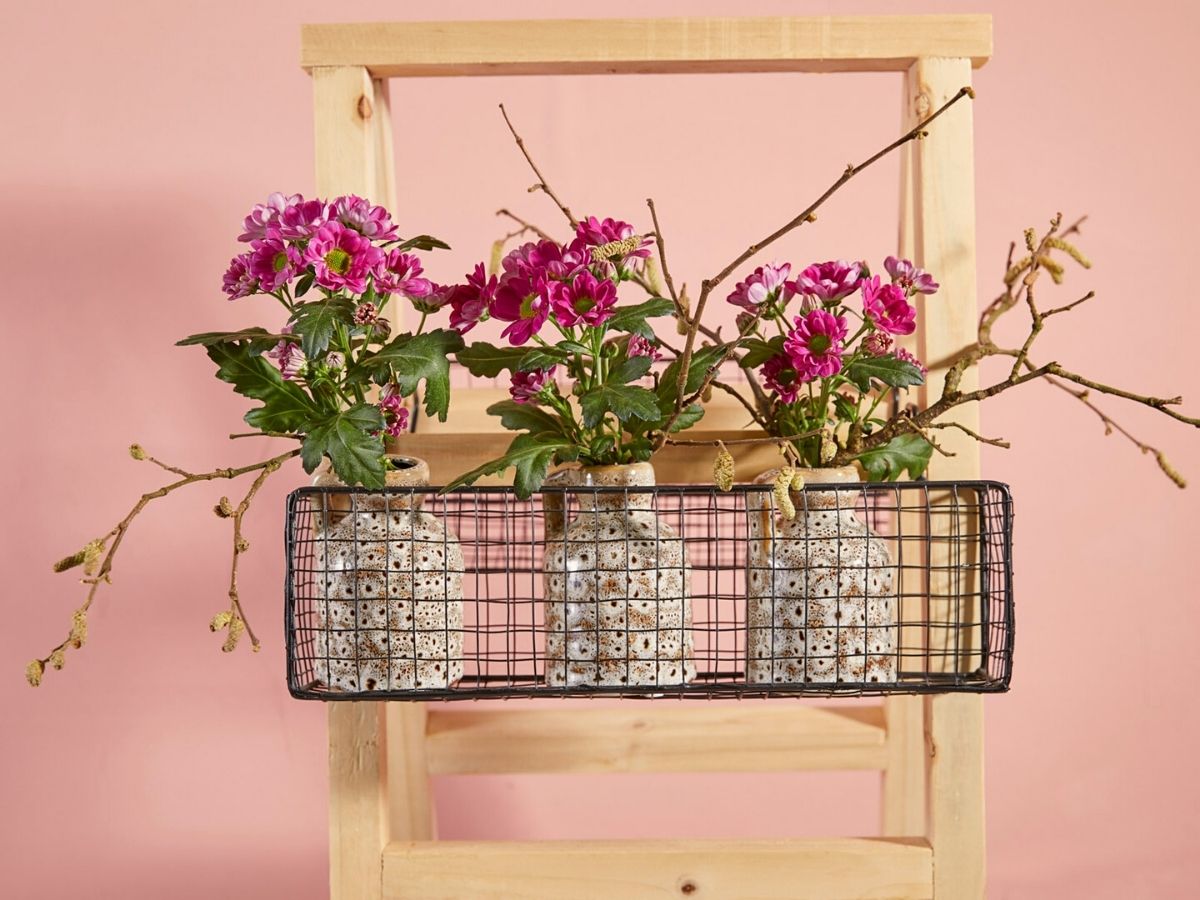 Remember Santini Rossi is year-round available, so there is always a color that matches your season, your event, your style, or your mood.