Have you ever seen this type of Begonia before? It's a quite recently discovered species and although it might look like an unfriendly new member to the plant family, get ready to be surprised.
Begonia Ferox
With its fiery look, no, the Begonia Ferox does not have the most approachable looks of all plants. As one of the members of the diverse Begoniaceae family members, this unique plant is definitely known for its unusual qualities and appearance. Although botanists find it hard to believe that this type of plant is not highly popular among people, perhaps it's the fiery appearance of the plant. Let's find out what this spikey plant with black cones is all about. A little hint: it is actually among those plants that feel good to touch.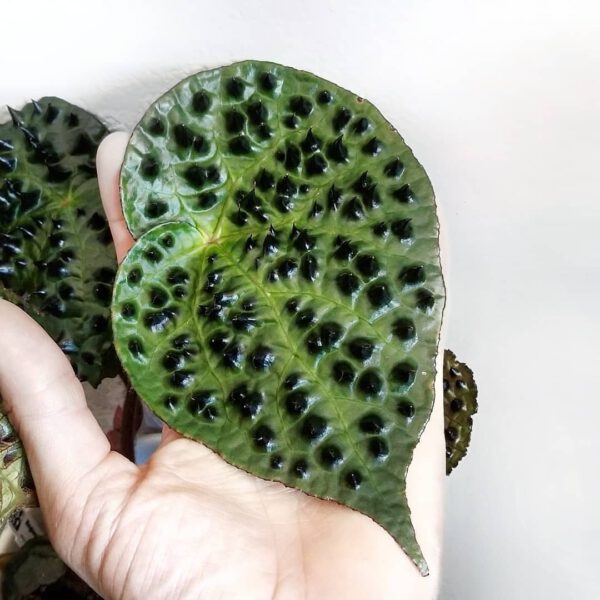 What Is the Origin of Begonia Ferox?
This unusual but beautiful plant is native to the country of China. Southwestern parts of China, especially Guangxi, are the central hub of the Begonia family and, of course, Begonia Ferox. Limestone rocks are Begonia's natural habitat location and the area of Guangxi is abundant with it. China is home to a diverse category of plant families with Begonia Ferox as one of them.
Easy To Grow
The Begonia Ferox grows efficiently in moist soil in a moderate amount of light. The plant will easily sustain in these circumstances, although the presence of natural light, in particular, is not necessary. You can speak of a terrarium culture that the Ferox prefers, but just keep track of air dryness and avoid a low humidity percentage in the area of its growth.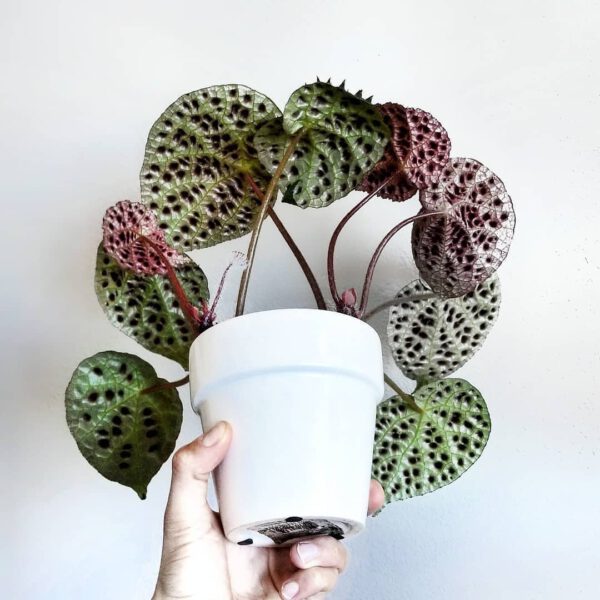 Looks Can Be Deceiving
The foliage of the Begonia Ferox is what's causing the most jaw-dropping effects when you first get your eyes on it. When mature, it contains a mix of raised black cones that almost resemble teeth, though not sharp to the touch. The tip of black each cone initially grows a single hair which falls off within time. The cones (bullae) actually appear gradually as the plant matures, with new leaves coming out a flat green. As mature plants, they look very similar to each other, having sturdy leaves. The plant requires a terrarium culture and is easy to grow and propagate. So what are you waiting for, plant people? Isn't this THE must-have plant for 2021 to enhance the plant-posse in your window sill or terrarium? If only we could get our hands on one...