We love the season of spring - the vibrant greens and the joyful color palette that sings off the page. So, at
Alexandra Farms
we've delved into our back-catalog of
David Austin
's roses to choose some of our favorite spring florals. Whether for Mother's Day, or spring weddings, here's a touch of seasonal inspiration to illuminate the senses.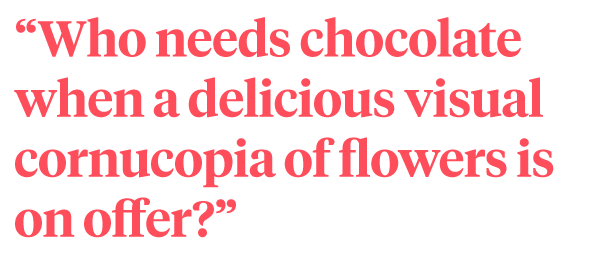 The Inviting Story of Spring
What better way to start with the sunny shade of
rose Beatrice
(Auslevity) – the antithesis of winter. On this flat lay, we really get to see the warm buttery yellow of Beatrice's open blooms, her many petals swirling around a central eye of stamens. Accompanied by her spring floral friends of daffodils, primroses, and blue muscari, this picture really tells the inviting story of spring. You can literally hear the birds sing as they busy themselves with nest-building.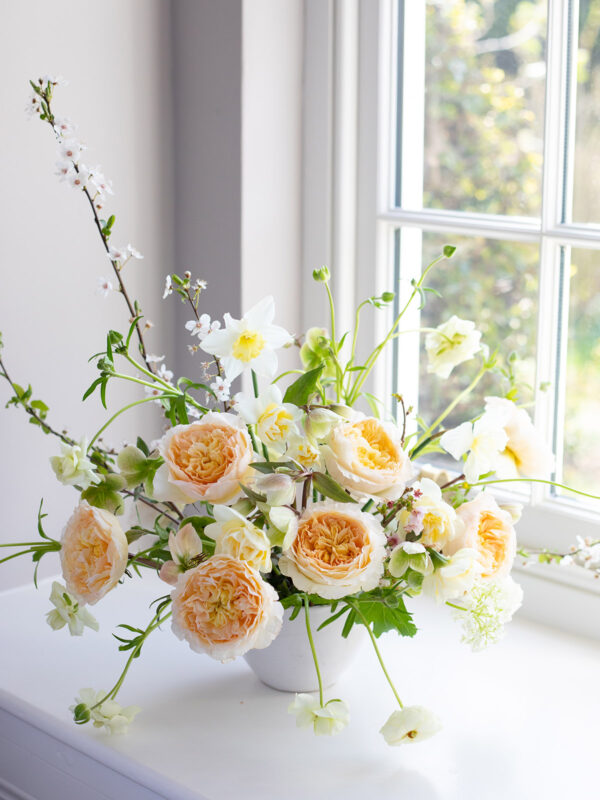 The Freshness of Spring
The classic combination of white, green, and yellow florals will always be a hit, celebrating the freshness of spring. Throngs of white blossom, butterfly ranunculus, and vibrant green hellebores are the perfect partners to
Beatrice
's blooms, all of which appear to be bursting out from the low vase. The perfect inspiration for a centerpiece at a spring wedding.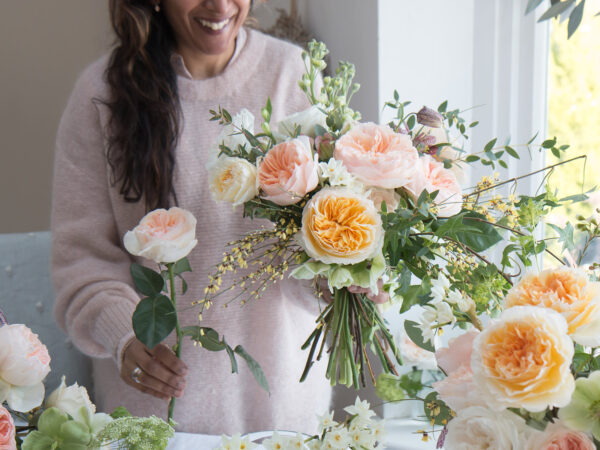 One of our all-time favorite shots – a spring bridal bouquet combining the rich fragrant blooms of Beatrice with our wedding classic,
rose Juliet
(Ausjameson). The arrangement includes the fully open bloom of Beatrice alongside a tight bud, showing her wonderful and unexpected transformation. Hellebores, fritillaria, and yellow broom add the finishing touches.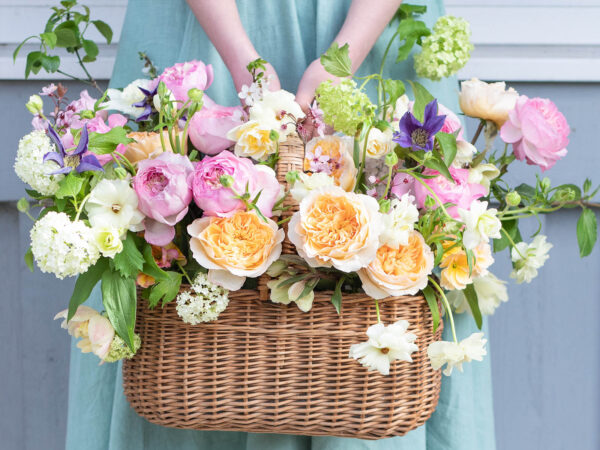 Our spring basket overflowing with color and fragrance courtesy of Beatrice and the beautiful pink and creamy blooms of
rose Constance
(Austruss). Who needs chocolate when a delicious visual cornucopia of flowers is on offer and can take you through the spring holidays?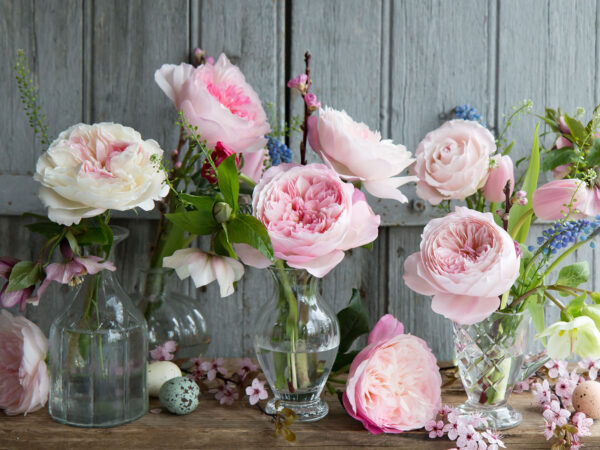 Or simply create a gathering of blooms in pretty bud vases and bottles.
Rose Keira
(Ausboxer) and
Constance
show off their pretty pink tones. Add in sprigs of muscari, cherry blossom, and green bell to add the finishing touches.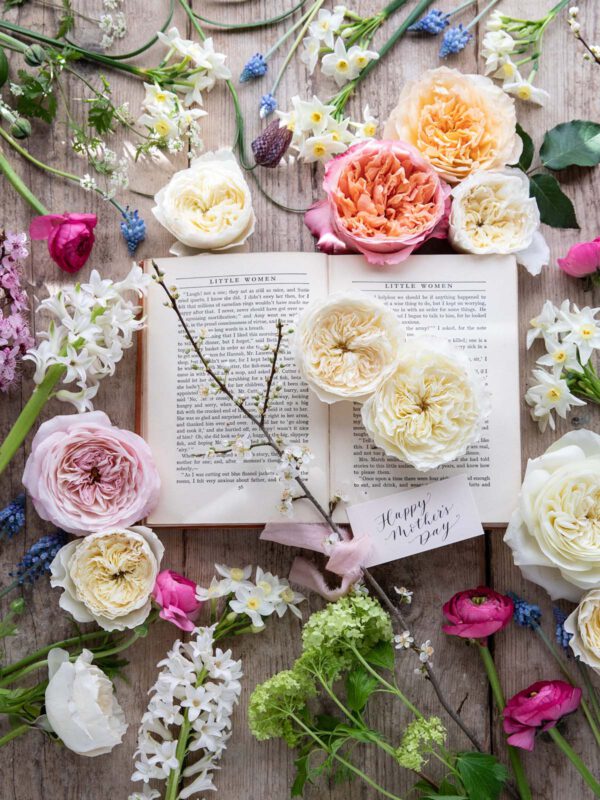 Sending lots of spring floral love for the coming season from all of us at
Alexandra Farms
and
David Austin Wedding & Event Roses
!