A Higher Purpose
You might know the flower shop that Łukasz Marcinkowski and Radosław (Radek) Berent own in Poznań. But did you know that they also run a flower school? And not just an ordinary one; this one has zero waste as a higher purpose.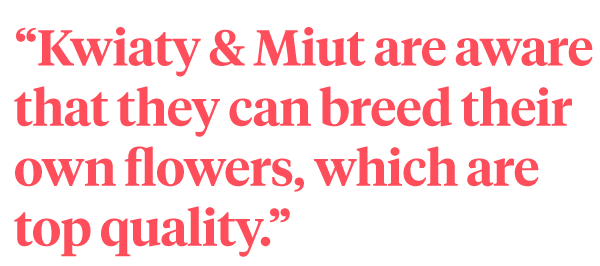 Conscious and Ecological Approach
Kwiaty & Miut inspire, teach, and sensitize on their Kwiaty & Miut farm, where they grow flowers and vegetables organically. For years, they have adhered to the idea of a conscious and ecological approach to flowers. They focus on seasonal species, their own cultivation, and the preservation of the natural values of plants, and they combine these values with the creation of unconventional floral compositions.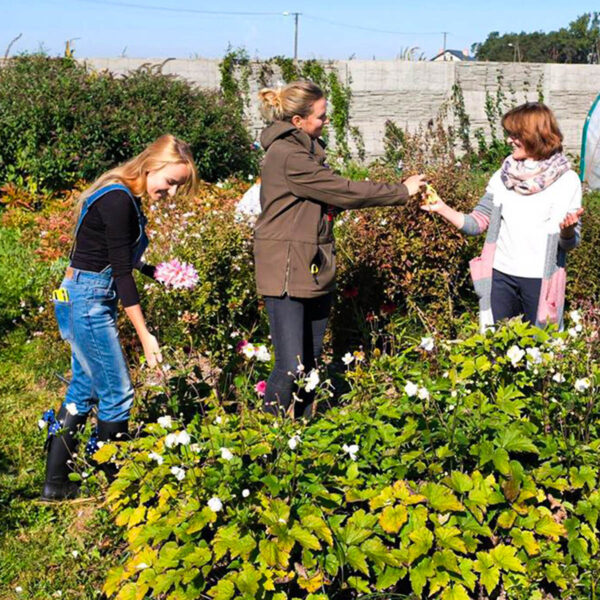 Sensitize and Raise Awareness
Their school was established to share this worked out approach to flowers with others. As part of the Kwiaty & Miut school of bouquet making, they want not only to teach the techniques of composing plants but also to sensitize and raise awareness. All their courses are based on the zero waste idea and are based on flowers from European suppliers and species from their farm. They combine technical knowledge with an aesthetic sensitivity. Theoretical and practical classes are conducted by people with extensive experience in the field of gardening, flower arrangements, and art.
Tested What They Teach
They have tested what they teach in their own business, as part of the Kwiaty & Miut duo, which is formed by Radek Berent - photographer and graphic designer, and Łukasz Marcinkowski - interior designer and florist with nearly 20 years of experience. For six years they have been running our own florist's shop and organizing plant workshops in Poznań, Poland, and their school was established as a natural extension of these classes. Radek and Łukasz want to educate, sensitize, and inspire because flowers are beautiful!
Using Their Own Flowers
At the Kwiati & Miut Flower School only local flowers are used, so no imported flowers. Łukasz and Radek believe that the entire European market is dominated by the Dutch market and what they buy is the result of the demand. So when English roses started to become fashionable, the availability of this flower increases, but the price of these flowers is so high that they are simply unreachable in Poland. They also started to find out where the flowers are actually produced, where they come from. Most people think that flowers just come from Europe, while the majority of the flowers are imported from Africa or South America. There are large plantations that breed the flowers. They try to limit that a bit, in the sense of sustainable florists and talk about restoring local markets. Kwiaty & Miut are aware that they can breed their own flowers, which are top quality. They can have the varieties they want, which they love. They can simply choose the flowers that we would like to see on their table or receive from their guests. Therefore the idea came of starting their own farm.