Thursd Reveals Floral Trend Color of the Year 2022:  Genuine Pink
(#e6a6a6 dusty-pink)
For the 2022 floral design colors and trends, it's time to think pink. Dark green and blue tones, a splash of raspberry, and soft and warm earthy hues complement and create a balance in the overly pink palette that trendwatchers see for 2022. This year's trend color, Genuine Pink - a serene, dusty pink - invites us to put the emphasis on connecting, both with ourselves and others.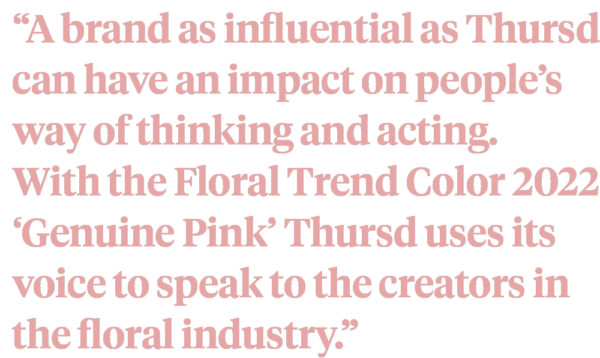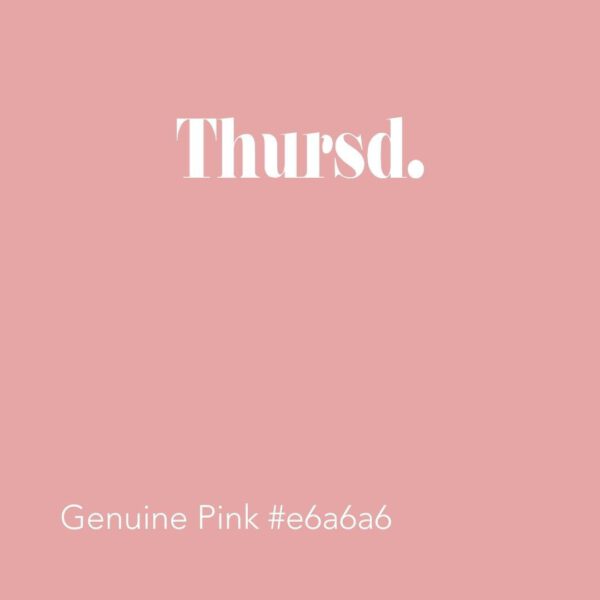 Thursd Floral Trend Color 2022 - Genuine Pink
From bubblegum Barbie to Tumblr-approved pastel, the color pink has gone through a transformation over the last two decades. And it isn't going away anytime soon. Since Pantone declared Rose Quartz as its color of the year back in 2016, pink has started to make a comeback. The famous 'Millennial Pink' started to show up everywhere, in Glossier campaigns to the dining room of the Gallery at Sketch in Mayfair, pink has proved incredibly popular.
Muted, Delicate Pinks
From bright to muted to the millennial variety, designers and brands like Simone Rocha, Boss, Versace, and Prada, are all in agreement. Pink is in. A calming color, pink is associated with flowers, femininity, and romance. While there's no shortage of trendy fashion pieces available to don the festive color this season, the bright hue has moved beyond the realm of fashion. Genuine Pink ditches the Barbie-esque association around this color - it feels romantic yet subtle, feminine but gender-neutral, both nostalgic and modern, and perhaps most importantly, easy to live with. Muted, delicate pinks have become a mainstay for good reason. They bring elegance and softness and can take on the versatile characteristic of a warm neutral but with more interest. Plus, you can easily dial the color scheme up and down.
Pink Up Your Life
Genuine Pink has an incredible ability to look chic as well as boost our mood. From statement florals, key furniture pieces, plants, and home decor; bringing pink into your life has never been easier.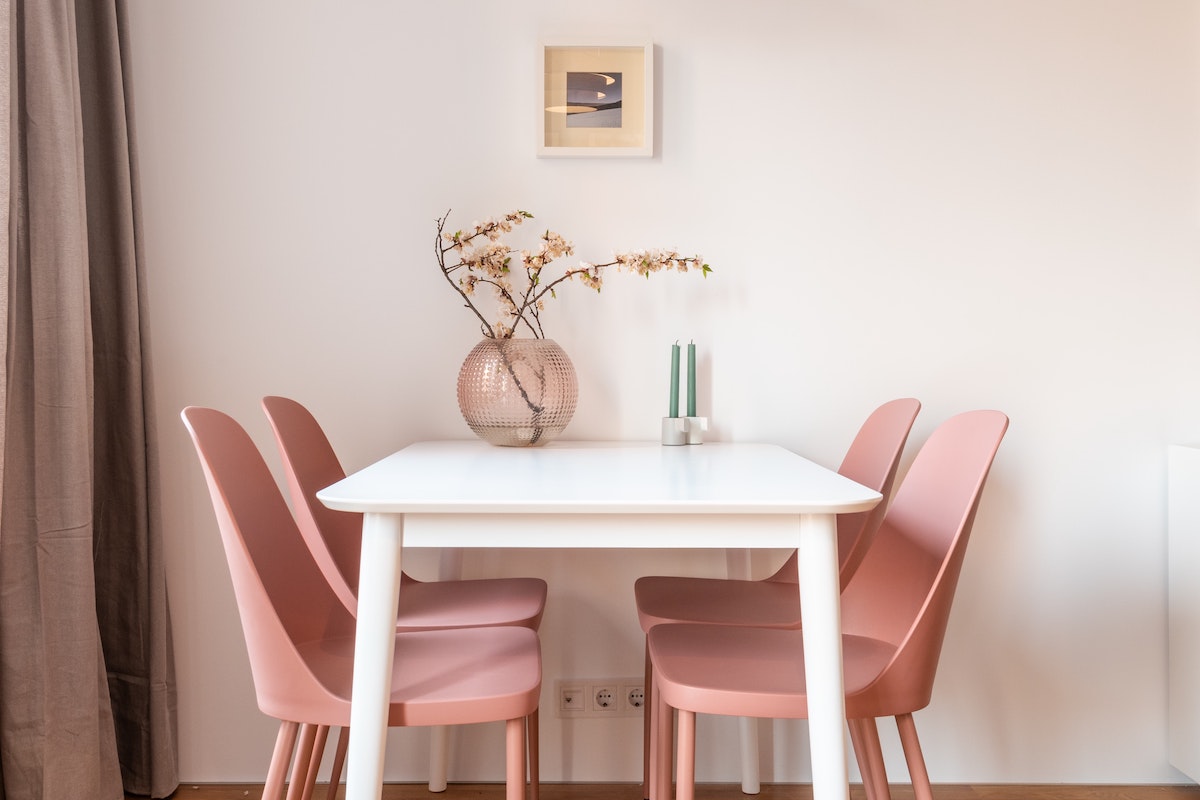 In color psychology, pink is a sign of hope. Pink is a positive color inspiring warm and comforting feelings, a sense that everything will be ok. The color calms and reassures our emotional energies, alleviating feelings of anger and resentment. Pink flowers are symbols of grace, youth, and romance. Pink camellias symbolize longing feelings. A pink carnation is the symbol of lasting love. A pink tulip means caring. Tender pink roses symbolize love, desire, admiration, perfection, happiness, grace, and joy. Beautiful flowers in deep pink colors symbolize joy and gratitude. White and pink color combinations bring hope and romance into pink color schemes.
A Time For Reflection and Creating Connections
Plants and flowers have a direct influence on our lives. They do not only decorate our home and special events but can also improve our health, change our mood, and invite us to build meaningful bonds. That's why this year the Thursd Floral Trend color centers around '
Building Bridges
'. While navigating through the challenges of this 'new normal' we are living in, flowers are more important than ever for our health and well-being and how we stay connected with the world. This applies to both the connection we have with ourselves, but also the ones we build with others.
Building Bridges
The calming and inviting hue of the Thursd Floral Trend Color Genuine Pink brings a much-needed dose of serene happiness to break anyone out of a COVID or stress-induced funk. It urges us to take a breath, a step back, and focus on emotional connections and the bonds we create with the people around us. The floral community has spread hope amid the pandemic using the power of flowers and this will remain a critical theme in 2022.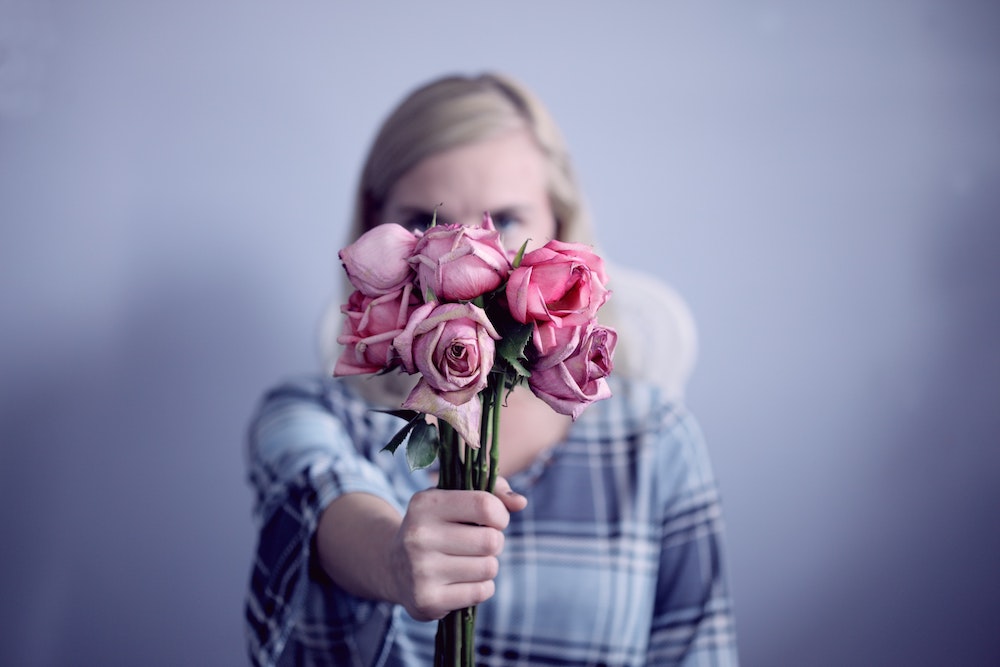 A brand as influential as Thursd can have an impact on people's way of thinking and acting. By choosing a floral trend color 2022, which is linked to connecting, Thursd uses its voice to speak to the creators in the floral industry.
Let's Create a Positive Impact Together
The floral trend color Genuine Pink unites and makes floral designers, and other industry professionals work towards a positive impact, together. From today onwards, floral designers from all over the world are challenged to post their floral designs in the Genuine Pink color palette on their social channels with the hashtags #genuinepinkcolor #floraltrendcolor #thursdcolor2022 #genuinepink, to be highlighted on thursd.com.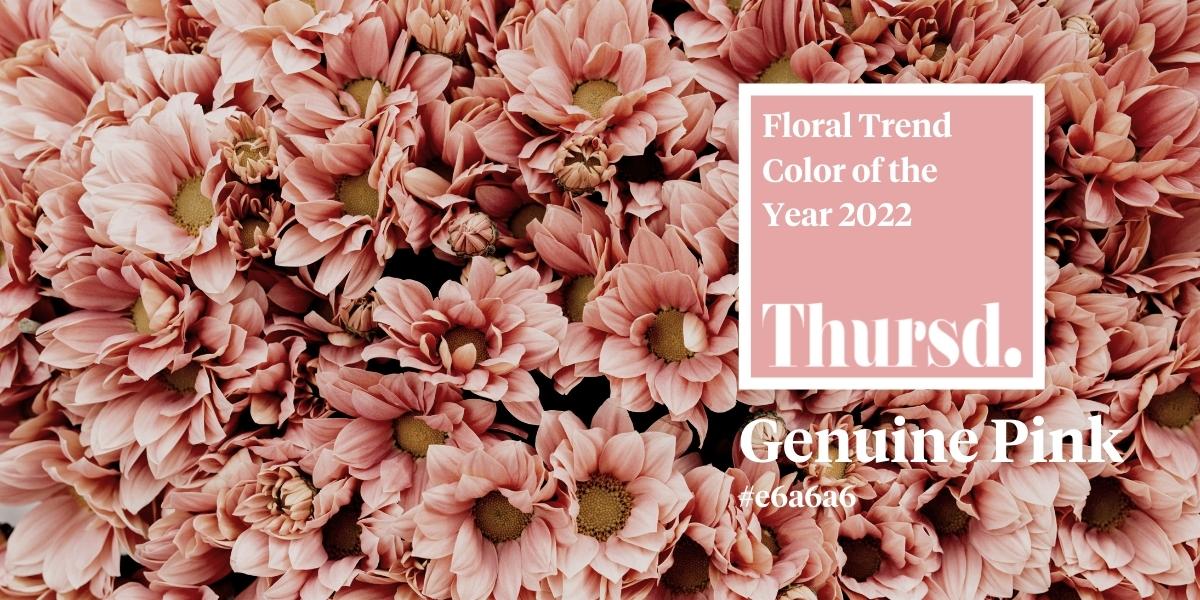 A Calm and Inviting Color Palette
The floral trend color of 2022 – Genuine Pink – is represented by a calm and inviting pink color. (#e6a6a6). Starting with a soft and romantic hue, the color palette moves to a surprising pop of raspberry, lingers around neutral, earthy shades, and ends in dark but cozy green with heavy blue influences.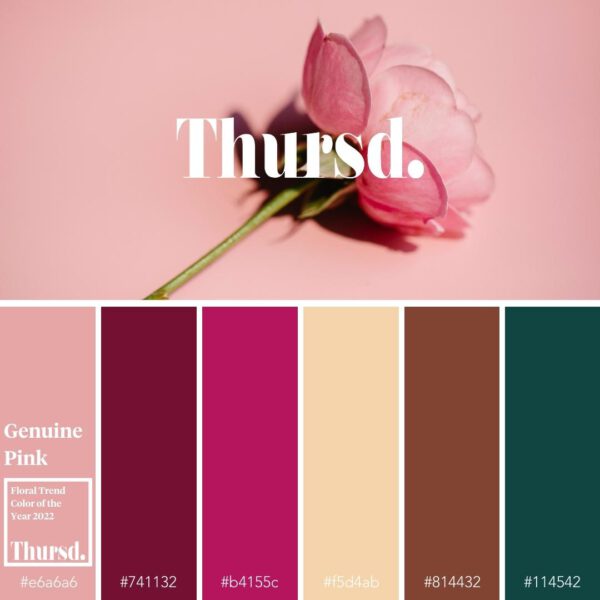 The overall mindset in the Genuine Pink-themed floral designs is that these main pink-toned colors – that play a leading role in the color palette – are about representing a positive approach for all floriculture people that will energize the mindset in the floral industry.
#genuinepink
The steps we all take towards a difference, are those that matter. Let's 'flower' in #genuinepink together on social media, bring more positive energy, and meaningful connections to our lives through the voice and creativity of the floral industry. You can read more about how we can close the gap, connect, and build bridges through flowers in this article on Thursd:
Building Bridges and Connecting Through Flowers
. #genuinepink #thursdfloraltrendcolor #genuinepinkcolor #floraltrendcolor