Poinsettias are an indispensable part of Christmas decor throughout the world. They are symbols of good cheer and just scream at Christmas time. The Euphorbia Pulcherrima, widely known as the poinsettia, belongs to a larger family of plants known as Euphorbiaceae (the Spurge family). There are over 2000 species in this botanical family and many species have common names that vary from region to region and country to country.
Opt For a Pink Poinsettia These Holidays
The name of the poinsettia was given by German botanist Karl Ludwig Wilenow. He was so impressed by the color of this plant that he gave it the name Euphorbia Pulcherrima, which literally translates to 'very pretty plant'. And he was right because the poinsettia is definitely deserving of this name.
Flowering and Colors
The poinsettia is a shrub (or small tree) that generally reaches a height of 60 cm to 5 meters. With dark green leaves and yellow flowers surrounded by large, colorful bracts that look like petals, this plant is a looker. The bracts are often mistaken for flower petals but they have actually modified leaves that surround a bunch of small, inconspicuous yellow flowers called cyathia.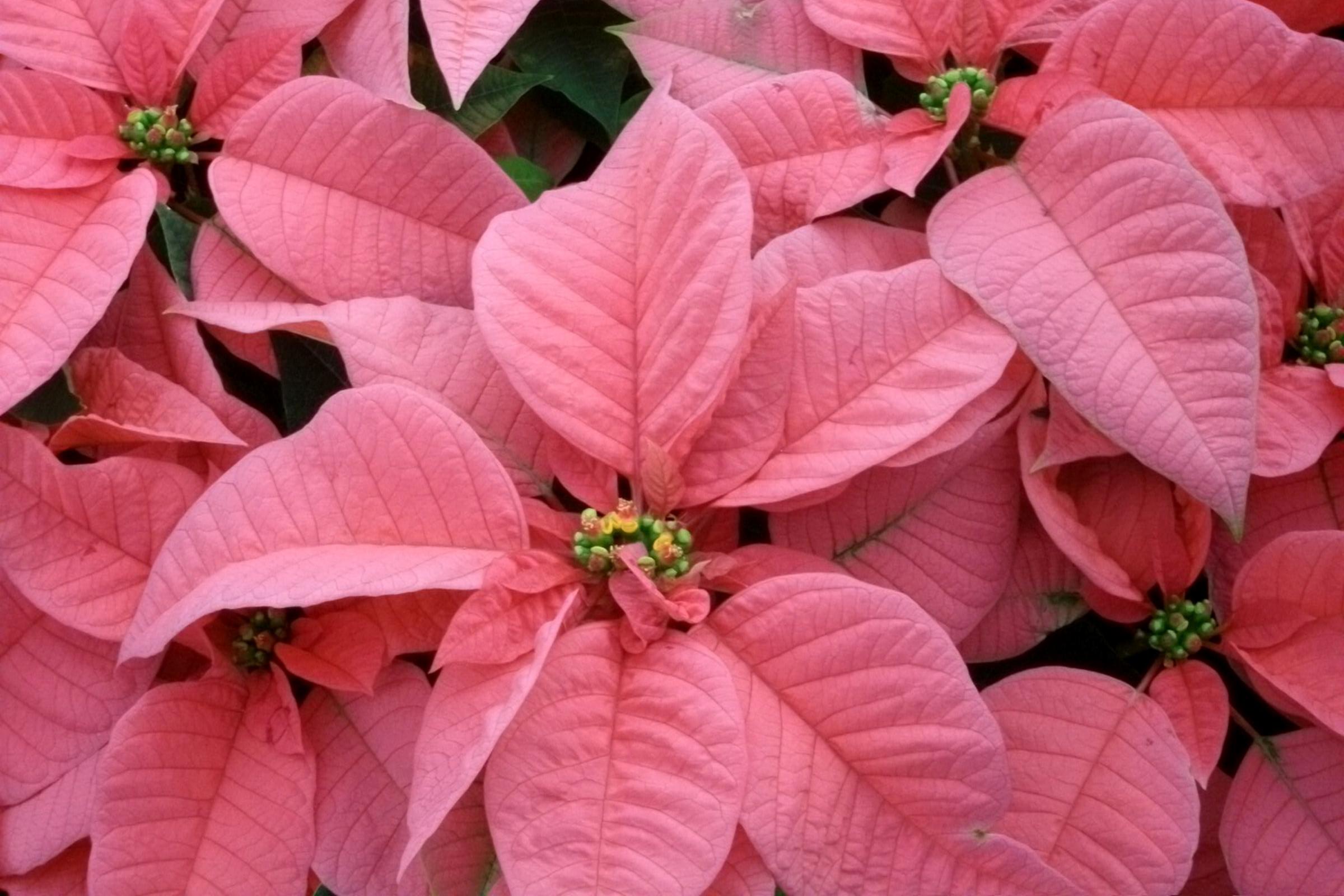 In response to the poinsettia plant-forming flowers, these bracts can change color and range from creamy white to traditionally bright red. The most widely available poinsettia plant is red but, specialist poinsettia breeders have been hard at work over the past few decades in creating more than 150 different varieties, including beautiful pinks, oranges, creams, and whites. In fact, poinsettias in warm shades such as apricot, rose, pink, or salmon delight homes from as early as October.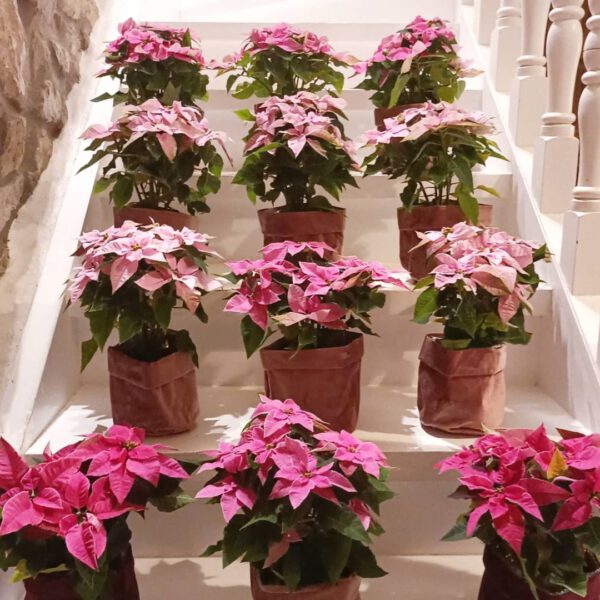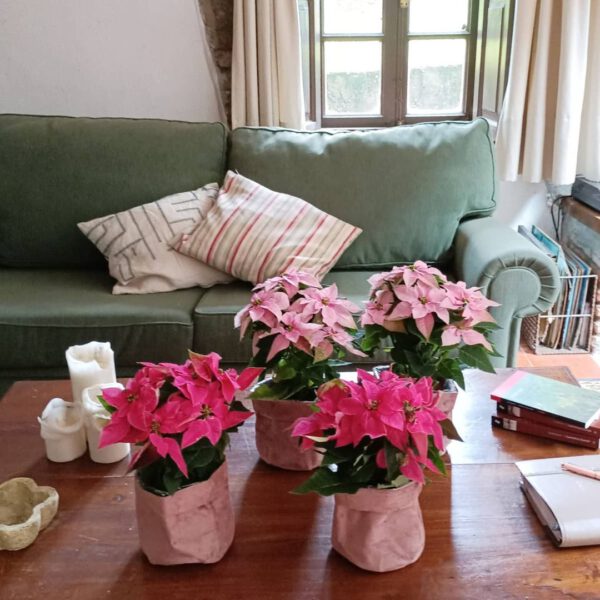 Poinsettias are popular garden plants in tropical and subtropical areas and are well-known potted plants associated with winter festivities in temperate regions. They are the world's most economically important potted plants and a popular choice for decor and gifts during Christmas time.
How to Enjoy Your Pink Poinsettia As Long As Possible
Poinsettias often have a reputation for being a little tricky to care for, but here are some tips and best practices on how to keep your poinsettia in top condition over the Christmas period and beyond.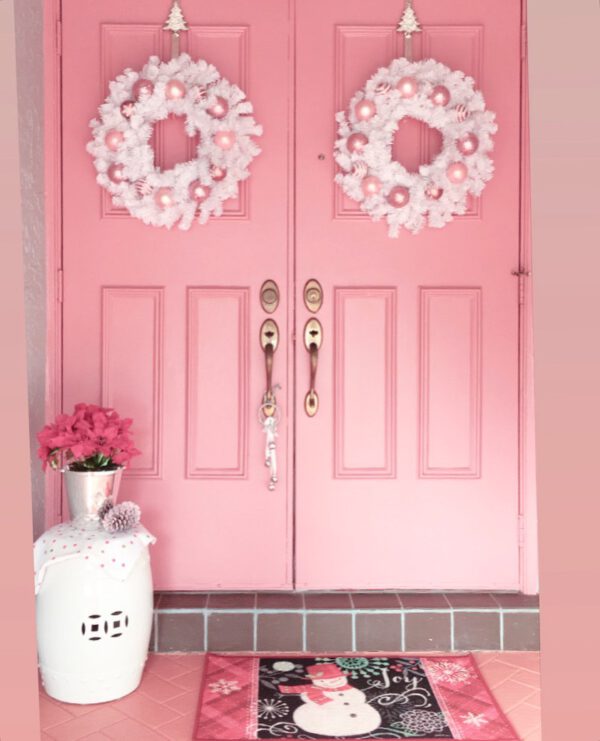 Buying Poinsettias
Supermarkets and garden centers like placing poinsettias right by the store's front door during this season to attract attention and tempt customers to make a purchase. But be careful about buying a poinsettia that has been next to a door that opens hundreds of times a day because this plant is not fond of drafts and will be damaged before it even makes it to the house. Exposure to draught or temperatures below 12°C will cause damage. Wrap it up in paper to be on the safe side when transporting it home and try avoiding exposing it to cold.
Watering Your Pink Poinsettia
Poinsettias don't require a lot of water. Always remember that the plant's root ball should neither dry out nor be drenched. Overwatering can cause root rot. If the leaves turn yellow or fall off, it is a good indicator that you are not watering your poinsettia correctly. We are often over-enthusiastic in watering our plants, even though we mean well, be careful not to give your poinsettia too much. You know you should water your poinsettia plant when the soil is dry. Depending on where your plant is placed, this could be every day or every couple of days. The closer it is to a heat source, the more often it needs to be watered. You can easily check this by carefully lifting up the plant to check if it is light.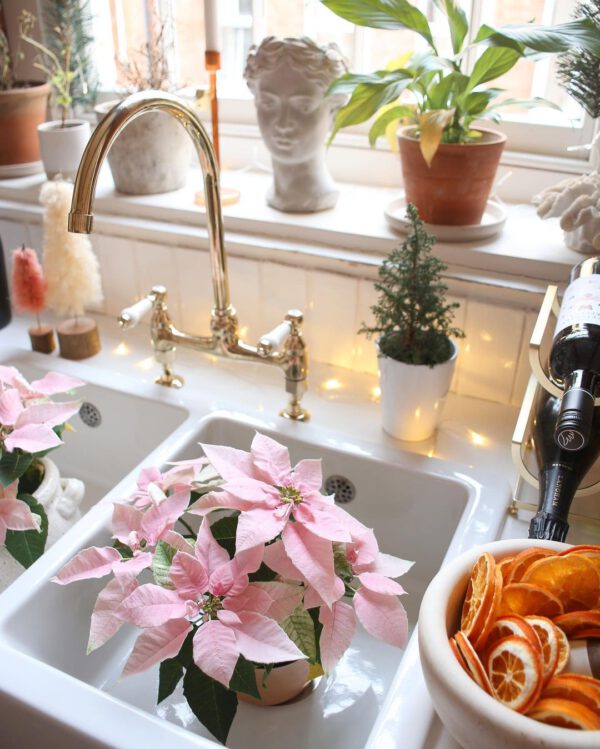 Light & Temperature
These plants need warmth and light. You can keep it close to a generator but make sure to keep it from draughts like opening doors, fireplaces, windows, or breezy hallways. In fact, the pink poinsettia is a perfect plant for your living room or bedroom. If it is too drafty, it might start losing its leaves. A temperature between 15 and 22 degrees Celsius is ideal. Give your poinsettia sufficient light if you want it to grow and thrive. It prefers a light spot rather than a full shade. As is often the case with plants - and the poinsettia is no exception - keep it away from direct sunlight as this can result in the leaves burning. This shouldn't be as much of a problem in most places during the winter months, but keep an eye on your poinsettia to be on the safe side.
Poinsettias After Christmas
If you want your poinsettia to survive until the next holidays, you will need to prune it in April to about 10 cm (4 inches) and keep it at a temperature of 13°C. Then re-pot it in May and let it grow in a cool and light place over the summer. When November comes around, it's time to start forcing the plant. It will require twelve hours of bright daylight, followed by twelve hours of complete darkness to give the plant the signal that shorter winter days are coming, encouraging your poinsettia to produce flowers, according to experts.