German photographer Tom Hegen has had his eyes fixed on salt landscapes for a few years now. These images, directly shot by him will mesmerize your eyes and fixate you into a state of pure landscape love.
Tom Hegen Turns Salt Extraction Sites Into Vivid Landscape Photos
Tom Hegen has been living his life fully adventurously, leading him to create a range of the most spectacular photographs you're about to see. They all involve salt extraction sites that look incredibly surreal to the human eye. The real question is how has he achieved and managed to capture such magical moments of nature. Here's the real deal.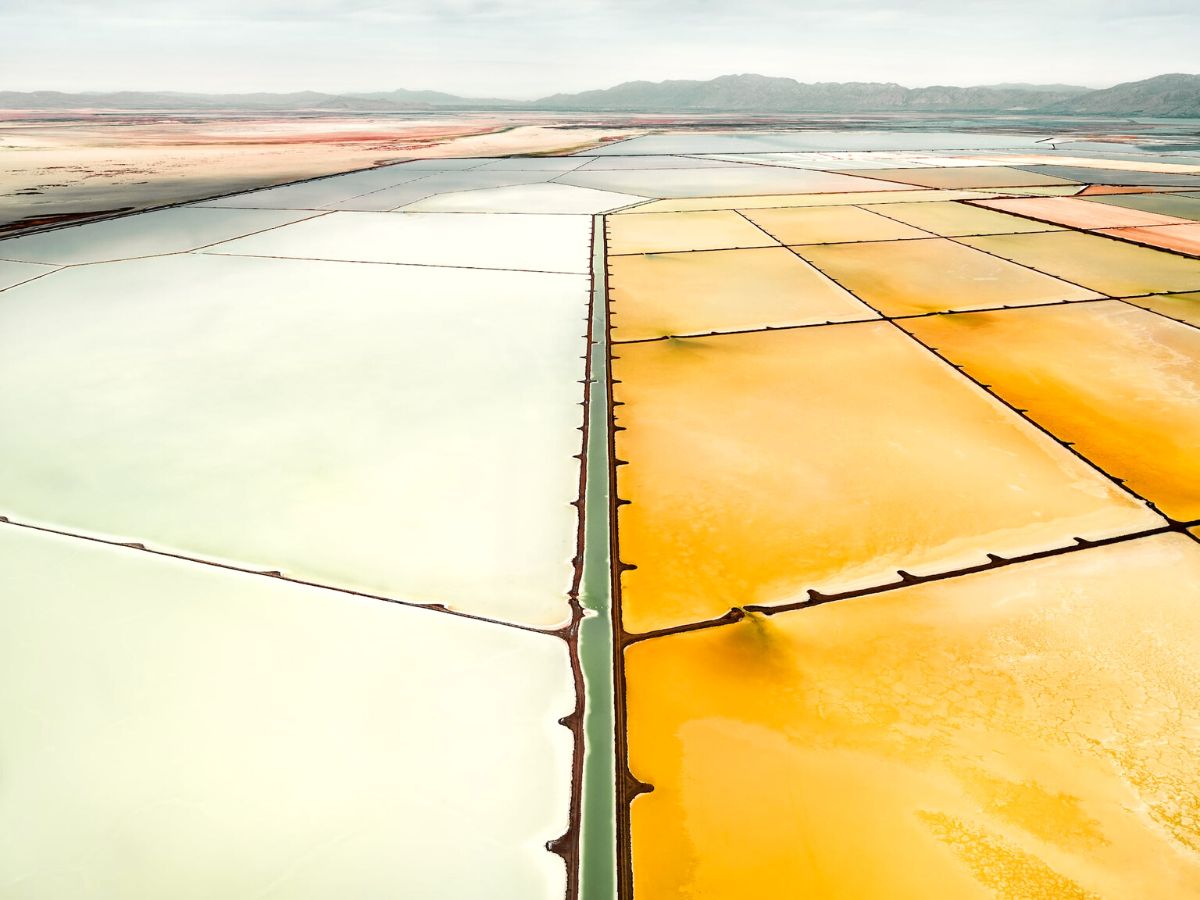 In order to capture the striking scenery of salt manufacturing, German photographer Tom Hegen has been flying above locations from western Australia and Senegal to France and Spain since 2018. His captivating aerial photographs look down on evaporation ponds that sculpt the land into a patchwork of vivid colors. It's all about adventuring, being patient, and traveling like never before to be able to see such charming scenery and find spots that have never before been talked about.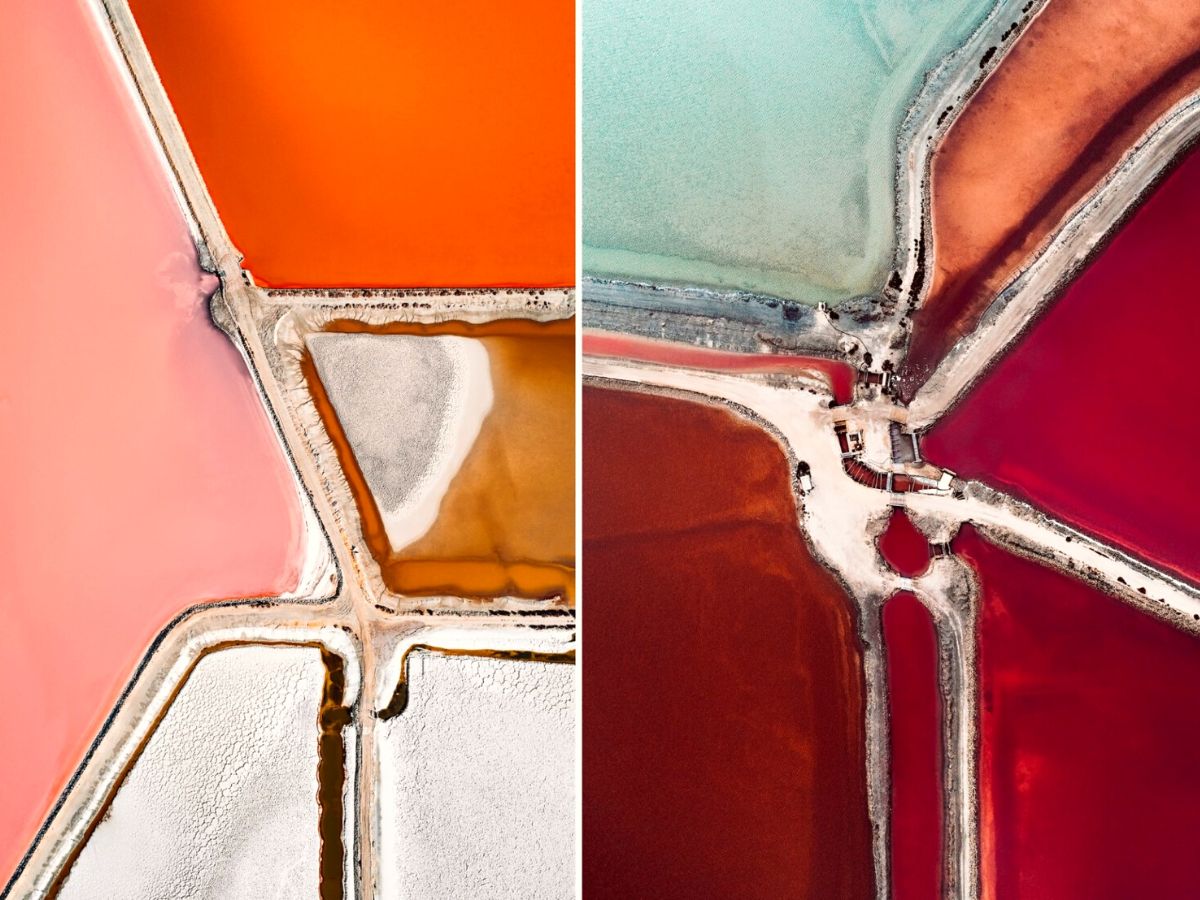 Salty Landscapes Called Tom Hegen's Life
Tom Hegen expresses how drawn to these landscapes he was because of their abstract, almost artistic, graphic aspect. They seem almost unreal, right? Salt landscapes captured by Tom Hegen look just like a painted canvas of colorful lines, patterns, and unearthly views. With this, Tom Hegen had in mind one thing: making aerial photography provide a unique perspective on the commonplace objects in the environment and world we live in.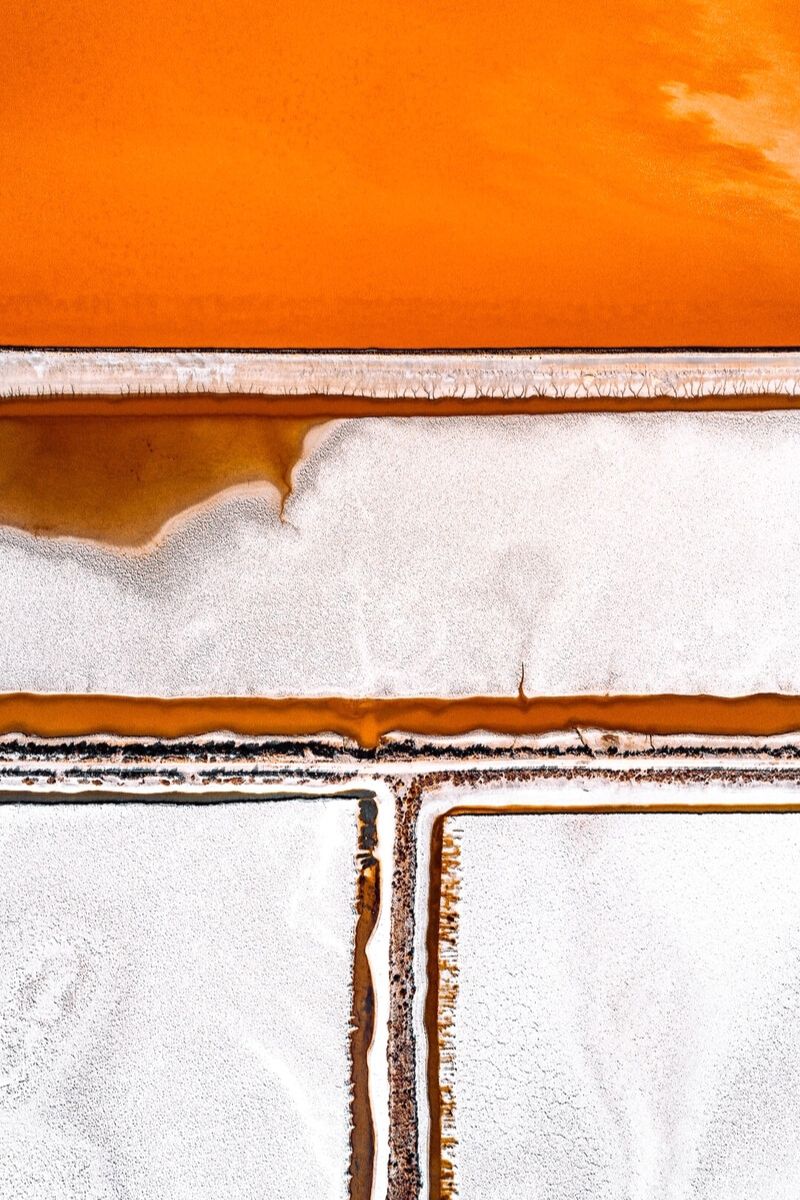 Why Salt?
Tom Hegen found the idea of picturing salt extremely fascinating because salt is indeed part of our daily lives. The production of sea salt is one of the oldest forms of human intervention in natural spaces. Sea salt comes from the natural evaporation of seawater out of artificially created ponds.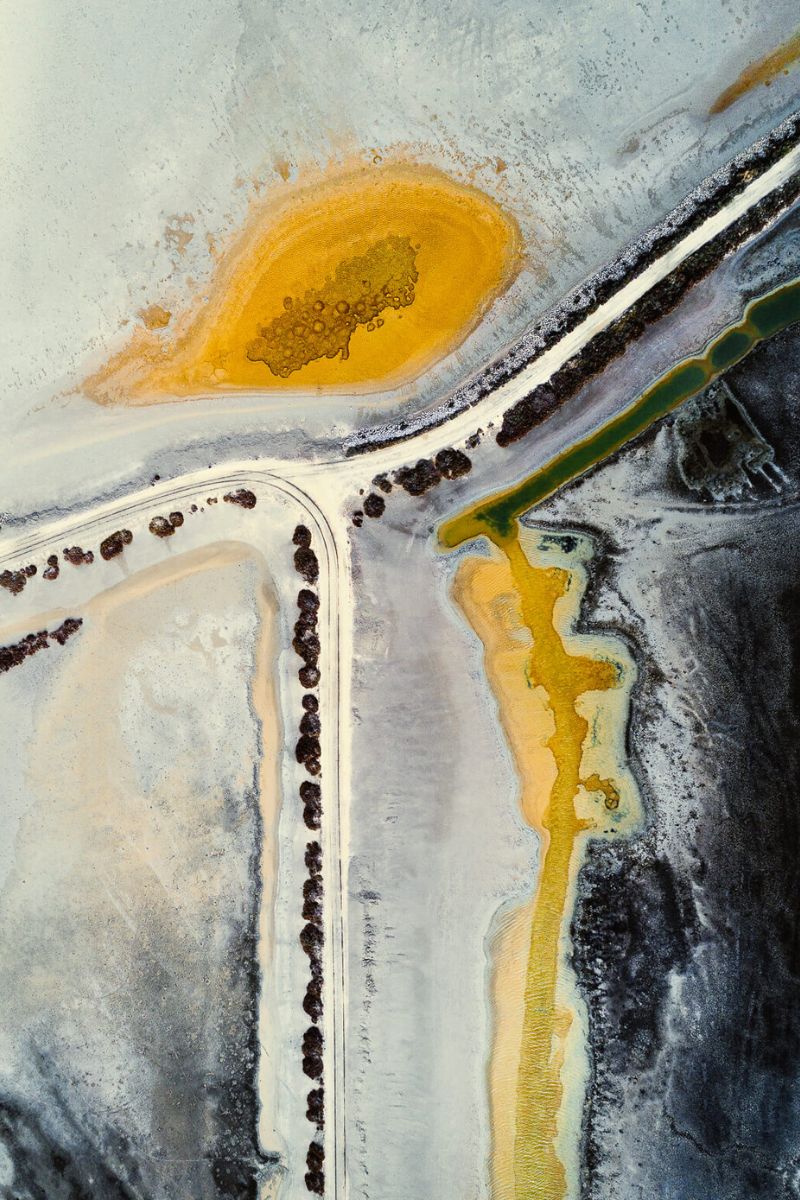 The color of the water indicates the salinity of the ponds. Microorganisms change their hues as the salinity of the pond increases. The colors can vary from lighter shades of green to vibrant red. Although the sea salt industry covers large areas around the world, salt ponds and marshes are important habitats for many species like birds, shellfish, or microorganisms.
Tom Hegen's Personal Book
An upcoming book named Salt Works collects more than 160 pictures from the series and spans about 300 pages. Many of the regions highlighted approach extraction similarly, despite the enormous variations in their footprints: Harvesters frequently pour seawater into these plots of land or fields, where the sun, wind, and evaporation assist the liquid evaporating, leaving the crystalline minerals behind.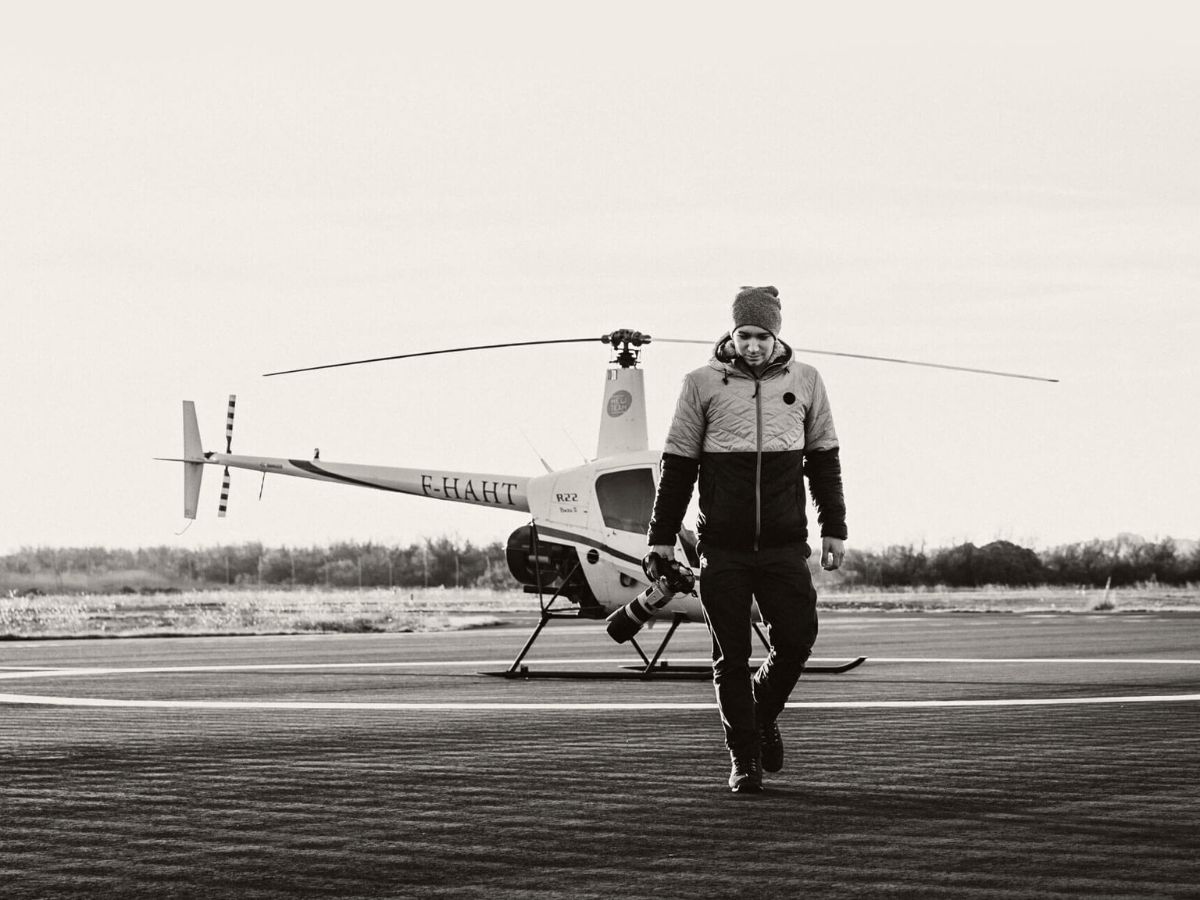 Microbes in the salt give it vivid hues of rose, aqua, and ochre, turning the landscape into a kaleidoscopic tapestry of color.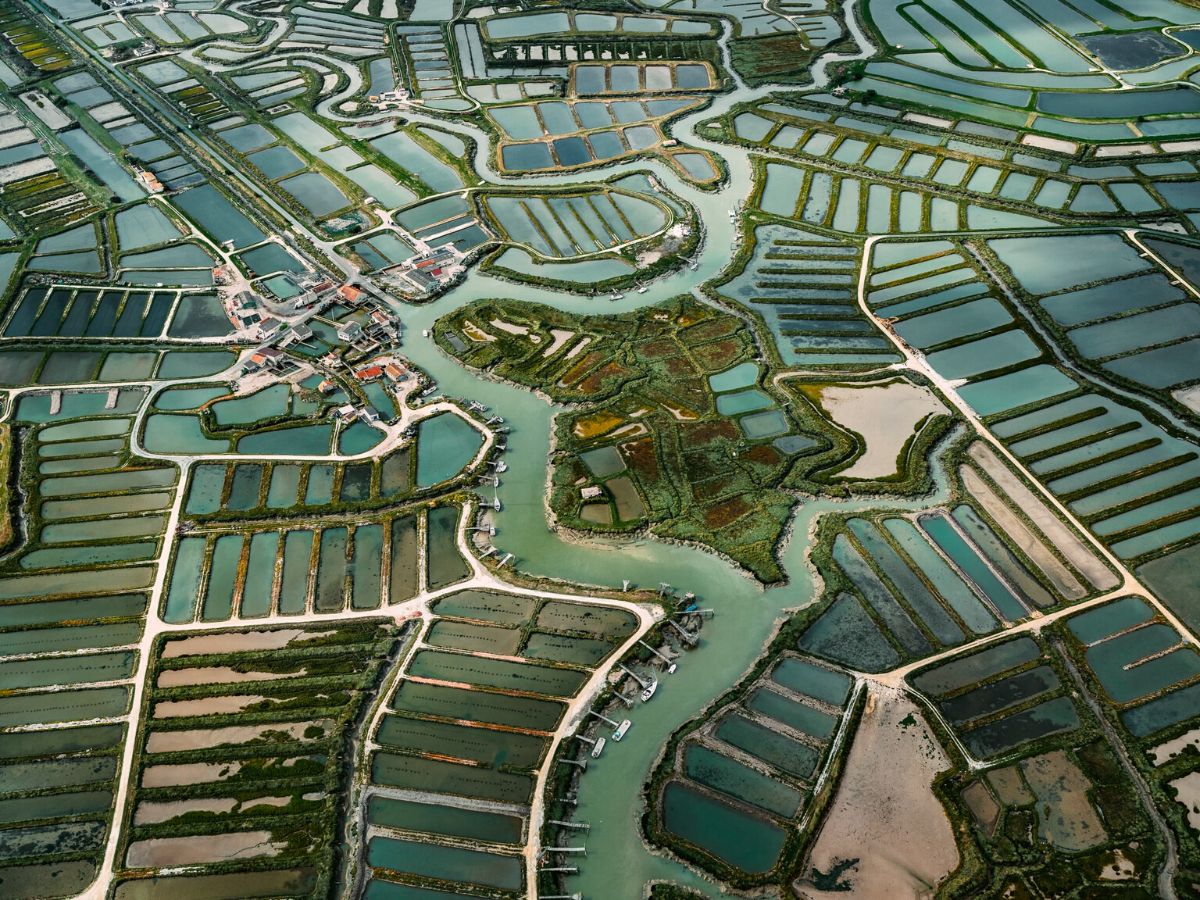 Check more of Tom Hegen's amazing work on his website, where he shares all his photographic works of art, along with news and the option to shop his landscape pictures.
Photos: Tom Hegen.