Elegance, charm, sophistication, and sleekness are just some of the words that describe one of the most beautiful, yet striking flowers of all time: white callas. But that's not all, get ready to see white callas in every summer wedding because it's officially declared as one of the trendiest blooms that'll be conquering the aisles this year. Ready to say "I Do" to a wedding bouquet, or an event decor full of soft-looking callas? Here's a compilation of the top 14 most beautiful wedding designs using white callas.
Callas: Classic, Yet Modern Looking Flowers
Ah, calla lilies. What to say about them, other than they have the most perfect-looking shape and give us all the summer wedding vibes we need. Out of all the wedding flowers out there, the calla is one of the most interesting, given their modern-looking shape, plus they can make any wedding venue and galore look classic while maintaining elegance and supreme beauty all at once.
In case you're looking for wedding ideas using white callas, whether it be for a personal bouquet or for wedding decor, these bouquets and decor ideas have got your back. Ready, set, go! Continue reading to see the top 14 most alluring wedding designs using white callas.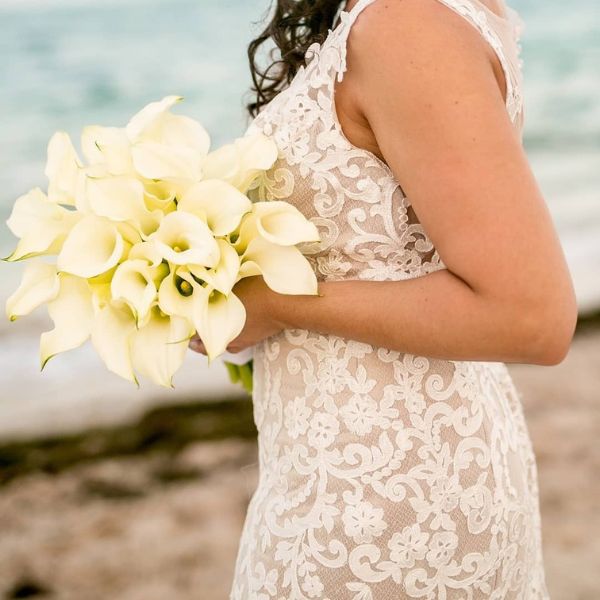 A Great Color Palette for Wedding Designs Includes Callas
It's quite simple, white callas are the trendiest color and type of flower both for wedding bouquets or decoration, making these blooms the most alluring for wedding designs. For all the aesthetic lovers out there, if you plan on including a color palette or scheme of whites, beiges, earthy tones, as well as green tonalities that mix up with light tones to create the perfect venue decor or bouquet, you're in for a GREAT wedding design!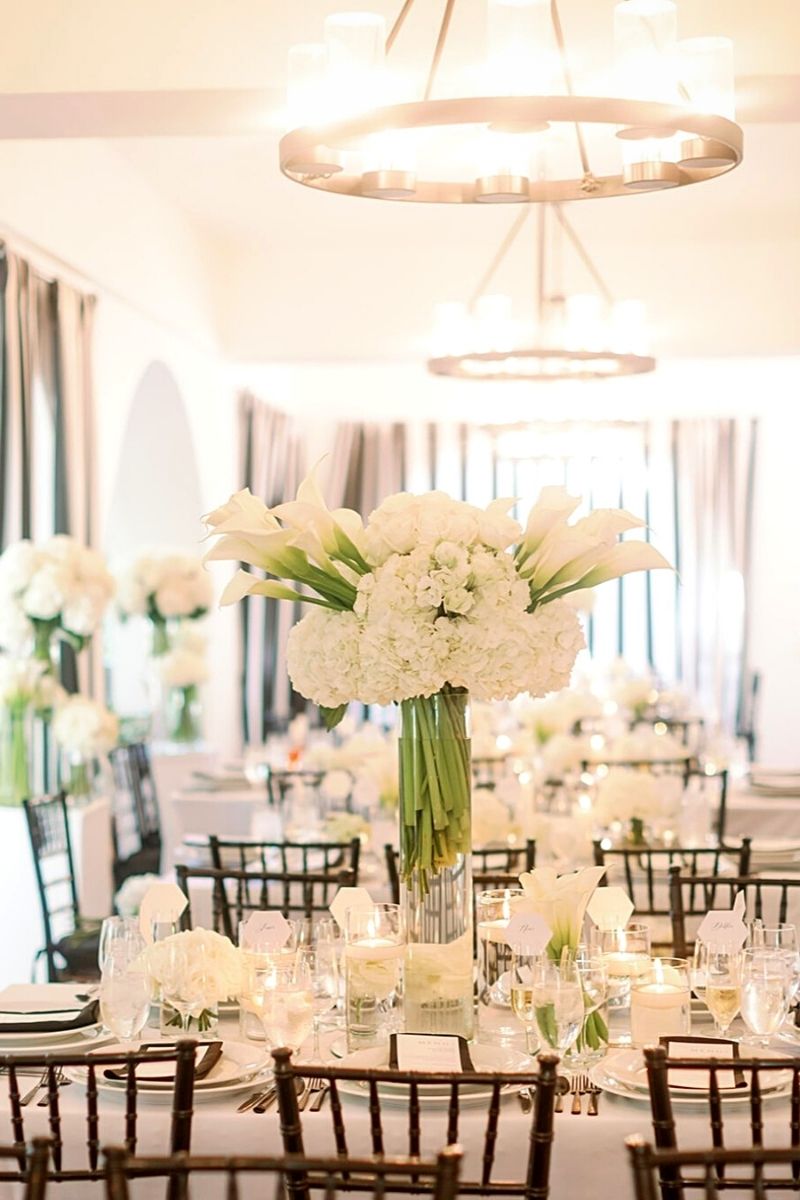 Top 14 Most Alluring Wedding Designs Using Callas
Callas cause an impression anytime, anywhere and floral designers and event planners certainly agree! Take a look at these impressive wedding designs using white callas.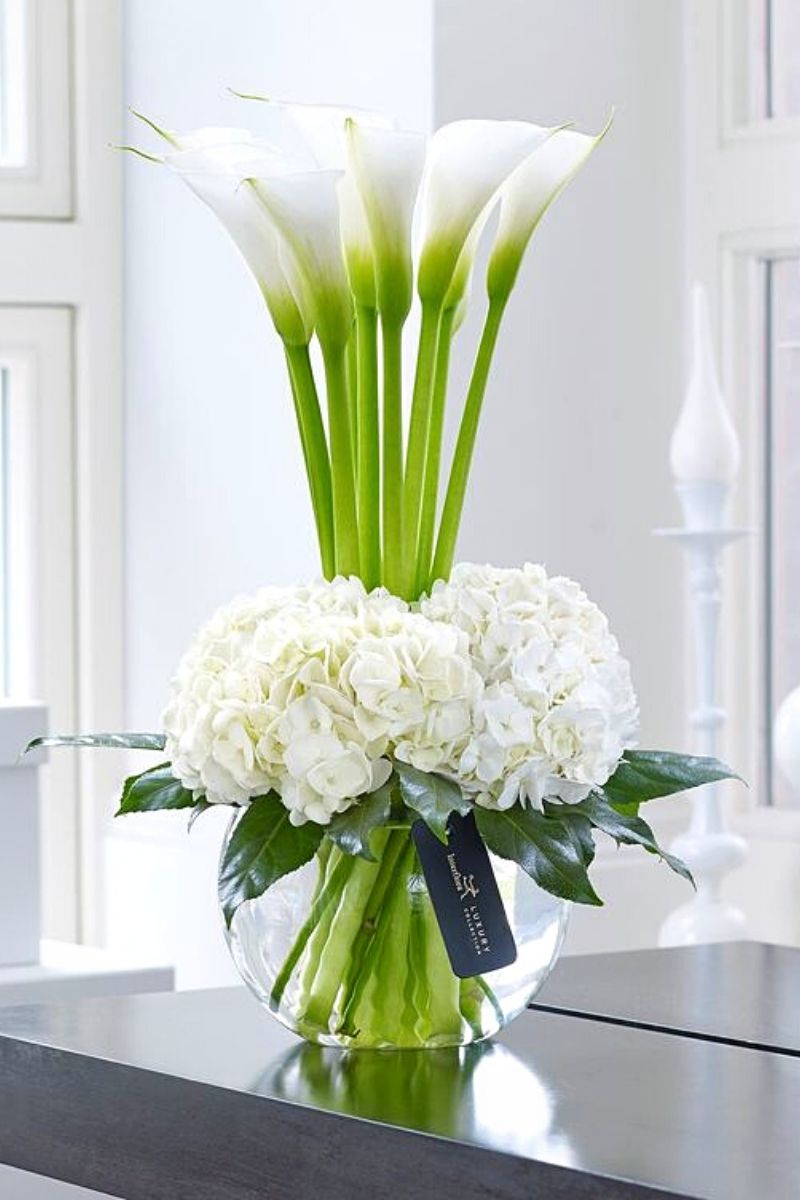 1. Striking Calla Centerpieces
Featuring short-stemmed white callas, creating centerpieces using only this bloom will cause a true sensation when it comes to any wedding design.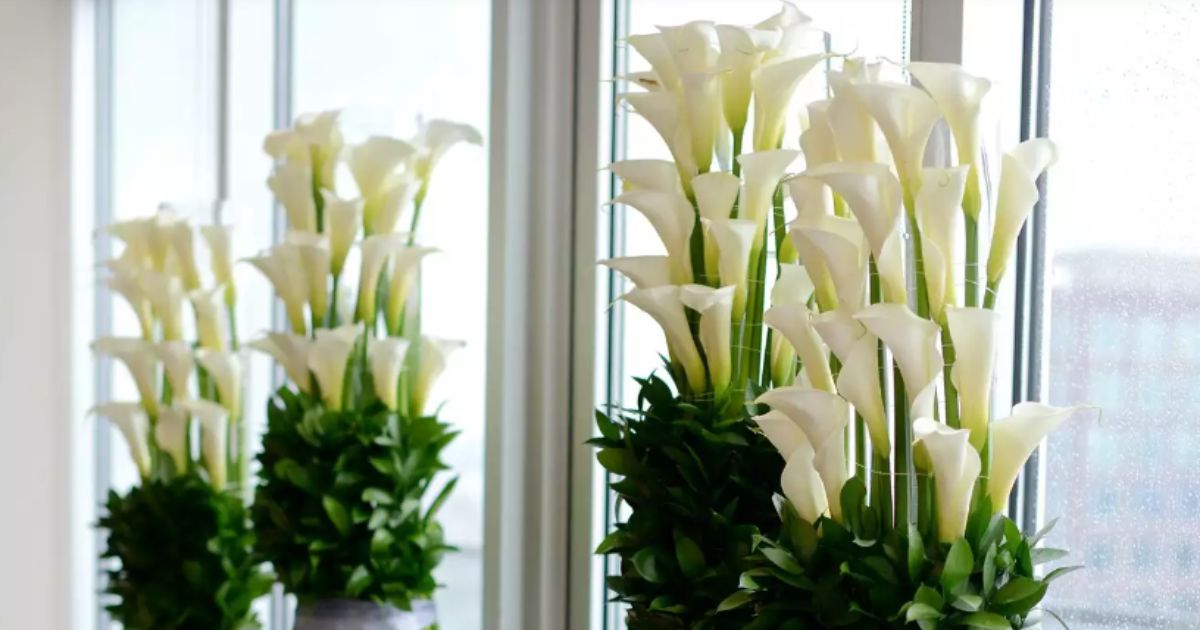 2. Callas and Tall Stems Scream a Wedding Design MUST!
Tall stems are a true wedding trend. Is this not the most gorgeous calla wedding design you've seen? Having tall-stemmed white callas at your wedding will cause pure extravaganza upon seeing their immense beauty.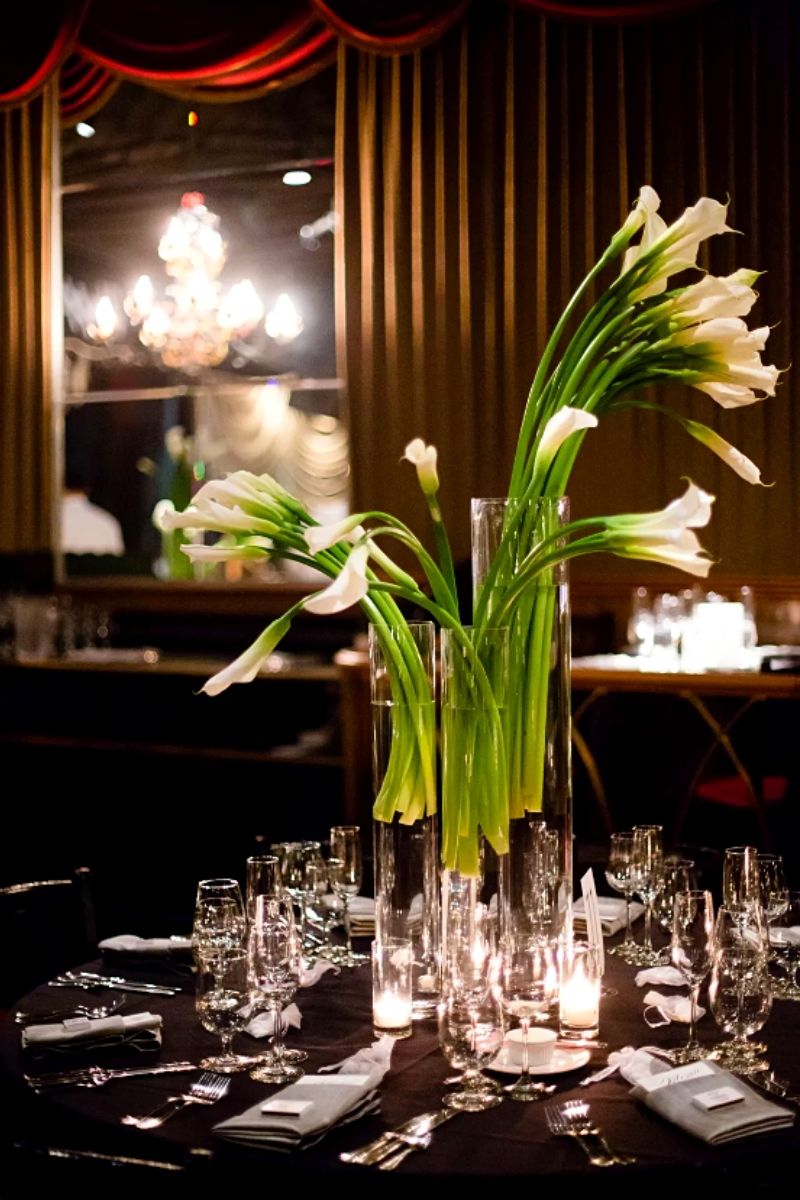 3. Hanging Calla Florals
Wedding designs with hanging florals have become very popular, but there is no great wedding without hanging white callas from the ceiling and overall venue!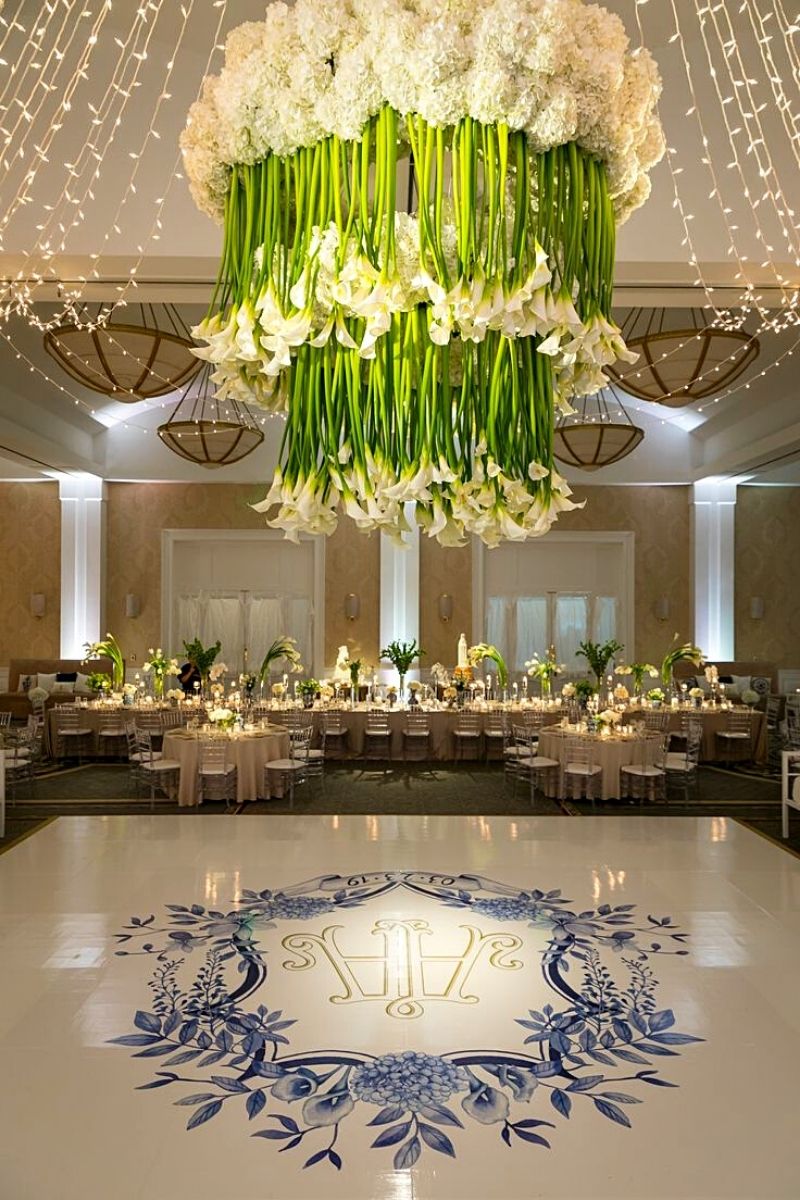 4. Mix and Match Centerpieces
Although we all know white callas cause quite an impression all by themselves, mixing and matching with other flowers to create the perfect centerpiece is also a great wedding design option.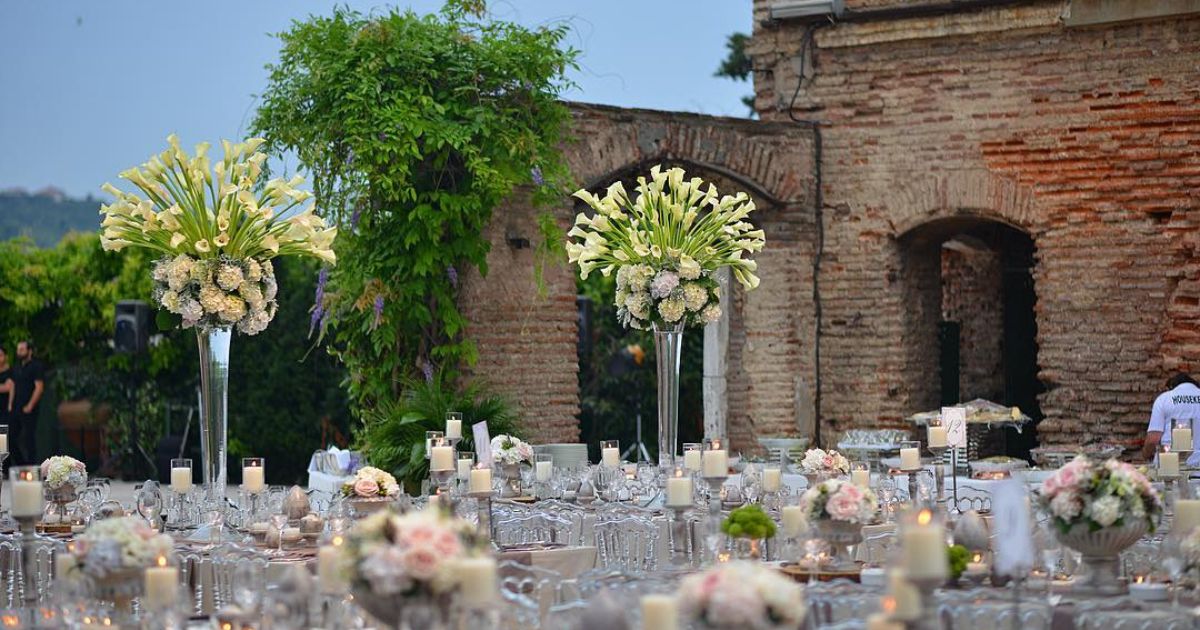 5. The More Callas in a Glass Vase, the Better the Wedding Design
You've heard of the more, the better right? In this case, the more white callas you put in a glass vase, whether they're placed at the entrance of the wedding venue, or act as centerpieces, this is a wedding design must.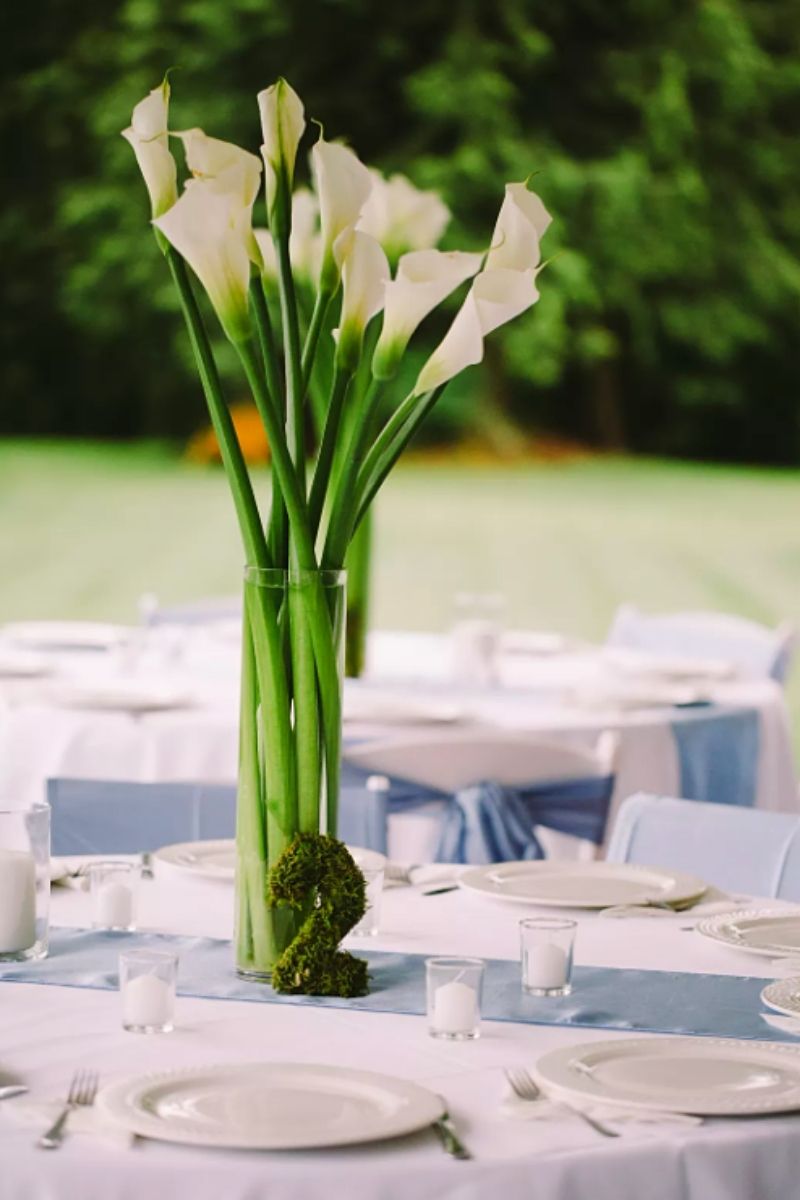 6. Cascading Calla Wedding Bouquets
For all the brides wanting to impact and grab the guest's attention, go for a cascading calla wedding bouquet. The shape and form of the cascading bouquet will slowly drip and mix with the design of your dress.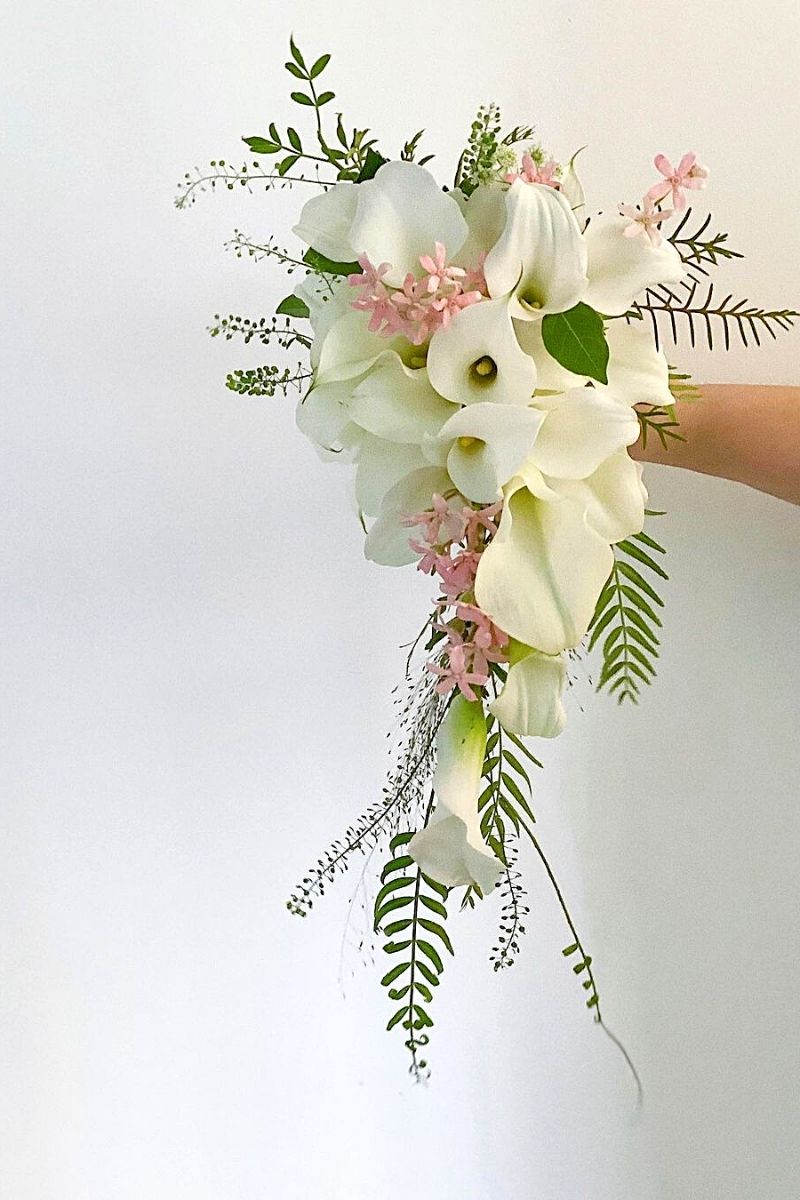 7. Calla Seating Decor in Galore
Callas placed on the borders of chairs have never looked better than this! This is a great, yet innovative idea to have calla in any part of your wedding design.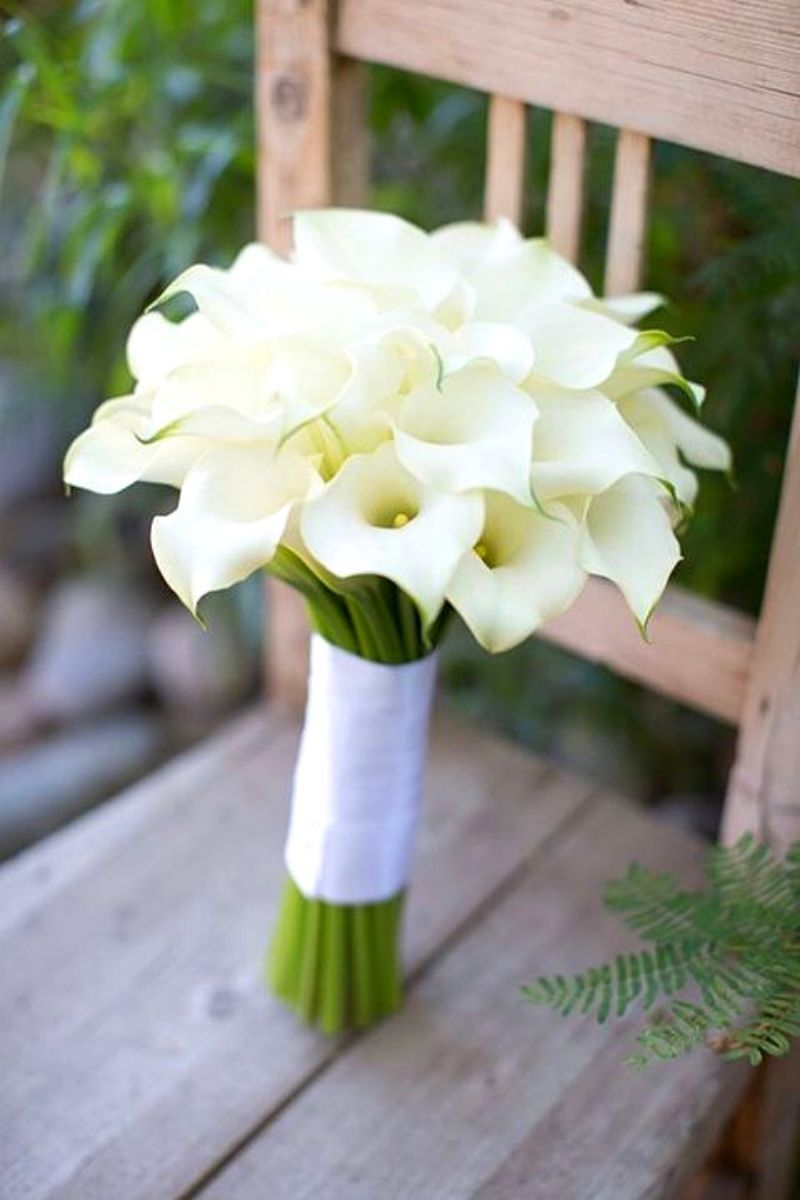 8. Narrow, Petite Calla Bouquets
Opt for narrow, petite bouquets of calla lilies only for a sophisticated look. This will enhance more elegance of the overall look of the wedding.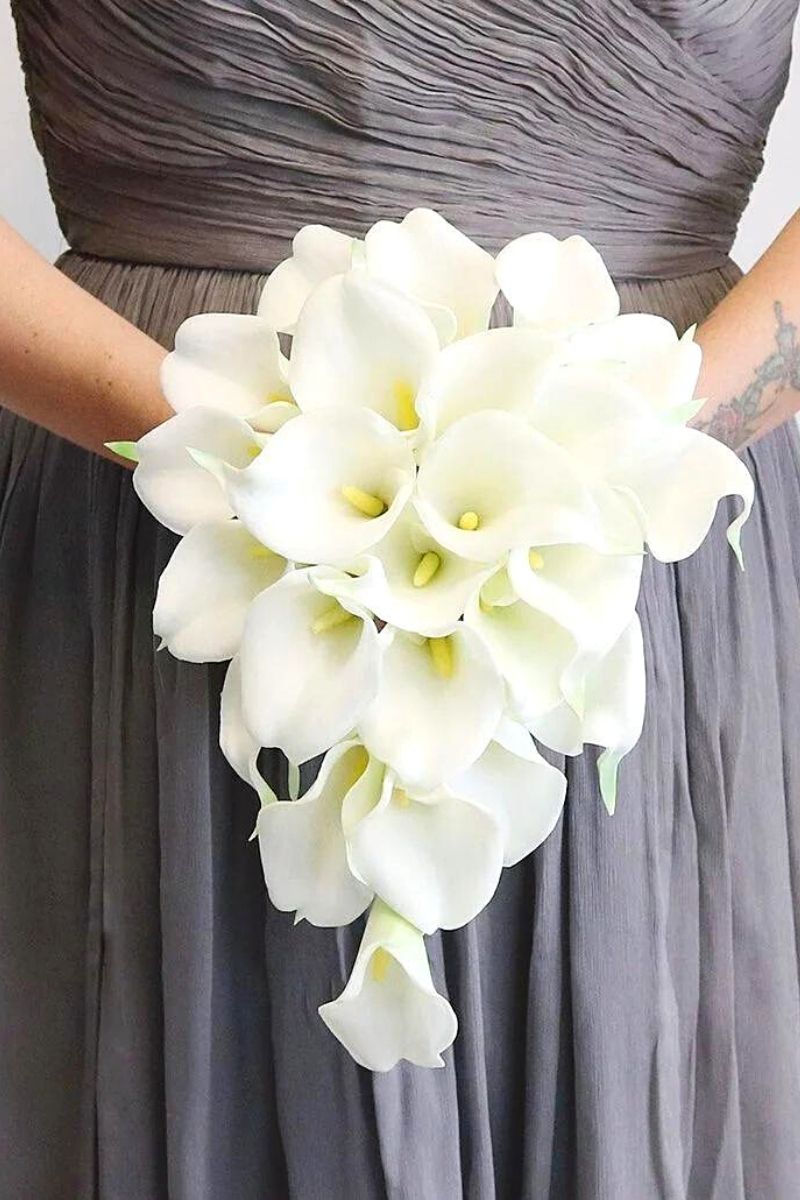 9. Turn Bridesmaids Calla Bouquets Into Masterpieces
Think outside of the box and look for innovative ways of creating calla masterpieces. You can design the bouquet to lay across the arms of your bridesmaids naturally using several calla lilies climbing and bundled with the leaves giving it a very elegant look.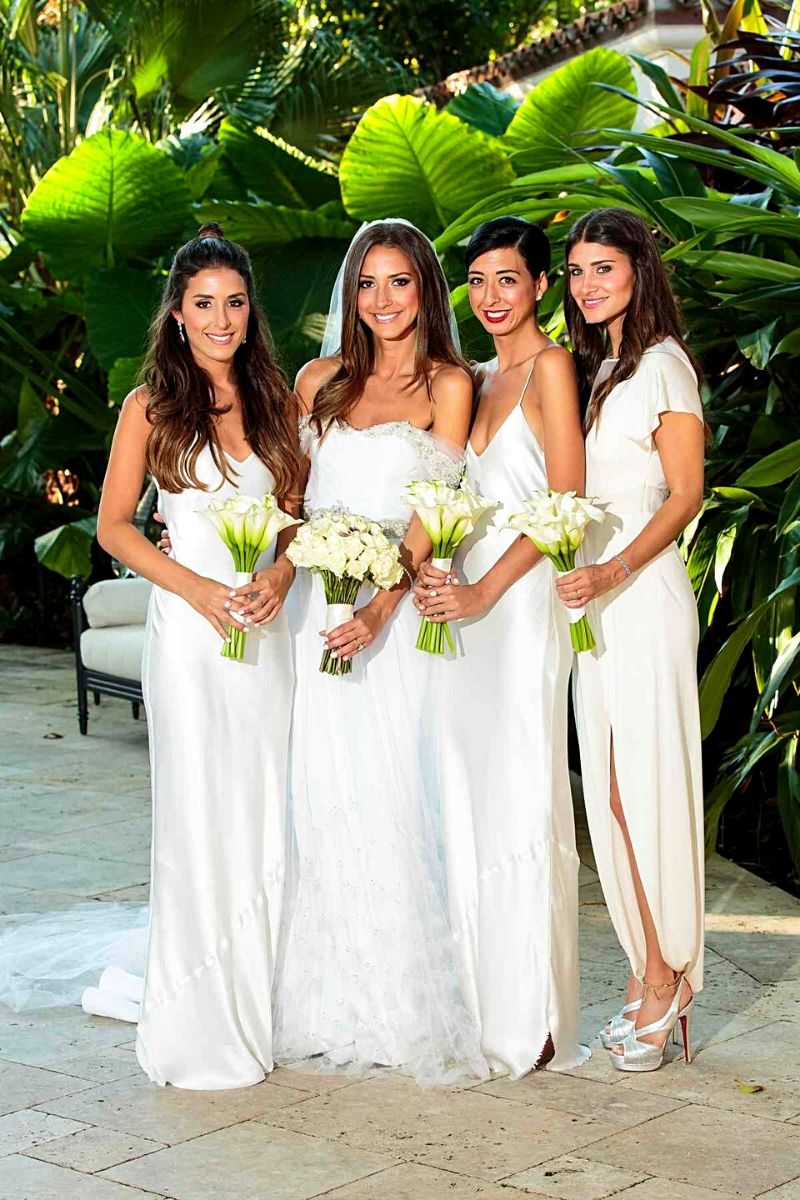 10. Overgrown Calla Wedding Design
Planning a rustic celebration that includes white callas? Use a calla overgrown design, alongside orchids, white peonies, and a good green filler, for a show-stealing arrangement.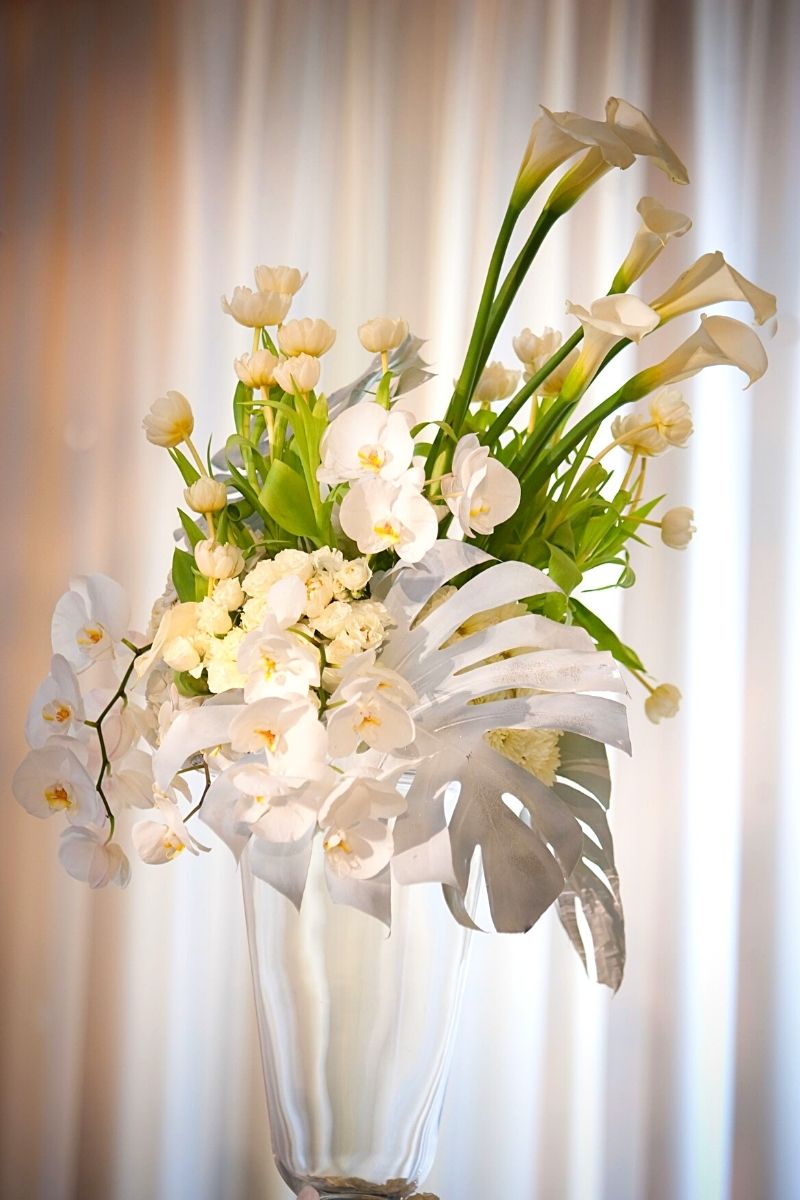 11. Simplicity Creates the Most Beautiful Wedding Bouquet Design
Sometimes the simpler, the more beautiful and elegant. This is certainly what this simple, yet modern wedding bouquet design will do! This is one of the top 14 most alluring wedding designs using white callas.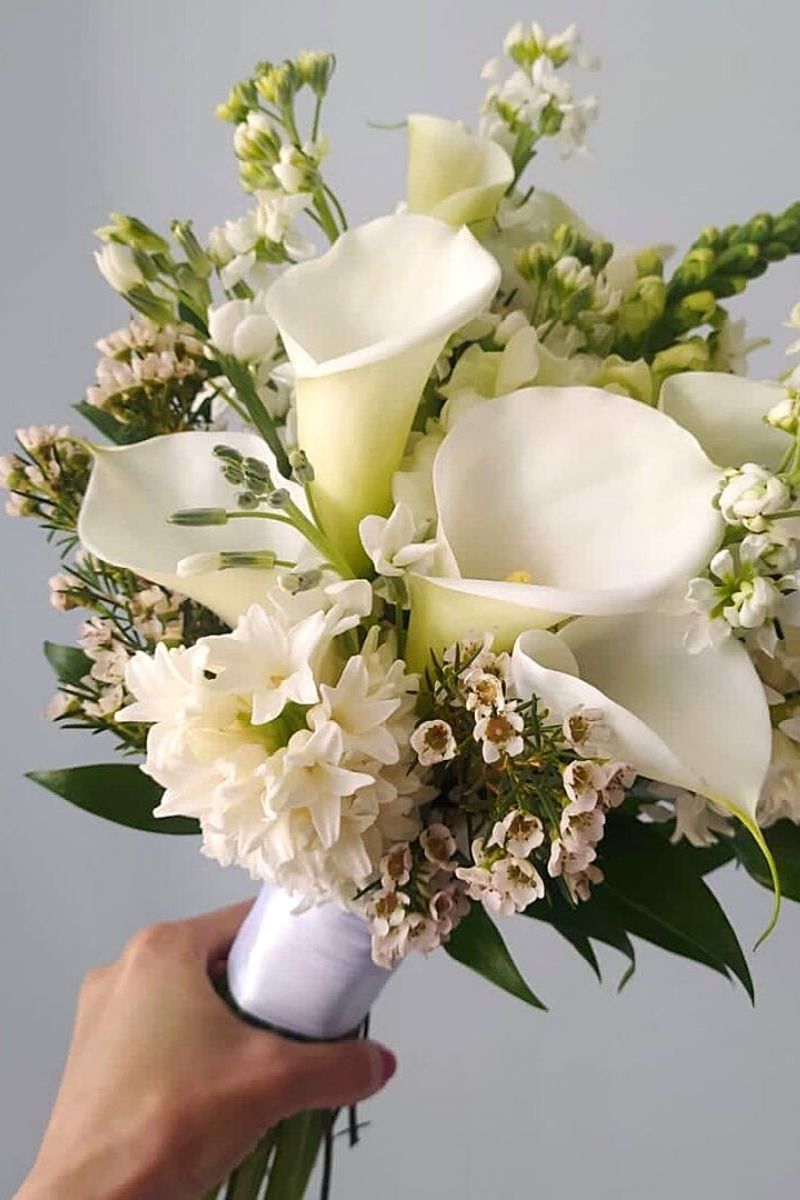 12. Cake and Callas? Approved
Add white callas to any wedding cake and you'll encounter the formula for perfection. Make sure to have a wedding cake that you'll remember forever that includes, of course, callas!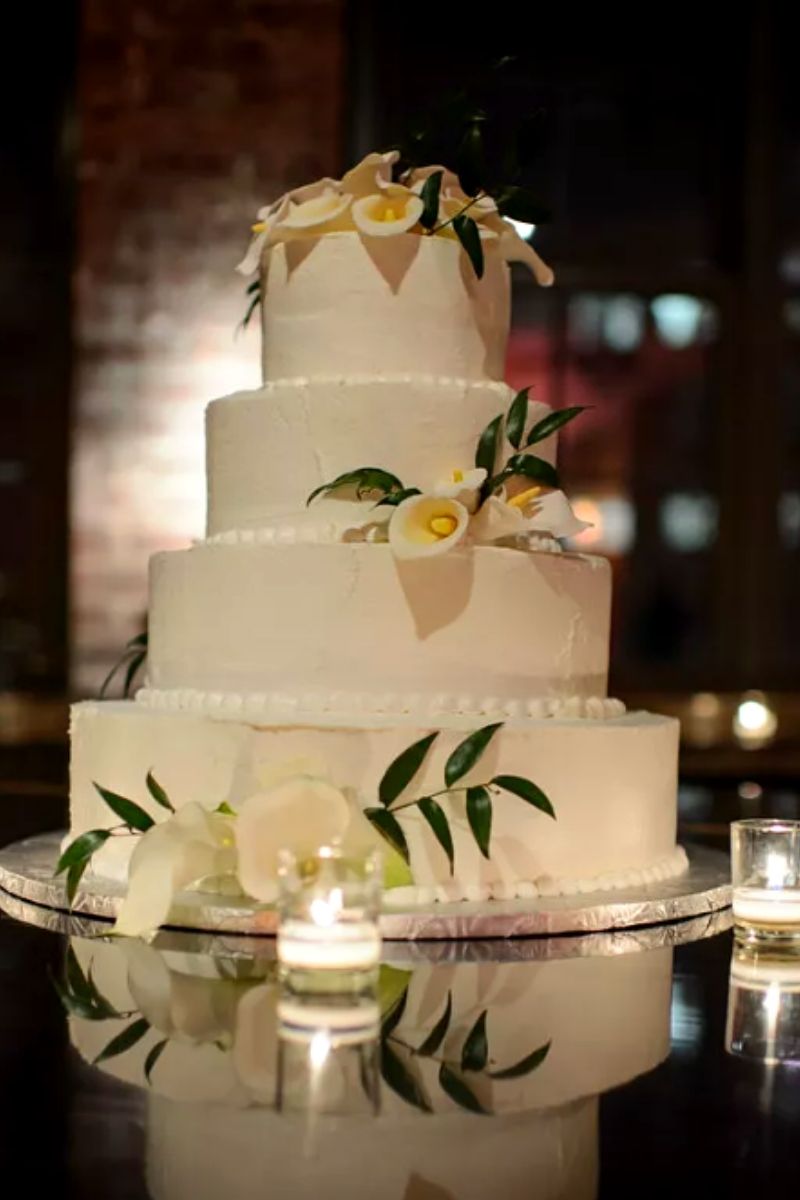 13. Sophisticated Wedding Altar to Create a Stunning Wedding Design
The most important moment at any wedding involves the altar. It's where the action happens. Better have a sophisticated wedding altar that has white callas in order to create a stunning wedding design.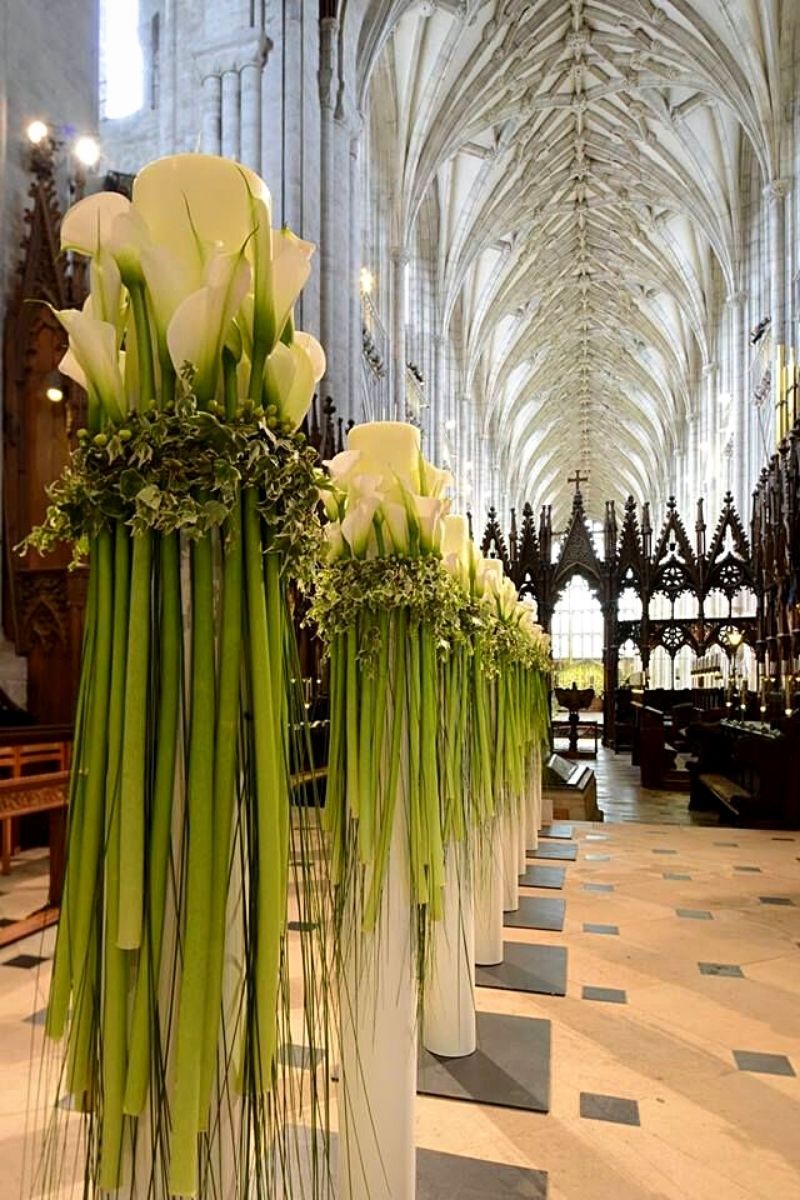 14. Calla Arch for Best Wedding Pictures
As if the calla magic at weddings could not get any better, how about a calla arch to take the best pictures of the best day of your life? It'll be a moment to remember forever.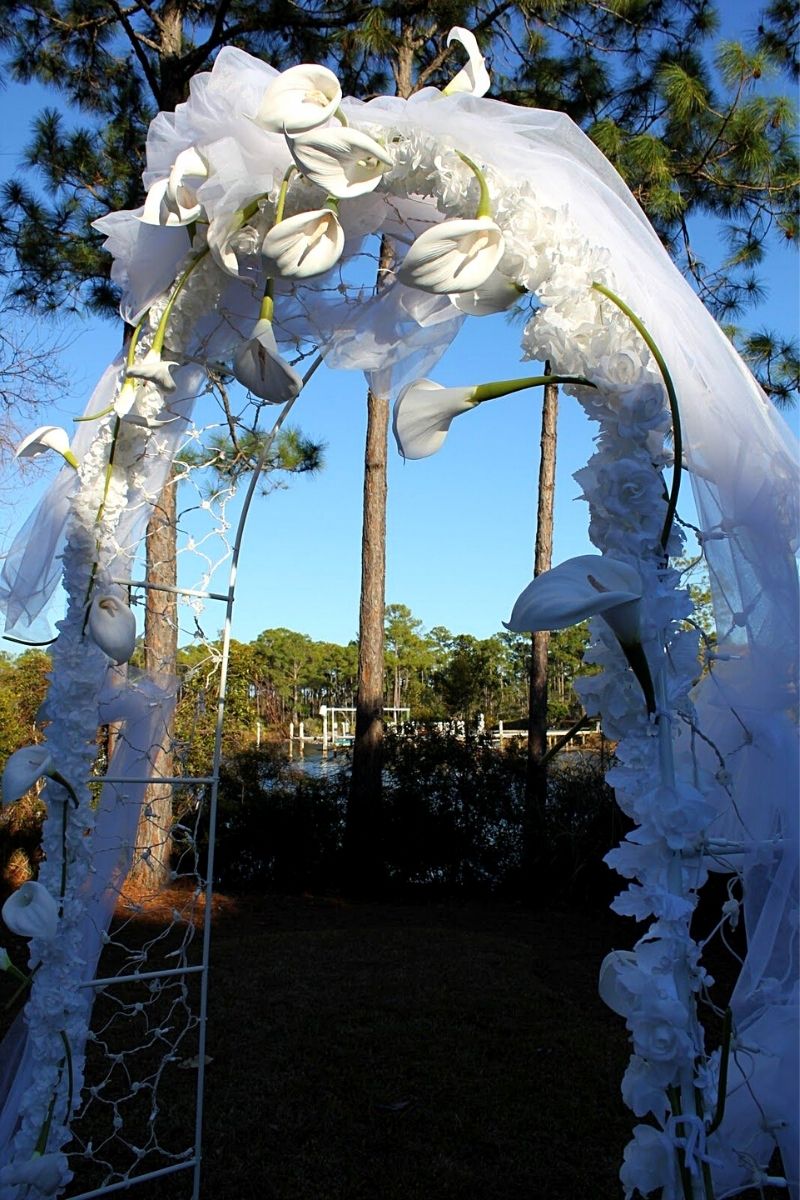 Learn More About Simply Calla
Simply Calla is an initiative that not only allows the growers to show their amazing products, it also allows them to demonstrate to florists, garden centers, and other retailers how to best use them, in this case for this year's weddings. It is a source of inspiration for the creation of interesting combinations of callas along with other beautiful flowers and plants. Going the extra mile and showing the calla to all of those who are thinking about spectacular wedding designs and how they're the best option for an elegant and sophisticated wedding.