This magnificent architectural work, constructed in 2020 is still dominating the Asian regions and their love for biophilic buildings filled with live-giving plants and trees. These trees bursting into Ha Long Villa by Vo Trong Nghia Architects explores the relationship between nature and architecture.
Real Trees Grow Through the Walls of Ha Long Villa by Vo Trong Nghia Architects
The whole purpose of the amazing architectural building including trees bursting from different angles was to give residents the opportunity of getting closer to nature, and this project nailed it. Vo Trong Nghia Architects has built a house on Vietnam's scenic Ha Long Bay with actual humongous trees growing through its concrete walls.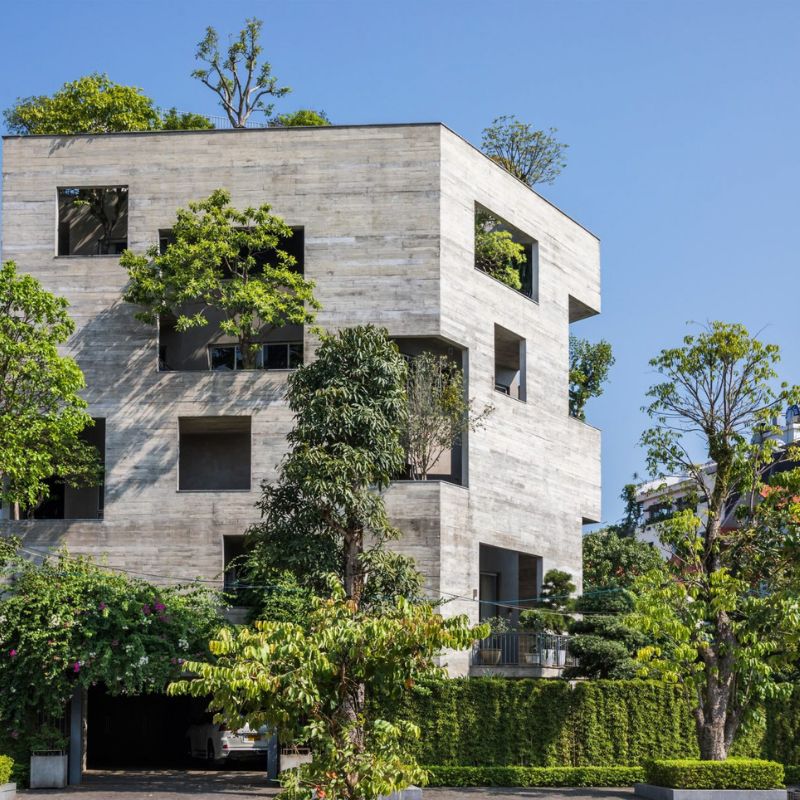 What Characterizes Ha Long Villa?
To start off this amazing architectural dream building, there are big rectangular openings dotting the concrete facade of Ha Long Villa by Vo Trong Nghia Architects, and each one contains a tree.
But hold on, not only do trees crash into the center of the building, but the lucky residents have a permanent view of a tree garden basically. How cool is that? Trees, trees, trees, everywhere!
A Building With Lots of Trees That Is Also Sustainable
The most harmonious blend ever exists in this Ha Long Villa. The uniquely green design they have created was also thought to be a sustainable space where residents could make a generous daily input towards making the world a better one.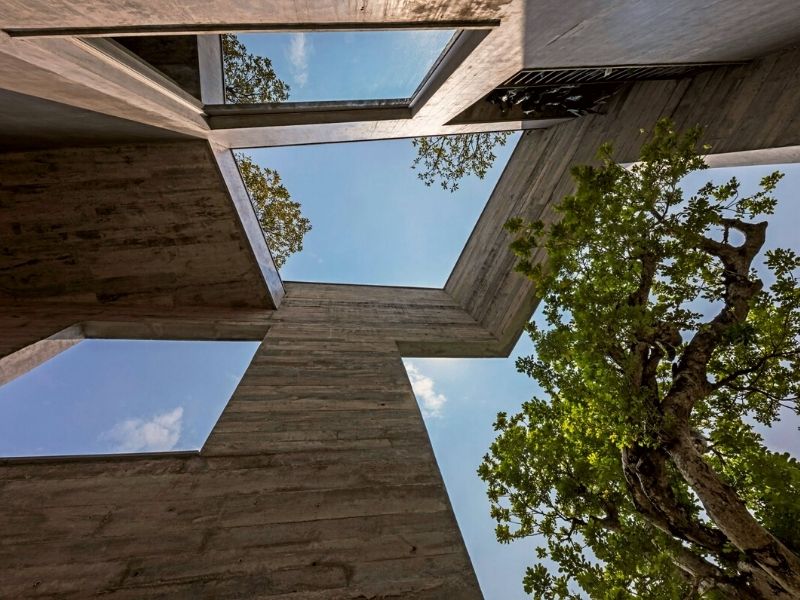 The surrounding environment seeks to become part of its landscape, with the main concept being to create a space where people can live in a forest.
Add Ha Long Bay to Your Travel Bucketlist
Did you know the sustainable building is one of many new innovative homes that have been built on Ha Long Bay, one of eight UNESCO World Heritage sites in the country? If you truly want to experience the fusion between nature and architecture, visiting Ha Long Villa should be part of your traveling wishlist.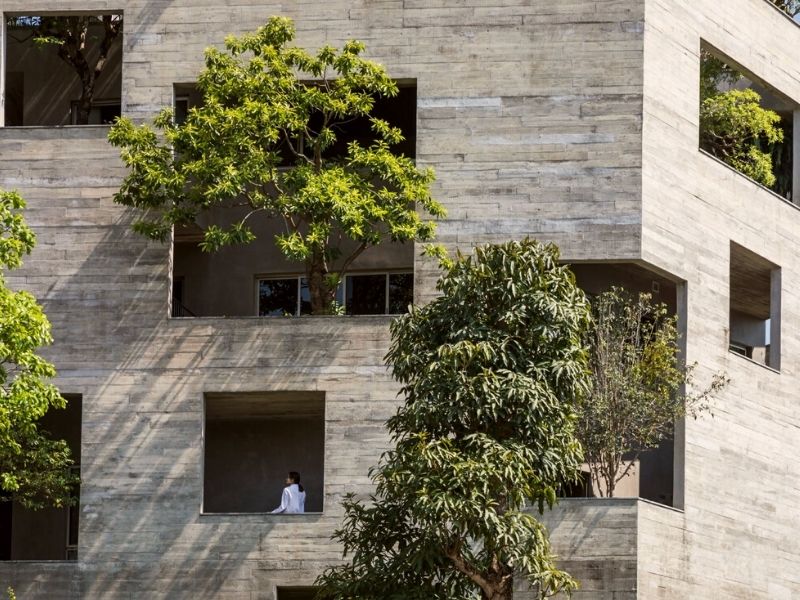 An Impactful Project Both on Nature and Life
Vo Trong Nghia Architects hopes this house, which is part building and part landscape, can serve as a reminder of the importance of maintaining a balance between the two.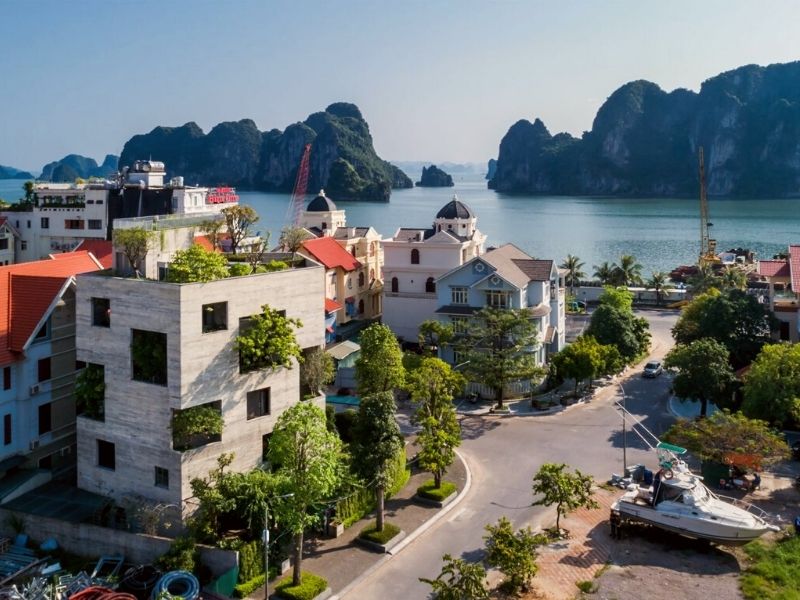 All photos by Vo Trong Nghia Architects.