If you have never heard of the term waterless flowers, then you are in for a treat. One of Britain's leading florists Joseph Massie gives us a list of 10 flowers you can use easily in your installations without water for 12 hours or more. He launched a YouTube video sharing his tips and tricks for floral design out of the water, featuring a selection of Marginpar's portfolio.
Here Are the Top Ten Waterless Flowers
Now, 'waterless flowers' is essentially a term that is used within the floral design, whenever a floral material will last spectacularly well out of water. Therefore, it enables florists to use that floral material in an installation, like an archway, or a wall installation. Any form of installation really, for a duration of time. And that floral material will hold up and look pretty. Now, of course, not every flower is suitable to use in a waterless capacity. But in this top 10 waterless flowers, Marginpar hopes it will make your life a little bit easier the next time that you attempt your own installation.
1. Scutellaria 'Tinkerbell' - A Flower You Can Use Without Water
Now first up we have Scutellaria, also known as skullcap. This is a relatively new floral material to the market, but my gosh does it last well. It is a really interesting mix between foliage and flower. Essentially we have this gorgeous vertical green stem coming up, topped with these super delicate lovely little skullcaps on the top of them, hence the nickname. Now the stems are super strong and incredibly turgid. And although this floral material has only been new on the market for a short while, it is such a game changer. It is such a great wonderful material to use. If you are struggling with something that has that kind of spiky exclusiveness and that gorgeous linear energy, and you are looking for something that will last really well, skullcap could be one to explore.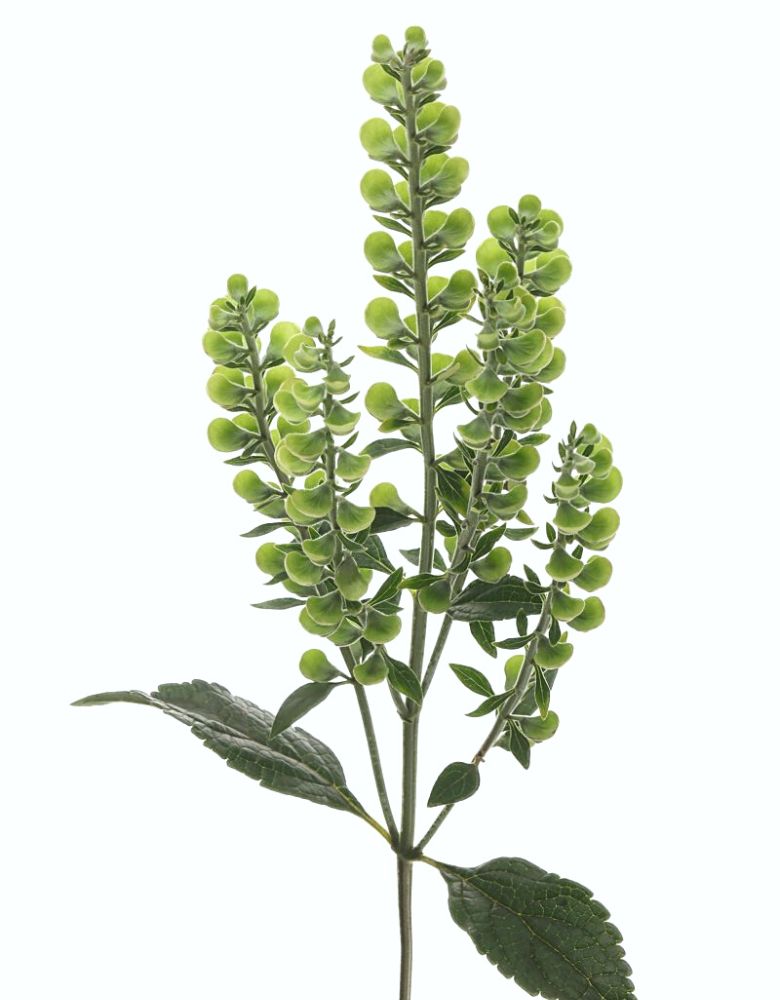 2. Agapanthus Gletsjer
Joseph Massie:
"Next up on our list we have Agapanthus, available in a gorgeous pure white and a dashing summer blue. Agapanthus is such a good summer laster. I am surprised I don't see it in more compositions. The stems are incredibly strong and incredibly sturdy. They don't have any leaves on them when they come. In addition to this, their heads will last so well out of the water, for a good 12 hours. I have used them several times for my installations, and I have found they are such good solid lasters. It may only come in these two colours, but this gorgeous white colour is a super good winner to be used for a lot of installation work. So why don't you try it out on your next installation, out of the water, I'm sure you will become a fan too!"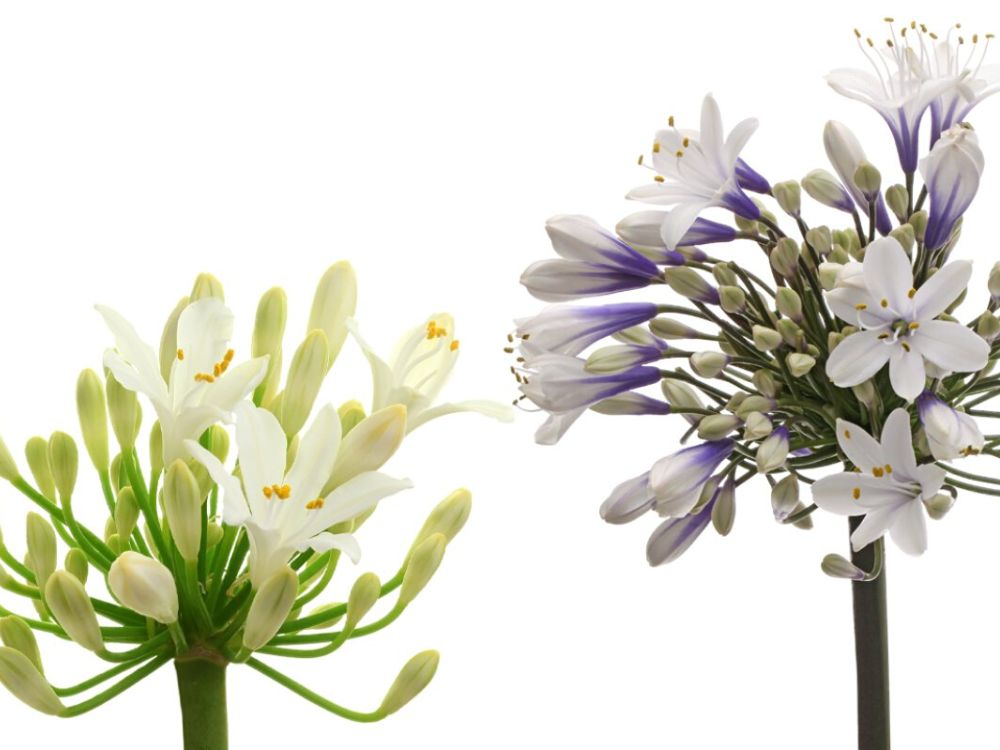 3. Clematis Amazing® Kibo
Joseph loves Clematis Amazing® Kibo, especially the texture is super fluffy and a gorgeous flower to use without a water source.
Joe:
"Number three on my list is a perfect one for texture lovers, here we have Clematis Amazing® Kibo. If you are a fan of the Clematis stamens then this gorgeous little friend is the one for you. Super textural, super fluffy and a gorgeous solid laster out of water. I have used it in several of my installations. A good 12 hours is what you get out of this and it will look pretty much exactly the same. Of course, the main thing that starts to go on this is the leaves. The seedheads will look fine for up to 12 hours or more. They start to dry out a little and change. The leaves do drop a little, so if you are planning something entirely waterless with this gorgeous little Clematis, then please do remove all the leaves for best results."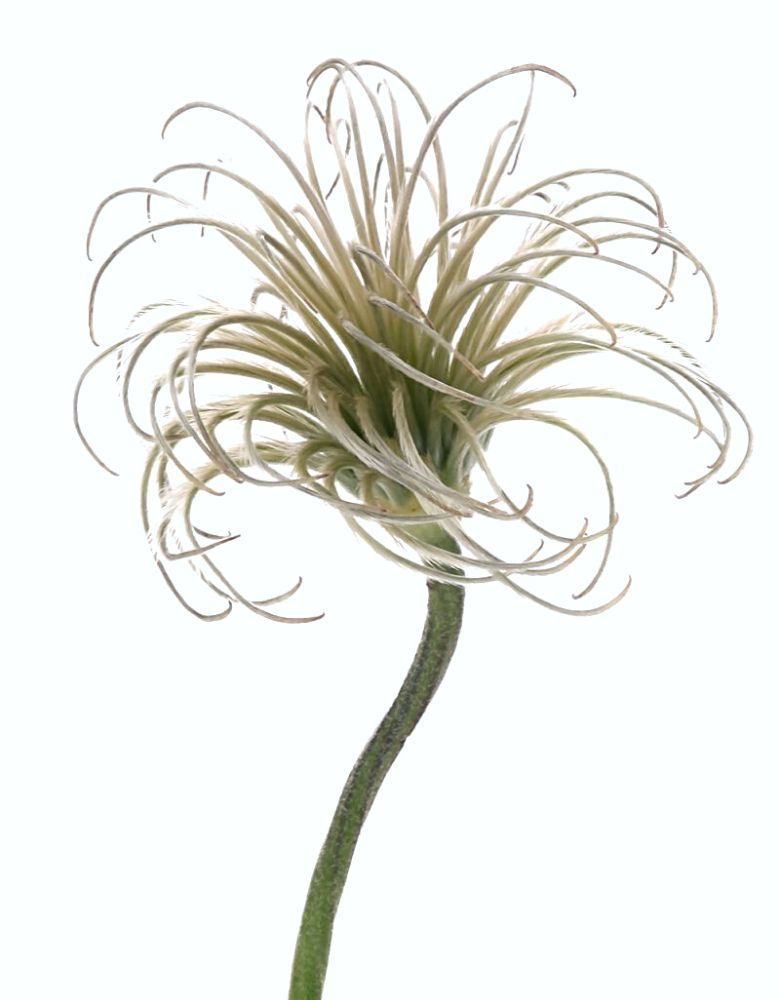 Note by Marginpar: after Kibo dries up completely, you are left with a big ball of fluff which is a different look, but a very much appreciated one by many florists. So don't throw them after these 12 hours, and see for yourself!
4. Limonium China White
Limonium will last incredibly well out of water. It dries beautifully as well. So if you are looking to use it as a dried flower in any of your dried flower compositions, then you will find that to be a total winner too. Joseph often airs towards using the white variety. And also the lemon as well, as they can kind of be mixed in with a ton of gorgeous creams and crème de la crème roses, and Catalina for the yellow, and all of these gorgeous tones kind of mix together very beautifully. Joseph Massie is a big fan of white. I often use them especially in the summer, when I am doing outdoor installations in the heat. Limonium is a fantastic filler flower. To help cover a mechanic and fill up a space, really affordably. And you know it is going to last very well. If the smell puts you off a little, just air it very well beforehand. Make sure it is fresh and in the fresh air before you use it and you will have no issues at all.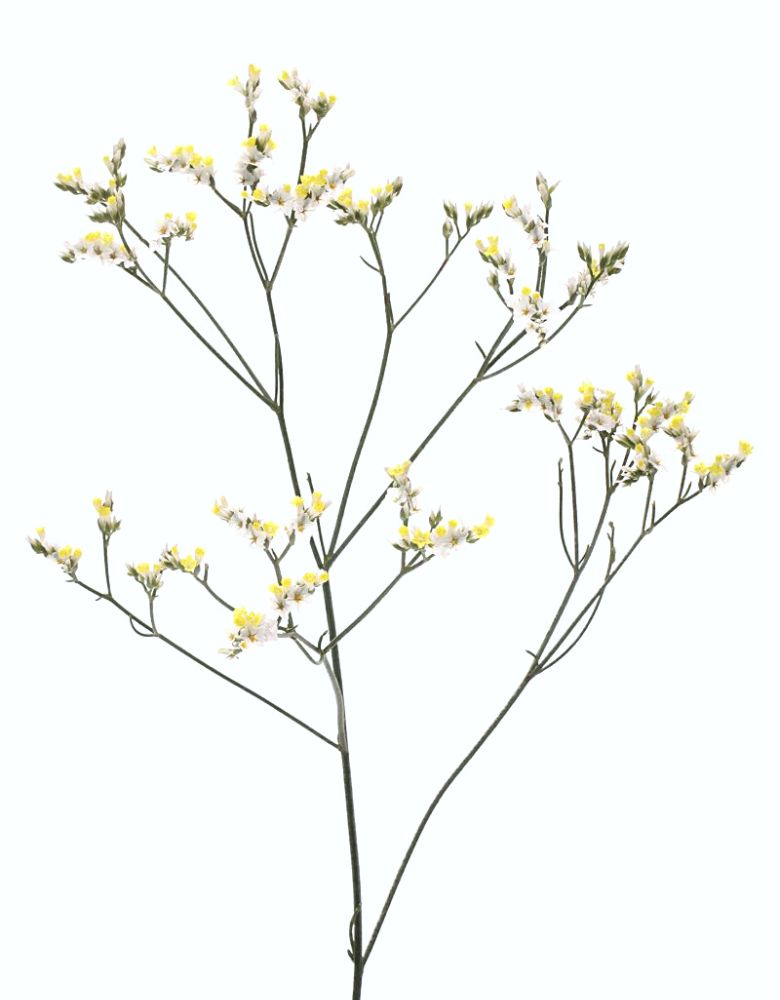 Joseph:
"Number four is all about Limonium. Limonium is a love/hate flower amongst flower lovers. I find some people absolutely love it and some people do not like it at all. But if you can find yourself to leave the pragmatism, you will find that Limonium can be a wonderful little helper in a variety of situations. Here we have our gorgeous Limonium China White. We have them in deep purple, lilac, pink, white, and all of these gorgeous rainbow facets, giving us diversity when we are planning out installations."
5. Solidago Carzan Glory
Next up we have Solidaster or Solidago. If you are not a fan, stay with Joseph while he tells you why you should be. There aren't a huge amount of materials in yellow that are particularly long-lasting. Limonium of course is the exception that is mentioned before in this article. Solidago will do you a solid if you are looking for something in this color palette, that will last incredibly well. Also, the texture is really quite charming and when it is used on mass, as one material, in a contemporary form or a contemporary manner, it can look rather delicious. Sometimes we have to kind of realign the way we think about different flowers. Just because Solidago was used in supermarket bunches for so long, it still has a charm of its own.
Joseph Massie explains further:
"And when you add this to the fact that it is an incredibly lasting material out of the water, you will find that it will soon reveal its charms to you. Solidago lasts well for a good 8-10 hours out of water. Then it will start to look a little crispy and a little dry. But it is perfect to use for many a party."
Joseph:
"Go to the website of Marginpar to check out my complete top 10 for waterless floral materials. I hope it has been helpful, I hope it has been useful. And the next time you are creating your own floral installation, I hope you will consider using some of these waterless blooms, out of the water of course, to make your life easier and make your installation more fabulous and make it last for the full duration of the event, without any hassle, and without any anxiety either."