Who doesn't love flat moss? It's one of the most interesting and unique plants on our planet and is readily found in a variety of areas from gardens and woodland to mountain ranges and caves. It makes a fantastic addition to a terrarium as an air purifier and creates interest in both indoor and outdoor garden projects. It's sold as fresh and preserved.
Fresh Flat Moss
Flat moss or Plagiothecium, is a type of moss that mostly comes from Denmark and Poland. As its name suggests, flat moss is quite flat: it is approx. 1 to 2 centimeters thick. It is also called wavy-leaved cotton moss. The moss is collected manually from the forest and placed in boxes on a pallet. See in this video how this is done by hand.
Flat Moss that Is Harvested in a Sustainable Way
In the video above, you can see it is harvested in a very sustainable way. Carefully, by hand, some parts of the ground are harvested, and some parts are left alone. This enables the moss to grow back in no time. Besides Styrofoam trays, more and more moss is being sold in recyclable bags. With the same volume.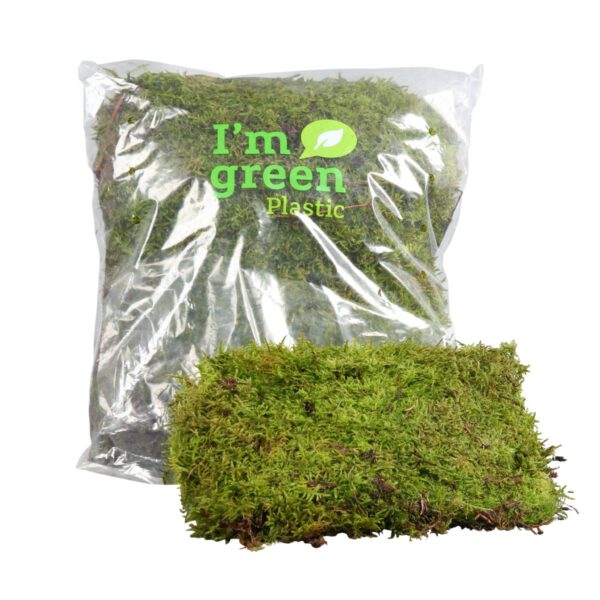 As a successor to the recyclable bag, there is now also the recyclable bio bag: I'm Green™ Polyethylene Plastic. This is a plastic that is produced from sugar cane, a renewable raw material, while the traditional polyethylene uses fossil sourced raw materials such as oil and natural gas. For this reason, I'm green™ Polyethylene captures and fixes CO2 from the atmosphere during its production, helping to reduce greenhouse gases emission. When buying fresh Flat Moss, make sure to look for the most sustainable way!
Many Things To Do With Flat Moss
Moss is a beautiful element in garden design, living art, and indoor gardens. Moss is also a key ingredient in arrangements such as kokedama, terrariums, fairy gardens, and natural centerpieces. Also, moss walls are very trending nowadays. Once you know where to find flat moss, you'll certainly want to use it in your own decor!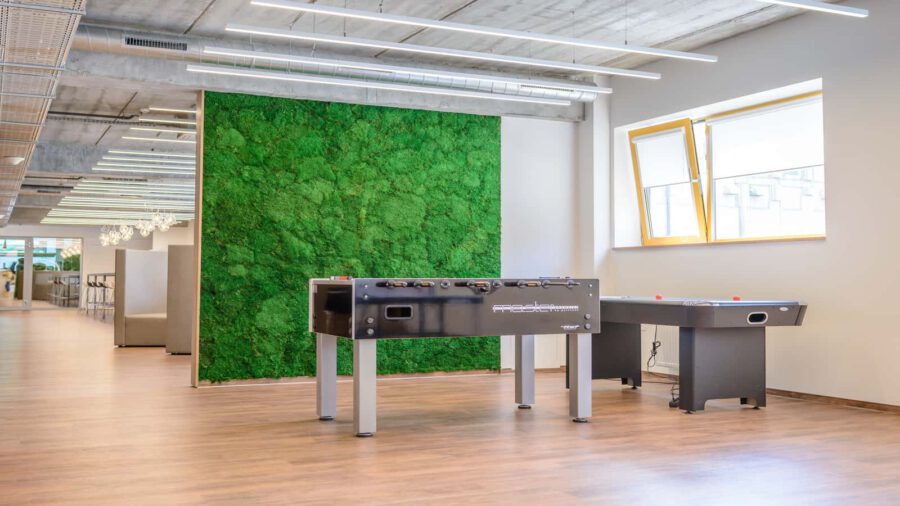 Finding Moss
Fortunately, it's usually easy to find moss growing naturally in most climates. If not, you can also buy real, live moss at Adomex. Either way, take steps to ensure that the flat moss you're using is harvested sustainably like in the video above.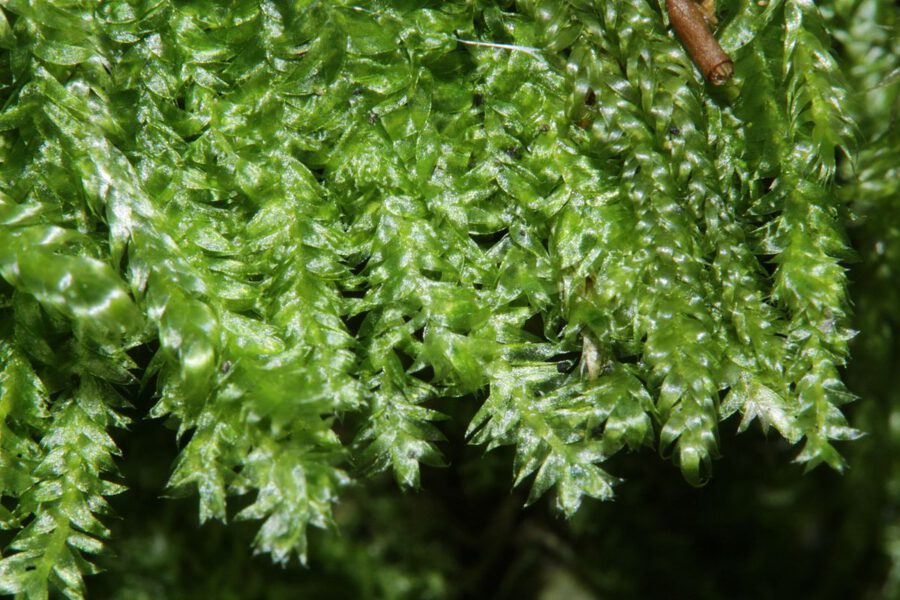 Moss Care
Moss needs to be kept out of direct sunlight, in a nice damp area, and away from strong winds, draughts or radiators. This is what makes it so great for terrarium building – it loves the humidity. It can be left outside all year if you are using it in your garden but needs to be protected from full sun, hard frost, and snow. Inside moss walls are mostly made out of preserved moss. Preserved moss is not to be confused with dried moss, which is dehydrated. Dried moss is crispy, will quickly turn brown, and eventually disintegrate. Most use preserved moss for its durability, insane decorative powers, and ability to retain color and texture without maintenance.
Since the Flat Moss grows evenly and flat, in wall decorations, people often use it as a backdrop for other mosses. It is also great for detailing and wrapping words and phrases. This is the perfect option for your space when it needs greening up!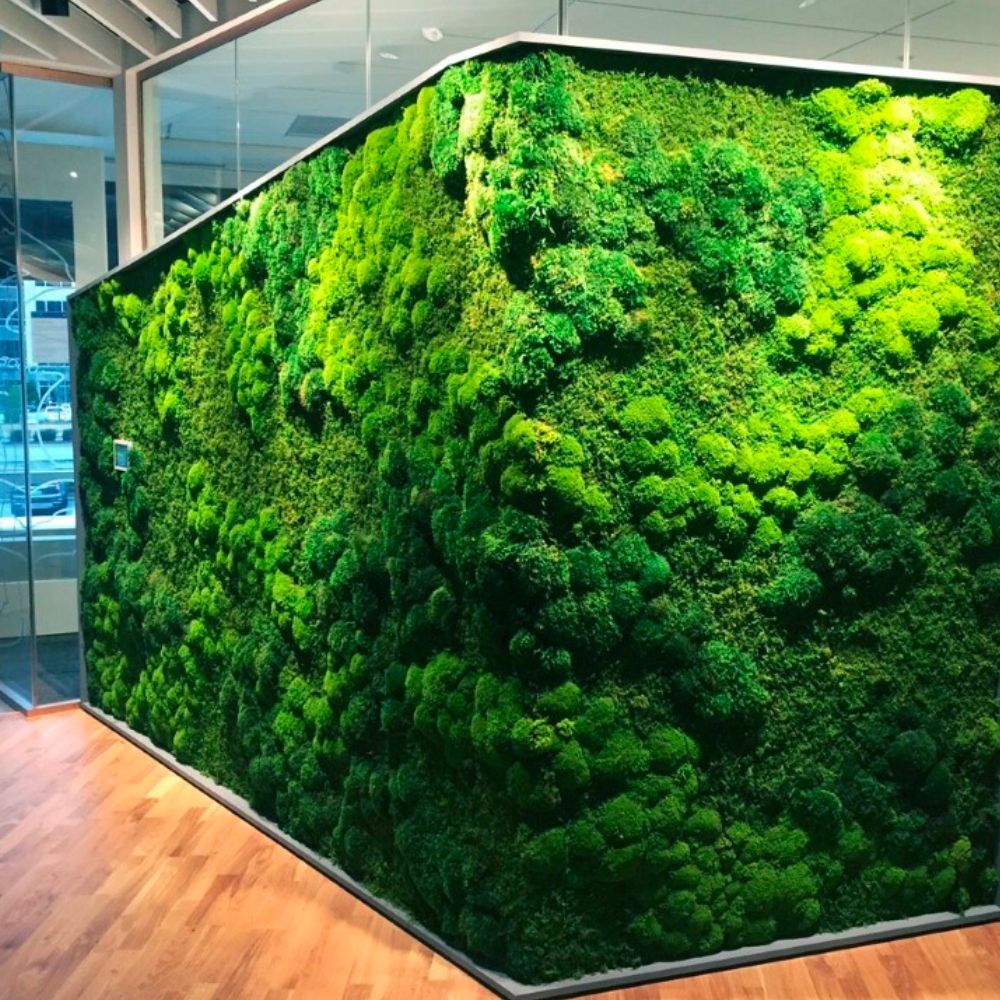 Where To Find Flat Moss Growing In Nature
In general, look for shady, moist areas where moss may grow. Check valleys with water features that tend to have moist, shady environments. Moss can grow on the ground, on fallen logs, on rocks, and even on living trees. The shady side of larger rocks can be particularly mossy. Be sure it is allowed to pick, and you don't empty out whole areas, and leave spots unattended, like in the video above.