Floral embroidery is an age-old craft, admired for its artistry and simplicity. In contrast to the grandiose narratives often associated with artistic creations, Bianca Hodselle Sànnolo's approach to this delicate art form is a refreshing, understated, and elegant form of art using flowers. Discover the world of floral embroidery and look closely at Sànnolo's unpretentious work.
The Craft of Floral Embroidery
Floral embroidery is a gentle art, requiring precision and a keen eye for detail. Bianca Hodselle's work reflects a humble admiration for the natural world, focusing on the beauty of flowers without any elaborate embellishments.
Sànnolo's reputation is built on her attention to detail in floral embroidery and how she can design practically anything any client of hers desires. Whether it's colorful pansies, anthuriums, or even violets embroidered on clothes and even small personalized floral patches for personal use, Bianca is capable of embroidering about anything flora.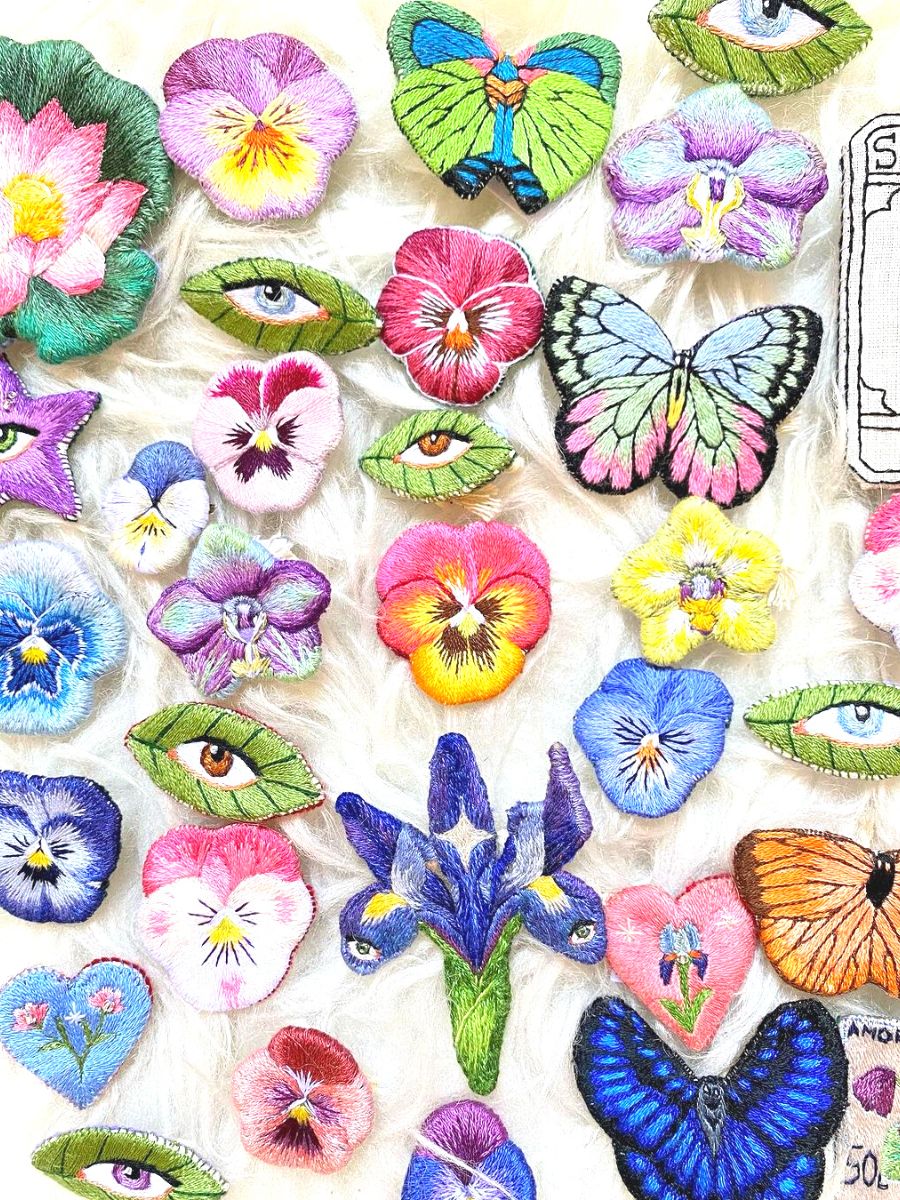 Her creative process is both straightforward and complex at the same time. Embroidering, like any other type of art, takes time. She begins by selecting high-quality fabrics as the foundation for her artwork. With care and precision, she hand-draws her chosen floral design onto the fabric, and the magic starts. Her approach is marked by a deep respect for the subtleties of nature. For Bianca, flowers are her everything, flowers are her inspiration, and embroidered flowers are a form of self-love.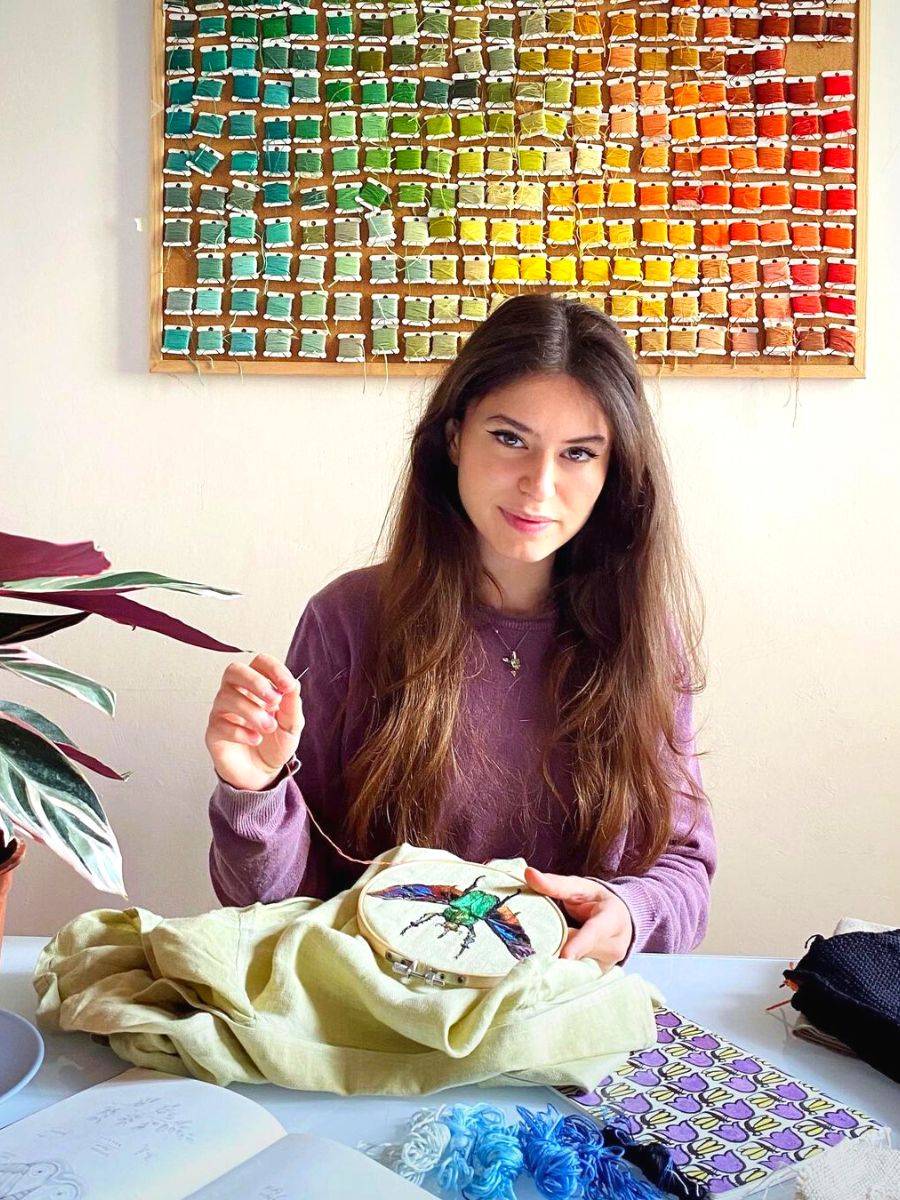 Choosing the Right Threads
The choice of thread is a critical step in Sànnolo's work. She selects threads that complement the chosen floral motif, using a restrained color palette that enhances the design's elegance. This conscious selection ensures that the embroidery does not overpower the beauty of the flowers.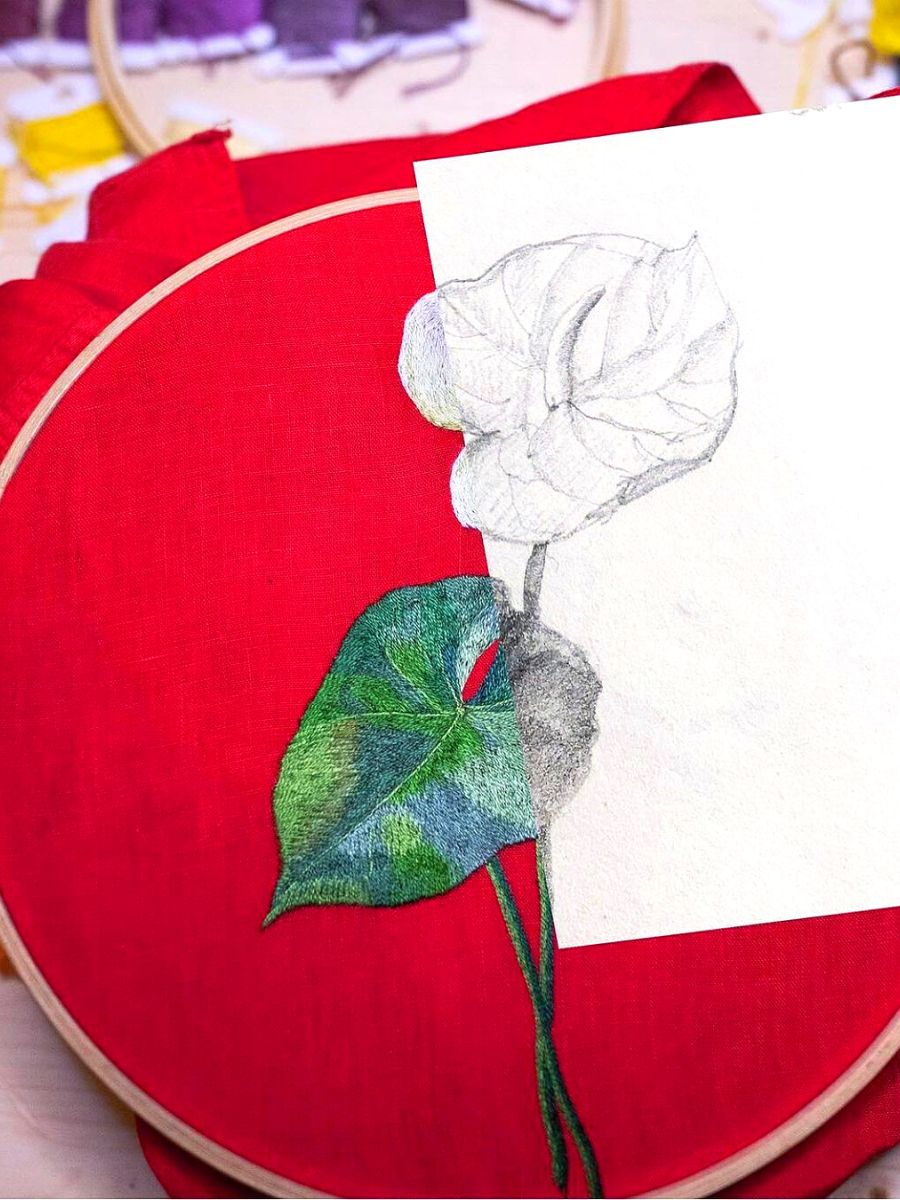 Consequently, the artistry in Sànnolo's embroidery lies in the choice of stitches and the way she incorporates them. Her stitches are executed to bring out the nuances of the petals, leaves, and stems. Each stitch is carefully placed, contributing to the lifelike representation of the chosen flowers.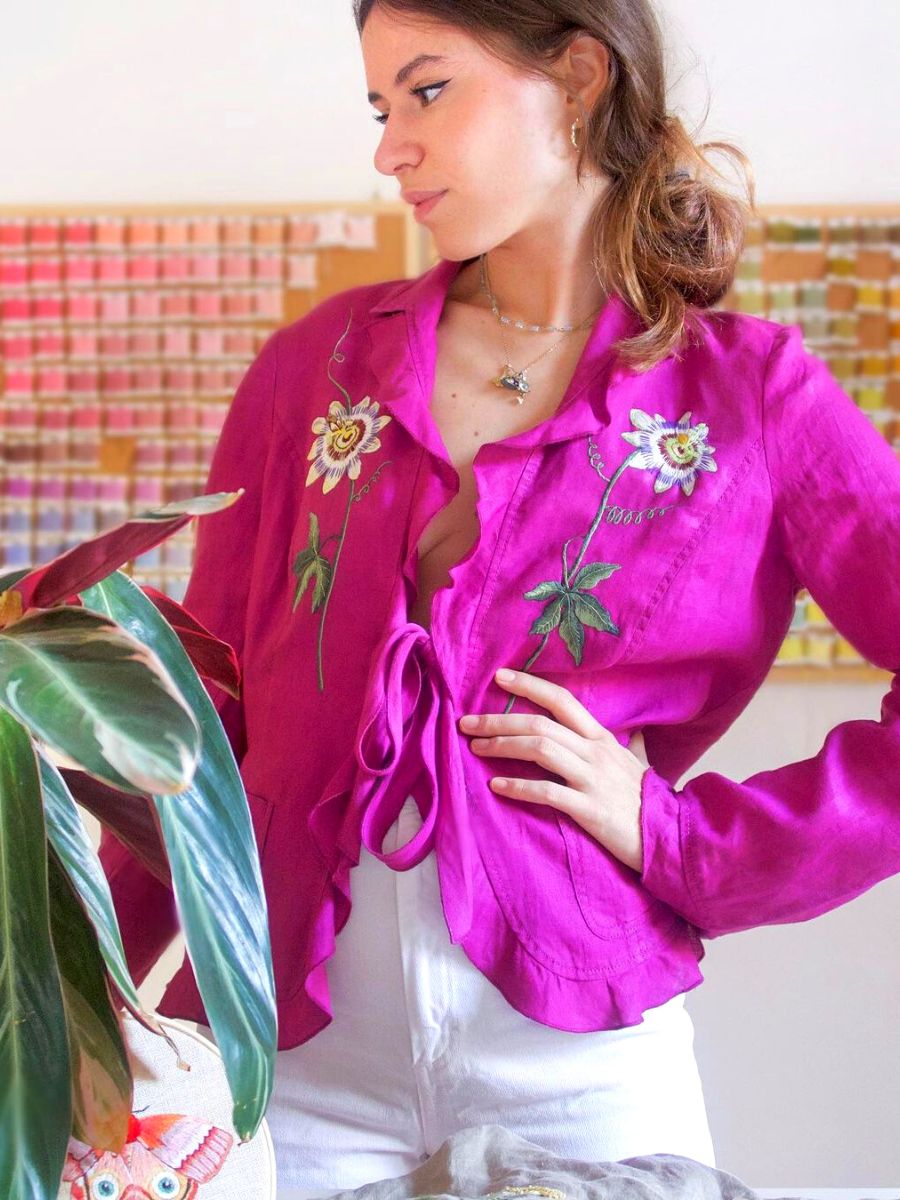 Sànnolo's compositions are designed to evoke a sense of quiet beauty. She avoids elaborate arrangements and focuses on the natural flow of flowers. Her art speaks to the viewer with a gentle and unassuming presence, mirroring the understated elegance of the botanical world.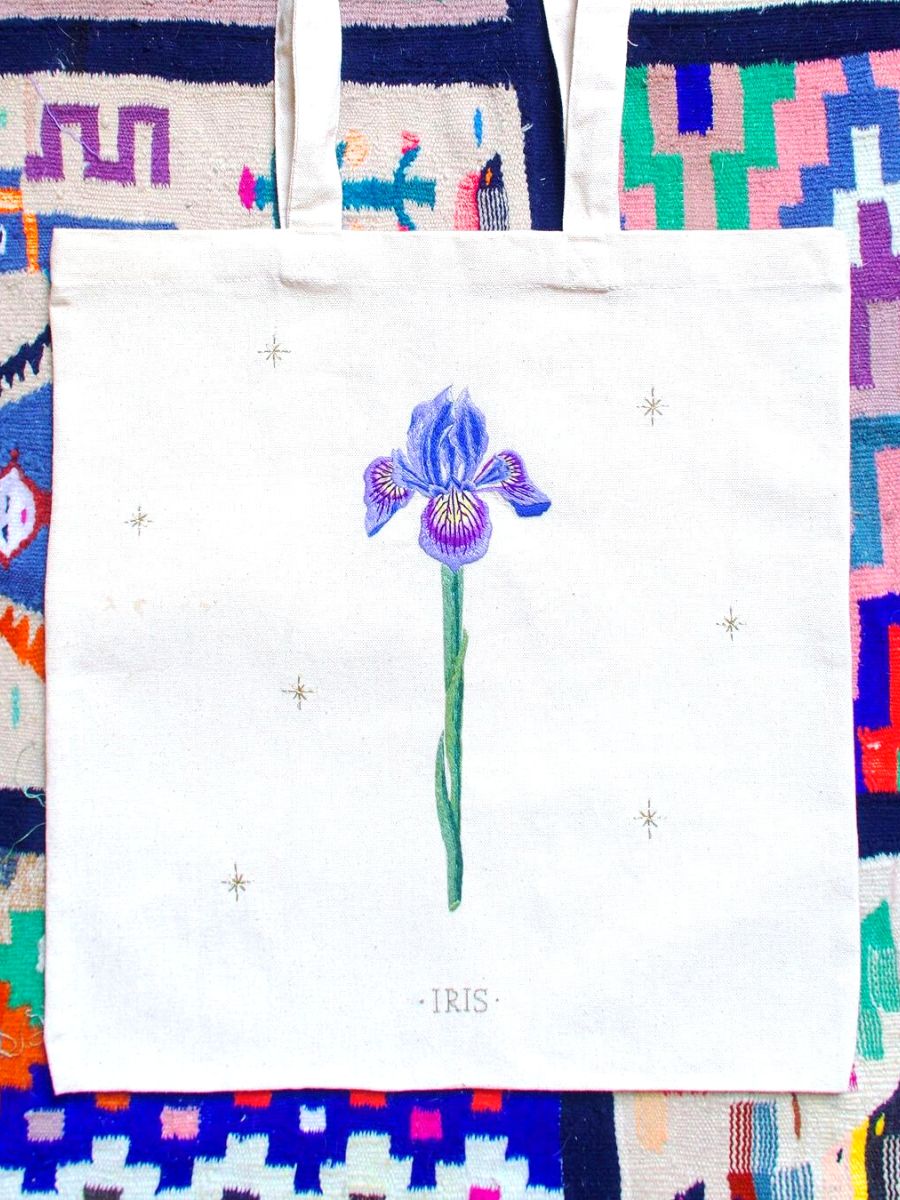 Embroidering Through The Inspiration of Flowers
Bianca Hodselle Sànnolo draws her inspo for creating floral embroideries from the world of nature itself. She finds her muse in the simple belle of flowers, plants, and other botanical elements. Her inspiration can often be traced back to serene moments spent in gardens, meadows, and the great outdoors. Observing the way light plays on petals, the interplay of colors, and the graceful curves of leaves inspires her to translate these elements into her embroidery.
Sànnolo's goal is not to overcomplicate or embellish the inherent beauty of flowers but to capture their essence in a way that feels genuine and true to the natural world. Her work is, therefore, a reflection of her deep respect and admiration for the subtle details that can be found in the flora that surrounds us.
Photos by @biancahodselle.