Zuluflora's leucospermums have achieved its ultimate purpose: making your life and spaces extra colorful while taking us on a tropical trip to explore the magic in its beautiful orange colors. If you're not in the tropics right now, no worries, these lovely charmers are here to give you the floral vibes you need while causing the greatest of impressions.
Zuluflora Leucospermum Is the Perfect Complement for a Bouquet
Zuluflora likes to describe the leucospermum flower as the flower that symbolizes the rugged beauty of Africa. This prepossessing cut flower, also known as "Nutans" can be compared to those of the African sunsets, reason why florists and floral designers all over the world have made this flower one of their new tropical favorites, and striking addition to any bouquet. Although the summer is ending, the tropical vibes Zuluflora's pincushions give in every bouquet is undeniable.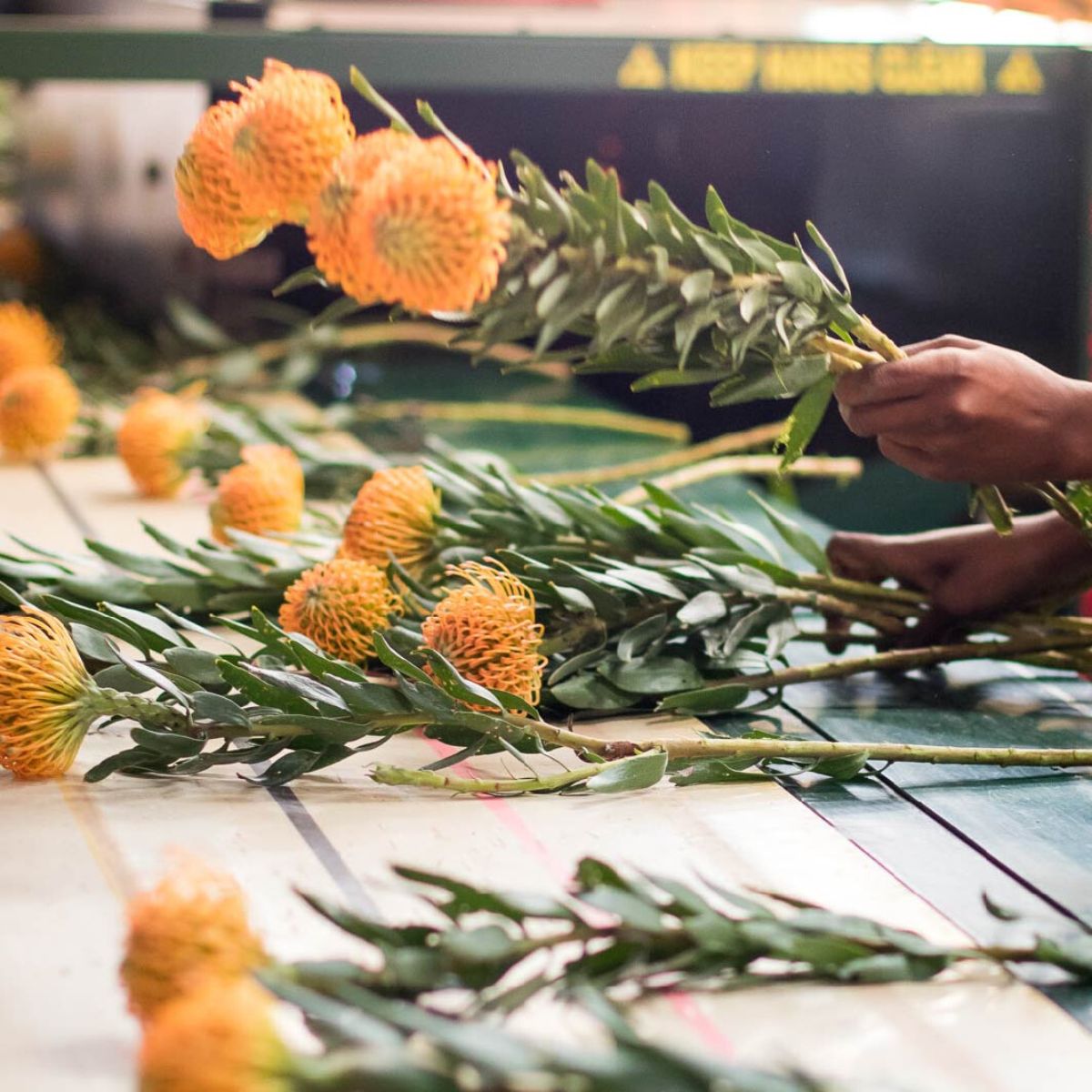 Better yet, the fiery orange, yellow and red colors in these pincushions make the perfect fit for both end of summer and the start of the fall season bouquets, mixing hints of orange, yellow, and light brown shades.
Three Reasons Why You Need Zuluflora's Leucospermum
These irresistibly hot-colored leucospermum will work a true charmer on you, and next thing you know, you'll want to add them to every single bouquet you create or gift to your loved ones. No wonder they have quickly become a top choice for florists to create and work with!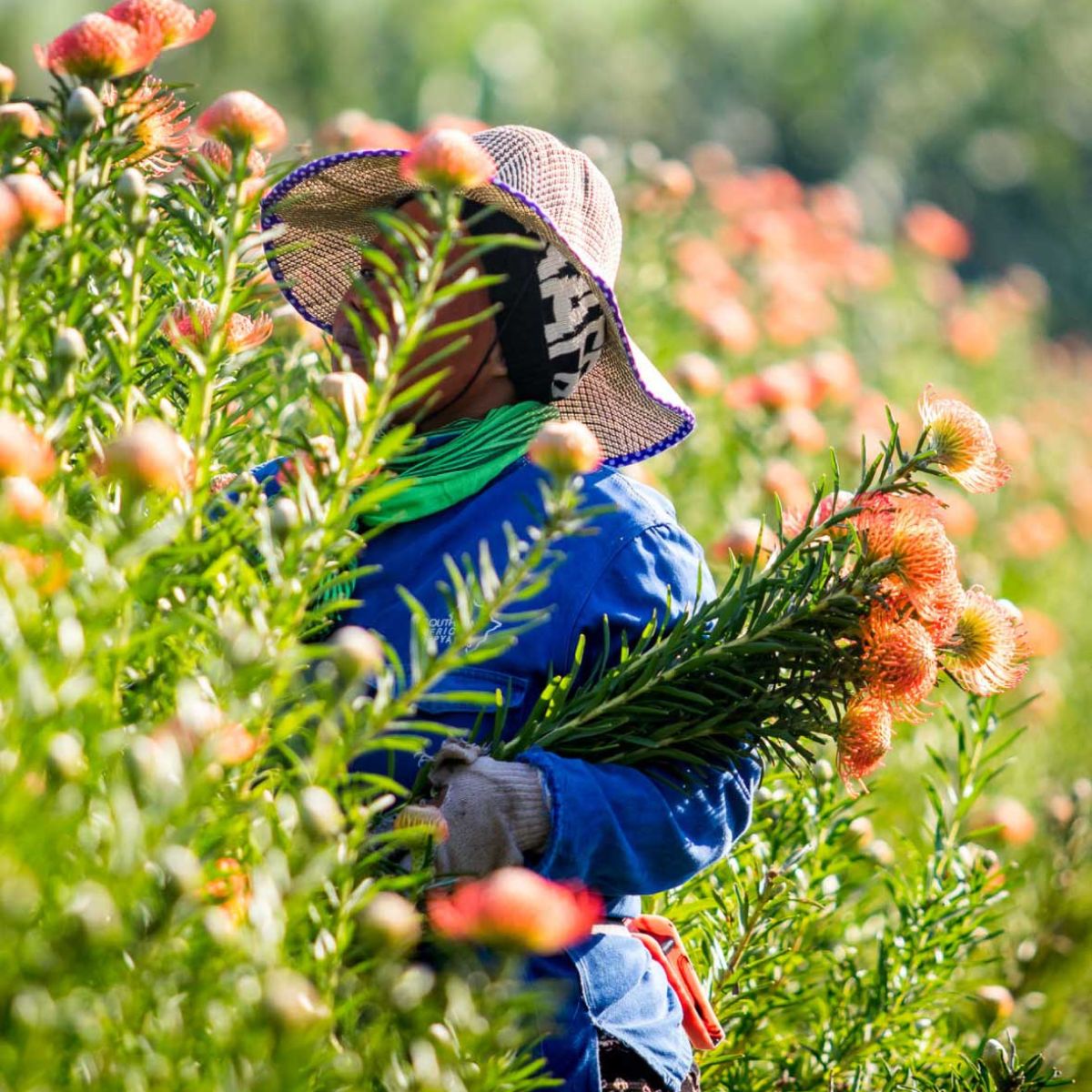 1. Beautifully "Pin-Shaped"
Yes, Zuluflora's leucospermum is also known as notans, or the 'pincushion' flower. Its famous and widely known unique, yet rare pin-shaped petals make this flower a focus for floral arrangements.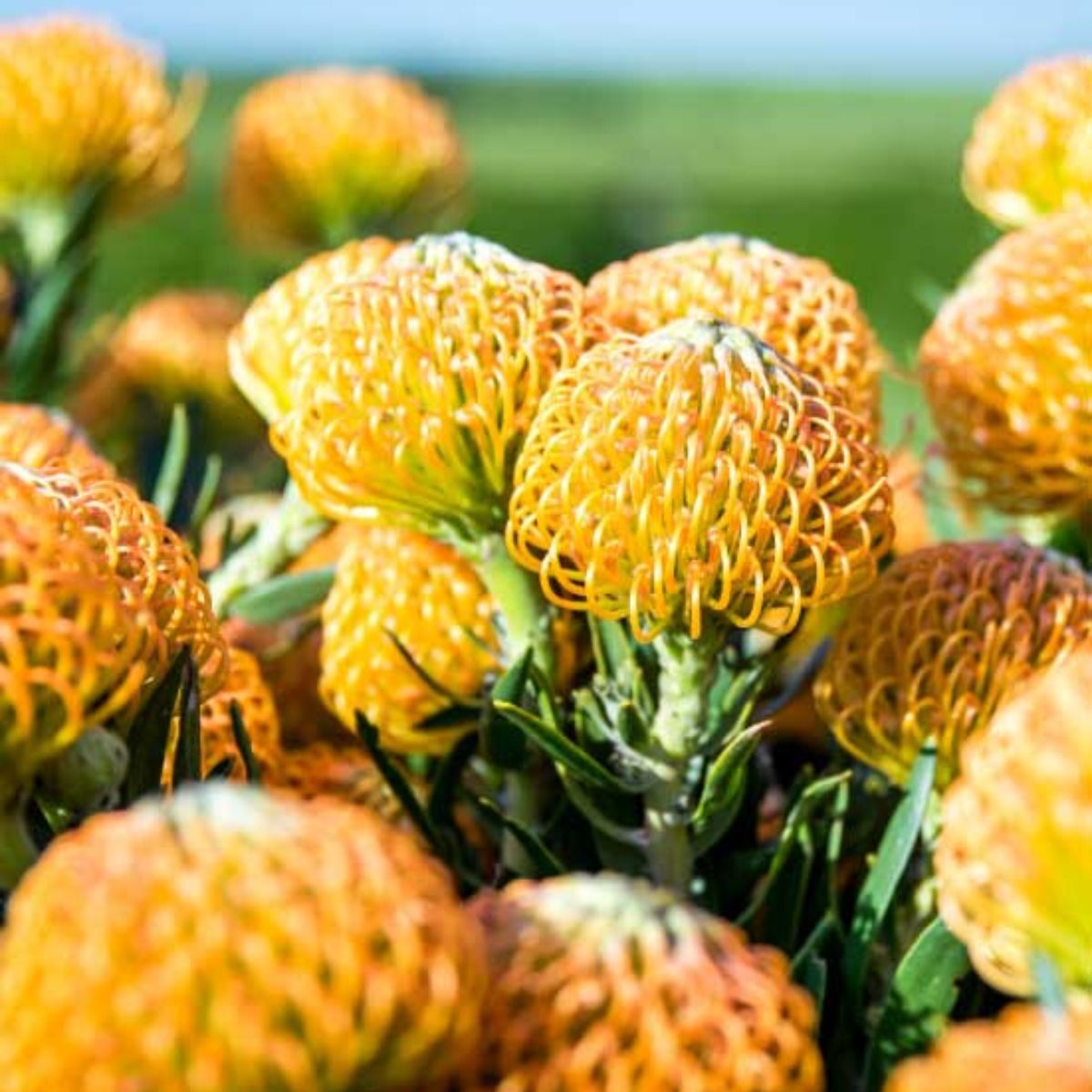 2. Color Availability
The best part when choosing flowers is the vast amount of colors you get to choose from, especially if they're bold, attention-drawing colors. The Zuluflora leucospermum is available in a range of bright tones of happy yellow, hot orange, and blazing red.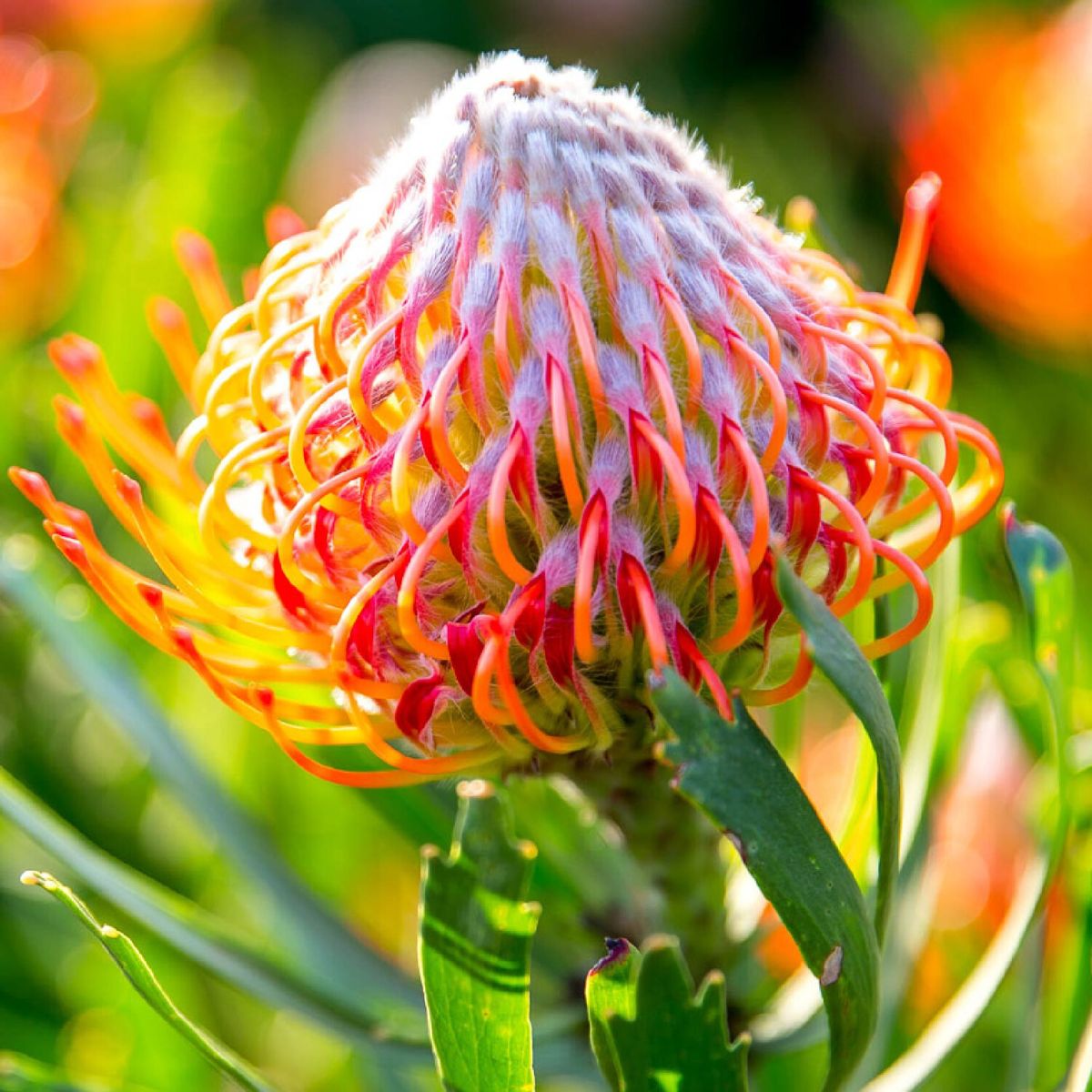 3. Floral Bouquet Magic
Due to their uplifting color and incredible texture, this flower will always make a statement plus will be an instant eye-catcher in any bouquet, because who doesn't love adding a bright orange color?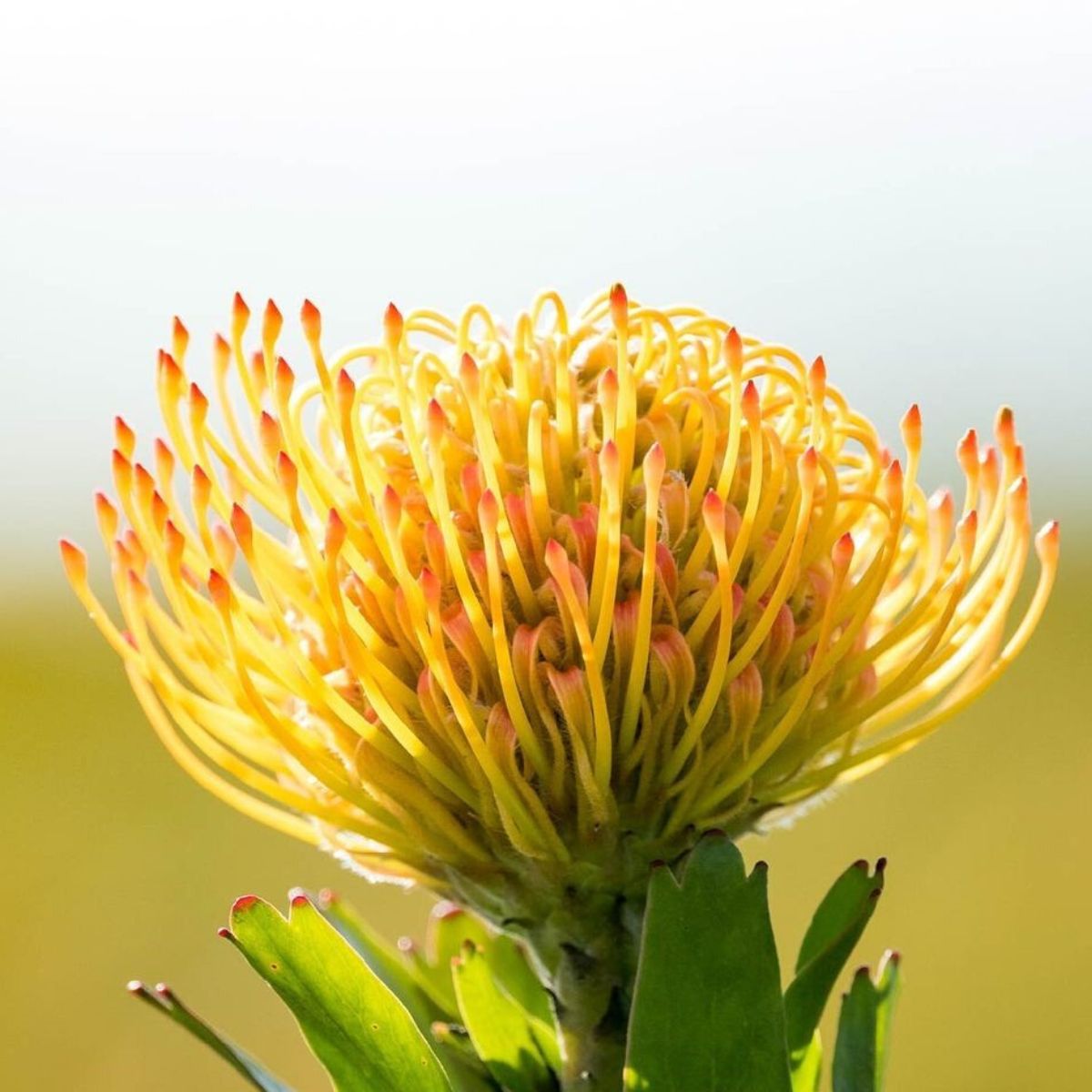 Nine Nutans Varieties To Choose From
Chase the sunset colors found in Zuluflora's leucospermum varieties and explore their beauty here!
1. Leucospermum Succession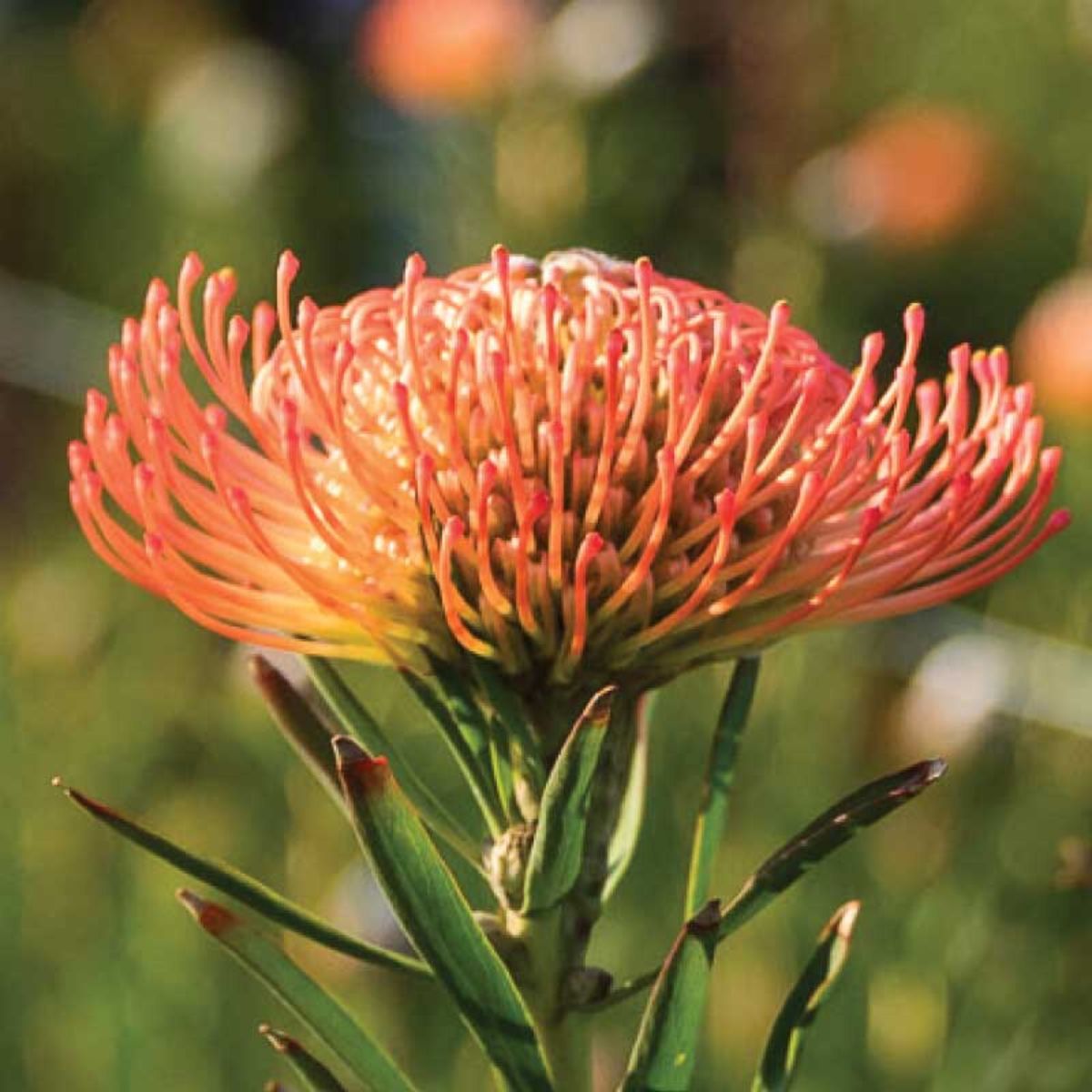 2. Leucospermum Ayoba® Red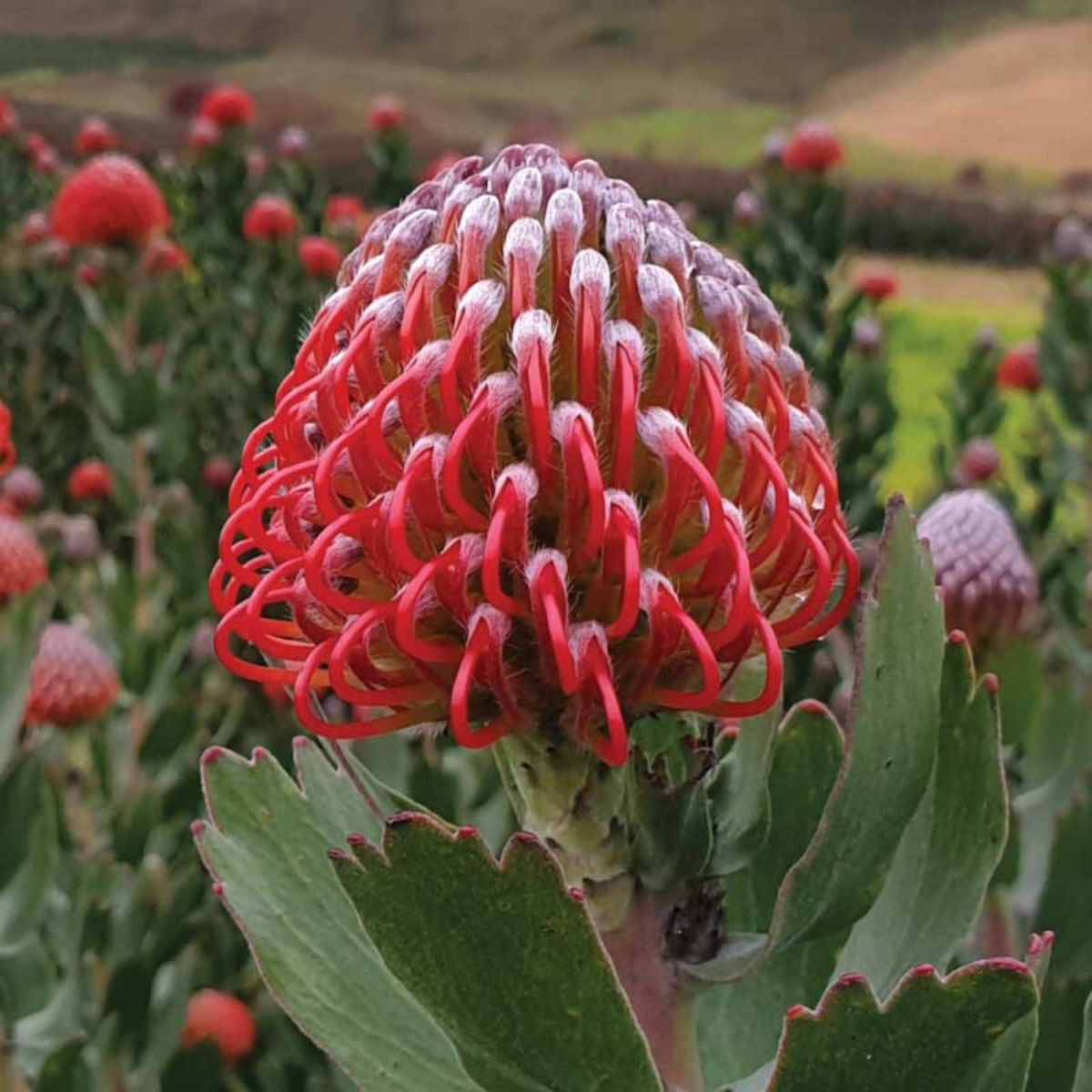 3. Leucospermum Ayoba® Peach
4. Leucospermum Tango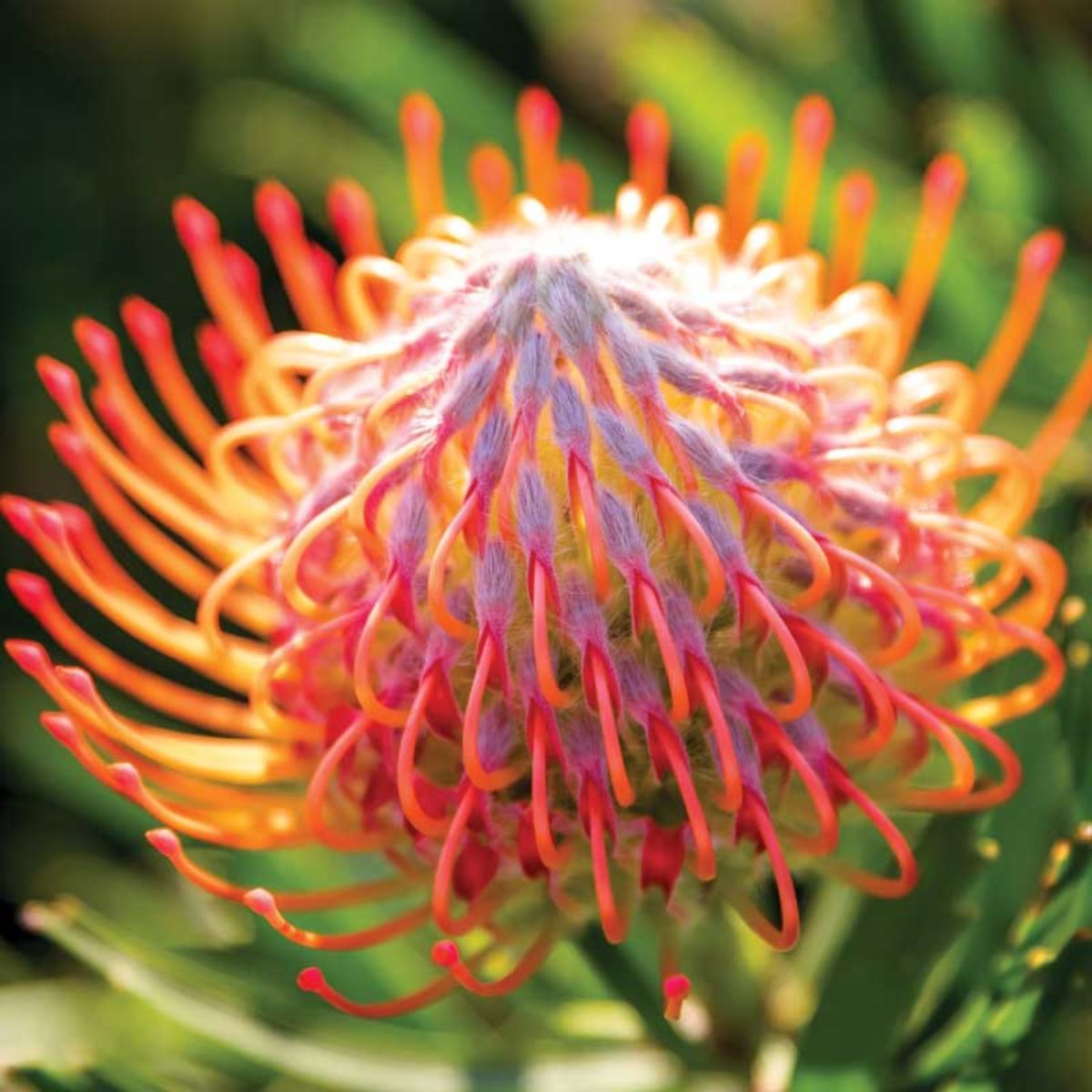 5. Leucospermum Ayoba® Sun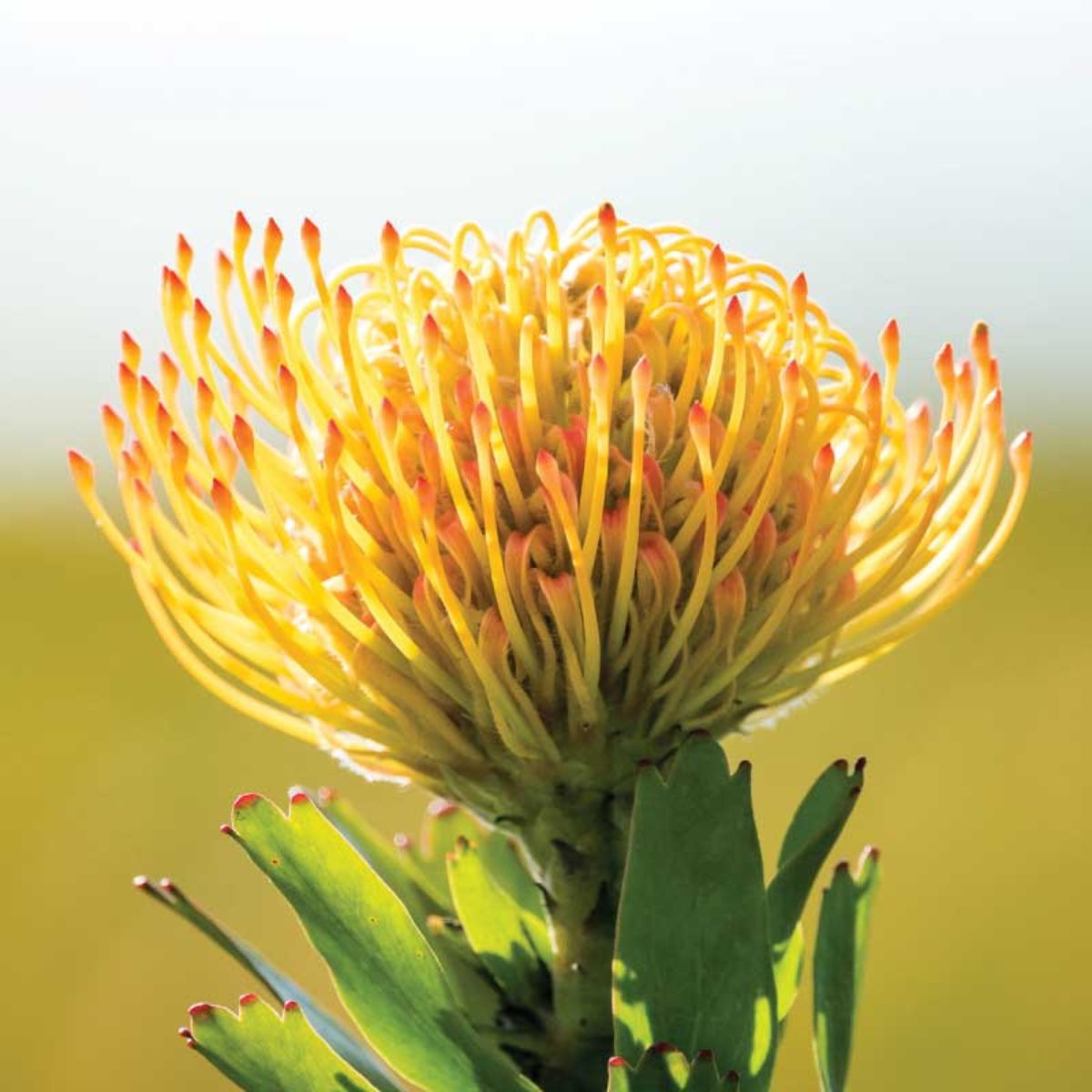 6. Leucospermum Soleil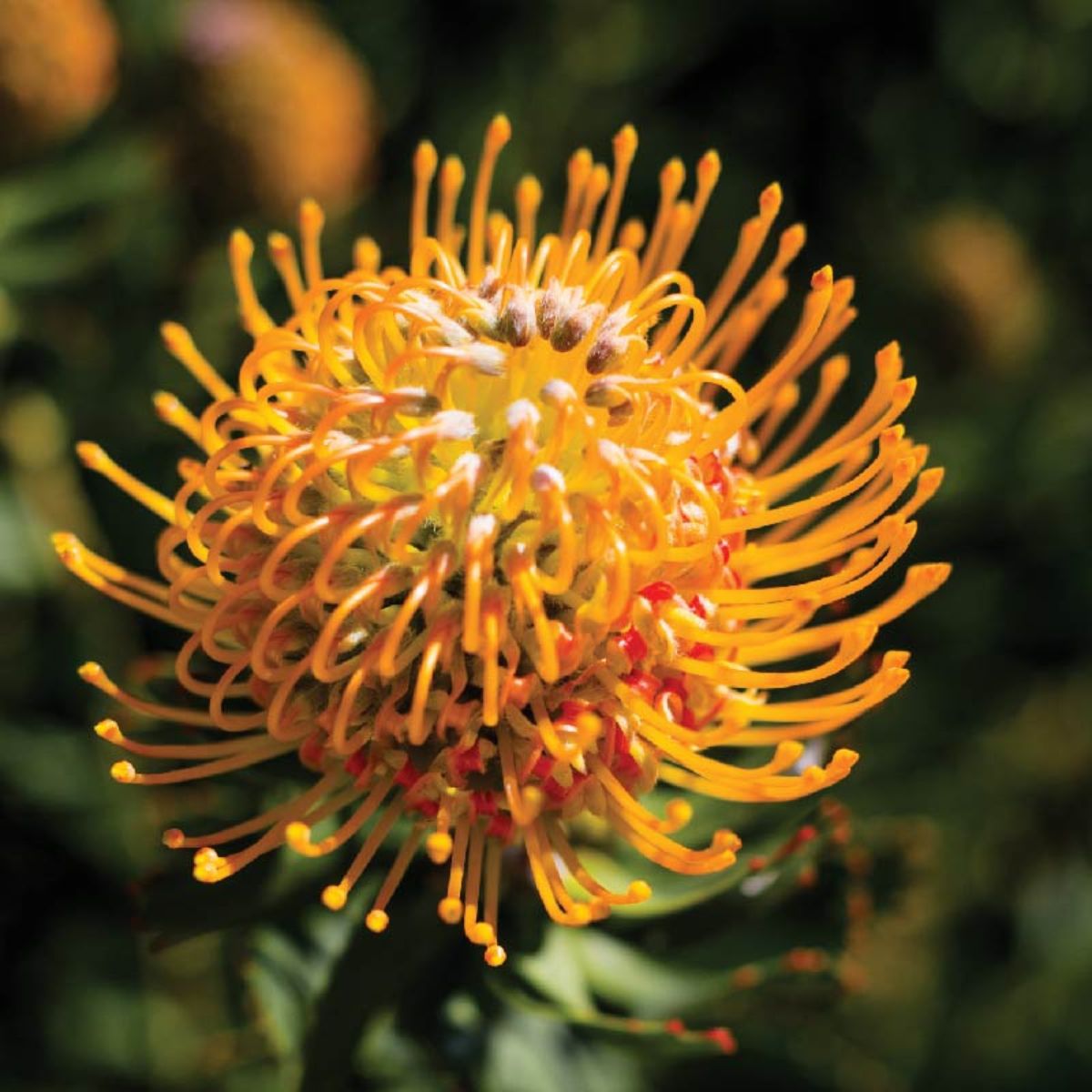 7. Leucospermum Gold Dust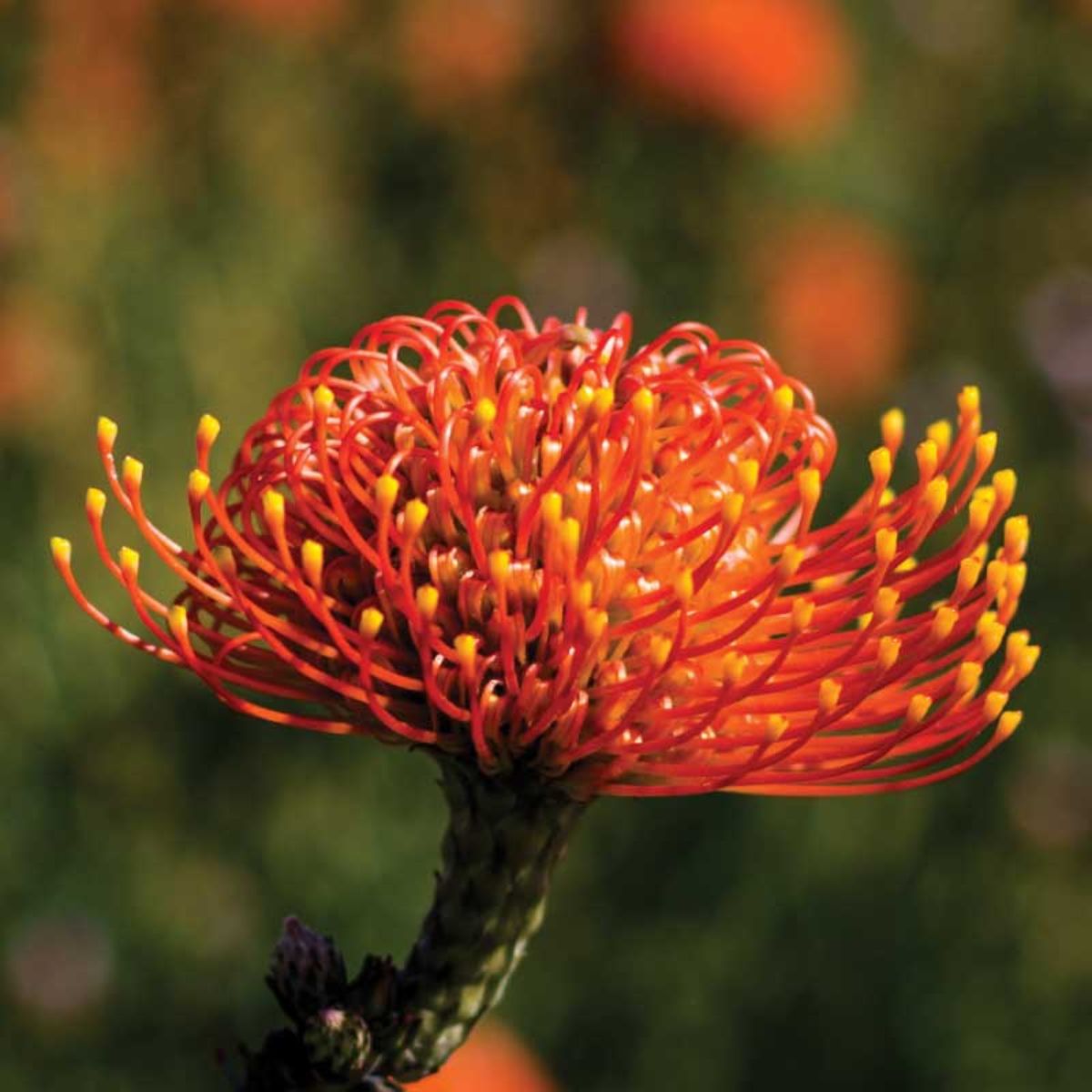 8. Leucospermum Goldie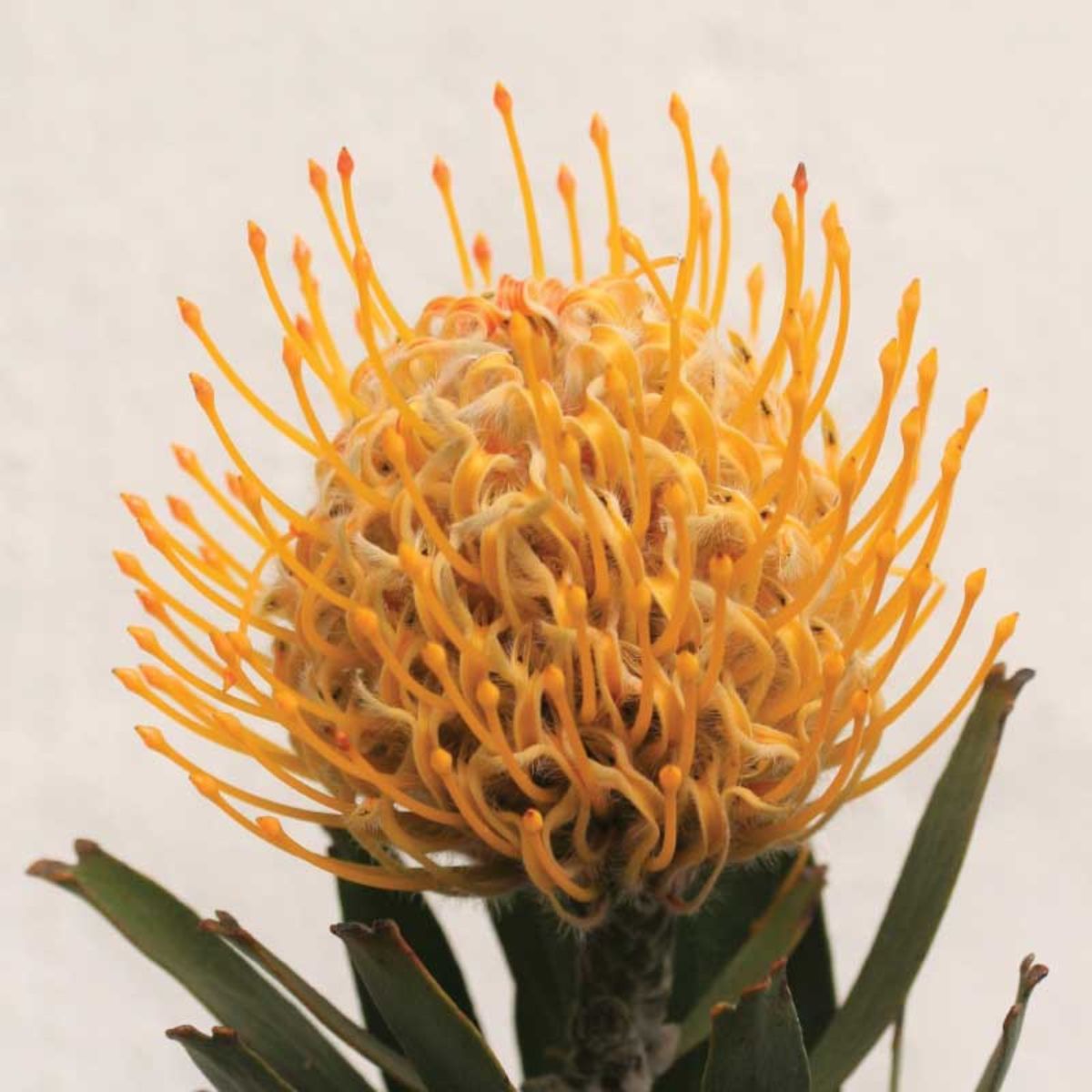 9. Leucospermum Jelena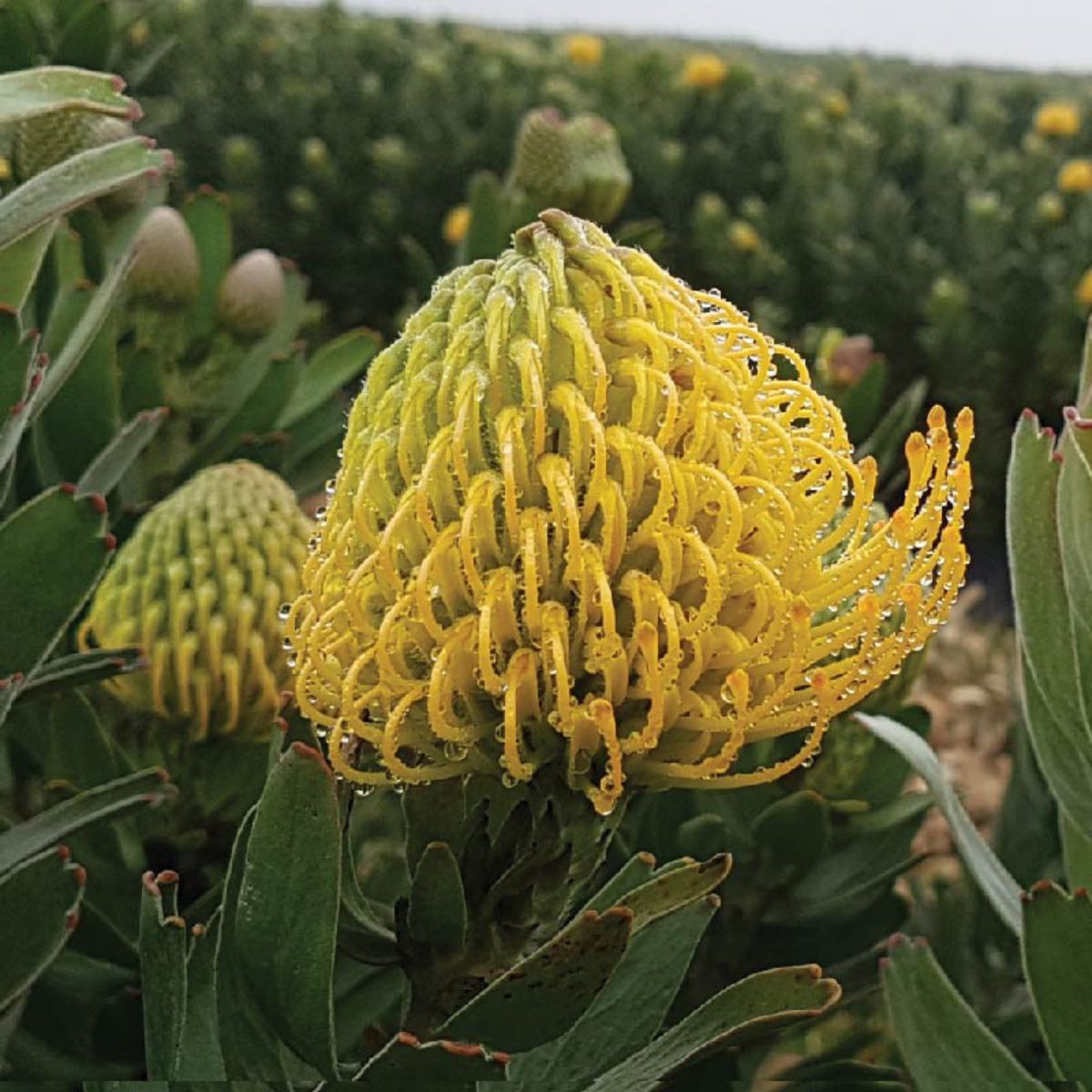 See Your Zuluflora Leucospermum Thrive By Following These Care Tips
Flowers, as well as humans, need lots of love and great care practices for them to fully survive, thrive, and become more beautiful each day. Their beauty resembles in the way you take care of them, so here are the best tips to take care of leucospermum.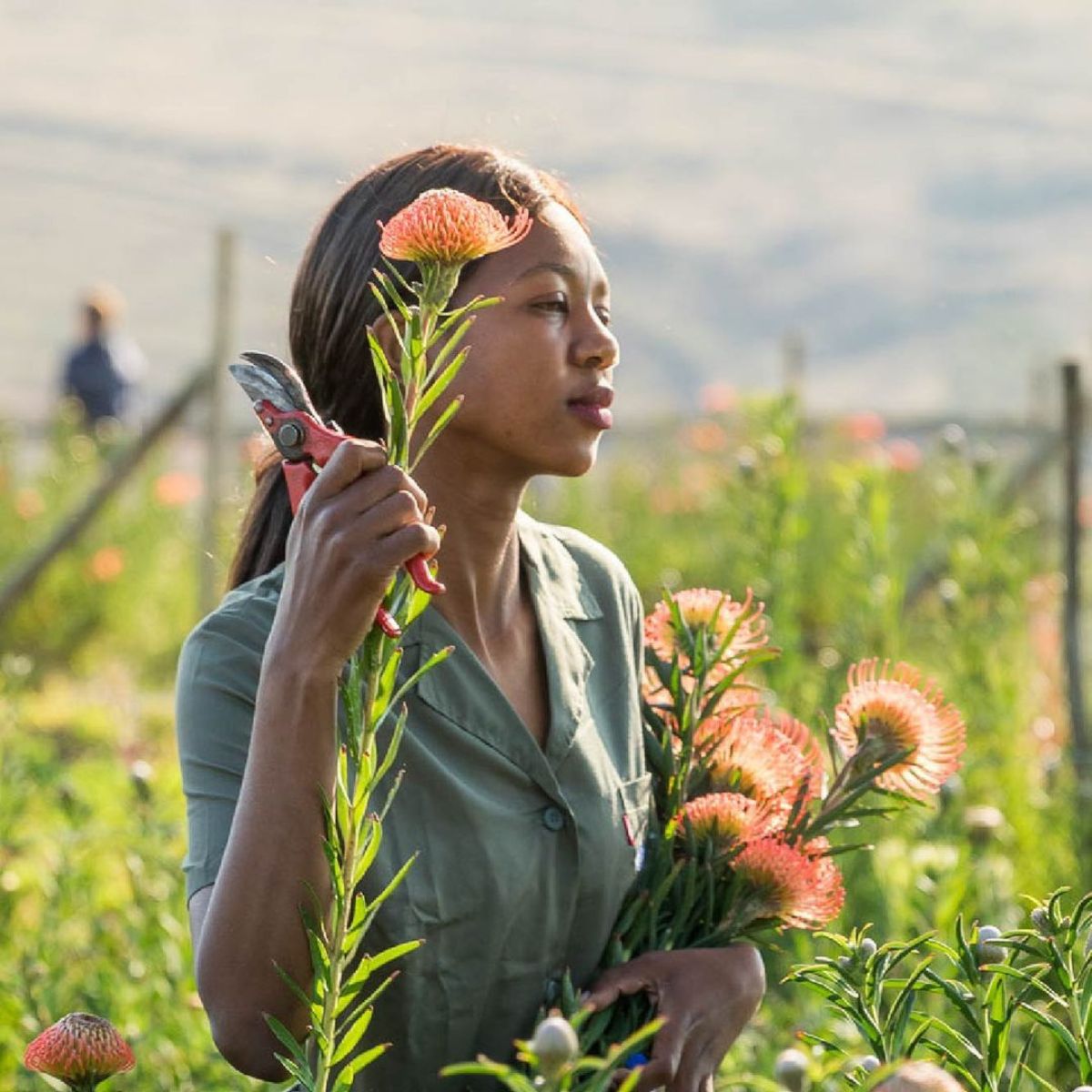 - Make sure to keep the plant well-drained and aerated.
- Although the plant is somewhat drought-tolerant, it benefits from regular water during warm, dry weather.
- Water early in the morning so the plant has all day to dry before the arrival of cooler temperatures in the evening. Water at the base of the plant and keep the foliage as dry as possible.
Zuluflora Is The First to Bloom
Zuluflora
is the first to bloom. With the early flowering window in KwaZulu-Natal and an extended season from its Western Cape growers, means the organization is able to offer a reliable long-season supply. Moreover, the specialized growers know all about their products, optimizing their availability for the customers.