What a connection could there be between wet foam and airy dandelions? A desire to blow on them. This phrase was the starting point of my collaboration with artist Ellen Sheidlin, known as Sheidlina.

I Knew in May Already I Was Going to Do Something with Dandelions
In May, I collected and dried dandelions. Each dandelion was carefully packed in huge boxes so that they were waiting for an appropriate moment. I wanted to do something unusual with dandelions, to present them in a new perspective. Always a pleasure talking to Ellen, in the midst of a conversation we had, the idea came up to use dandelions as an image of foam. How cool would that be? I immediately agreed to realize this project.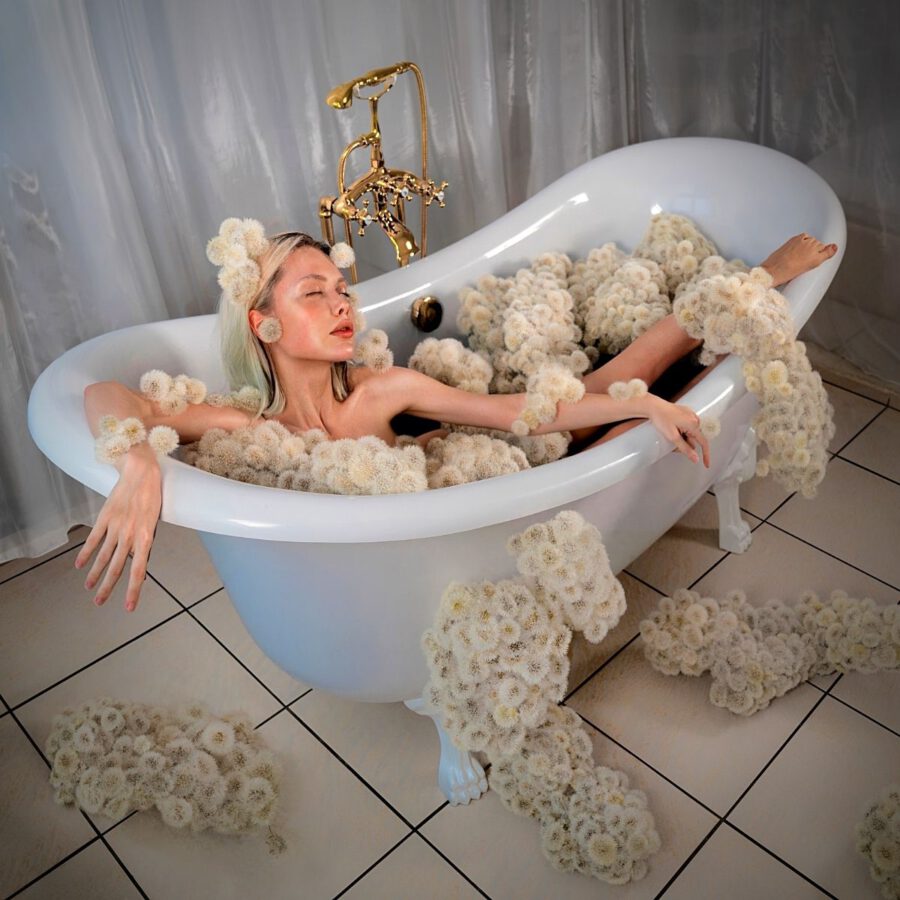 2500 Dandelions and 15 Bottles of Hairspray
2500 dandelions, 15 bottles of hairspray, and dozens of hours to prepare and to create with a dozen helper hands, the same form of dandelions in the form of "foam" was created, and the work was done!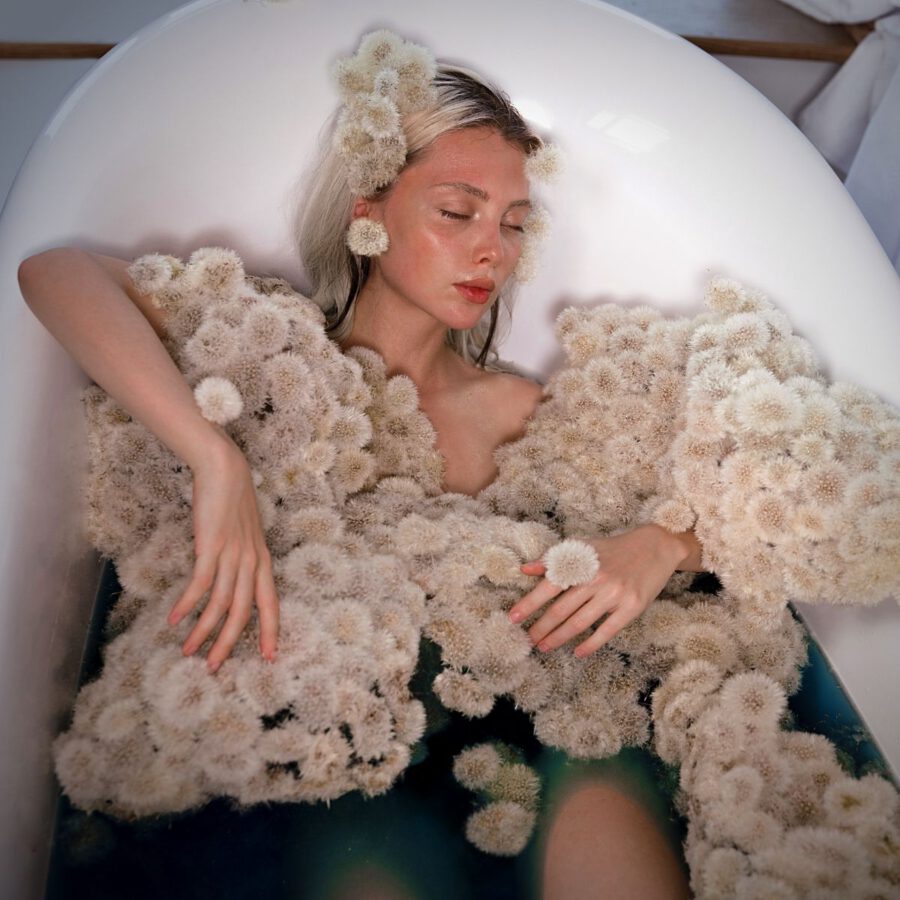 When I picked up the material, ideas began to come by themselves, so in the process of preparation a photo with clouds was born. I'll show you the third idea a little later, while it's a secret yet.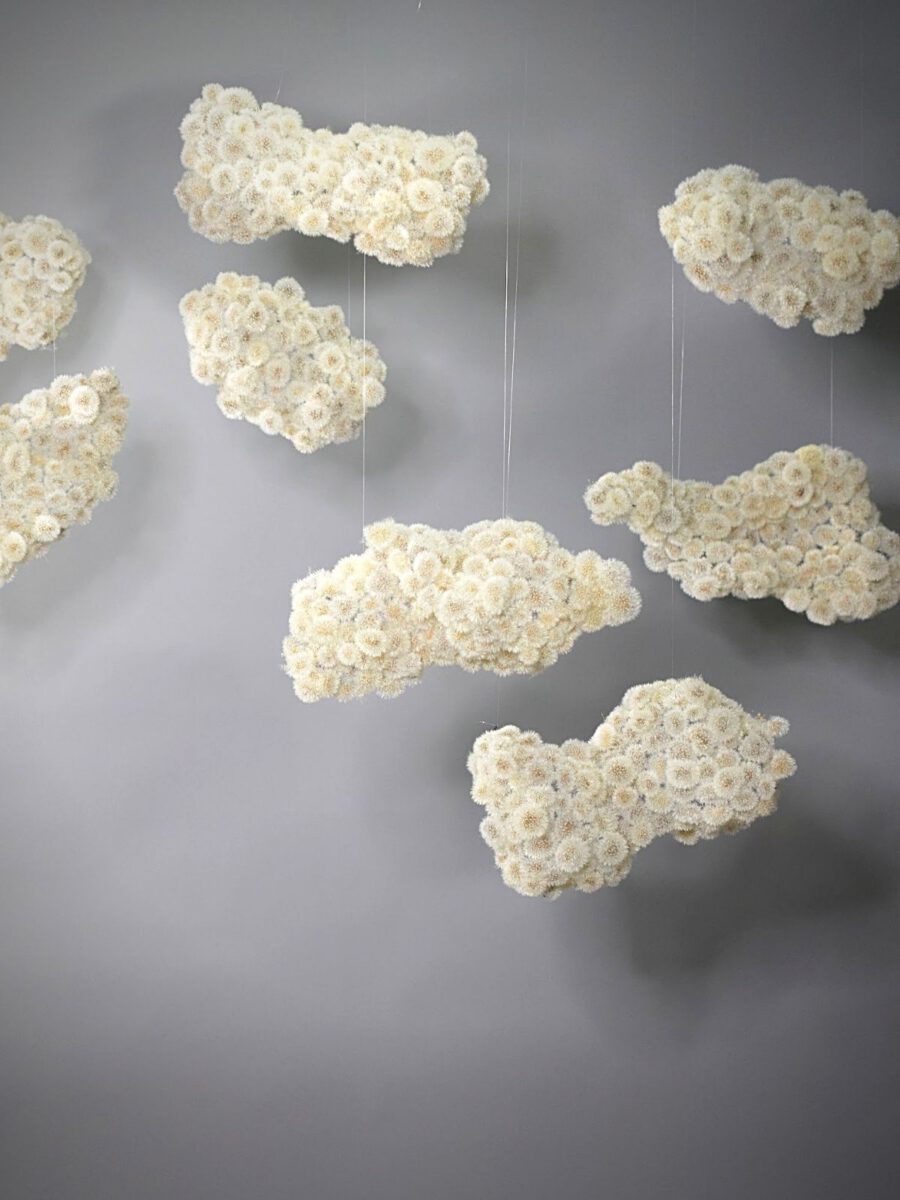 It's good that we already had a shooting date planned, the deadline was set, because my imagination carried me further and further. Therefore, answering the question "Where to get inspiration?", I can answer: just pick up the material and follow the stream of thoughts.
Ellen Sheidlin (Sheidlina)
Thanks to Sheidlina's edgy social media presence, this model, photographer, blogger, and painter has become a true Instagram sensation with 4.7 million followers. More info about Ellen Sheidlin:
Instagram
 | 
Instagram
 | 
Facebook
 | 
youtube.com