A Scorched Earth Design Full of Hope
I titled my design 'There's Hope'. Life can be difficult and that shouldn't come as a surprise to anyone. Yet, hope allows you to keep going down different roads, to see things differently, and to try and make new things for your perfect ideal and then you spring forth out through difficult times.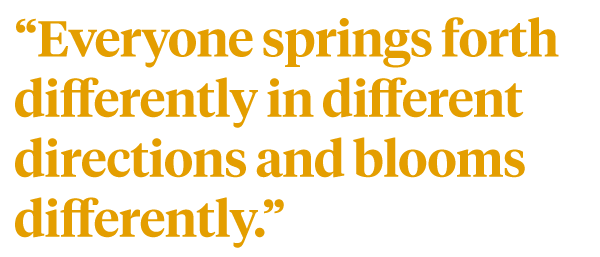 Everyone Blooms Differently
I built my Scorched Earth design around a desire to make the bamboo leaf an integral component of the arrangement, but not to overshadow the beauty of the anthurium. The bamboo leaf layers represent the chapters of our life. The composition of the pom pom arranging in gradation form is to represent our ups and downs in life. However, the use of anthuriums is to represent newfound hope. Everyone springs forth differently in different directions and blooms differently.
Love and Protection From the People That Care About Us
A little green touch of asparagus fern & amaranthus, to create a veiling method that represents protection and love from other people that care about us. To create this beautiful structure as my Scorched Earth design, several techniques have been used such as folding, gluing, and pinning techniques. It's like life, we need to work hard, dedicate, and commit ourselves to mold out the better self of who we want to be. Just believe, because there is always hope.