Red is the color for passion, intense warmth, red is the color for eternal beauty. Anamika Khanna's shoot to launch her new couture collection exuded the vibrancy of everything red.
Rejoicing Beauty
"This collection is an emotion, a way of rejoicing beauty. It is an acceptance of what is and a celebration of what we are given. This way, we pay homage to the most intricate crafts of India, take from there, the spirit of what was and what will be for eternity." - Anamika Khanna
Anamika Khanna
Anamika Khanna is an Indian fashion designer who operates from her studio situated in Kolkata. She has been covered by the Business of Fashion for being the Indian designer who has blended traditional Indian textiles and techniques with Western silhouette and tailoring.
Reimagine
Reimagine a land far, far away wrapped in the lush meadows of ravishing red flowers, that's what we recreated. Alluring visuals, stunning backdrops to go with the crafty collection paying tribute to all things true, all things beauty.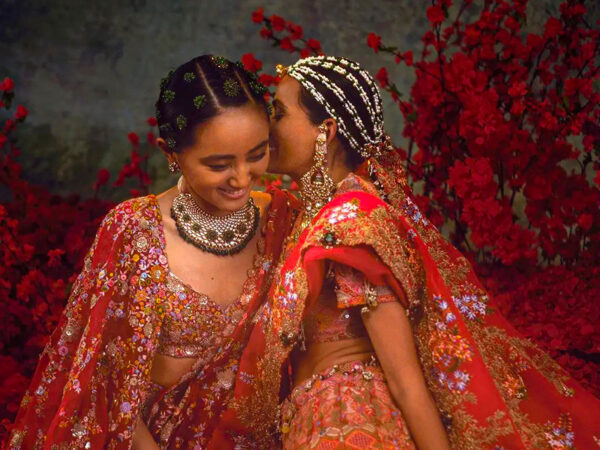 The couture collection featured tones of ivory and black to complement the red surroundings alongside flamboyant headgears that stole glimpses. The quasi-heavenly bodies walked the floral road, they stood there with their gleaming aura, radiating celestial hues. With the immortality of ancient craftsmanship on display, the collection truly came to life on the terrain.