Everything Is Interconnected
"Blood of the Earth" - that's how I decided to name my work for the Scorched Earth floral color 2021. Imagine that our planet has its own venous system. Everything inside her is interconnected. If something happens to the main arteries, it can destroy the whole system. The earth will turn into a desert.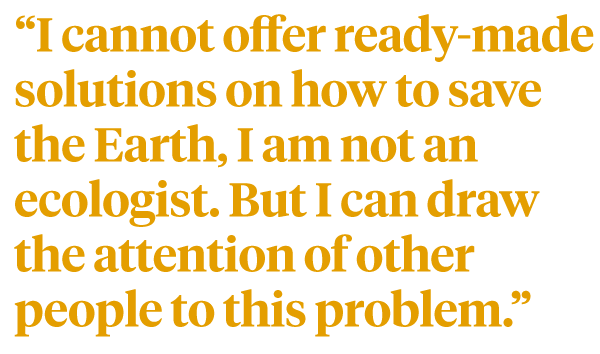 Also Crimson Colors
This concept also inspired me to a certain color scheme: I also added crimson colors to the yellow shades. All vegetation and all living things are the blood of the earth. In the bouquet, I used feathers (echoes to the animal kingdom too), as well as cut pumpkins with seeds (a symbol of the womb, wealth, and fertility). On the Scorched Earth, there is no life for either plants or animals.
Everything Moves
First, there was the land, and then everything else. Everything moves, changes, and becomes different, not like what it was before. Therefore, anything on Earth - be it a new tree, a new lake, or a man-made or ecological disaster - are all its products, by and large. The earth created people, people create these stories, so someone needs it. But I also believe that humanity manages to spend resources faster than if resources were spent on their own without our intervention. If we are smart enough and we understand that something is going wrong, we must help stop this process. The Planet is our home.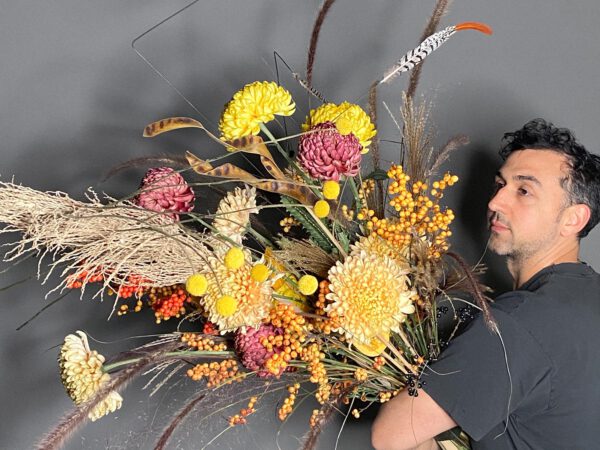 Drawing the Attention to this Problem
I cannot offer ready-made solutions on how to save the earth, I am not an ecologist. But I can draw the attention of other people to this problem. In my work, every material is like a piece of jewelry taken from Mother Nature's treasury. If we do not take care of the resources of nature, all these jewels, pearls will soon simply disappear.
Dekker Chrysanten
,
Marginpar
,
Emiel de Jong
,
My Peony Society
, and
Radical Wonders
.