Do you want to find out how to salvage, hydrate, and design with hellebore? I ran into this kind of trouble many times before, so these tips will help you. Flowers are expensive. And hellebore aka helleborus in latin are no exception. They can also be prone to wilting, so it's tough to take the risk on these divas when you are trying to order efficiently and run a profitable business. One of the ways to mitigate the risk is to be mindful of a few key ordering tips and know how to handle them well (including reviving them). Great care for your stems can make a big difference in their performance and your bottom line. As a result, I'm fairly passionate about how you treat the flowers upon arrival. Care and Handling of Helleborus is the first priority.
Hellebore a.k.a. Helleborus
Hellebore or Helleborus is one of the earliest perennials in the garden. They will survive in late-season snow and frosty conditions and are also known as "Lenten Rose," since they bloom as early as Lent! Not only do they bloom early, but they also last quite a while in the garden which makes them a great addition to your garden, yard, or container! As they go through phases of blooming, reproduction, and seeding, they become more hardy, so cutting them after they have been on the plant for some time tends to bear tougher blooms.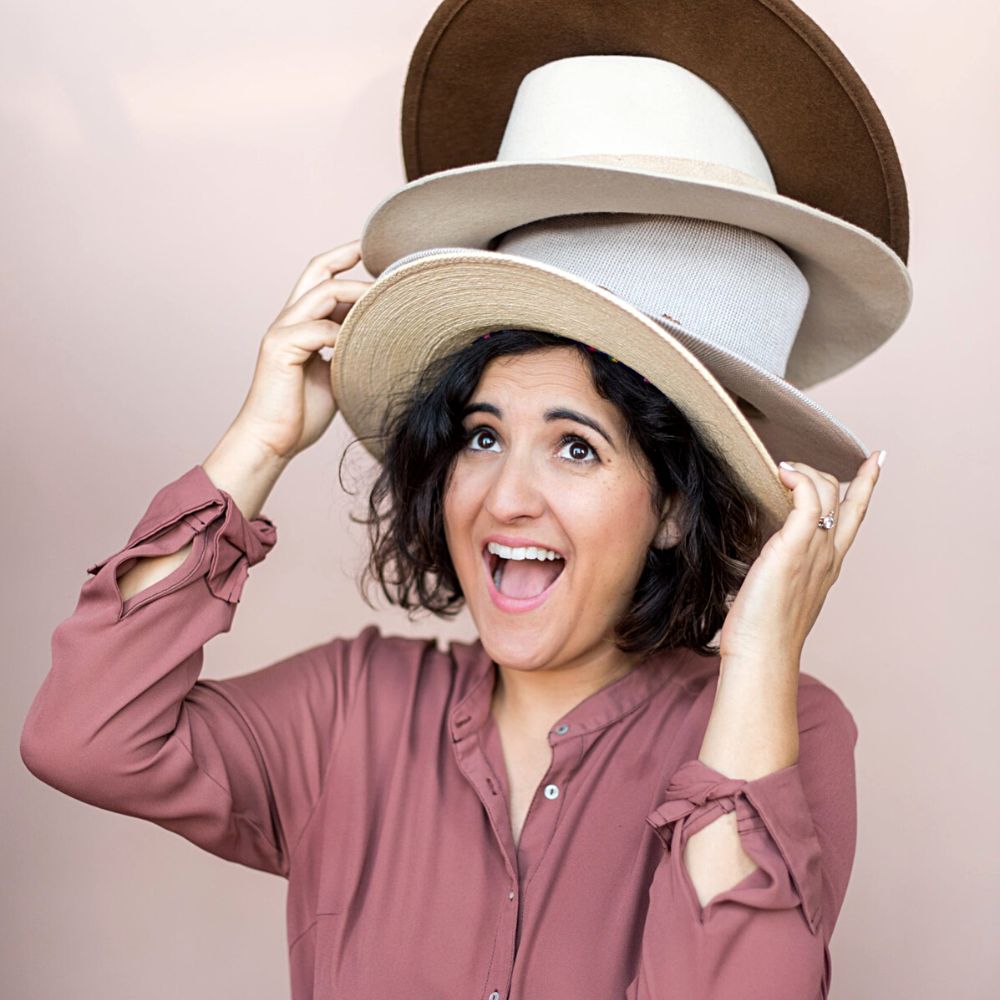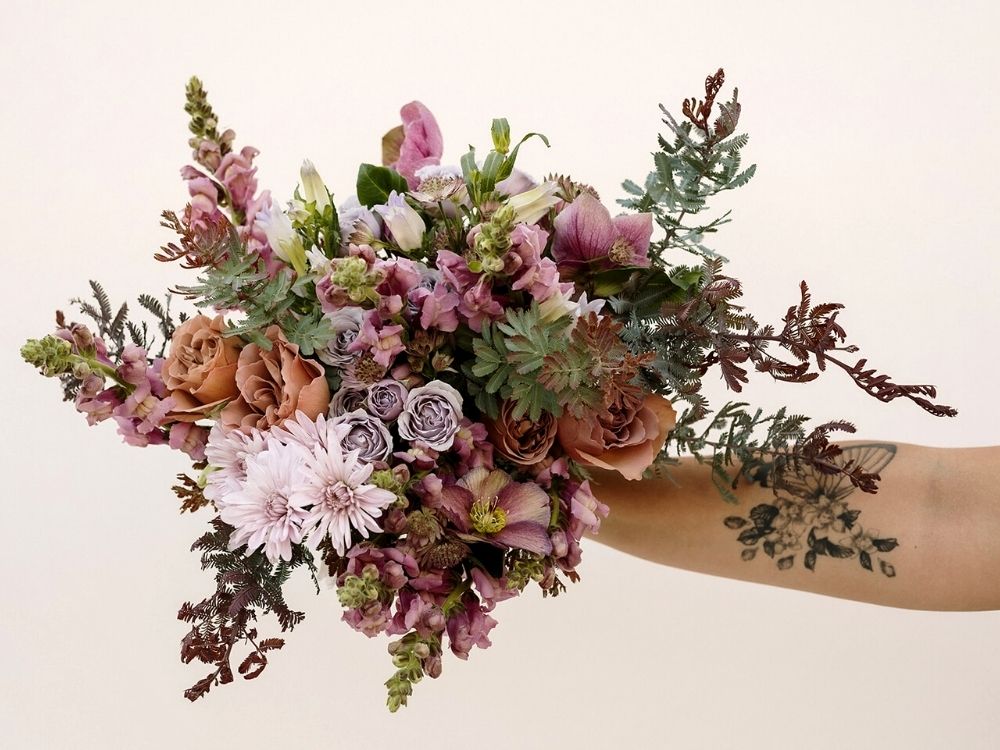 This flower not only delivers us a long season (we're talking mid-to-late winter to the end of spring), but it also is one of the most beautiful flowers for spring designs. With colors ranging from antique green, crisp white, plum, dark red, pink, and mauve, it's truly a miraculous little plant.

Hellebores really only have one problem: once cut, they can turn droopy and unusable. But if you know how to select and condition your hellebore well, you'll find they can be a reliable addition to so many types of designs.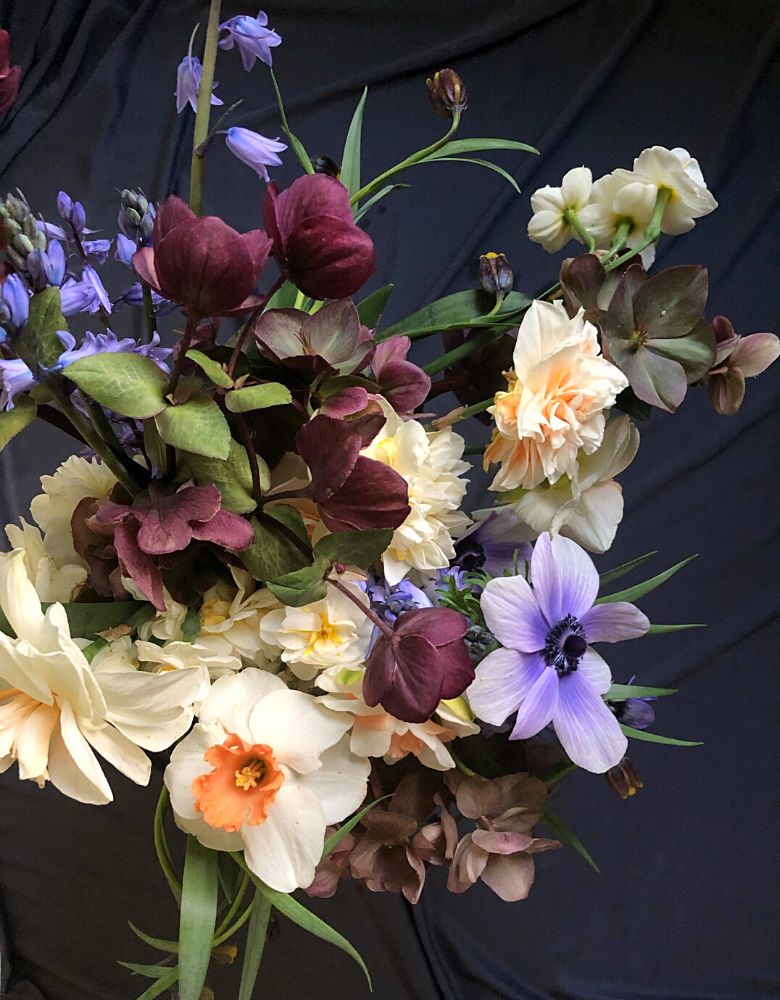 Conditioning Hellebore
If you have hellebore in your garden, lucky you! Start by hydrating the plant itself 48 hours before cutting. Water the plant or cut it after a rain spell. This will get your plants started off right. Always try to harvest in the morning when it's coolest.

When selecting your hellebore blooms, whether in the garden or at the wholesaler, seek out blooms that are turgid (fully hydrated) and do not show browning or fungal spots. Try to choose stems from plants where the foliage is a rich dark green and avoid yellowing foliage as there may be a fungal issue present.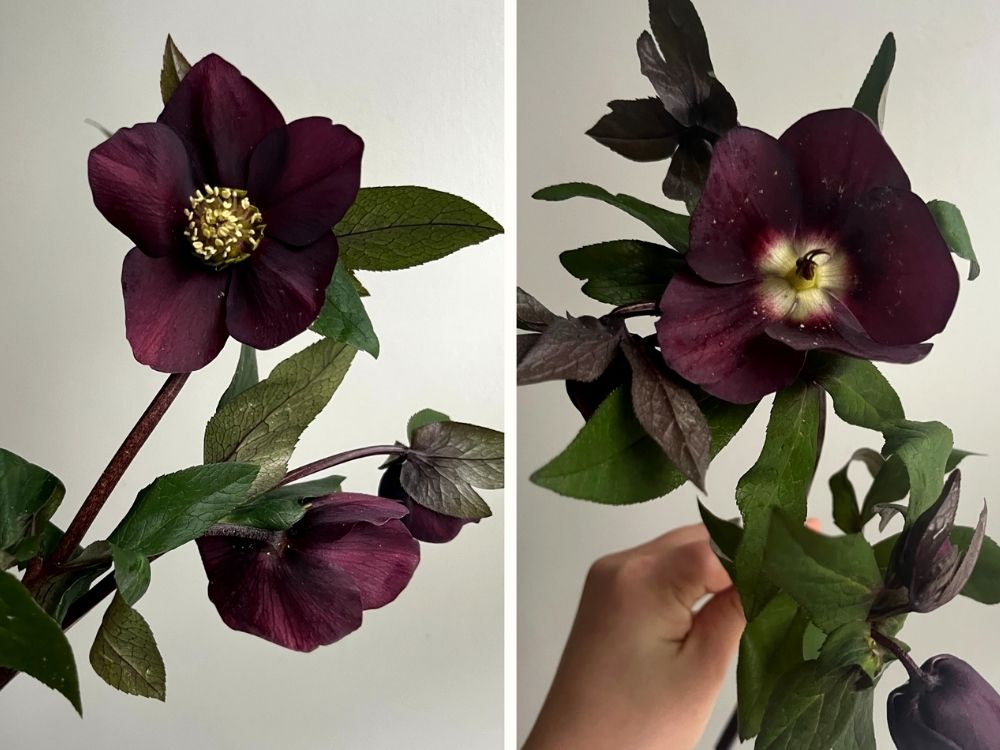 More Hot Tips
Do you have a hellebore horror story too? One time, I received 200 (!!!!) stems of wilting hellebore that I needed for a photoshoot! Want to know how I saved them (and the shoot)? You can read all about it in my blog here!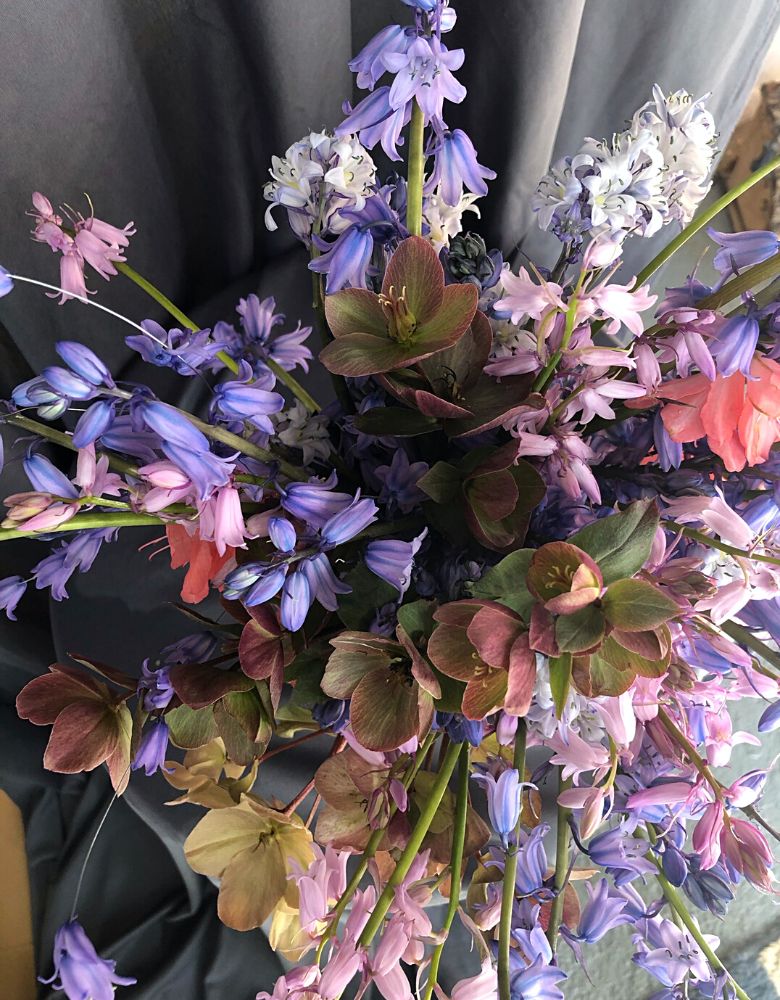 Mayesh X The Floral Coach® Design Tour
Join me for the nationwide 2023 Mayesh Design Tour - a one-day, hands-on floral design class, exploring color theory and hand-tied bouquet techniques with me, The Floral Coach® and creator of Bouquet Bootcamp® at select Mayesh branches! All flowers, supplies, tools, and even lunch & snacks are provided - you just need to bring yourself! Come connect with other designers as you learn, side-by-side, in this engaging workshop, designed for floral professionals of all levels.