For a couple of years now, in the floral sector, compositions in the shape of a cloud have become very popular. Especially in the context of the combination of interior and flower design. The interior design market is one of the most important growth opportunities for floral designers.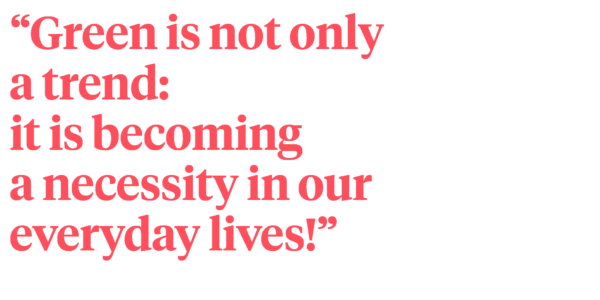 Cloud Shaped Compositions
We find them made with every type of florals: with fresh, dry and even stabilised elements, depending on the use, budget and duration that you want to give to the composition.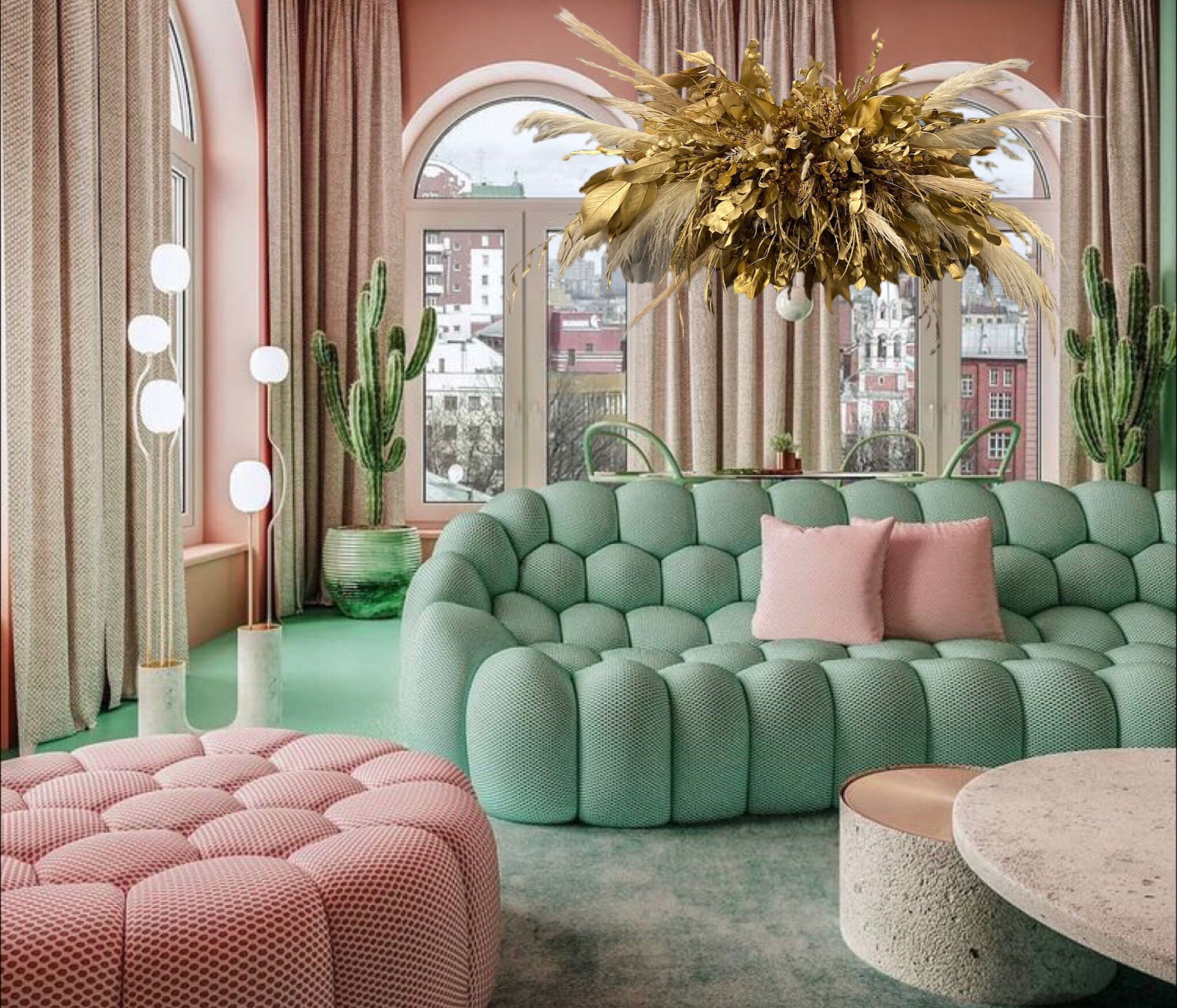 Two Designs We Realized
The interior decor, therefore, steals products previously used only to set up important events such as weddings. And rightly so: why spend so much for a single day and not to furnish the environment in which you live your everyday life? We show you two examples of designs we realized. One in the version with only greens. Stabilized greens of different types, from beargrass to asparagus and one golden made with pampas grass and elements of dried foliage dried and then golden painted dried foliage.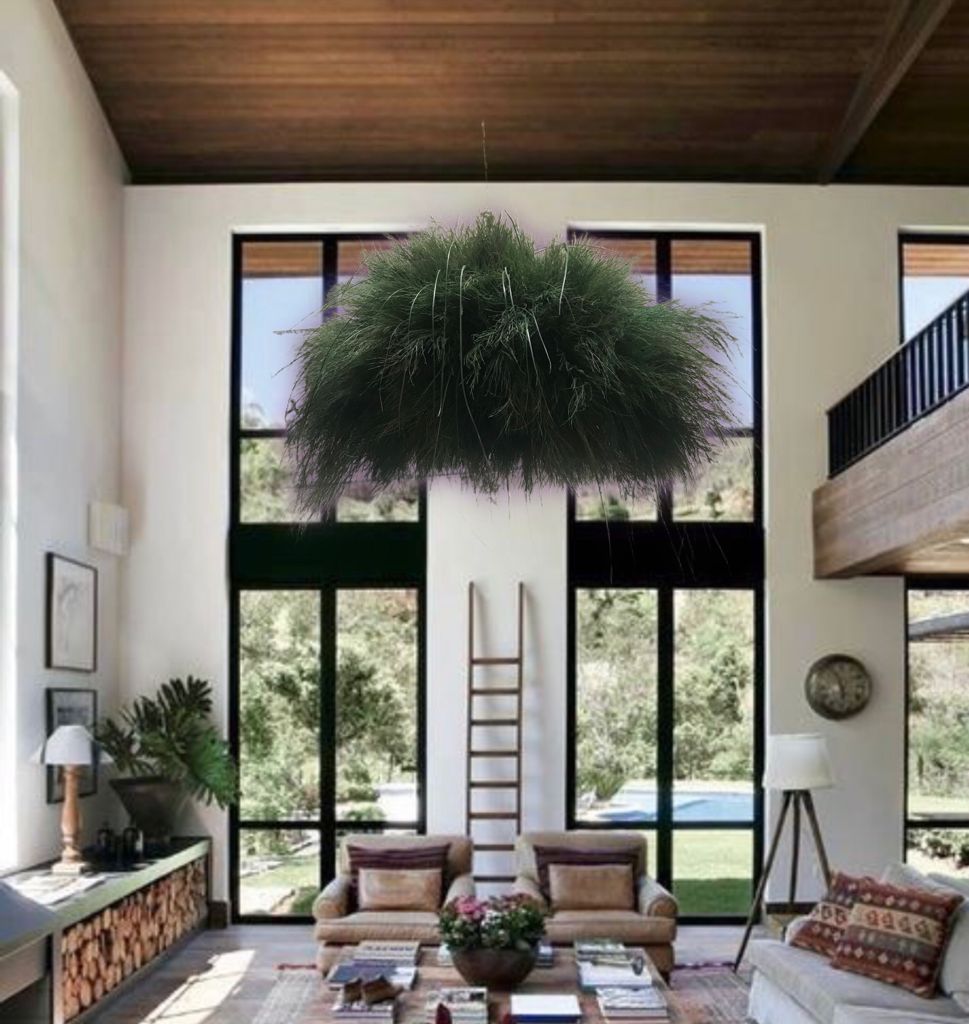 The airy touch is achieved through the selection of delicate textured floral varieties like pampas, lagurus, ruscus, magnolia, and eucalyptus.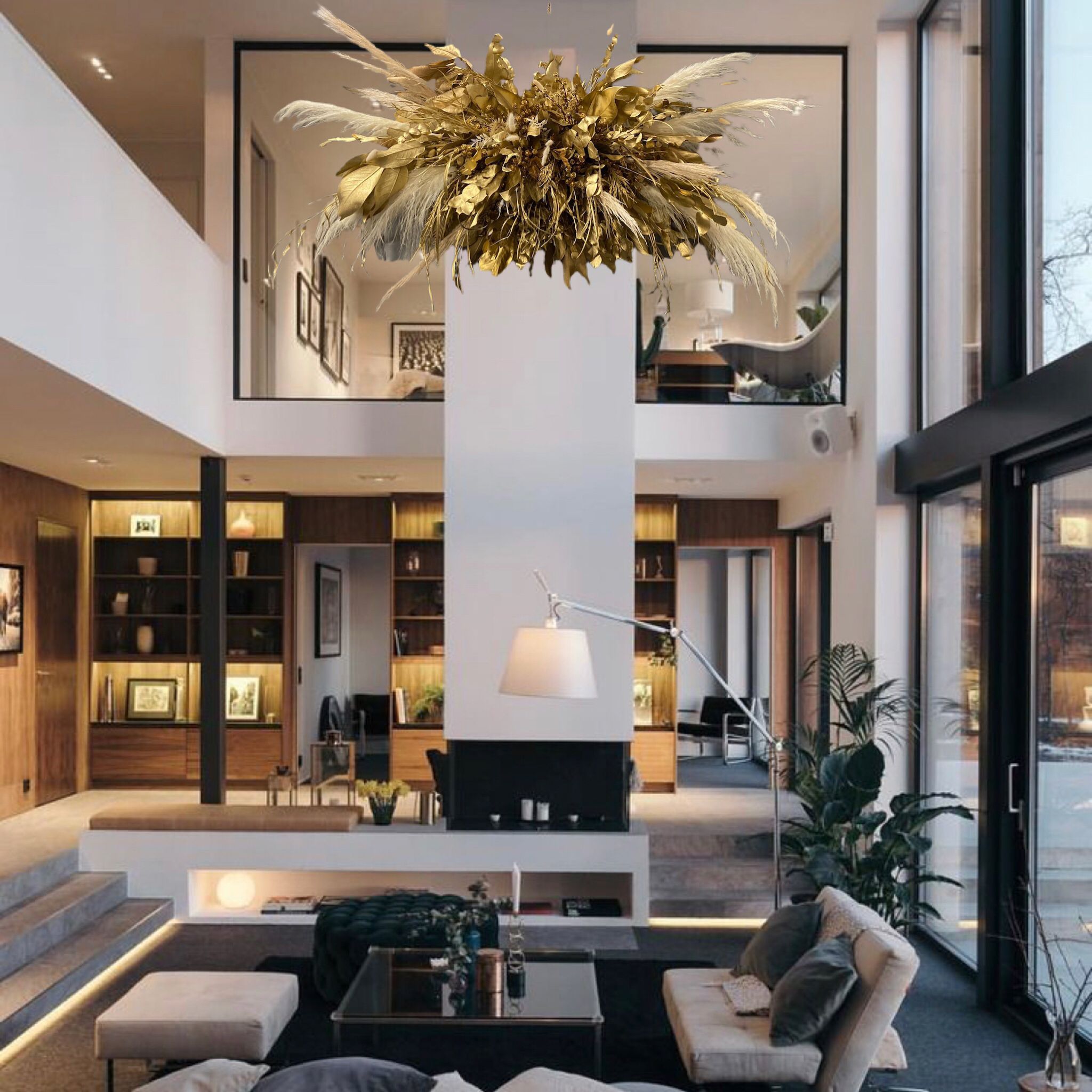 Green Becomes a Necessity
These suspended clouds are used also to create a focal point for wedding receptions or meeting rooms. Green is not only a trend: it is becoming a necessity in our everyday lives!