Start of the cooperative
Fifteen years ago, a group of Colombian growers decided to join forces to achieve economies of scales on a procurement basis. The group consists of growers who are all connected to the Colombian association of flower exporters 'Asocolflores'. They share similar business values and are focused on producing high quality products only. G8 farms value customer satisfaction and service greatly. Nowadays the group combined represents 500 hectares and more than 400 flower varieties. Over the years, the G8 group has established an excellent reputation amongst all the main local suppliers of the industry such as box manufacturers, agrochemical companies and general supplies.
New route
So what is news about a cooperative that has existed for fifteen years? Besides working together on the production side of the business, the growers are now going to approach the market collectively too. When buyers are searching for a farm with high quality products, they can trust that any member of the G8 group is a good choice. At the Proflora show in Bogota last week, this new marketing initiative was introduced. The brand is now taken to an international level to promote the flowers with a different approach; by highlighting its members' shared values. If you have been at Proflora there is no way you will have missed this huge wreath created by the farms. It greeted all visitors warmly at the main entrance.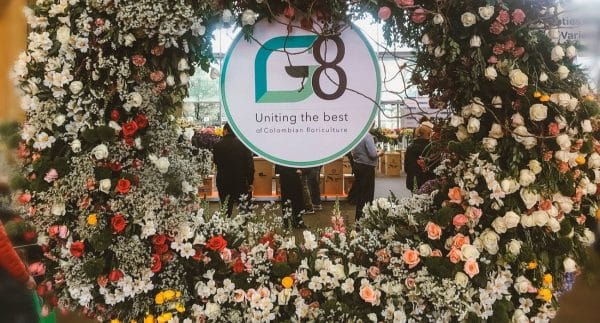 Recognition sign
The farms have gotten together to bring the best of Colombian floriculture. By promoting G8 Farms under one brand, this brand can act as a recognition sign for buyers who are searching for the best quality farms in Colombia. All G8 farms have been market-leading in the segment of their varieties for many years and work under the highest standards of quality and social and environmental responsibility. Even though every farm will keep handling its own sales, they all want to promote a sense of reliability by sharing the same standards in terms of quality, service and responsibility. I personally think this is amazing, especially since the connected farms are working in similar product groups of mainly carnations and roses. Only by working together can we thrive, and so this is a great step for the future of our industry if you ask me!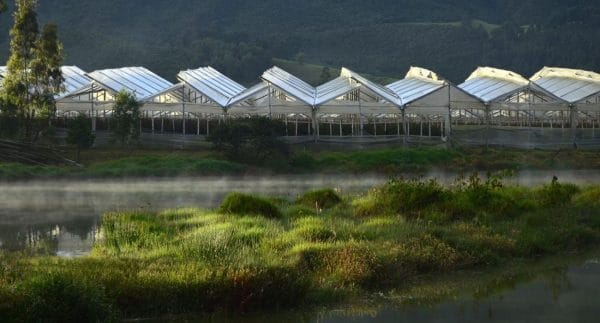 Check out the video
The current 17 members of the G8 are
Agrícola Circasia
, Rosas Agua Clara,
Aposentos Flowers
,
Colibrí Flowers
, Flores Del Gallinero,
Inverpalmas
,
Matina Flowers
,
Vuelven
,
Agromonte
, Andalucía,
Ayurá
,
Don Eusebio
, Flores La Conchita,
Luisiana Farms
,
Plazoleta Flowers
,
Turflor
, and
Serrezuela
. They proudly invite you to watch their video below.