My name is Alex Segura and I graduated in floral design from the Escola d'Art Floral de Catalunya, and now with more than 25 years of experience as a florist, I teach courses all over the world. I participated in many National and International competitions, I am a certified Judge by Florint and an Ambassador for Floral Fundamentals. At big events like Fleuramour, I designed for and with Floos, the Crafter's Secret.
Inspiration
Obviously, the inspiration for these works with the Ilonka Chrysanthemum from breeder Dümmen Orange has been color and its various possibilities. I also wanted to create designs with different personalities playing with the classic circular shape.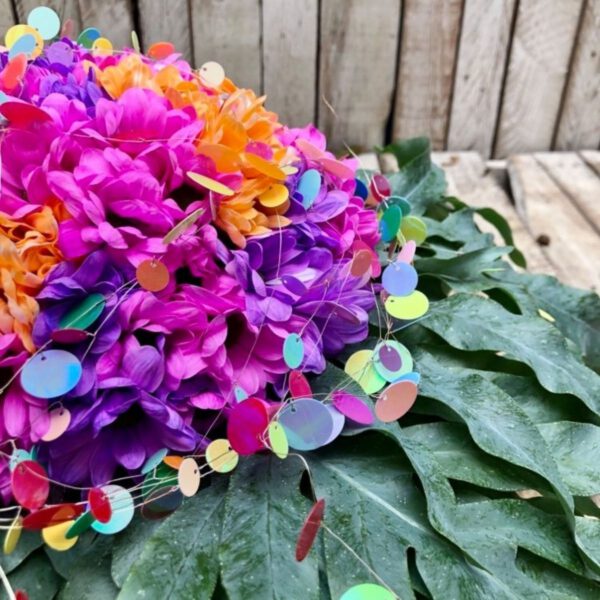 The first one is compact, playing with the contrast of textures between flowers and foliages from Adomex. I have also added multicolor sequin garlands to add movement.
For the second one, I wanted to work with movement and depths, mixing all the materials, using a cool color combination with a contrasting orange accent. As decoration I have incorporated strips of iridescent paper, reinforcing the colors used.
The last work is a composition where each stem has been wrapped with a small origami, reinforcing the festive character of the color combination.
Demonstrations
Creativity, design, and flowers are my great passions, and being able to show them to others is a luxury! Colors, textures, materials, and sensations are combined to surprise and excite the audience.
Workshops
I am passionate about teaching and sharing my knowledge with others, and to do it there is nothing better than a course! Imparting techniques and concepts is the best tool to develop students' creativity. Together we learn and together we grow.
Events
A special event deserves a special floral decoration! Make your celebration unique and put flowers on it, together we will make this day even more unforgettable.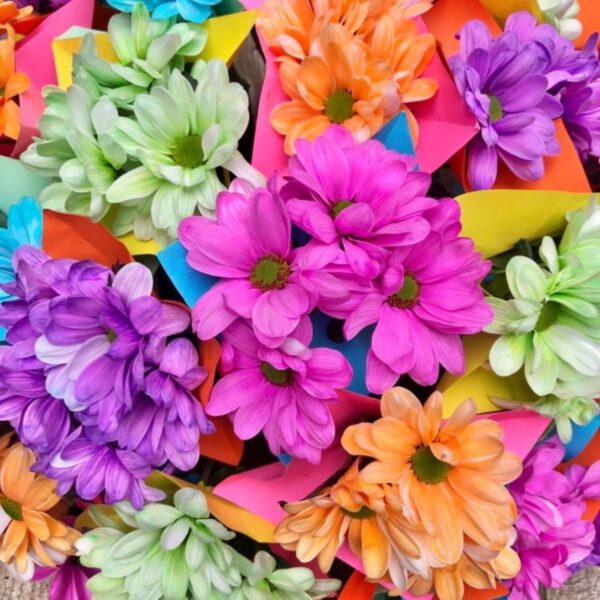 The Chrysanthemum Ilonka was dyed by coloring specialist G. de Koning. All foliage is presented by Adomex.