I often talk about my childhood, and how flowers have influenced me. Isn't that the first power we receive from flowers? Great memories?
A Carnation Like in my Memories
Flowers evoke distant memories that are often associated with people who were dear to us. The cocoa ball carnation is no exception to the rule, even though it is a recent creation. This green carnation with a little darker reflection has this power. It brings me back to my first garden plot where myriads of flowers grew.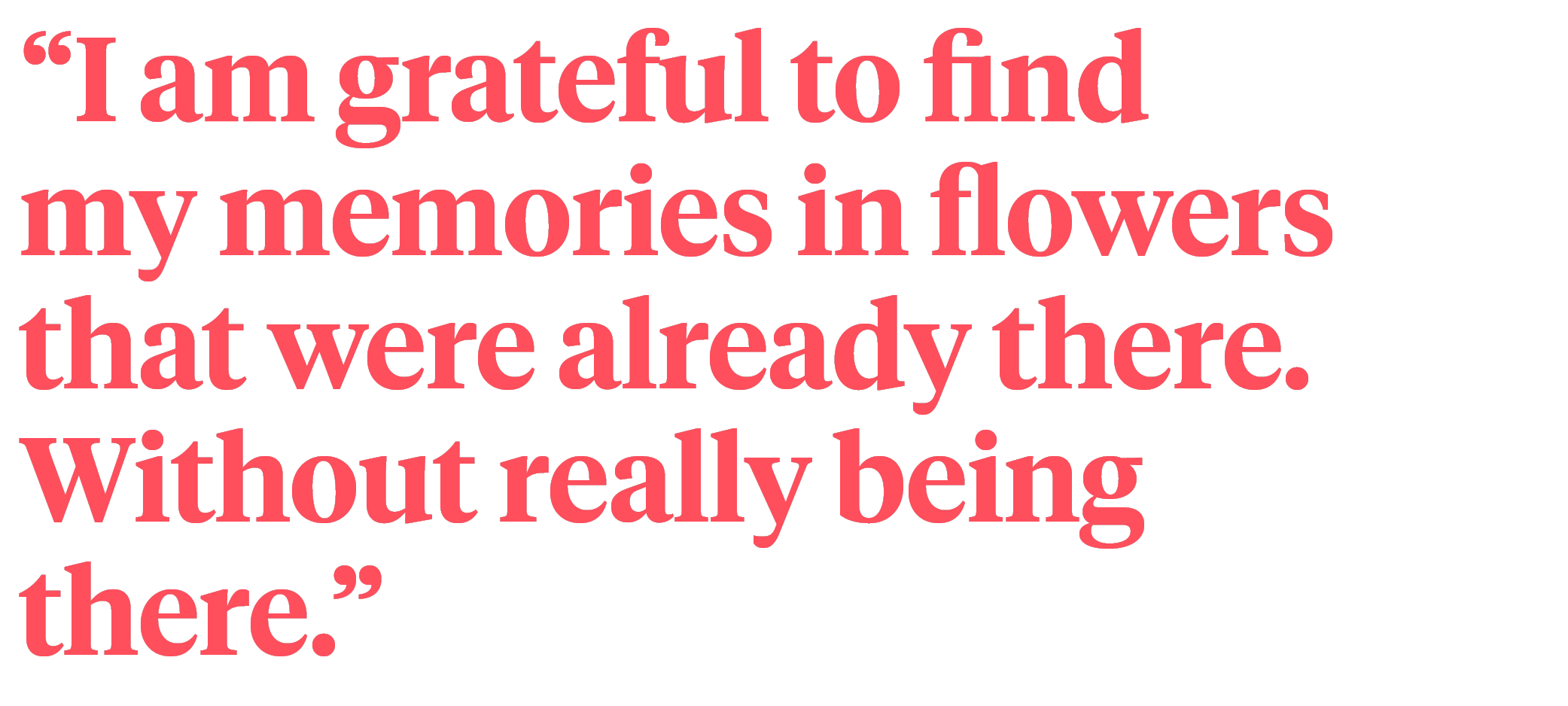 Whether they were "noble" flowers or wildflowers, I loved them and wanted to grow them all. The magic of the bindweed that opens in the morning freshness, or the light spikes of color that pierce the large stems of gladioli. Among these vintage flowers, one of them has a special place in my memories, it is the poet's carnation, aka the Dianthus Barbatus. And I'm sure that in many of the memory spots in your head, there is a snapshot where the poet's carnations occupy the decor.
Cocoa Ball Is a Snapshot of my Childhood
For me, Cocoa Ball carnations from breeder Ball are a snapshot of my impatient child's eye. Impatient to see the first hint of color set into these balls of green.
When I was young, I was so impatient, that I couldn't stop myself from picking flowers and placing them in an old chipped porcelain pitcher. They would take pride in their place in the center of the heavy wooden table in my grandmother's living room. I did not want them to be moved. For example, I refused to remove my childhood bouquet for lunch. As if these harvested flowers were part of the family, and deserved to be there during the family Sunday meal, the moment of sharing.
The big family table laughed at me with my flowers on it, not properly arranged. But I loved them because they were mine, and they were clothed with the pride of a child gardener and florist, so it didn't matter what they laughed at. They were my flowers, and they would stand proudly at the table. I only agreed to move them to pass the dishes. Or to make a place for the blackberry pie that I had lovingly made with my grandma Émilie.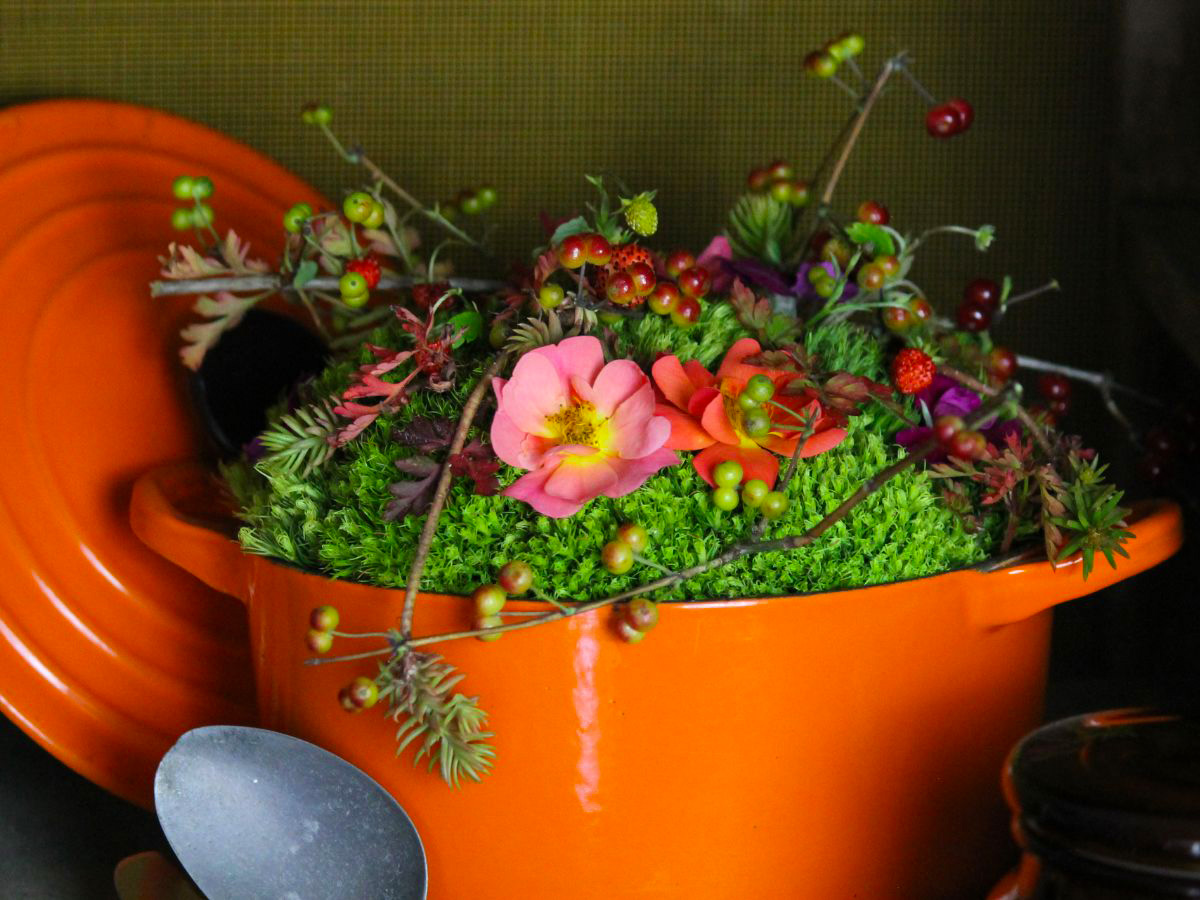 This carnation is a snapshot of those family meals.
Dianthus Cocoa Ball
Dianthus Cocoa Ball is also a snapshot of me with my boots heavy with earth trotting in my patch of land. On one hand, a heavy watering can with a metal hole in it, (which was probably used to give the ants something to drink), and on the other hand, old and heavy pruning shears, (my grandfather Louis agreed to lend me his shears under his supervision while he was shelling beans).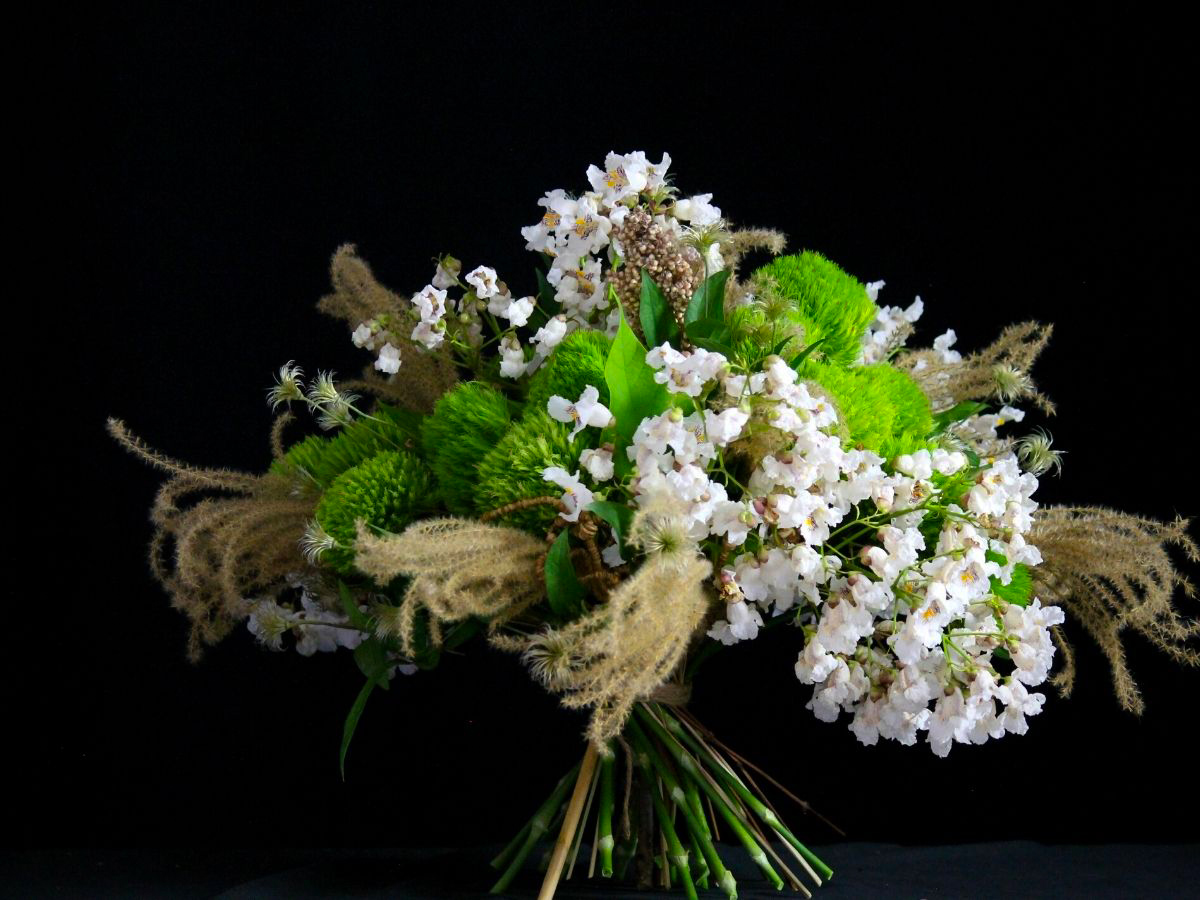 At the same time, I was going to plunge my watering can into the cold and bubbling waters of the nearby river. And to make the seized spring of those pruning shears sing. It is true that my plants were treasures and thirsty under the summer sun, and it is true that I had two bouquets to make. One for my grandmother, who was probably going to be really happy to have her bouquet of closed carnations, (the Cocoa Balls before their time). And one for my neighbor, Mrs. Brasier. A very nice woman who never failed to ask me how I was at school when she sat on her old folding chair to watch me from her balcony while I played with my dog in the park. That old folding chair that made the same music as those dreaded pruning shears...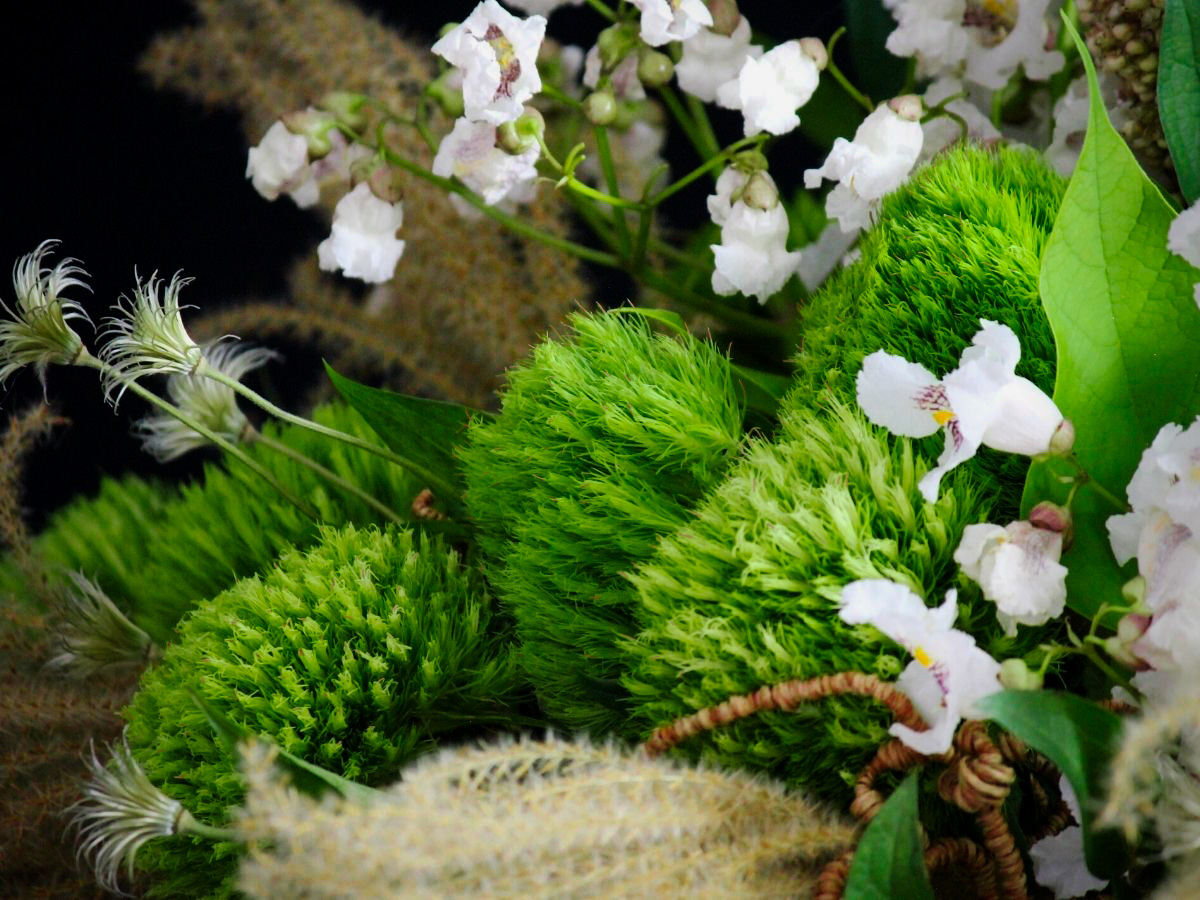 Mrs. Brasier Was Entitled to a Bouquet of Flowers
But I'm getting lost in my memories, I was about to tell you why Mrs. Brasier was entitled to a bouquet. A bouquet with flowers of my own production. After knocking on her heavy wooden door with my small hand, she opened it. In one of her hands this old cookie box whose faded patterns reminded me of a safe. And when the lid opened with the sound of a treasure box, I would surreptitiously look for the chocolate-covered cake, then I would dip my hand and grab one.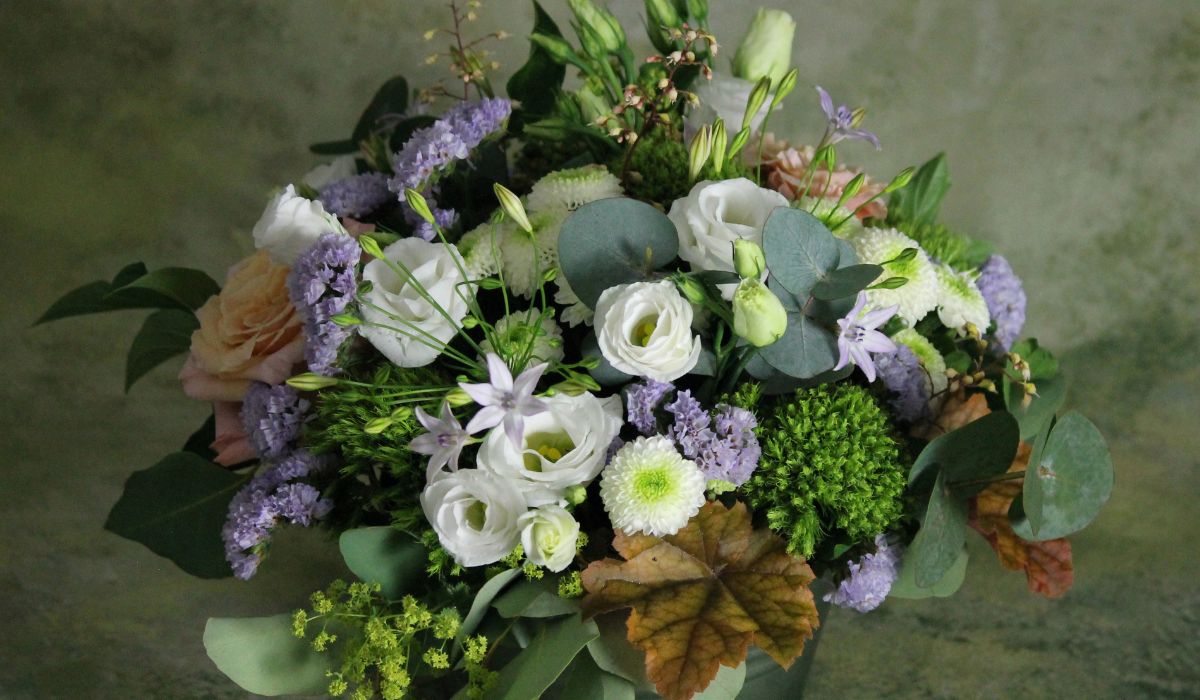 I raised my eyes to meet the bluish and grateful glance of the old woman who did not fail to thank me for my gift of flowers. "Thank you little man Jacquet". There and then, I turned around, and, held up my reward, while saying "thank you madam, and till next week!"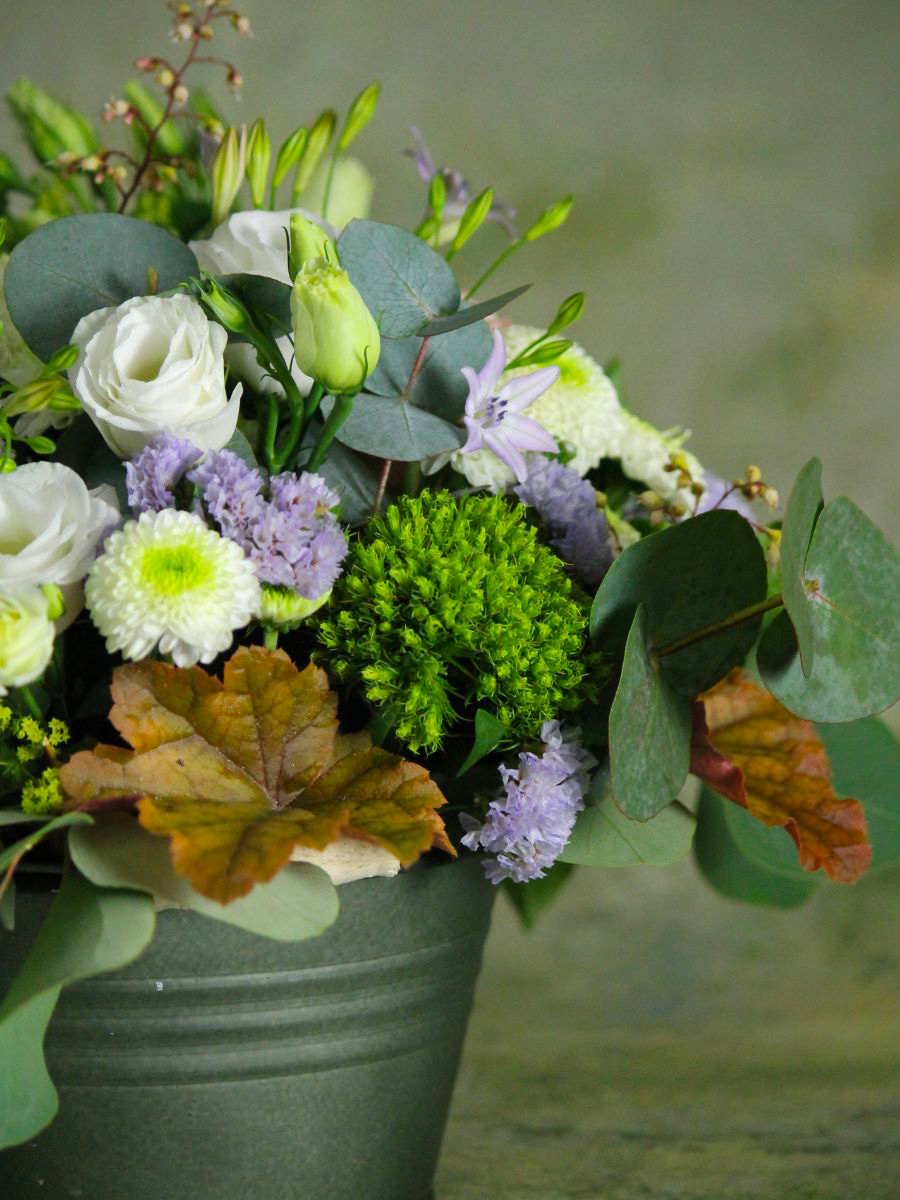 I hurried back to my kitchen to show off the reward for my good deed as a kid. (Which did nothing to erase the little pieces of dirt I had scattered while hopping around the hallway). I said, "sorry grandma, I forgot my boots again!"
I had my carnations, and my cake, and smiled.
Cocoa Ball is this memory of a 'greedy' childhood.
Am I vintage or melancholic? No, I am grateful to find my memories in flowers that were already there. Without really being there.