I was lucky to live within the incredible beauty of the mountain landscapes of Kyrgyzstan. The picturesque mountains of red sandstone on the southern coast of Issyk-Kul in the Jety-Oguz gorge from afar resemble seven bulls lying on the ground.
The Flower Hat at Broken Heart Mountain
There is also the famous mountain Broken Heart — a place of pilgrimage for lovers, where we settled down for a photo shoot. Making a hat out of flowers is not a new idea, but I wanted to come up with a design that would emphasize my author's style.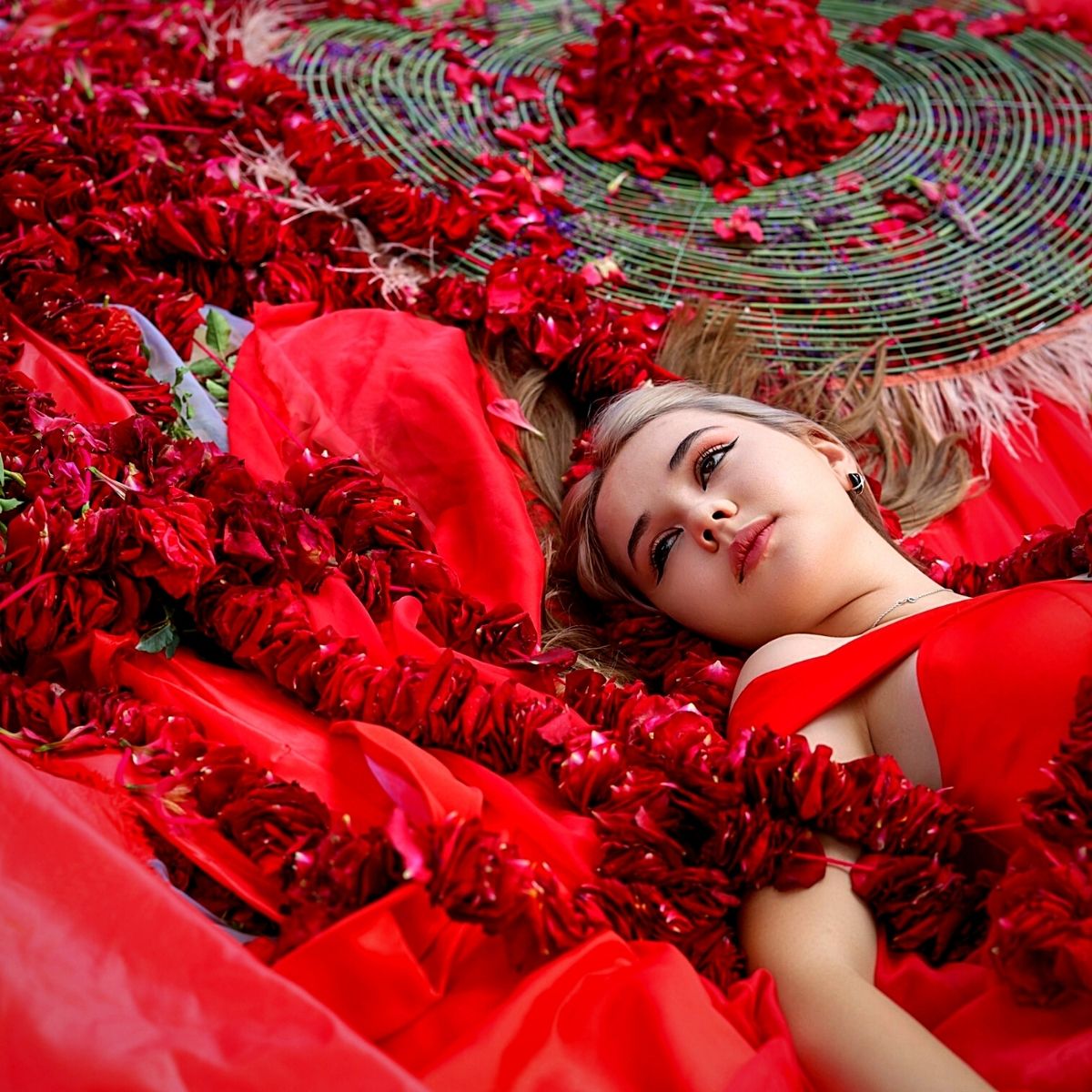 The frame was woven from thin rush sticks and covered with rose petals. The fields are decorated with thin feathers, garlands of rose petals, and small alstroemeria flowers. The inner part is stitched with bright crimson threads with sage inflorescences. The work turned out to be transparent and easy.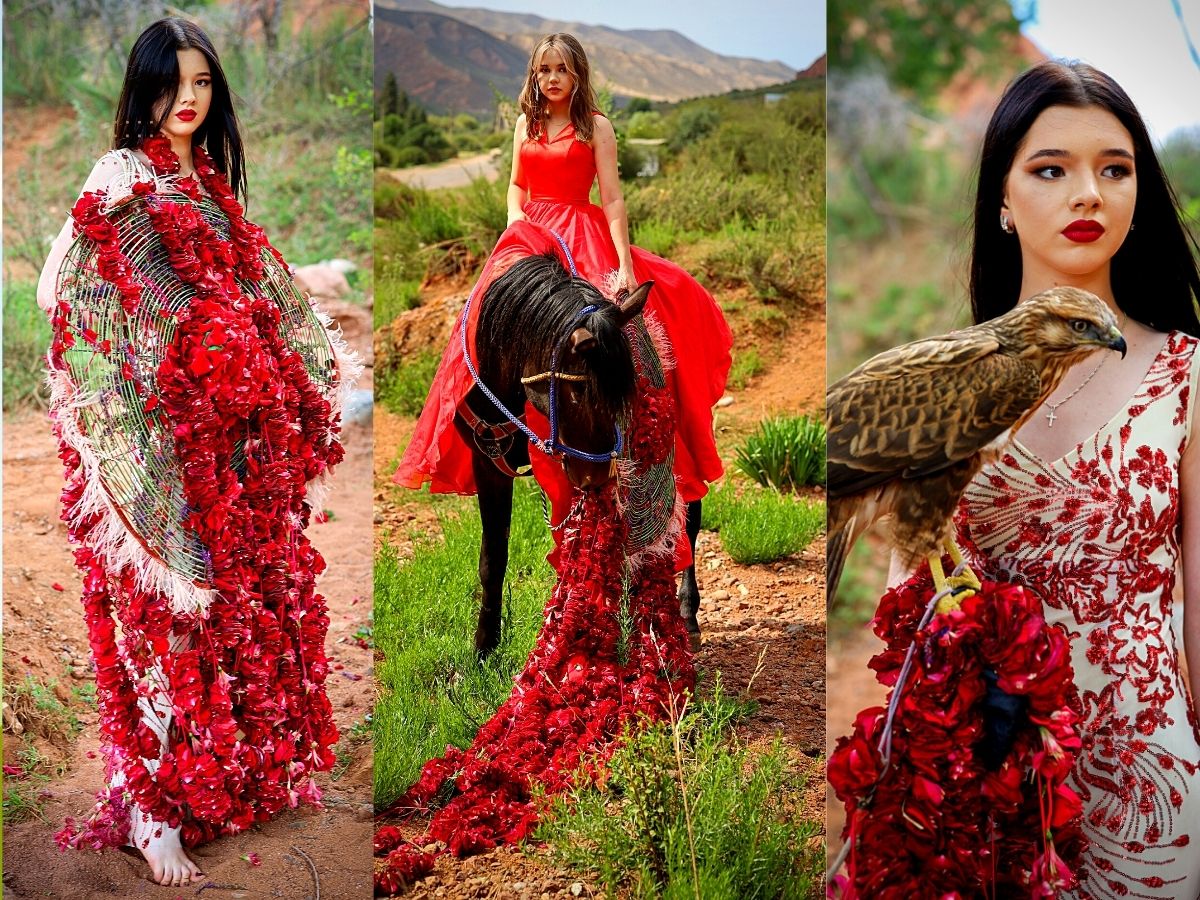 A Real Celebration of Flowers
In my opinion, a bright accessory goes well with the romance of this place, covered with ancient legends. And our photo session smoothly flowed into a tourist route.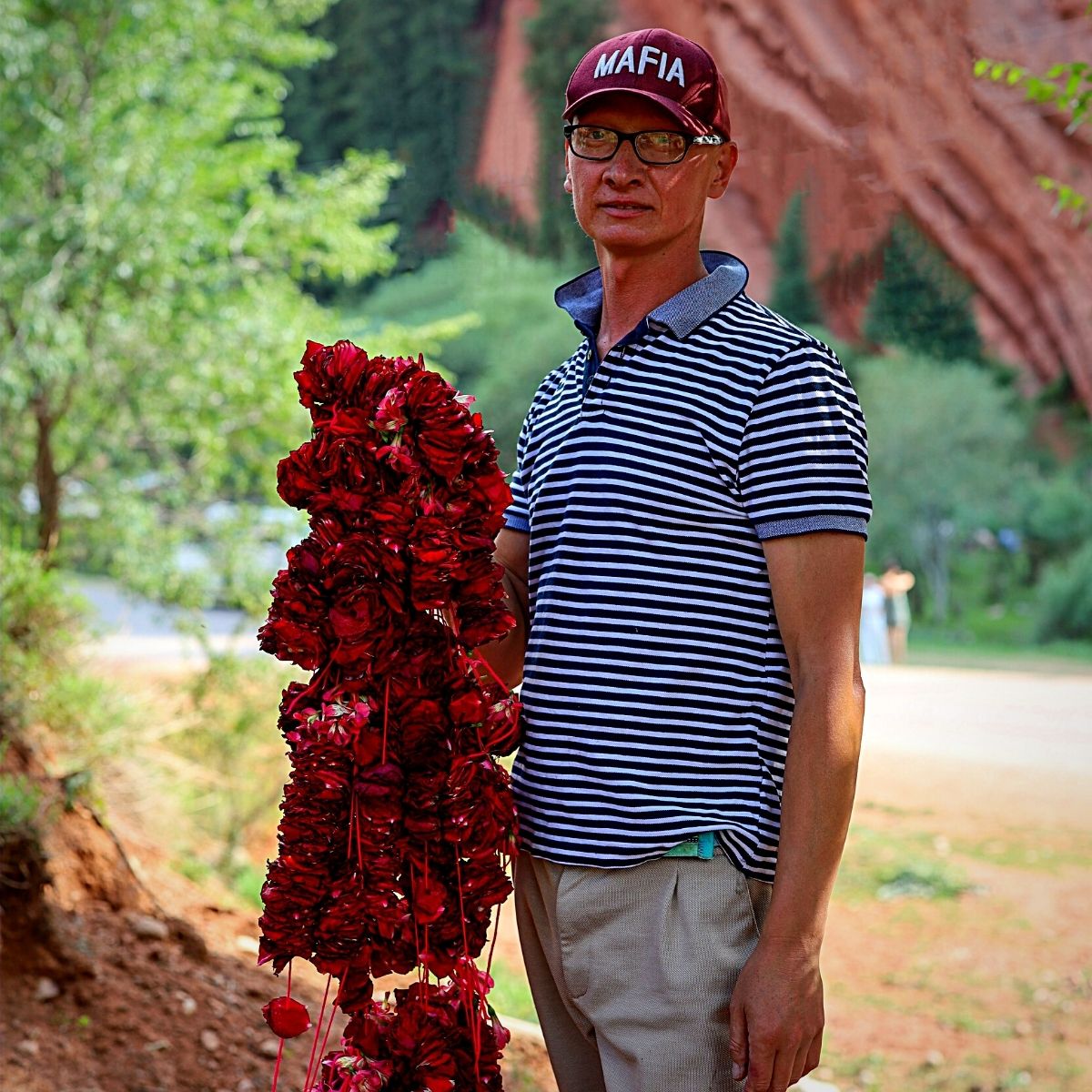 From the Jety-Oguz Gorge, we went to the wide valley of Kek-Dzhayyk — the Glade of Flowers — from where a stunning view of the mountains overgrown almost to the very top of the ridge with spruce forests opens up. And behind them the magnificent subalpine and alpine meadows, the jailoo.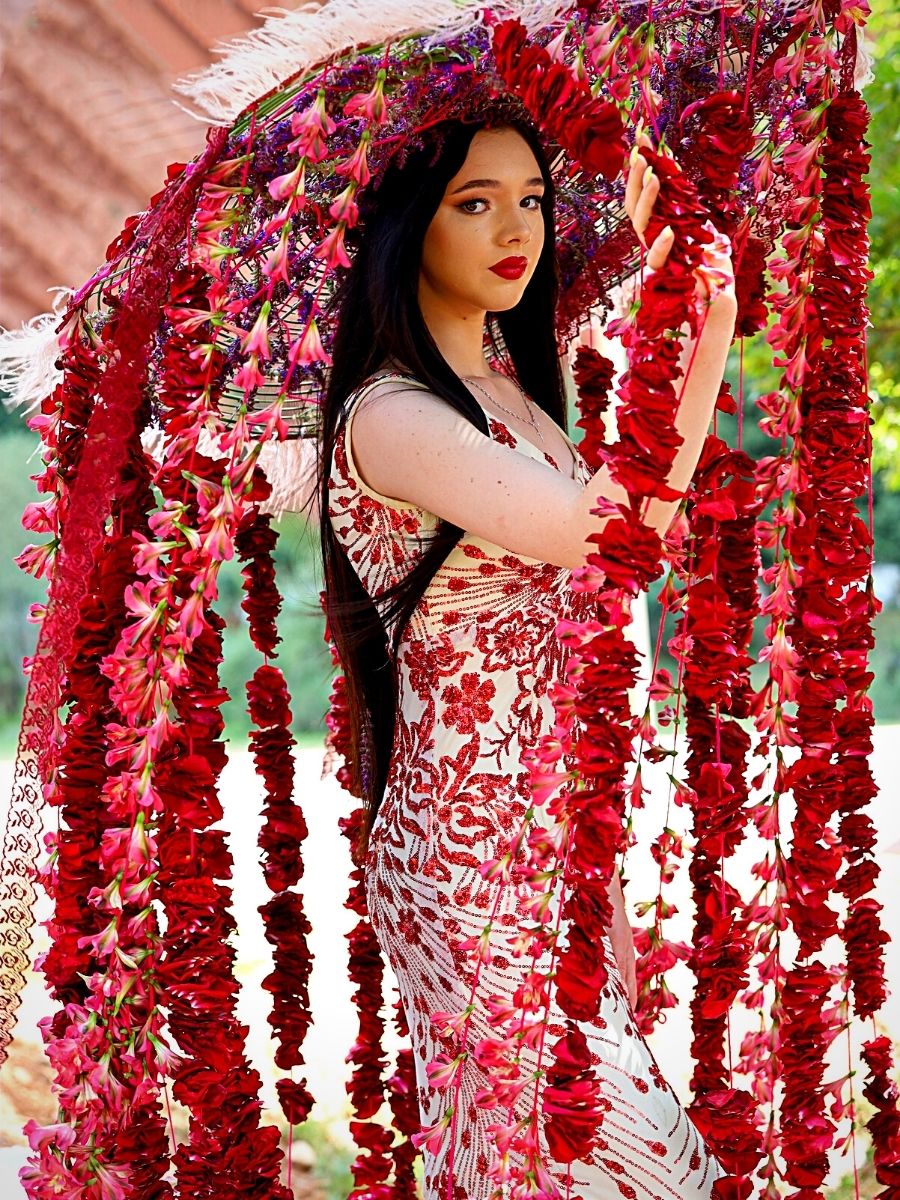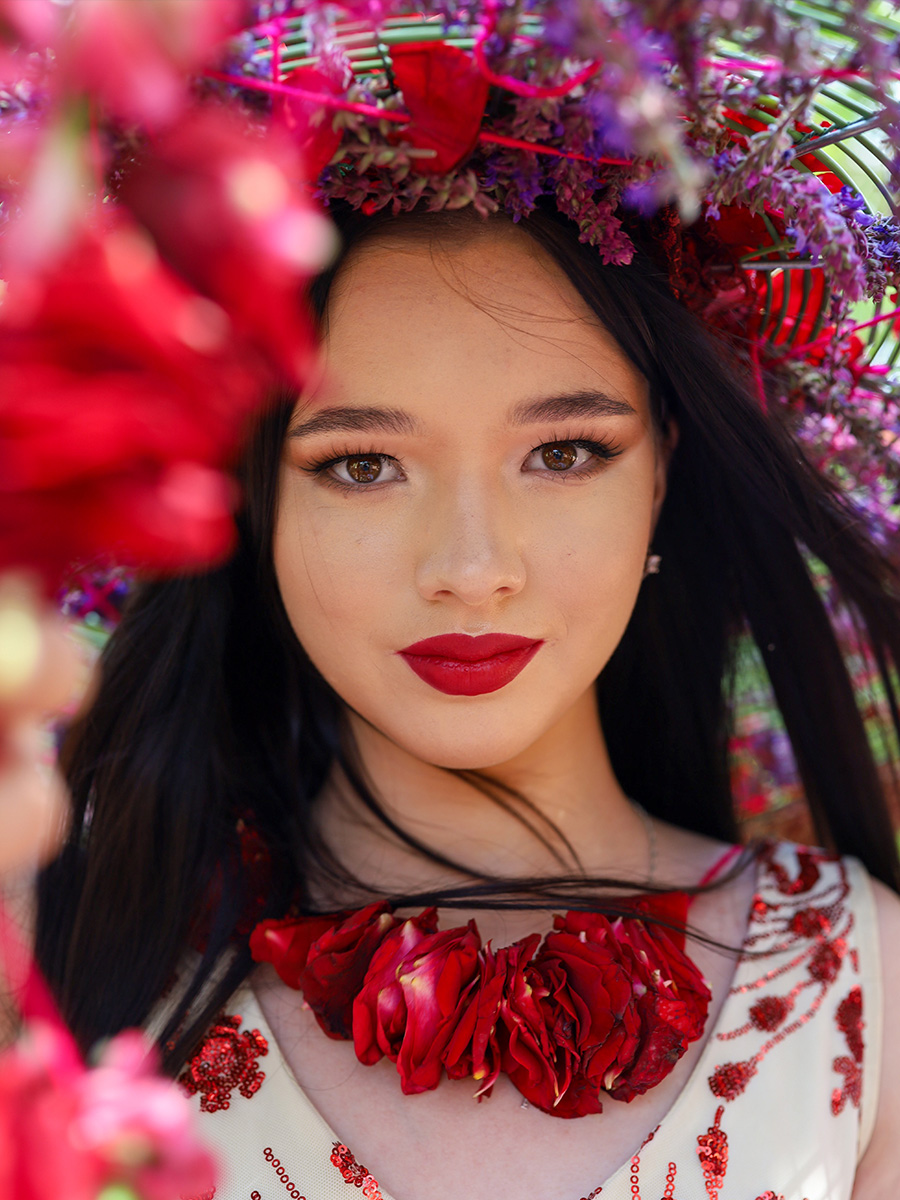 In spring and summer, there is a real celebration of flowers here — silvery stars of Edelweiss (Leontopidium nivale), alpine daisies (Aster alpinus), and golden root (Rhodiola rosea). And diverse wildlife, such as snow leopards, vultures, eagles, and herds of fast goats, bears, wild boars, roe deer, black grouse, kekliks, and pheasants.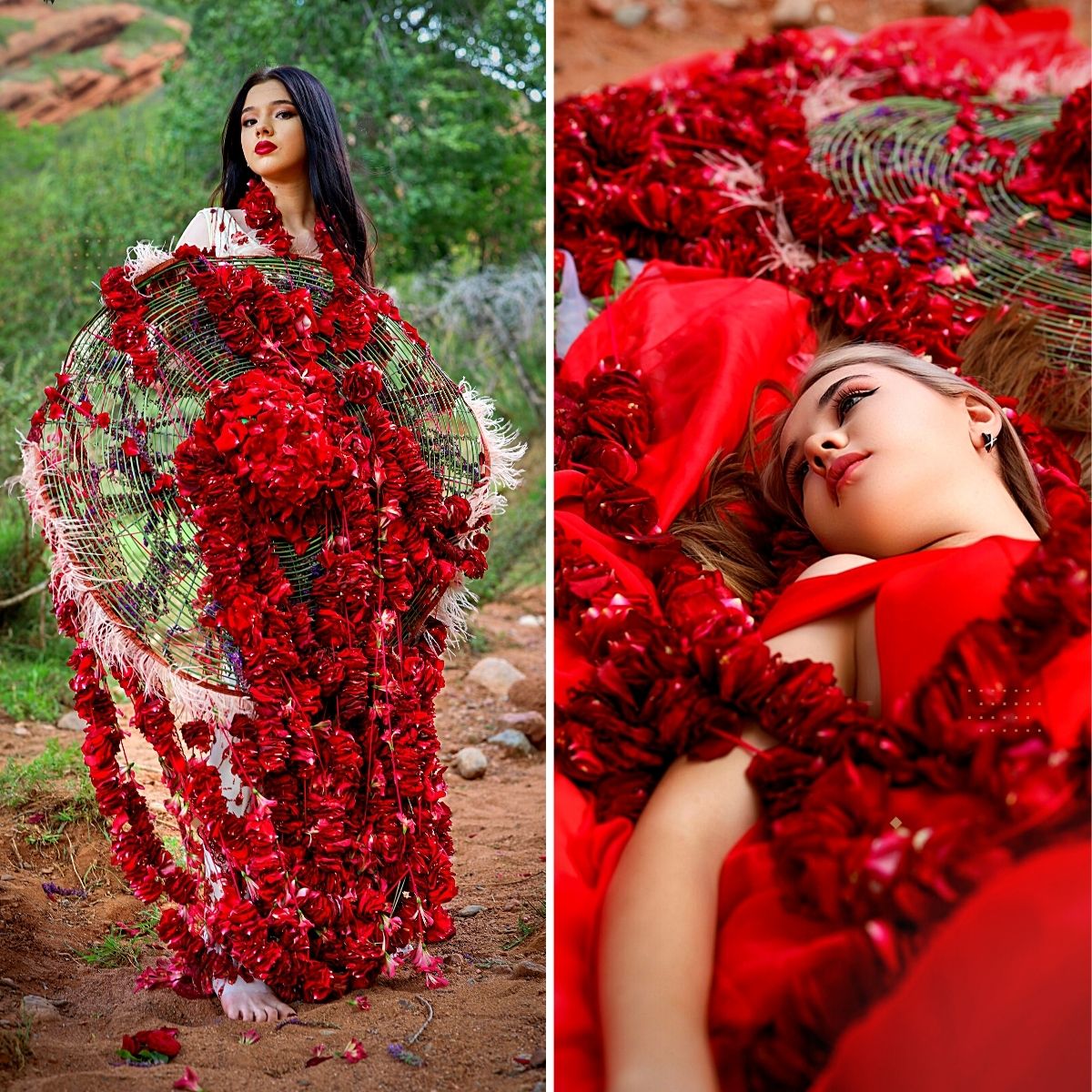 I want to share this with the whole world! Always yours, florist and photographer Petr Anokhin.
Florist and images by Petr Anokhin. Models: @_browneyes_227 and @daria_nazarenko on Instagram.