The concept of 'foraging' (definition: to search an area widely for provisions) has become more and more popular in floral artistry but is regarded as a somewhat secretive practice at the same time - as if we don't want clients to know that it happens.
We might see social media posts about florists on the side of the road (or in their own backyards) finding greenery and other bespoke, seasonal accents to add textural and visual interest to their arrangements. But typically that is where the conversation stops.
Let's Talk More About Foraging
Particularly in the luxury and wedding markets, foraging is a challenging practice to navigate because it can be a huge cost-saving benefit to the florist, but one would never want to give the impression of being 'cheap' in this endeavor either. I contend; however, that when done right, foraging as a sustainable practice in one's floral design business can absolutely have a time and place - even in the luxury market! So why not talk more about it instead of hiding it away from the public eye?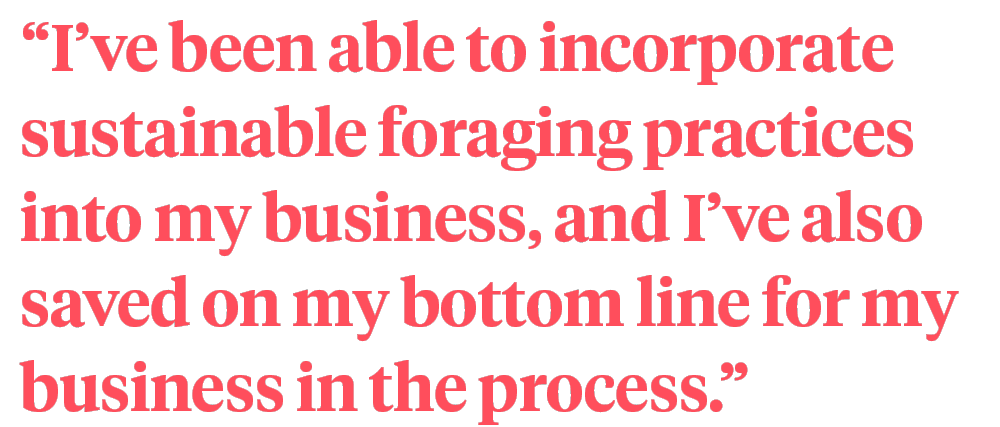 For my business, Garden and Grace Florals, our goal is to source as much product locally and seasonally as we can. While that's not always possible, I've found that foraging can be a wonderful way to incorporate local stems and, at times, offset costs when buying local flower stems is not an option. So how do I do it? Below are a few of my favorite ways to think about foraging for my luxury floral designs:
Think seasonally about where you are located. My design studio is in Florida, so we have greenery available to forage year-round. However, even if you live in a location where greenery is limited in the fall and winter seasons, the option to incorporate dried stems, as well as branches (my personal favorite), seed pods, or even stones and tree trunks is always fun to consider depending on the creative project. One of my favorite new hobbies is assessing what blooms and greenery can be dried naturally and used throughout the fall and winter months.
Test and try unique stems that catch your eye and match your aesthetic. I love whimsical, textural stems, so I've tested out a variety of different foraged grasses and greenery over the years to see what works best for me, my design tastes, and the season. Be sure to keep this in mind and experiment with how long certain stems stay hydrated. Ask yourself: do they do well out of water? Will they wilt as soon as they are cut? How well would they handle being arranged using different mechanics (chicken wire, versus a vase, etc)? These are all things to keep in mind depending on the use of the cut, foraged stem.
Be mindful of any laws in your state or country that prohibit the taking of naturally occurring flowers, stems, trees, greenery, or otherwise. Avoid taking anything that is clearly private property and be well-versed in your local laws about this practice.
Be safe when foraging. Ideally, bring one or two additional individuals with you and avoid going out to forage at night unless absolutely necessary. Stay away from busy roads and always watch for animals or other local hazards. For example, I always wear ankle boots because snakes in Florida are a very real threat!
Finally, keep the environment and your future sustainability efforts in mind. For example, ensure that you are not over-harvesting an area, to keep new growth continuing well into the future. Similarly, you can also determine if certain species you want to forage for are invasive, in which case you can certainly feel good about harvesting stems that aren't local to the area anyway! And finally, try to keep the area(s) you are foraging in better condition than when you found them. Don't dig up entire root systems unnecessarily, and pick up trash if and when you find it.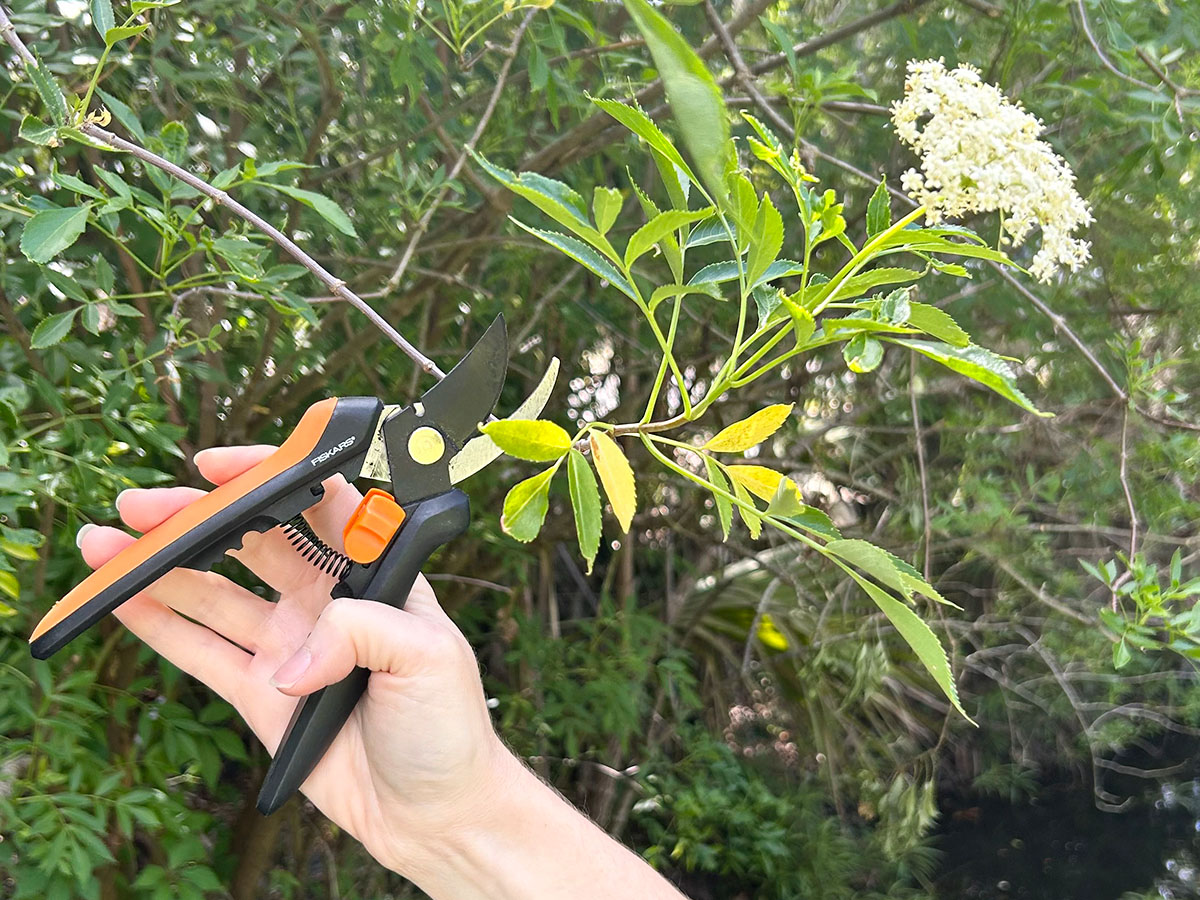 When keeping the above conditions in mind, I've been able to incorporate sustainable foraging practices into my business, and I've also saved on my bottom line for my business in the process. I truly believe it's a myth that sustainable practices can't also help a business be profitable. In fact, I've found it to be quite the opposite.
Using Sustainable Practices to Help the Bottom Line
By avoiding the shipping costs and added expense of additional stems for things like large boxes of greenery and branches specifically, I can also use that part of my budget for more of the luxury floral stems my clients have come to expect. I can physically incorporate higher stem counts, hence creating a more lush visual aesthetic, which I love creating in my luxury designs in particular. This approach also allows me to budget more for labor costs on installation days. It's truly a win-win for everyone involved with my business.
What started as a way to be ethically conscious in my business, especially when it comes to overall consumption and the environment, has blossomed into so much more. It's clear that sustainability can have a real impact and legacy in the floral world. Incorporating these ideas has transformed my business mindset overall - both from a financial as well as environmental impact perspective. I hope you find these tips useful and certainly welcome other ideas for how to bring more sustainability to the luxury floral market!
Photos by