Valentine once again was a special day for many. But just as many are still waiting for the right person to connect with, to fall in love with, this inspired me to do a special design: half a heart and something more, waiting for another heart to make it whole...
My Heart Waiting for Yours
It all started with the idea of love. But not classic love with a whole heart and red roses. A heart of love can only be whole when two hearts collide, but before that happens, only half a heart and something more is waiting. So we wanted something different: only to suggest love and heart and let the viewer imagine the other half of the heart and the desire born of waiting for love.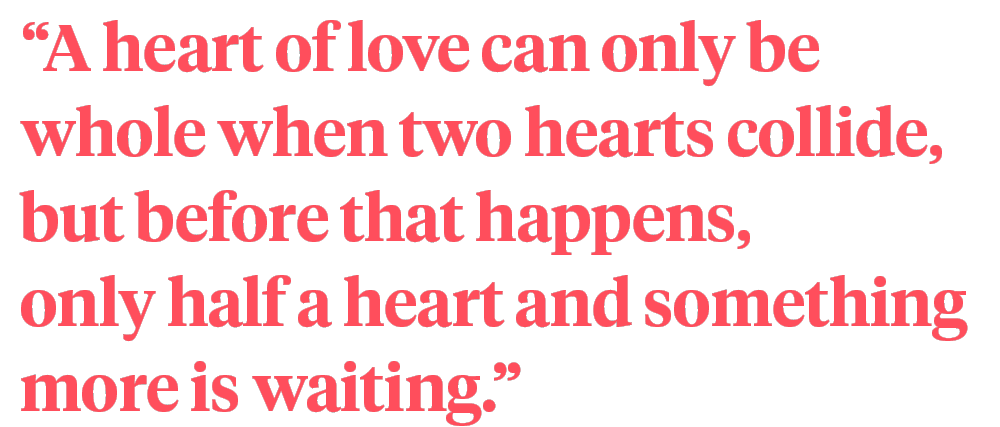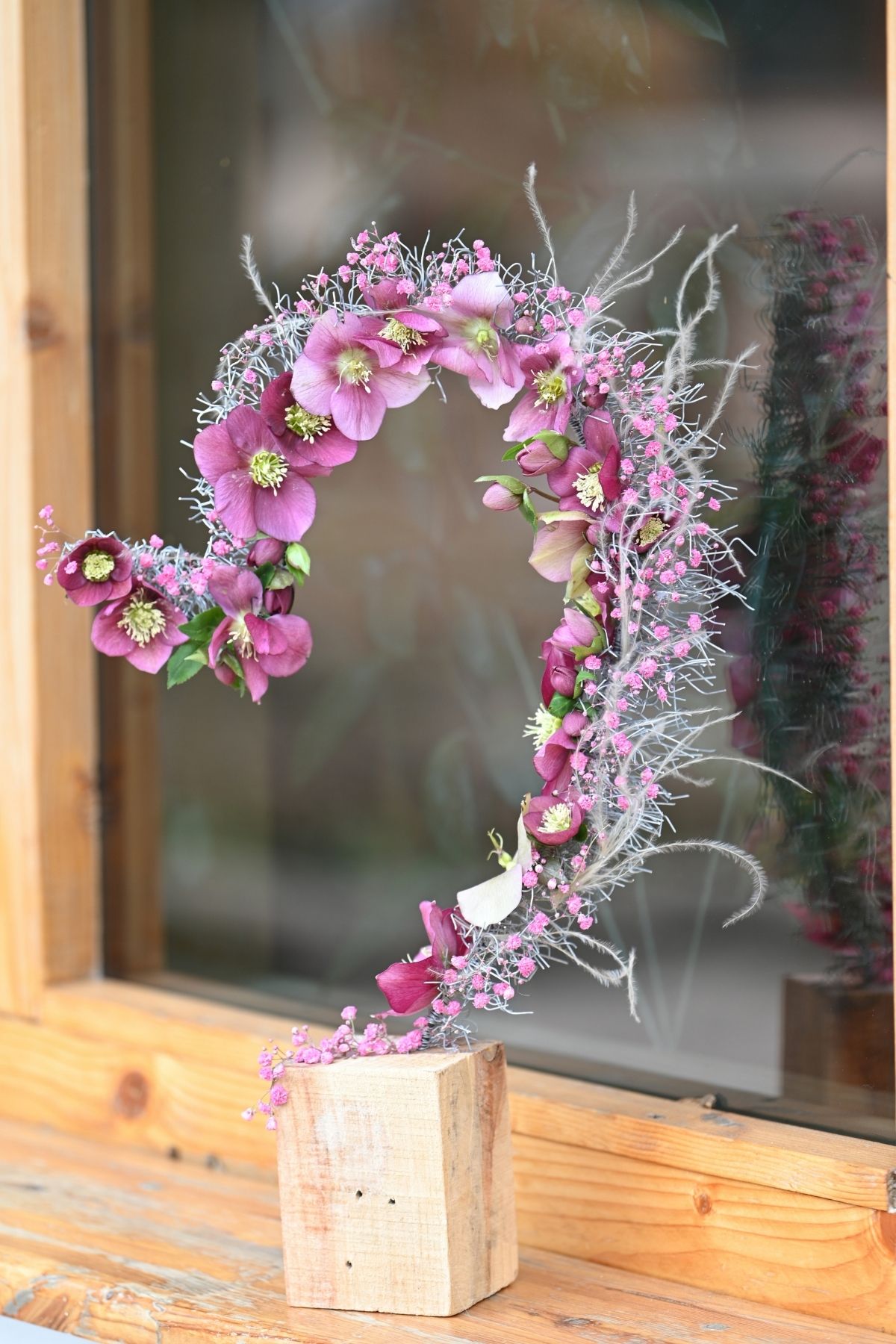 The Design
From my floral education EMC, I learned so many techniques and every once in a while I like to practice them. And for Thursd already a few times I wrote a blog about my designs and I love to do this.
The structure is made of two-dimensional wire and wood. The most painstaking part was to put each wire, piece by piece, on the thicker wire. This is what Anca, my employee at Chic Fleuriste, did with great enthusiasm and passion.
The Floral Part of 'Half and Something More of My Heart'
Then came the floral part, all made of natural flowers. I used helleborus orientalis, gypsophila paniculata, and stipa pennata. This all made it elegant and truthful. I designed and made the floral part myself.
We loved to make this unique arrangement and we had a really good time at the shooting even if we froze outside at 2 Celsius degrees :)
Enjoy and dream about perfect love!
A love flowers design by Laura Draghici from Chic Fleuriste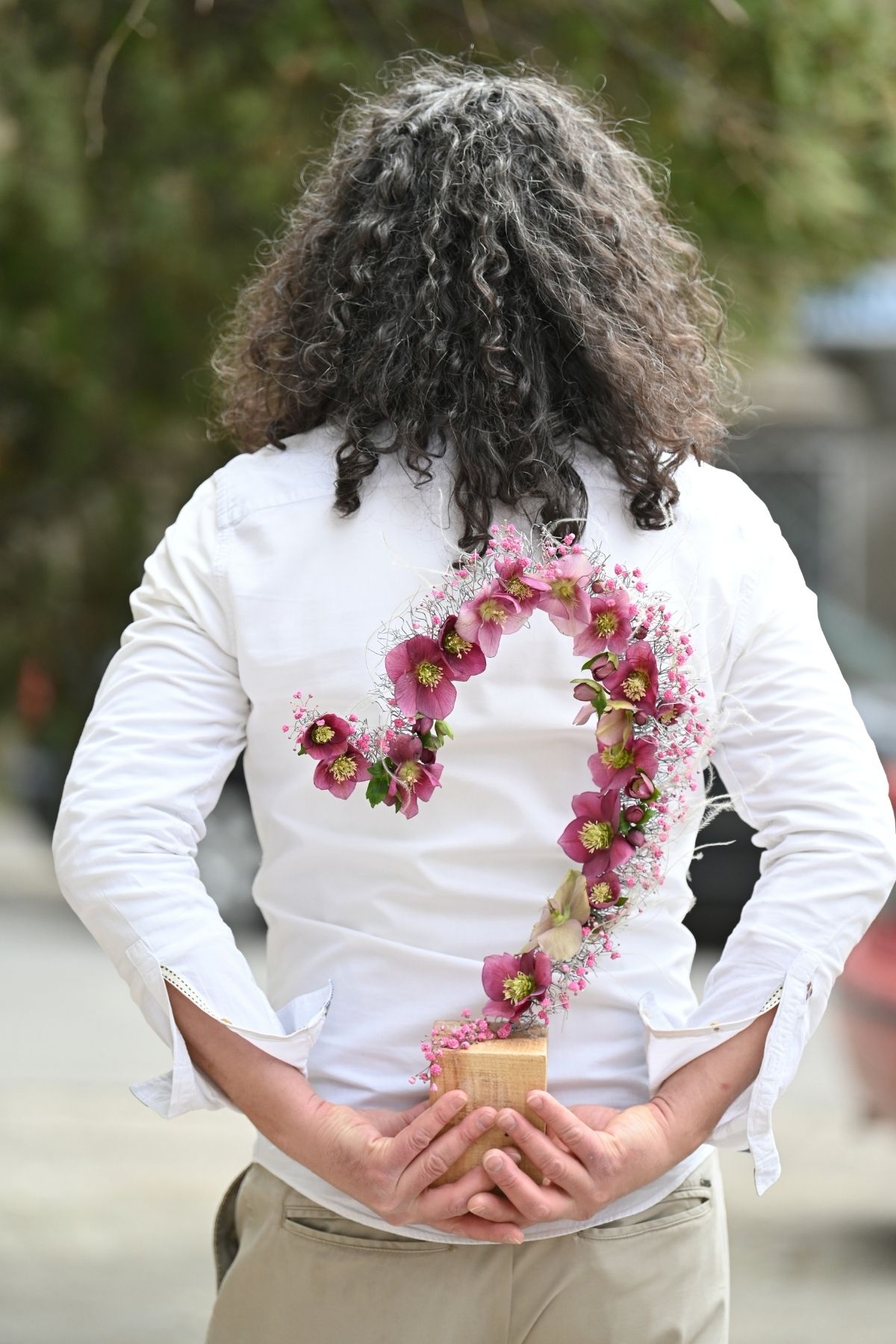 Model: Marius Matak. Photo: Marius Petre Photography