The terrible events in and around Russia have shocked us all. These unexpected far-reaching developments also affect us all. All Europeans. We all have to deal with it. In the first place, of course, we think of the people who are in the middle of the battle, but here I am looking specifically at the world of flowers. That is the world of breeders, growers, traders, florists and arrangers, and of course also the consumer. And now it's almost 8 March, International Women's Day...
Citizens and Businesses Have No Influence
It's a limited look at the events, but it's something I can overlook a bit. As a result of the events in Eastern Europe, many countries are taking all kinds of measures. Measures over which citizens and businesses have no influence, but which do affect them. In Russia, social media such as Facebook and Instagram are closed or throttled by the government. This has a major impact on contact between Russians and people outside Russia. In order not to lose sight of each other, many Russians are switching to alternative options such as Telegram and Vkontakte, insofar as they were not already using them.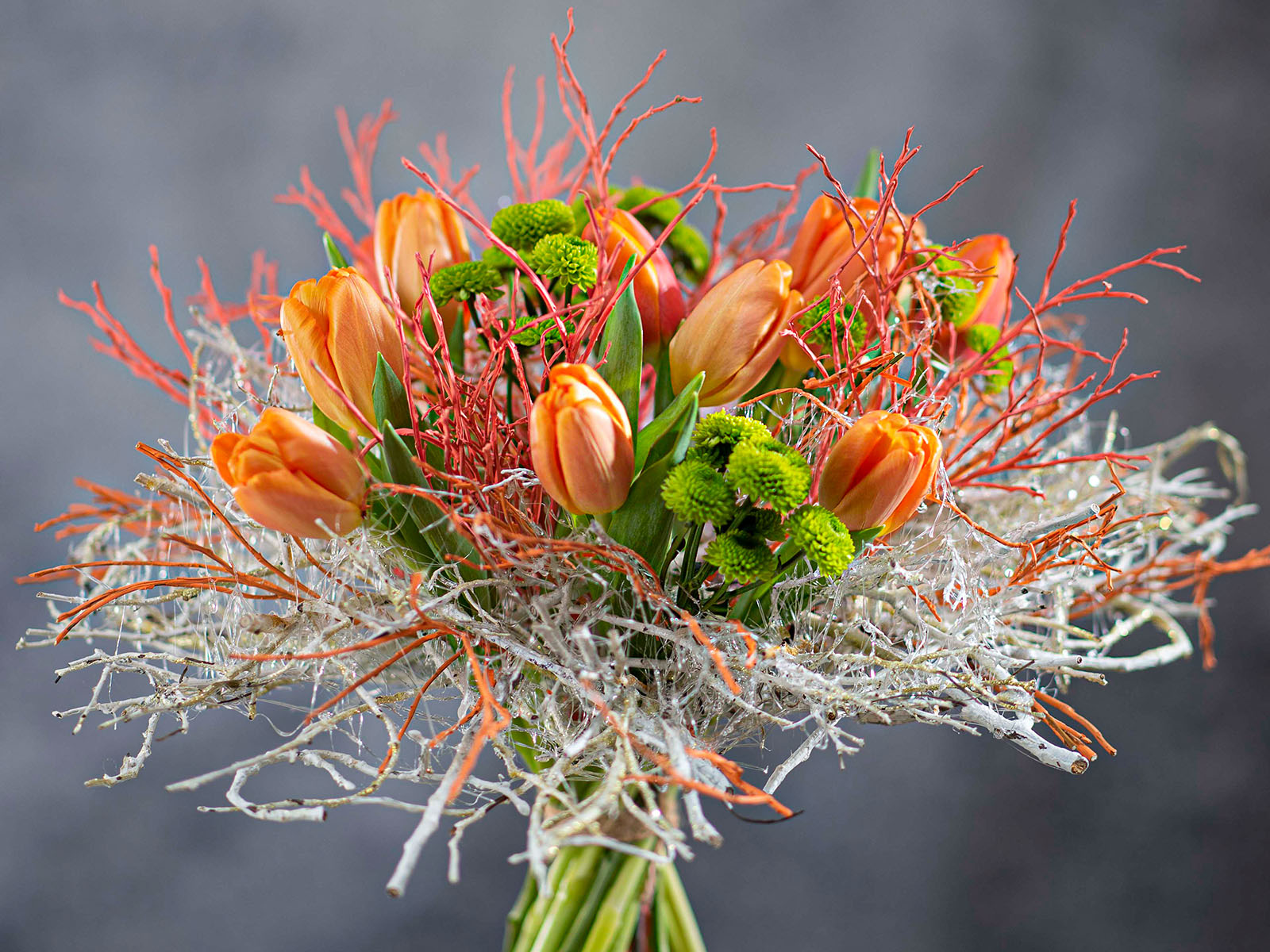 International Women's Day - A Bright Spot in Dark Times

The Russian citizen, the Russian florist, the Russian consumer want nothing more than to keep in touch with countries outside Russia. Also with regard to the flower trade. Like every year, the Russians want to celebrate International Women's Day on March 8. That's tradition. That is also a bright spot in dark times. They don't want us to be separated from each other. They try to maintain contact as well as possible via social media. Even now, Russians continue to love flowers, although flowers are not the most important thing at the moment.
Flowers Connect People as a Symbol of Peace
Flowers are a symbol of peace. Flowers connect people, provide support in uncertain times and offer living positive emotions. We need that too. Flowers were already on their way to Russia before March 8 when the Russian actions at the borders started. Part of this has arrived already in Russia. But now many are wondering how the transport has gone and how it still is going. How are the drivers? Others are figuring out how to keep paying their suppliers. Everyone has their questions about this.
In the Netherlands, too, people are desperately wondering what to do. For growers and traders, the question is whether deliveries can be made to Russia. There is much concern about the cost of energy prices, which was already high and is still increasing. This affects many in the sector, even if they do not do business with Russia.
But what also returns is what can be well represented with the proverb Hope Springs Eternal. I also read that in many online posts and other messages from Russia. Flowers match this: they bring hope, light, warmth, and positive emotions. Hope does spring eternal. Let's cherish Hope.