Respect for the Living World
I have been a florist for many years, I received an education close to the earth and based on respect for the living world. This education is one of the reasons I do this job. I'll tell you how I came to be an eco-florist while presenting my arrangements for the Scorched Earth color theme.
My Grandfather's Garden
It all started in my grandfather's garden. Very small, sitting inside lines of peas, which formed a cathedral above me, where I nibbled on the small tender green balls. Armed with a mischievous smile, hearing my grandfather come and go, pretending not to know where I was. I felt safe under the foliage. Until he poked his head through the twigs saying: "I found you!!! Come with me we are going to make a bouquet of flowers for Émilie", the loving nickname that my grandfather gave to my grandmother.
t that moment I held out my child's hand, to grab hold of my grandfather's callused hand. We strolled through the paths of the garden, which seemed huge at the time and reminded me of a kingdom. Arrived in front of the square of flowers, I picked up a large child's armful of zinnia, dahlia, cosmos, and gladioli, his favorites.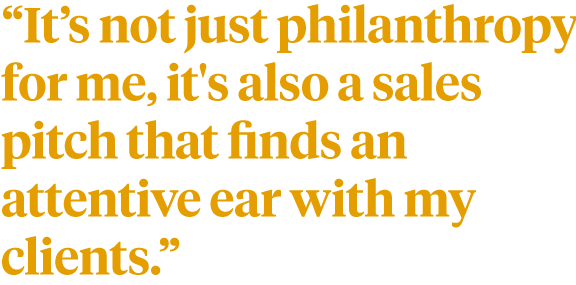 We dropped them in the nearby river where the cold, gushing water splashed my little boy's rosy cheeks. Then we would sit on the small stone bench against the hut of old worm-eaten planks, in the shade of an old sour cherry tree. We ate a strip of chocolate in a bun, a real feast. It was on the knees of this old man, with a deep and tender gaze at the same time, that I once realized that I had earth instead of blood in my veins. And that's when I was asked what I wanted to do when I was older, and I said: "I'm going to be a florist."
Being a Florist
Being a florist at Bota Bota is being in love with plants. Yet, there is a noticeable delay in terms of ecology in our profession. Fortunately, changes are taking place. A florist is not only an ambassador of beauty, but he must also be an ambassador for the ecological cause. For this, he enjoys a prominent place and an inseparable image of nature.
Many of us have made a green shift in partnership with suppliers. Products with more ecological values ​​arrive on the market, including biodegradable packaging, recycled containers but also biodegradable floral foams. Even if they do not fulfill the same stitching characteristics as traditional foams, our beautiful planet is well worth this effort. It is through the consumption and increased sales of these products that our suppliers improve their ecological ranges to finally arrive at products equivalent to traditional foams.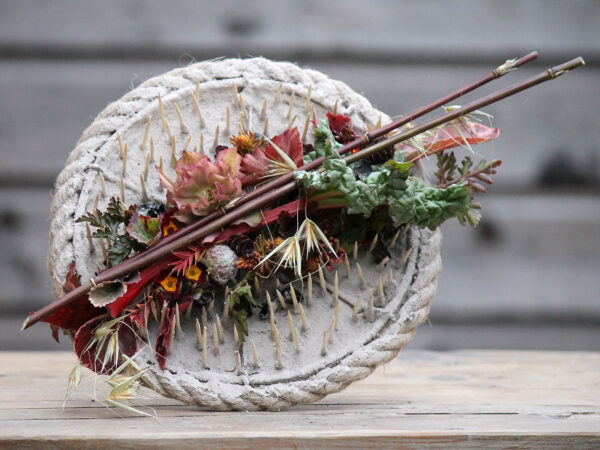 A Plant Revolution
A revolution is also taking place around plants. Some producers have chosen to abandon plastic sleeves or have chosen to reduce their consumption of energy and of treatment products and fertilizers. Flowers are not left out, the labels have flourished: organic, eco-responsible, zero treatment. A real range has developed. For my part, I have made these ecological choices a very long time ago: reducing the consumption of plastic, using these well-known foams but also reducing my carbon footprint by consuming more locally, whether for flowers or plants, and composting green waste. It's not just philanthropy for me, it's also a sales pitch that finds an attentive ear with my clients. Without making a big deal out of it, because there is nothing more unproductive than the media hype.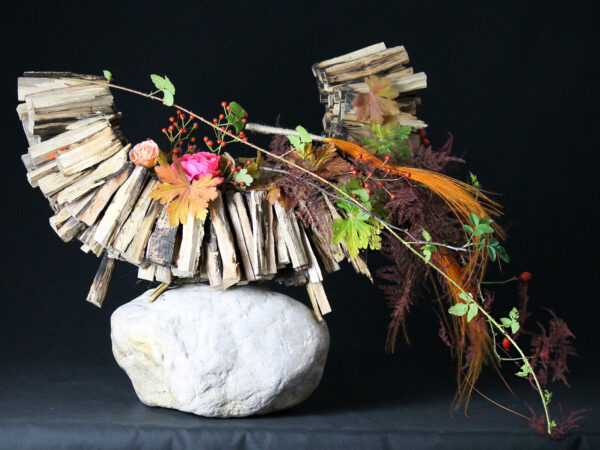 Eco Enthusiasm
Eco-responsible or local products are experiencing real enthusiasm and are growing by 13% in 2019, which is the best progress concerning everyday consumer goods. It is time for us florists to pull out of the game and take control of our history by proving that we are a true ambassador for this cause which is not just a simple commercial argument. I am an eco-florist allowing my profession to have a future in a changing world. The designs in my blog are made for that purpose too, showing my interpretation of Scorched Earth.