A New Challenge of a Pop-up Shop
We are two young florists who recently joined forces to transform the world with flowers and plants! Our duo consists of Sören van Laer, a Belgian freelance florist that creatively collaborates with French florist Aymeric Chaouche in hosting workshops, styling events, and starting a webshop. Our challenge at the moment is to open a pop-up shop in an old and empty building in Sören's hometown of Bornem, Belgium.
Local Economy
We were forced to change our entire lifestyle. Normally we both worked more towards events and our schedule was filled with freelance assignments for parties and demonstrations. Our lives consisted of traveling around the globe to teach, demonstrate, and design. The corona crisis forced us to focus more on our local economy. After launching an e-shop, a brainstorm followed about which challenges to tackle next.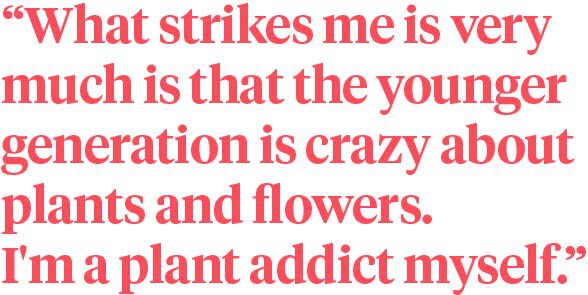 We were able to get in touch with the owner of an empty building that they will soon be demolishing. As a florist, we can turn an empty building into a plant paradise, we thought. And what's even better is that drilling a hole in the wall to make a special decoration is of course no problem here. Our work normally consists of processing orders from our studio, but we now wanted to change this perspective and show what we can do for our city for a short period of time. A Pop-up seemed the perfect way to realize this.
Aymeric:
"For me the pop-up concept is a real revelation, because of this, we can show our " savoir-faire " (know-how) directly to the customers. I also missed being in contact with customers very much."
A Decorum Plant Wall as an Eye-catcher
People are more and more fascinated by plants and greenery. The plant wall is therefore the ideal attraction! Vegetative walls are very trendy, and most importantly, they are Instagramable. For this plant wall design, we worked with a base of cork bark and Decorum green plants of which the Perfium Scented Orchids create that extra special effect. What strikes me very much is that the younger generation is crazy about plants & flowers. As a florist, you have to respond to this and create hip plants and flower creations. I'm a plant addict myself. Aymeric:
"The best way to announce our pop-up concept is with plants from Decorum. These plants stand for quality, innovation and sustainability and that is exactly the message we want to carry out."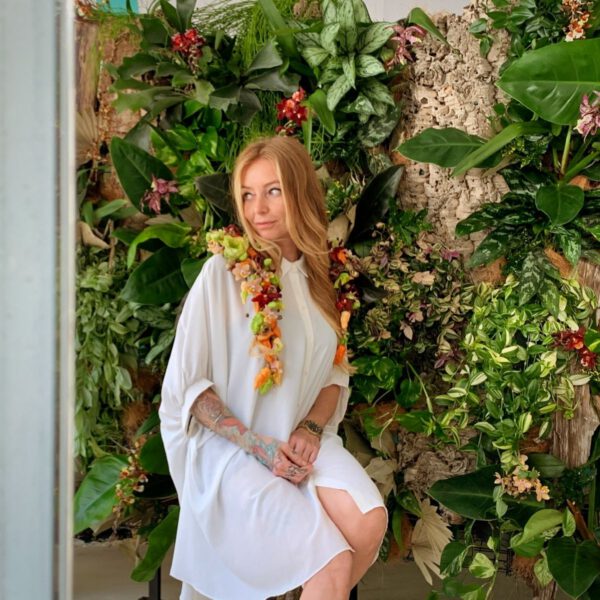 It's Incredible What An Impact Plants Have!
You cannot imagine how many passers-by were suddenly admiring the vegetative wall with wide eyes, and spontaneously smiling. This is what plants and flowers do to people and it's awesome! -Sören & Aymeric