Taking flowers as my muse, I look to nature as an ever-inspiring source of creativity for my floral design studio La Musa de las Flores. High in the Mexican mountains, in a small town two hours from Mexico City, I grow a delicate cut flower garden for my romantic arrangements that echo the relationship between design and nature. I look up to many other gardeners and the way they design and decided to get to know them better. Lucy Hunter (of The Flower Hunter) would describe herself as a visual storyteller who is passionate about creating floral and garden art and capturing that sense of theatre with her camera around the world for events, editorials, education, and private clients.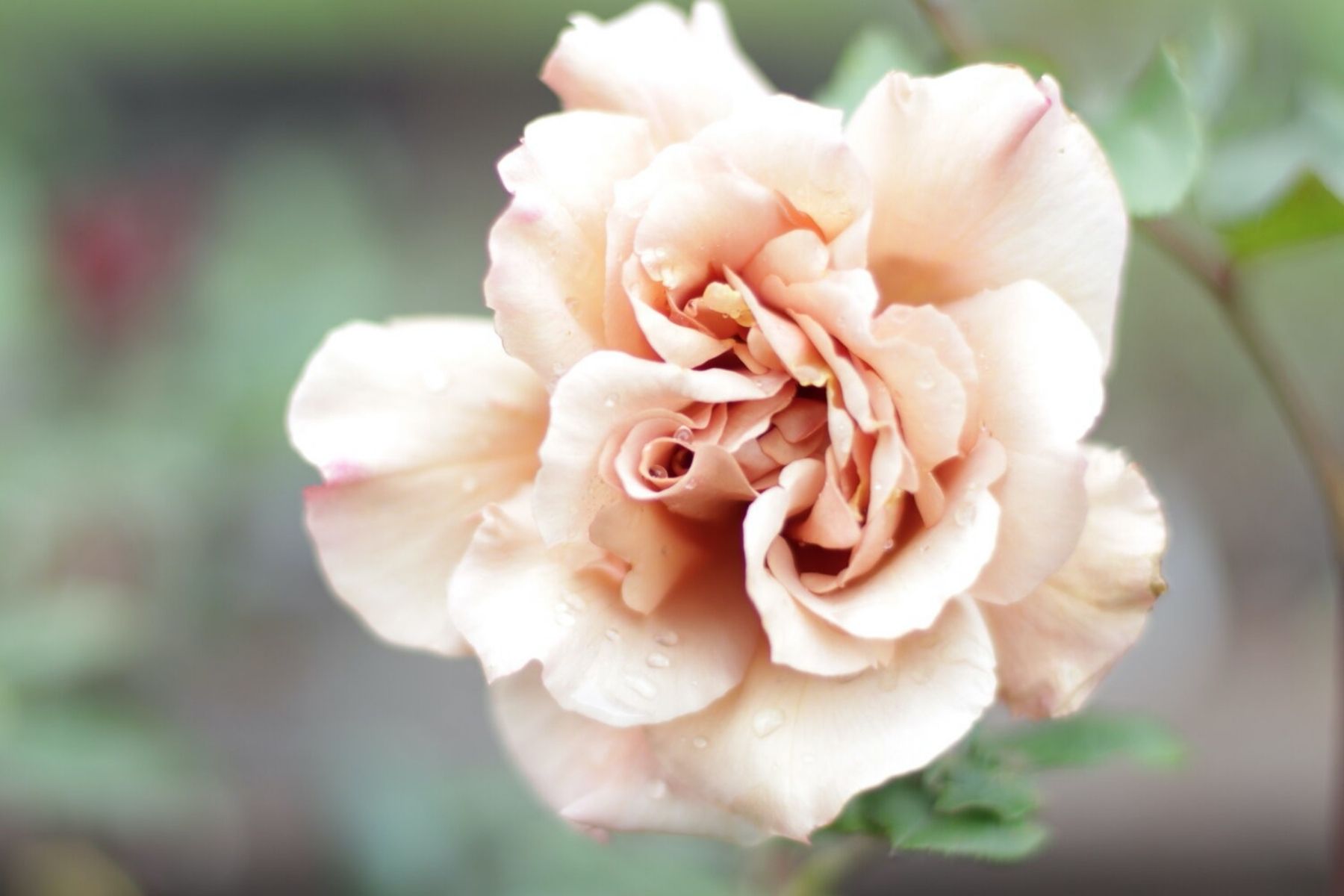 An Interview With Lucy, The Flower Hunter
Lucy's background is in landscape design and her connection to nature and how flowers grow is very deep. I love how her arrangements are so effortless and always look like they have been there forever. Learn more about this passionate floral creative in my one-on-one interview with Lucy, to start with her background and start in flowers.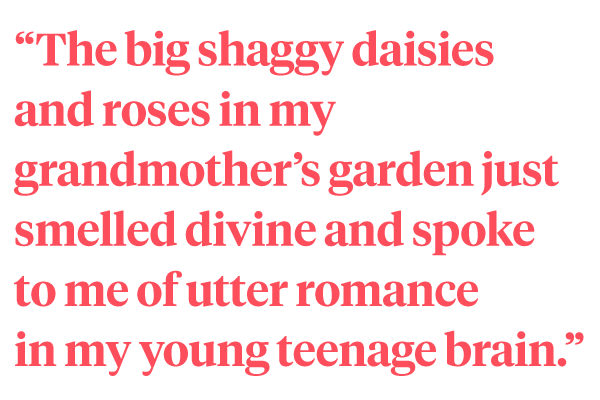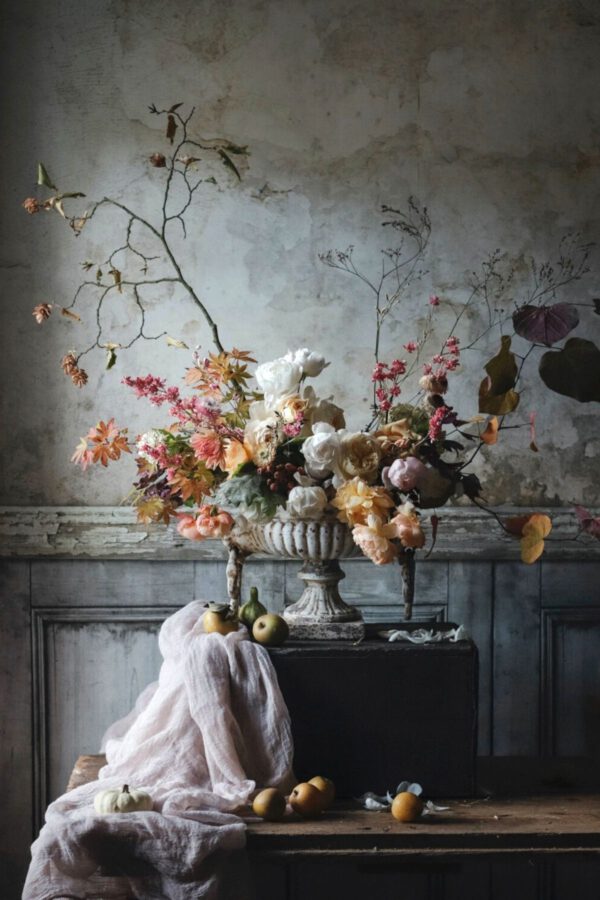 Can you tell us a little bit about your background and how you started doing flowers?
"My Grandmother gardened and arranged flowers in a small patch behind her house in South East London. Some of my happiest, early memories I have,  are of spending time with her in the garden.  At weekends in large straw hats, helping her with the dead head big shaggy daisies and roses that just smelled divine. And spoke to me of utter romance in my young teenage brain. After leaving school I went to university and painted for 3 years. My artwork always showed gardens and flowers. Eventually, after a few hopeless and soulless jobs I went back to college and studied Garden Design. That was 20 years ago now. I've been lucky enough to design in some amazing spaces ever since. So, flowers and gardens have always been a part of my life."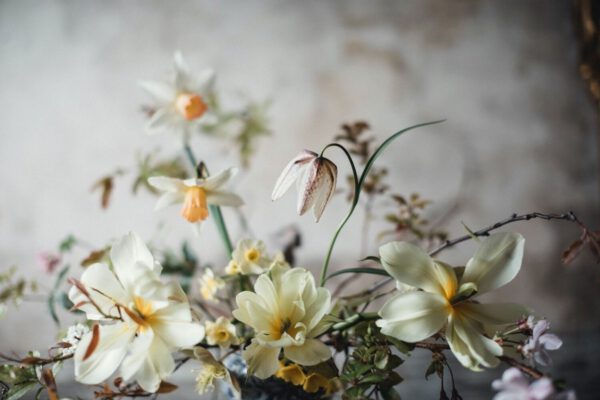 Doing What I Had Imagined
"I didn't think about floral design in detail until 3 years ago when my sister decided to get married and entrusted me with the flowers for her big day. I learned the basics that were widely available at the time, but felt uncomfortable with traditional bouquet making and using floral foam. I wanted my flowers to look as if they really had just been grown and cut from the garden. Then I discovered Instagram and the amazing creative designers on there doing what I had imagined.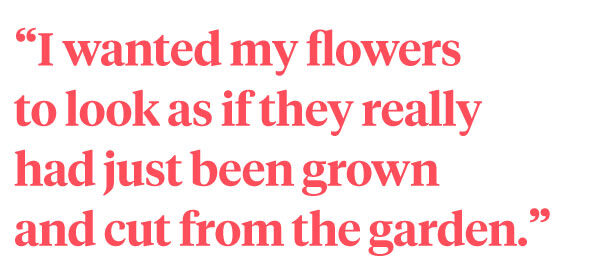 The LMDF (La Musa de las Flores) growing and designing online school wants to bring both disciplines together and create a greater consciousness about the only way to go for The Floral design is using local and seasonal flowers and in an ideal scenario having florists growing their own flowers."
Why is your background so important to you in your floral design?
"I feel very strongly about using flowers that would naturally grow together, be happy 'bed mates'. I guess I instinctively arrange flowers in this way, giving them the space and air they would need if they were growing in the garden. Allow them to rest in the bowl the way they would outside. This way it looks natural and effortless. I do feel florists should have an understanding of the product they use on a daily basis. When they bloom and look at their most beautiful and you grow them yourself, that gives you this deep understanding."

Would you like to talk about the seasons in England and how you use them in your designs?
"We have very defined seasons in the UK. Spring, Summer, Autumn, and Winter. I think it is so important to celebrate each of these seasons with the flowers that grow in the garden during these months, like eating food that would grow in that season would always taste far sweeter. You can import Tomatoes all year round here but in my opinion, they never taste as delicious and sweet as those grown in the garden and picked in late August.

Spring

So, in Spring, we have an abundance of Tulips, Wallflowers, Peonies. The garden is bright green and full of promise and new life. Designs tend to be exuberant, bursting out of the urn.

Summer

In Summer we have roses, tall spires of Delphiniums, Achilleas, Herbs such as Mint and Thymes.... as the weather becomes warmer and we have less rain the colors become more muted, romantic, and smell amazing. Designs take on a lazy, hazy feel. Roses spill over the sides of urns in abundance. They don't last long; the petals fall off as I design but I love that.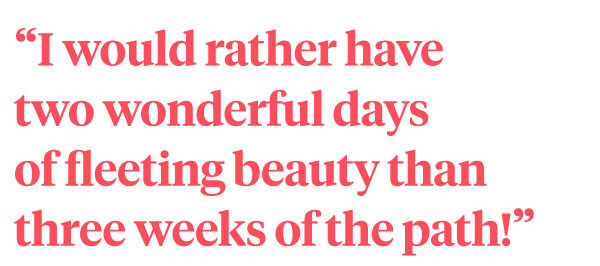 Autumn

In Autumn the leaves on the trees and shrubs are turning red and g Sedums are all kinds of plum and dusky pinks, Rudbeckias in all colors of the sunset. Grass heads shimmer. Apples are falling off the trees. There is a kind of stillness to Autumn and often we can have really lovely warm weather, the last hurrah before the nights get longer. Autumn is my favorite time of the year. I think of warm jumpers, roaring fires, and love arranging with the beautiful warm colors and rusty tones.

Winter

Winter is usually wet. Traditionally cold and occasionally it snows, though climate change is definitely changing things in this respect. The real cold is good for the garden but increasingly Winter and Spring slip into one and there is little difference weather-wise. I don't tend to arrange much in the Winter as the garden is bare. I love bringing plants inside and sometimes a small pot of Snowdrops can make a beautiful still life arrangement. If I have a big event then I might have to import flowers but they just don't have the quirks, the bends, and fragility of the garden so I find the work disappointing and uninspiring."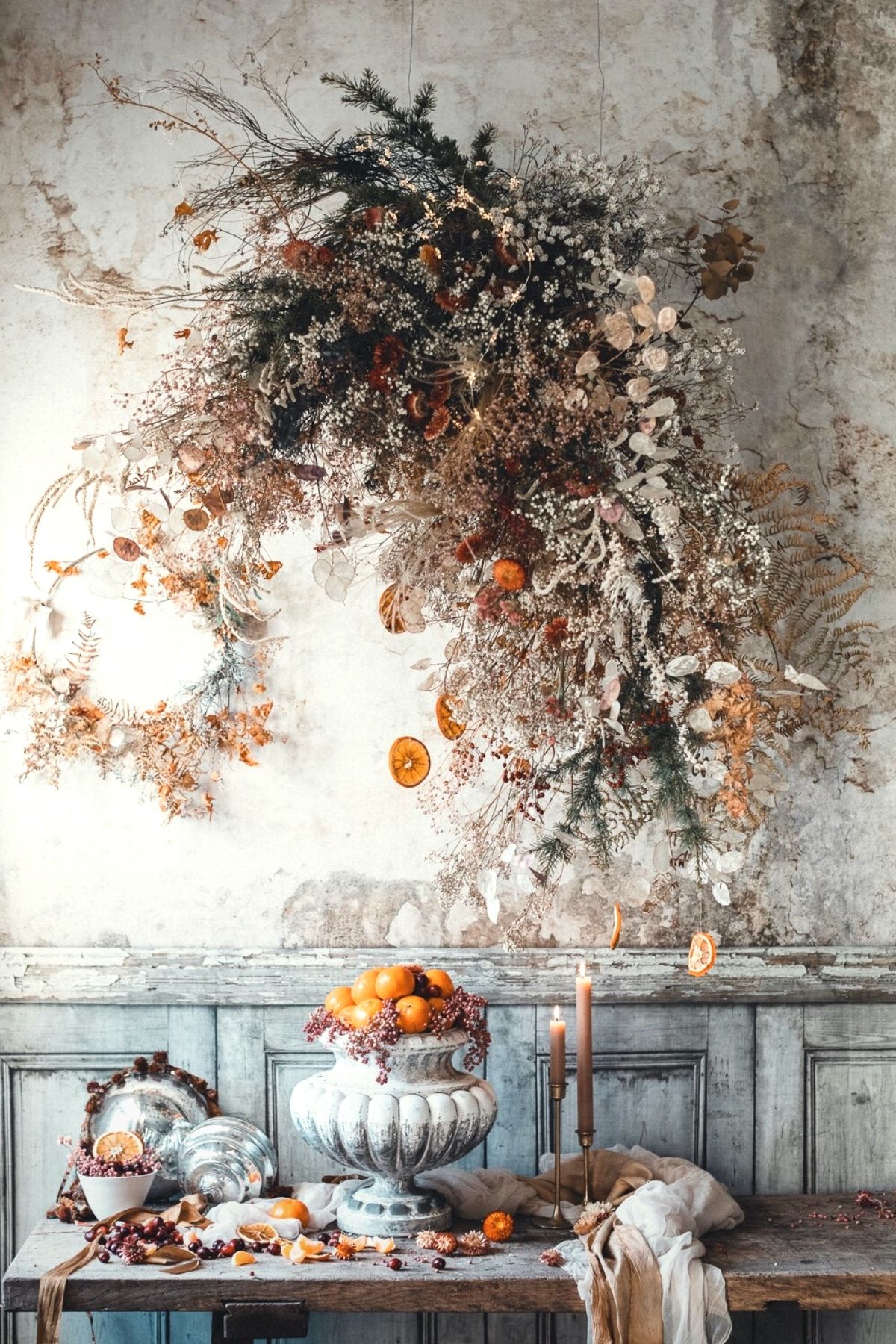 How easy is it to keep it local and seasonal in the UK?
"If you garden (and we do like to garden in the UK) then it is fairly easy to produce small arrangements seasonally. If you are working as an event florist then you either need to be growing on a large scale or live near to a flower farmer. I'm lucky to live near to one of the best in the UK, Carol Siddorn who can supply good quantities from March through to late October. Winter is always difficult if you want to only use local and seasonal though more and more designers here are embracing the dried flower trend."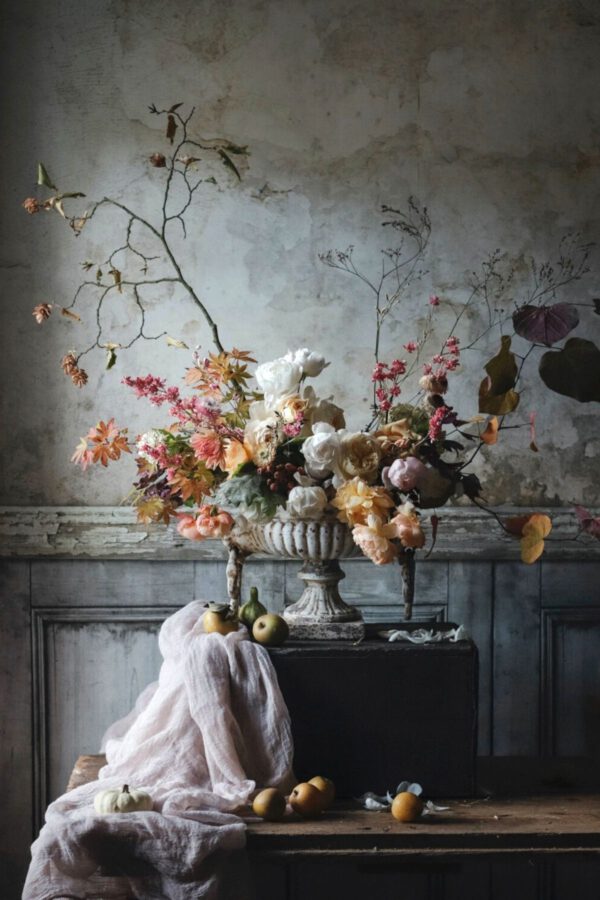 Do you think there is a deep consciousness about this subject of local and seasonal flowers?
"I think it is becoming bigger, especially after this pandemic we have all lived through this year. We are all looking at sustainability, enjoying the simple things. Noticing nature more and appreciating it. It's rather lovely, I think, to stare at a small vase of 'Snowdrops' in the Winter few a couple of days that you've picked in the garden than a large vase of shop-bought roses (because here, during the Winter you can only have imported ones) that are as straight as an arrow, have no scent and you have to stare at them for three weeks because they have been bred for longevity and value for money! I know I would rather have two wonderful days of fleeting beauty than three weeks of the path! To be honest, I hope the days of gilded excess are waning. You can create so much authentic beauty with slightly less product but exquisite blooms. Why would you not want your roses to smell divine?"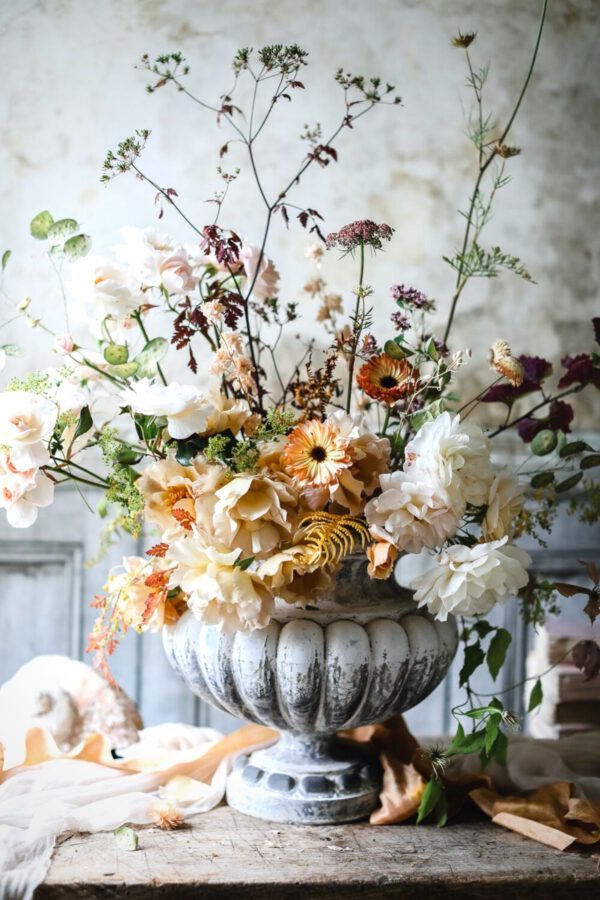 Tell us a bit about your process of designing. Tell us how styling your pieces became such an important part of your art.
"I talk to my flowers. Slightly mad I know, but I always have. Not out loud (obviously), but in my head and they all have personalities. We have big Opera Divas that like to be big, blowsy, and loud (Peonies) and then the giggling chorus girls who titter in the background (multi-headed roses) and then the orchestra pit where the Achillea provides the background music and then the Prima Ballerina who flies across the stage in all her breathtaking, delicate beauty (a long piece of Clematis) and the leading man being all moody and handsome in the corner (smoke bush). After I've arranged them in an urn I then love to style with other items I have, like a wafty silk scarf wrapped around the urn for a touch of glamour or a bowl of fruit cascading along the table to add a touch of whimsy. Then the image tells of a story. Those flowers are posing for a family photograph and they need to look at their best and we all need a few accessories and props from time to time, don't we!"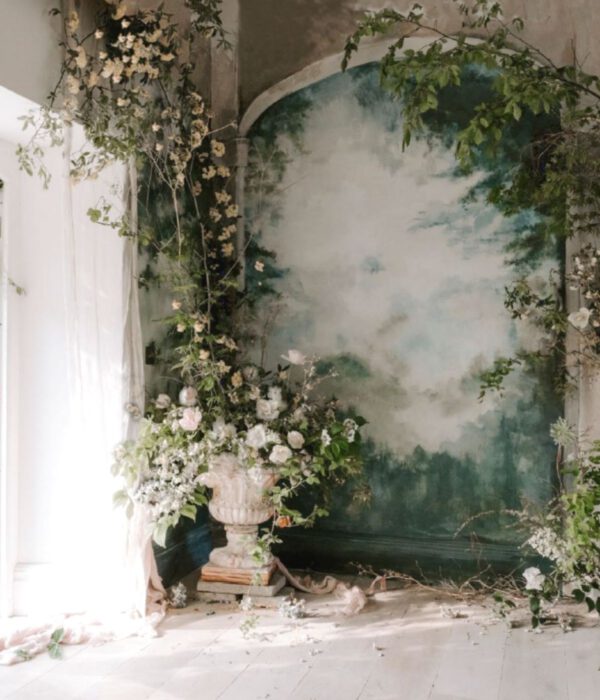 Get To Know More About Lucy