This special carnation to me is part of a natural and contemporary movement. Its very natural spirit reminds me of green hills and a certain feel of tranquility. Carnation 'Punky Ball' is for this Zeitgeist, for today, it's 'L'Air du Temps'.
fun fact: this Dianthus variety won as the Best in Class for Cut Dianthus for the Variety Competition at SAF Annual Convention last month in Orlando.

Dianthus Barbatus Punky Ball
The intense green of Dianthus Barbatus Punky Ball from breeder Ball seems to be a colorimetric link between all the flowers. But it also creates surprise in the eyes of my customers who light up when their eyes land on this flower. I can read in their eyes a mixture of questioning and wonder.
It creates new volumes and textures and allows me to create large flat areas. These flat areas do not lose their nobility and are never relegated to the background.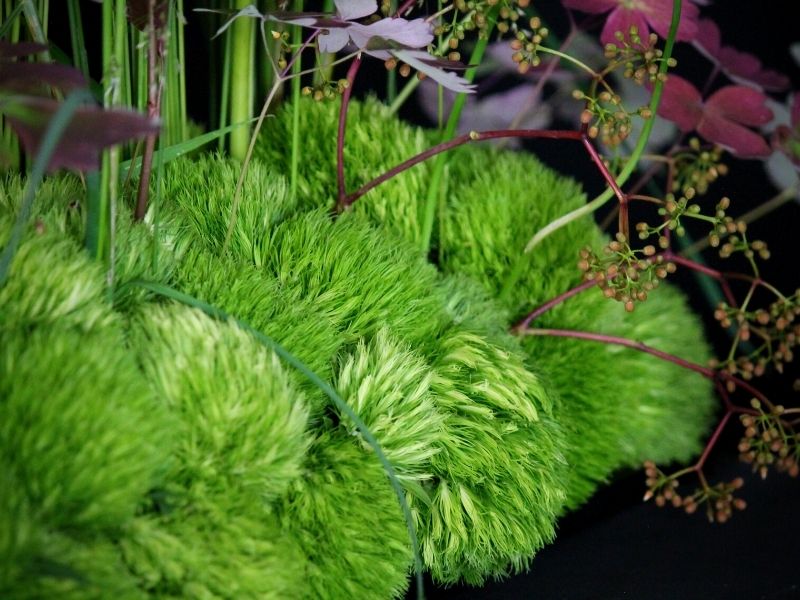 This Carnation Is Wild & Young
"It leads us on creative paths never explored before and instills a true revolution in our creations."
Dianthus Punky Ball offers us such longevity that revolutionizes the world of flowers. Can we talk about a green revolution? I think so! It is at the crossroads between flowers and noble foliage; it creates a new perspective and depth for our creations and definitely brings a wild & young dimension.
This is something I like a lot, and even more so to my customers, who prefer sparkling, youthful arrangements that are nevertheless natural in spirit.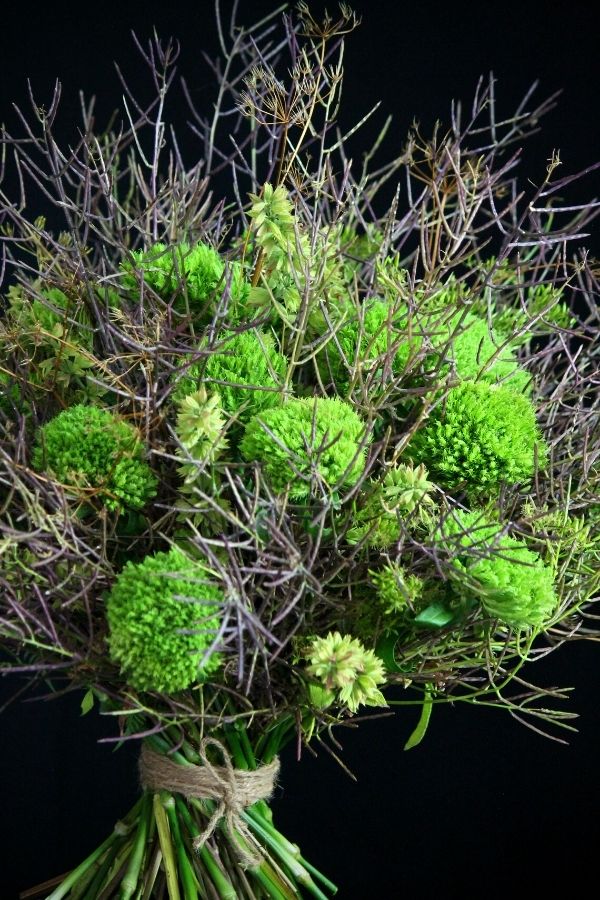 Dianthus Barbatus Punky Ball Is in Line With New Customer Trends
This new variety of carnations brings a new breath of fresh air into the muted and old-fashioned world of the Caryophyllaceae. This large family of plants cultivated for a long time does not need a lot of water and is naturally resistant to diseases. It is therefore perfectly in line with the new consumer trends.
Punky Ball Brings Me Down Memory Lane
But far from all these considerations, it leads me to a world that I know well. It is that of the green hills of my native Jura, a region in France with beautiful mountains and landscapes. Where I used to run with my childhood friends in the fresh spring grass. Where the timid spring sun hugs the peaks of the childlike, green curves. The sun at that time of the year only meets resistance in the morning mists. And from time to time in groves of trees with soft green foliage dotted with fragrant white flowers.
This memory still gives me a desire for an endless walk in a world preserved from interference. A world where the sun plays between nimbus and drops of morning dew. In which our star is detracted in a myriad of diamonds as if to adorn with jewels. This environment for me is a treasure.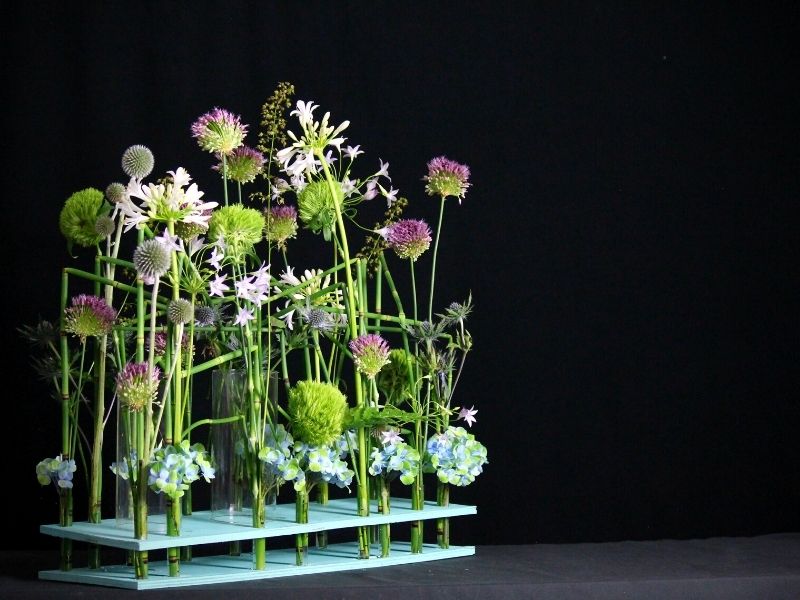 Longing for Nature Is Translated Into This Carnation
At no time during this childish and natural quietude, did I think that these juvenile experiences would one day translate into a flower like this carnation. But there it is. As if this longing for nature was translated into these Punky Ball carnations.
Who would have thought that a 7cm diameter ball of greenery would hide impulses that are both current and natural?