The concept of this "Cordiality" project is complex, yet multidimensional. It was born at the time of the lockdown, when cultural institutions, theaters, cinemas, art galleries, restaurants, etc. were closed and unavailable with numerous restrictions. The goal of this project "Cordiality" with the Red tacazzi+ Rose from breeder Dümmen Orange and grown by Holla Roses, therefore, was to "go out" to the street and reach the widest audience possible.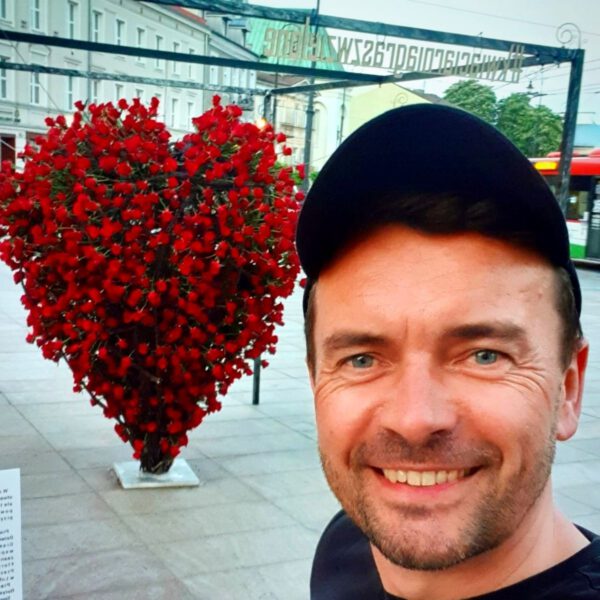 Project "Cordiality" With Red Tacazzi+ Roses
We decided to do the design when restrictions were loosened a bit, so we could feel more comfortable not wearing a mask in the open air. The idea of ​​a heart made of Red Tacazzi+ Roses carried a message of kindness, love, and positive emotions towards another human being. In short - Cordiality is sometimes lacking.
Purpose
One of the purposes of creating the installation is also to bring joy to people in this difficult time of the pandemic. The installation warmly welcomed not only the inhabitants of the city but also tourists visiting Lublin, Poland.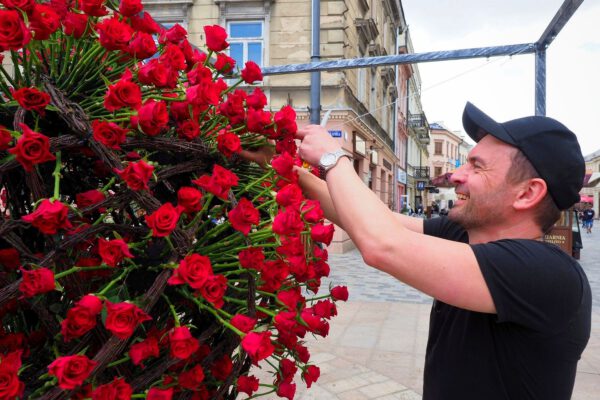 Project "Cordiality" Campaign for Capital of Youth 2023
Another dimension of my Cordiality Project is the reference to the title of Lublin as the "European Capital of Youth 2023, the installation made of roses carries a positive message related to the preparations for this festival of young people. The inauguration of the project in the city space has taken place with the participation of young people involved in winning this award.
Design With Red Tacazzi+
The design of the project had a metal base to which rolled birch branches were attached. The roses were stuck into OASIS® BLACK IDEAL, thanks to which the flowers had constant access to water. The whole assisting team and I were impressed by the scent of the Red Tacazzi+ Rose. Many people passing by also came closer, surprised by the beautiful scent of the flowers. During our work, we received lots of positive reactions. And people who praised this idea of ​​flower promotion. We aroused curiosity and answered many questions - for example, are they real roses? That just shows how beautiful they are.
Pictures
The rose design also became a "Picture Wall" where many passers-by were so eager to take pictures. Of course with the symbol of the city in the background - the Krakow Gate. The idea of ​​the title "Cordiality" proved to be true, as one of the passing ladies who was delighted with the event, hugged us all and after that, she was wishing us all good luck. It is worth creating for such moments.
Support
The project is carried out in cooperation with the Lublin City Hall and under the Honorary Patronage of the Mayor of Lublin. The project sponsors are firstly Dümmen Orange, then Smithers-Oasis Poland, and last but not least, Kwiaciarnia Grasz w Zielony.
Invaluable help is provided by the students of Floristry from the Post-Secondary School of Social Service Employees in Lublin, together with the lecturer Magdalena Rutkowska. Justyna Domaszewicz showed a good spirit for the project, thank you for her help. Zbigniew Dziwulski