I always enjoy being able to carry out an assignment such as the design for the 2022 Floralien Ghent, Belgium. In the past, I also fulfilled assignments for Koket Koksijde, Fleur Magazine, the beautiful Christmas Event Wintermoments with Flowers in Sint-Jan Bruges, and design for Fleuramour in Alden Biesen, the biggest floral event in Europe.
I do freelance work regularly and bring people together to make flower arrangements… Always fun and relaxing! For this occasion at Floralien Ghent, I made a design with the curly hazel from my dad's garden and the gorgeous and strong santini chrysanthemums, mostly from Floritec.
My Dad's Garden Curly Hazel and Chrysanthemums
I especially wanted to work with the curly hazel, from my dad's garden. One last memory from that garden… a true paradise… his paradise… He lived in his garden and grew flowers, plants, and shrubs. You could always find him there, there was always something to do. My Parents' home was a flower shop and my father grew chrysanthemums and hydrangeas. My mom was responsible for the sales.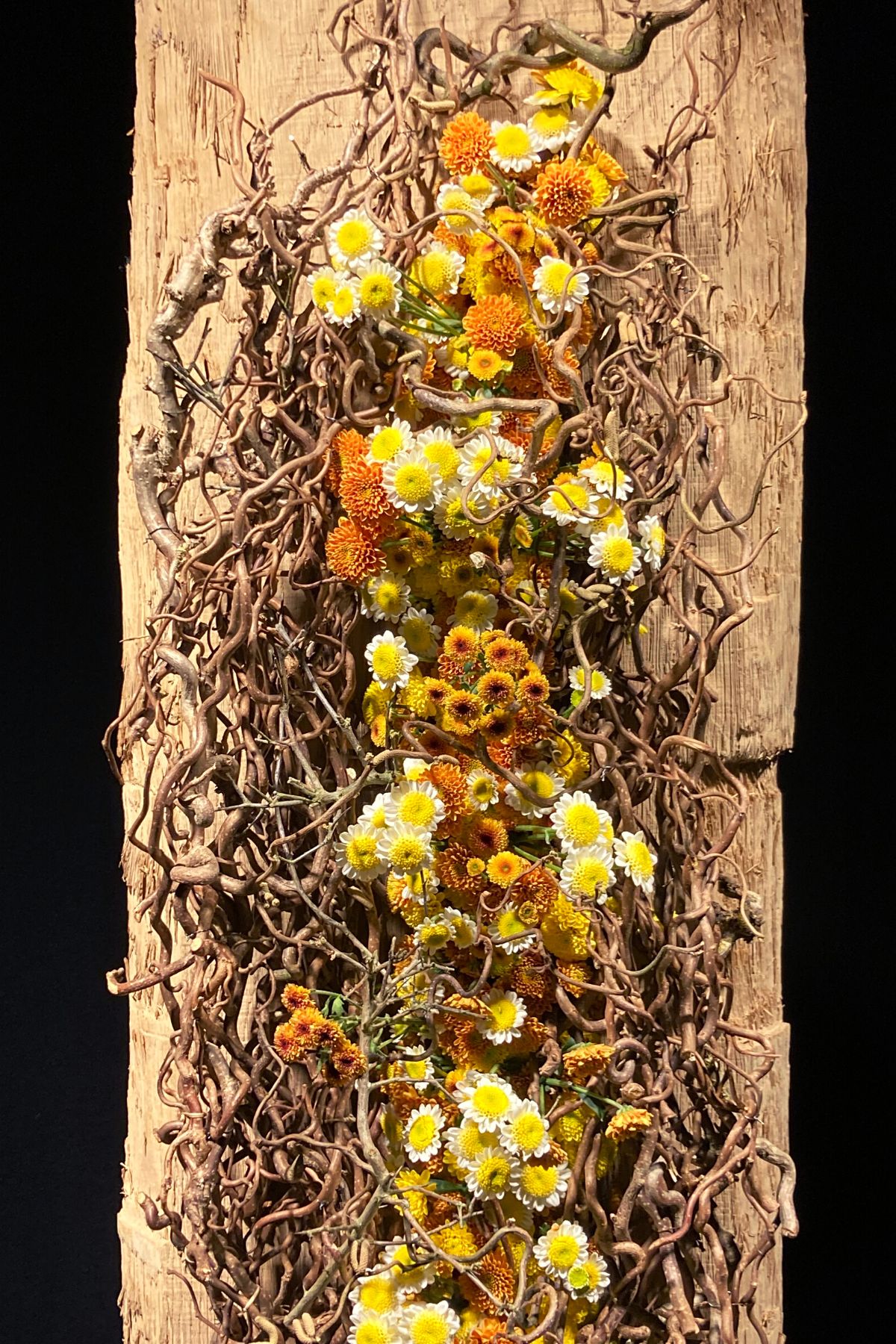 That's why my choice of flowers was Chrysanthemum Santini Ellison Sunny, Santini Sun Up, Santini Calimero Shiny, and Santini Ellison Orange.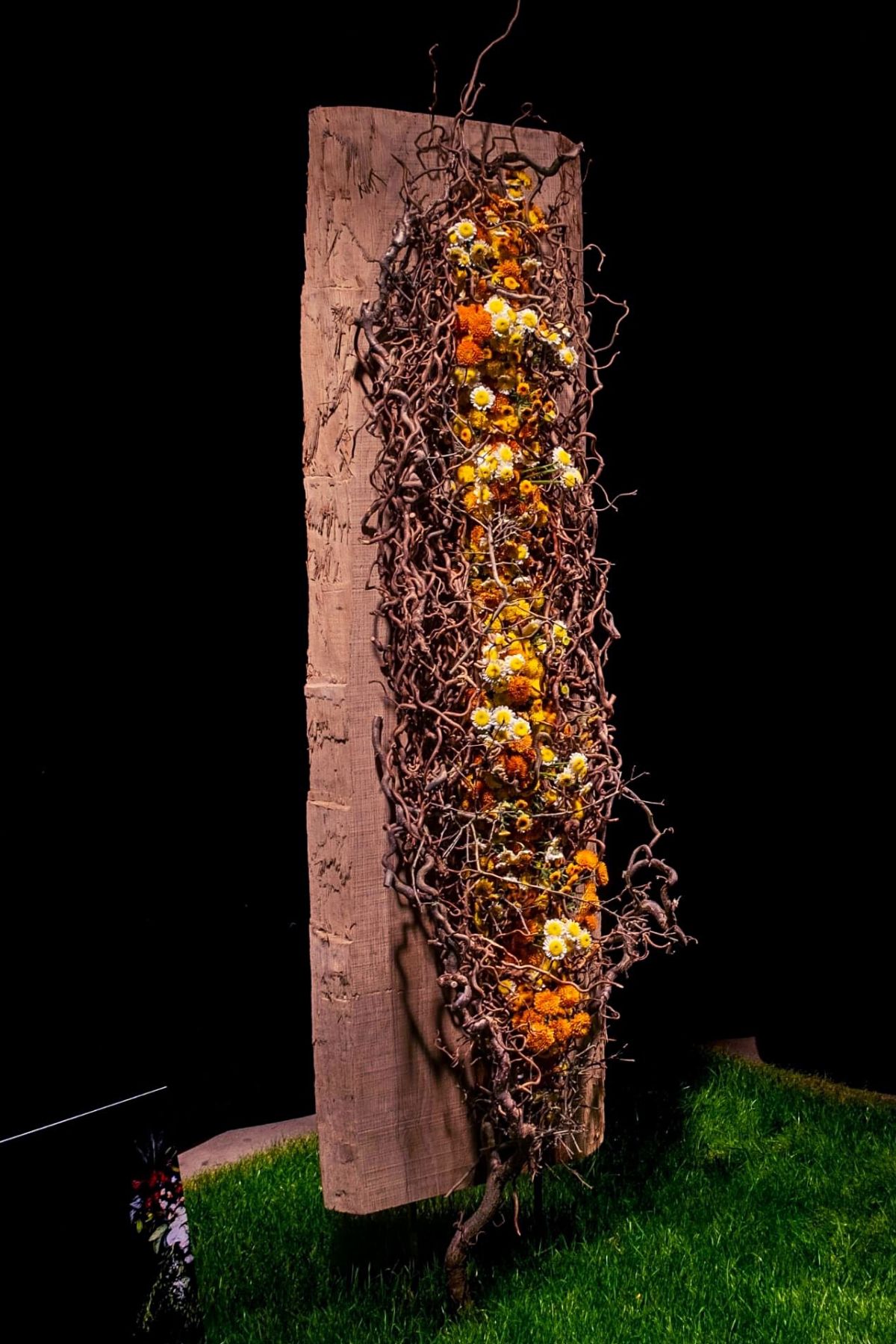 Jan van Eyck as My Inspiration
Jan van Eyck was a painter active in Bruges, Belgium. He was one of the early innovators of what became known as Early Netherlandish painting, and one of the most significant representatives of Early Northern Renaissance art.
The design was laid out on an oak plank.
My husband, Luc, my right hand when I have my hands in my hair always comes with the solution! Jan van Eyck created a sense of depth through layers and that's exactly what I also tried to do with my santini. The color yellow/ocher because he worked with gilded reliefs. An oak panel used… altar… his work on panels