Now Is a Great Time in History for Thinking about Designs with Dried Flowers
I think we really live in a wonderful time with a lot of materials at our disposal. With the globalization and digitalization of the floral industry and living at a place in France where we have some great wholesalers, we have access to hundreds of thousands of products. Flowers, plants, decorative materials, and of course nowadays many different varieties of dried flowers. This is not only changing the way we can think about our designs but it also changes the way we think about the use of different materials and combining them.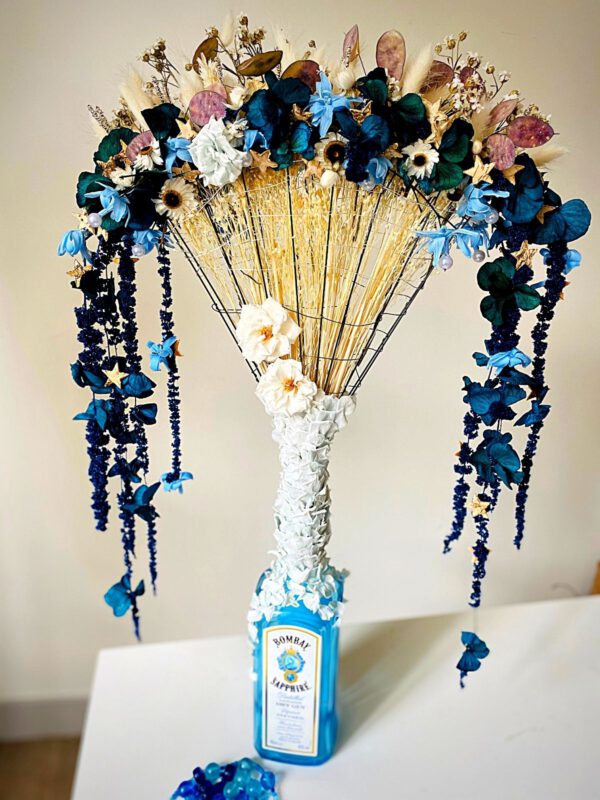 I Love Dried Flowers
The excess and the sheer volume of different varieties of flowers completely change how we work with dried flowers in my opinion. We can make classic bouquets, present them in structures, combine them with stabilized materials and plants, and even make compositions that are very different from the usual.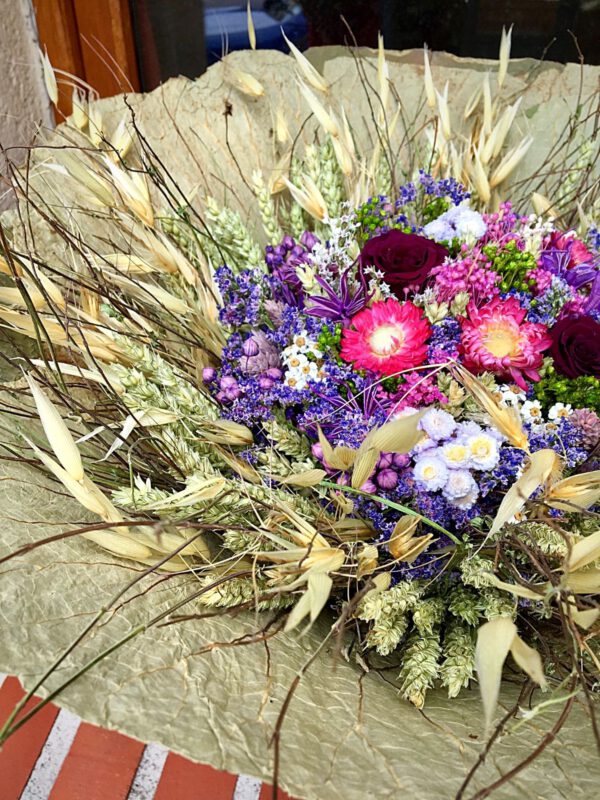 And are also very different from the use of dried flowers in the recent past. We all know that at the end of the 70s, and at the beginning of the 80s we also had a period were a lot of dried flowers were in fashion. But now it is different.
Mikafolia
Just have a look at the different webshops of the different wholesalers and you can see a huge assortment of dried flowers. Also, flowers that were not able to find easily before. I love this period of new ways of thinking about designs while using different materials and combining them together.
Mikafolia
team each have their own way of presenting and imagining them. This enables a wide variety of very different presentations to be conveyed. For my part, I love playing with their shapes, pairing them with structures, and using preserved or fresh flowers.
The Thursd Bouquet
This large bouquet I am presenting below literally came out of a dream.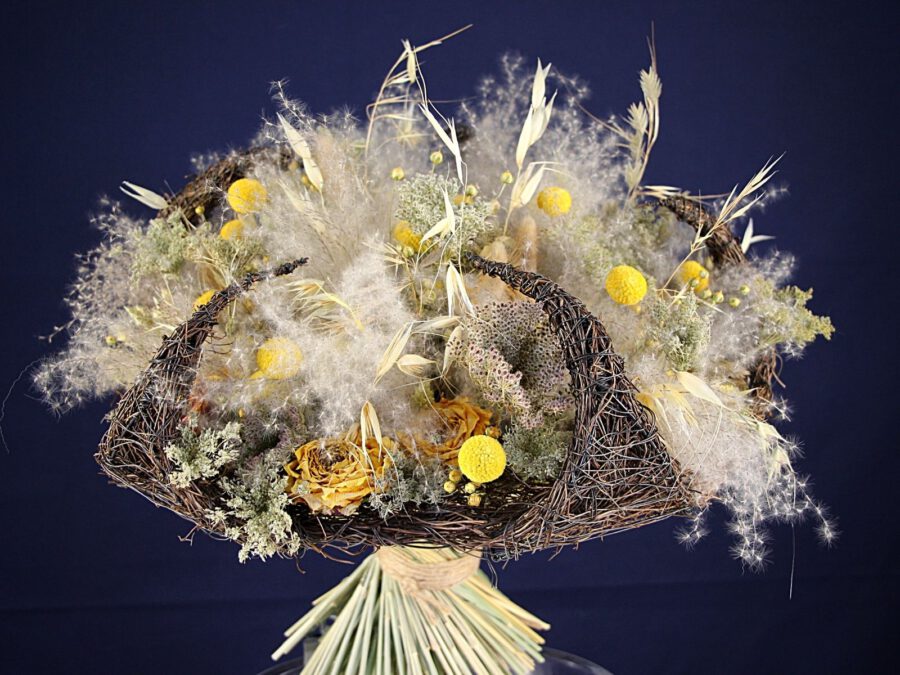 The people from Thursd asked me if I had any pictures of a dried bouquet I made. And of course, I have, because I very often use dried flowers in my designs and arrangements. But then that night. Do you know what happened? I actually dreamed of a new dried flower bouquet. I decided to create it the next day in the early morning and I even had all the materials I wanted to use that I dreamed of. And what better name to call it than the "Thursd bouquet"!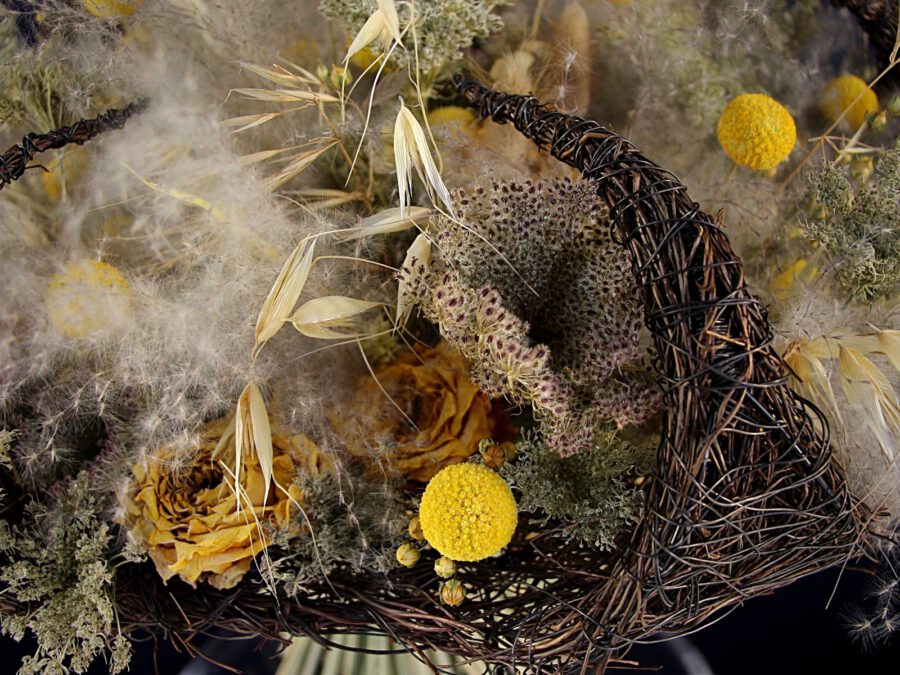 For sure the coming years I believe it is a great time for dried flowers. The sheer amount available really makes designing with all different kinds of materials very pleasurable and interesting. This is what makes our profession so wonderful! I say yes to now!