Thanks to the wonderful growers at Zuluflora, I was able to work and share my experience using the Protea Blushing Bride, and one thing's for sure: I loved every bit of the result. I want to share my botanical treasure and the story of this floral jewelry.
The Origin of Protea Blushing Bride
The Serruria Florida, also known by its trade name Protea Blushing Bride, is an outstanding flower in the world of floristry that has a very unique aura, the reason why it conquers so many eyes and hearts when it comes to creating arrangements and bouquets. The Blushing Bride just has a way of making everything ten times more beautiful.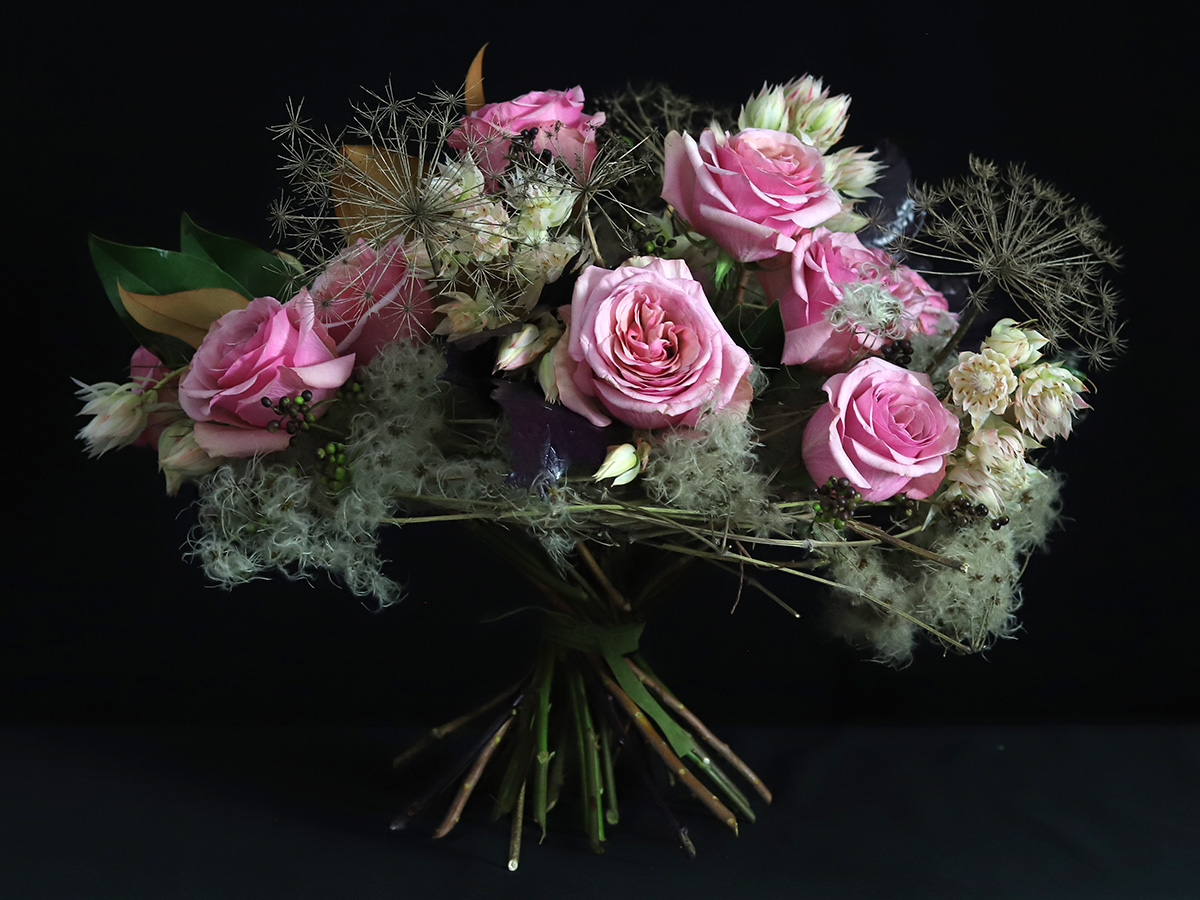 I can definitely say they transcend all emotions and considerations. The Protea Blushing Bride is one of the fifty-five species known to exist worldwide, native to South Africa, and bears the name of the illustrious botanist Jacques Serrurier.
Incredibly Beautiful Flower That Tells a Story
Beyond its rareness, this flower is just overwhelmingly beautiful and causes butterflies in my stomach: those of a first romantic encounter. For me, this flower takes me to a meeting that takes place on a cold autumn morning when two human beings bump into each other unexpectedly and their eyes meet and fill with emotion and love.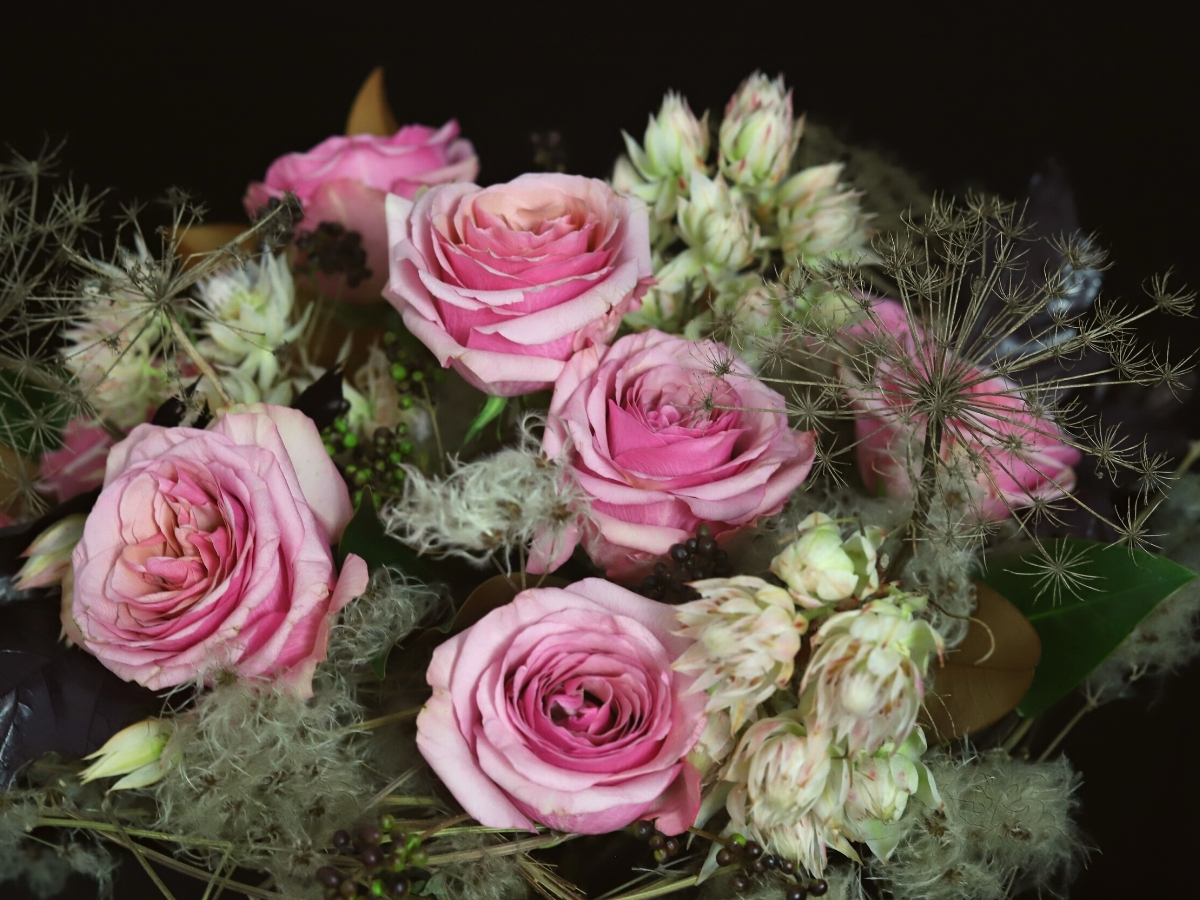 A loving collision whose only witness is the reflection of their eyes, in a puddle of water slightly disturbed by the deposit of a dead leaf, delicately posed by the autumn breeze. The quick and hesitant separation becomes more and more painful as the two clashing hearts move away from each other. Blushing Brides in these situations have the absolute power to move us and make our hearts beat faster.
A Beauty That Will Never Fade Away
An almost chimerical beauty! She keeps the structure of the proteas but is reinterpreted and transformed to become a jewel that all kings and queens could envy. If Mother Nature could wear a crown, it is certain that the main jewel would grow in South Africa and the crown would undoubtedly contain Protea Blushing Brides. This jewel, which the sky and the seas envy us, is and will remain a botanical rarity for us florists.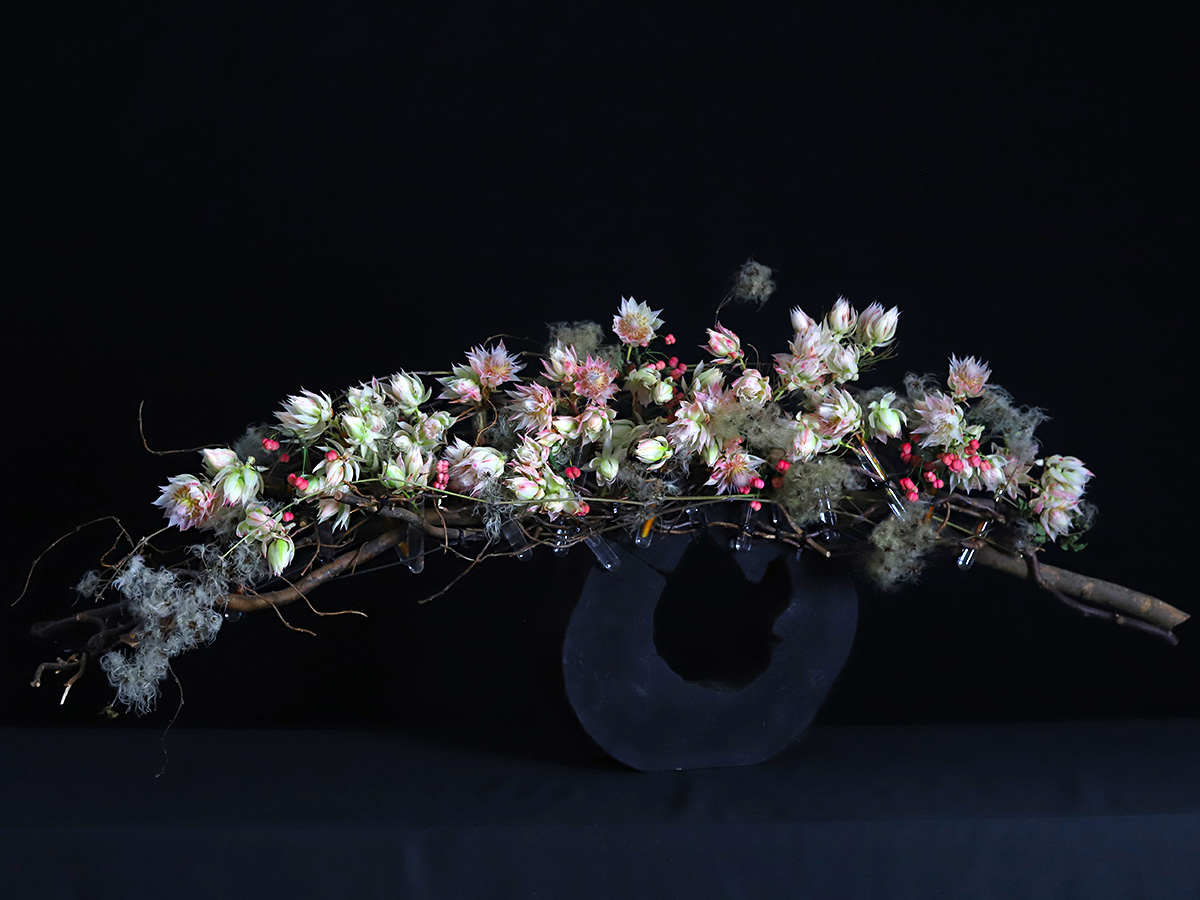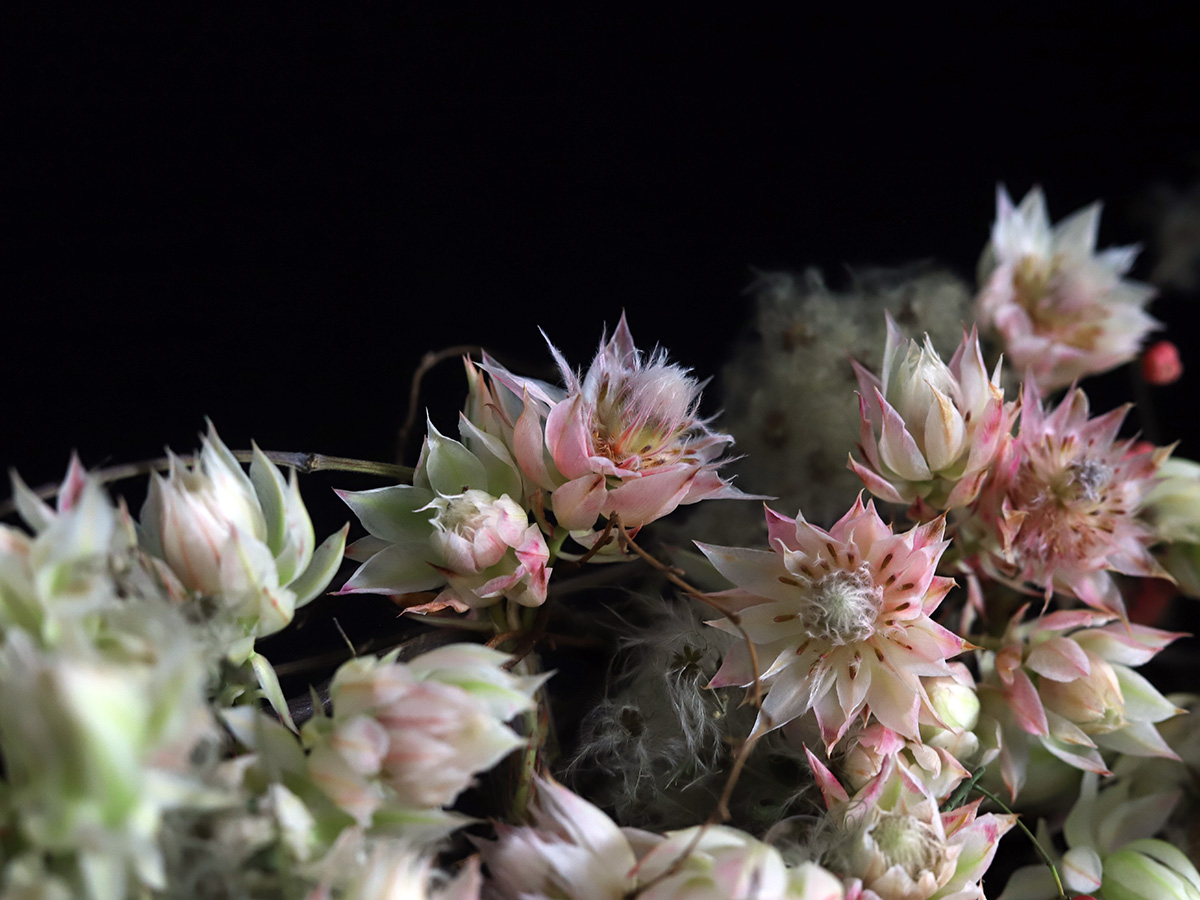 Flowers of Zuluflora
The flowers of the Zuluflora farm needed an exceptional setting to flourish. It is in the heart of a fertile valley, surrounded by glowing and grandiose rocks, where the morning dew makes the stones shine and magnifies them with an ephemeral luster. It is here that the shaggy serruria bushes grow in complete harmony with nature.
In a respectful neighborhood, the serrurias rub shoulders with plots of chamelaucium, leucospermum, and other proteas. High mountains frame this colorful canvas of small plots of crops. The peaks create a framework of golden moldings to this table worthy of a great master of painting.

Uncomparable Blooms
It is certain that if Mother Nature had a collection of paintings, the incredible decor of the Zuluflora farmhouse would take center stage, as for the Mona Lisa in the Louvre. All the great treasures of our human lives are well kept in museums-the crown jewels at the Tower of London, and 'Girl With a Pearl Earring' at the Mauritshuis in the Netherlands.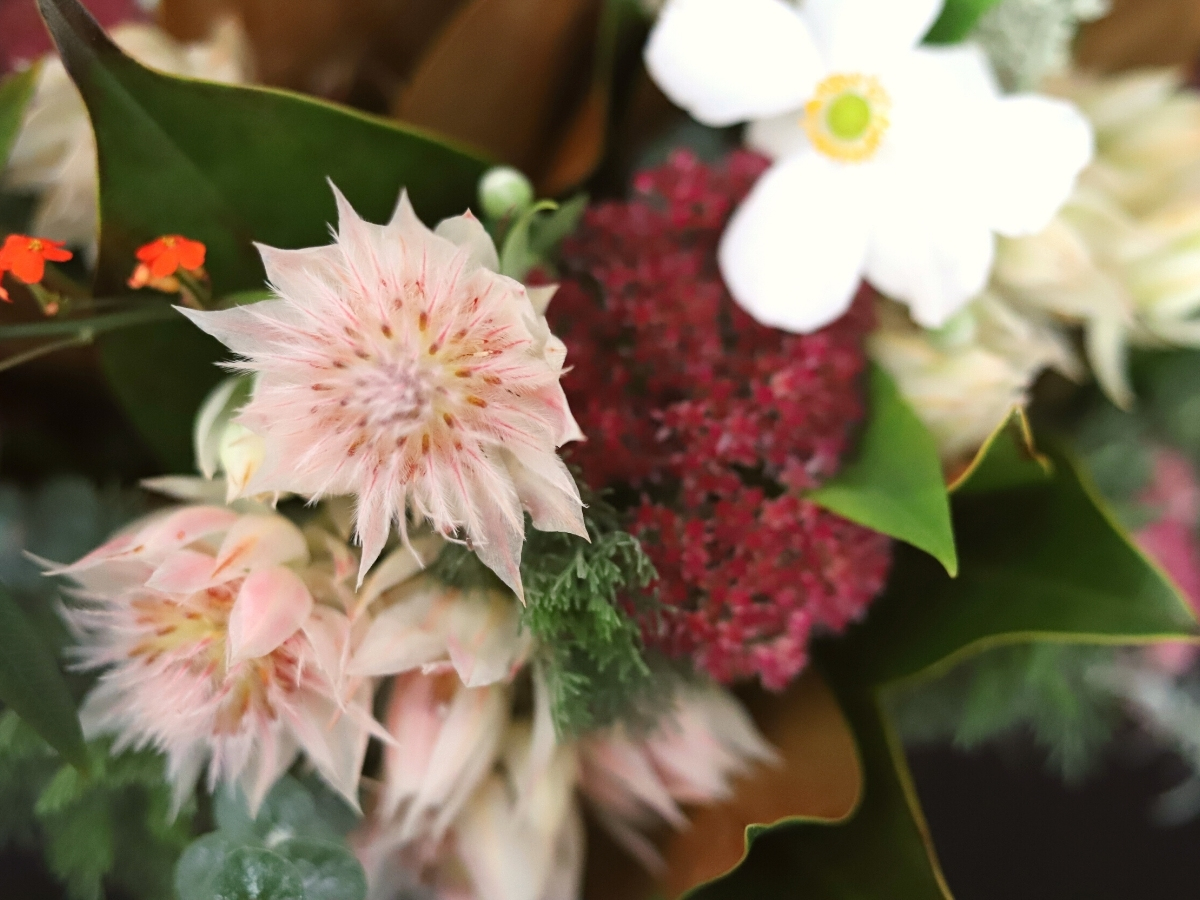 And well, in this case, for the Protea Blushing Bride, it is a small valley in South Africa that serves as their refuge. It is a luminous valley in which time seems to have no hold, and it is on these plots of land that these jewels of nature are cultivated in an artisanal way. Only the seasons impose their rhythms.
Waiting for the Perfect Blooming Moment
Zuluflora Grower Neil Hall and his collaborators are subject to the beauty and vagaries of nature. They await the moment of grace when the flower, nay, the jewel, reaches the peak of its beauty, to come and harvest these botanical jewels. So far from intensive cultivation, manual harvesting involves demanding and delicate know-how. They are a bit like jewelers or diamond diggers.
It is on small narrow dirt roads, and in the arms of the pickers, that the flowers wander, tottering, through the morning mist of the valley. They will quietly return to the small preparation structure, saying goodbye to their native land.
Blushing Brides Are Here to Embellish Your Bouquets
Protea Blushing Brides have come to embellish our tables, our bridal bouquets, and our exceptional events. No big parties without big dresses, no big dresses without jewelry! But be careful, because for once, the jewels have much more modest origins and the flowers of Zuluflora could well steal the show from the most beautiful dresses of the evening.
Unlike rock jewelry, flowers have the added charm of being ephemeral. Although with no fear of disappearance, prolific nature grows vegetable jewels every day, well sheltered in its South African jewelry box.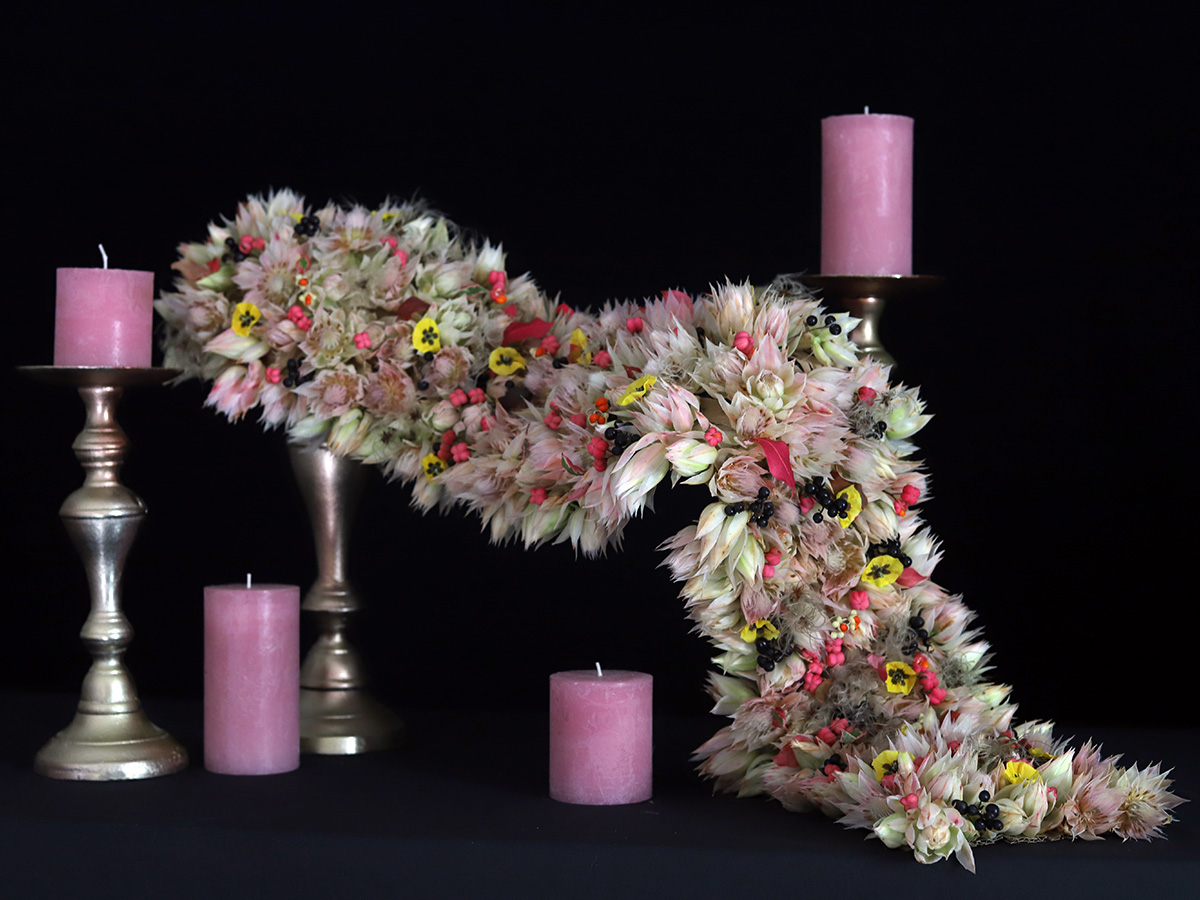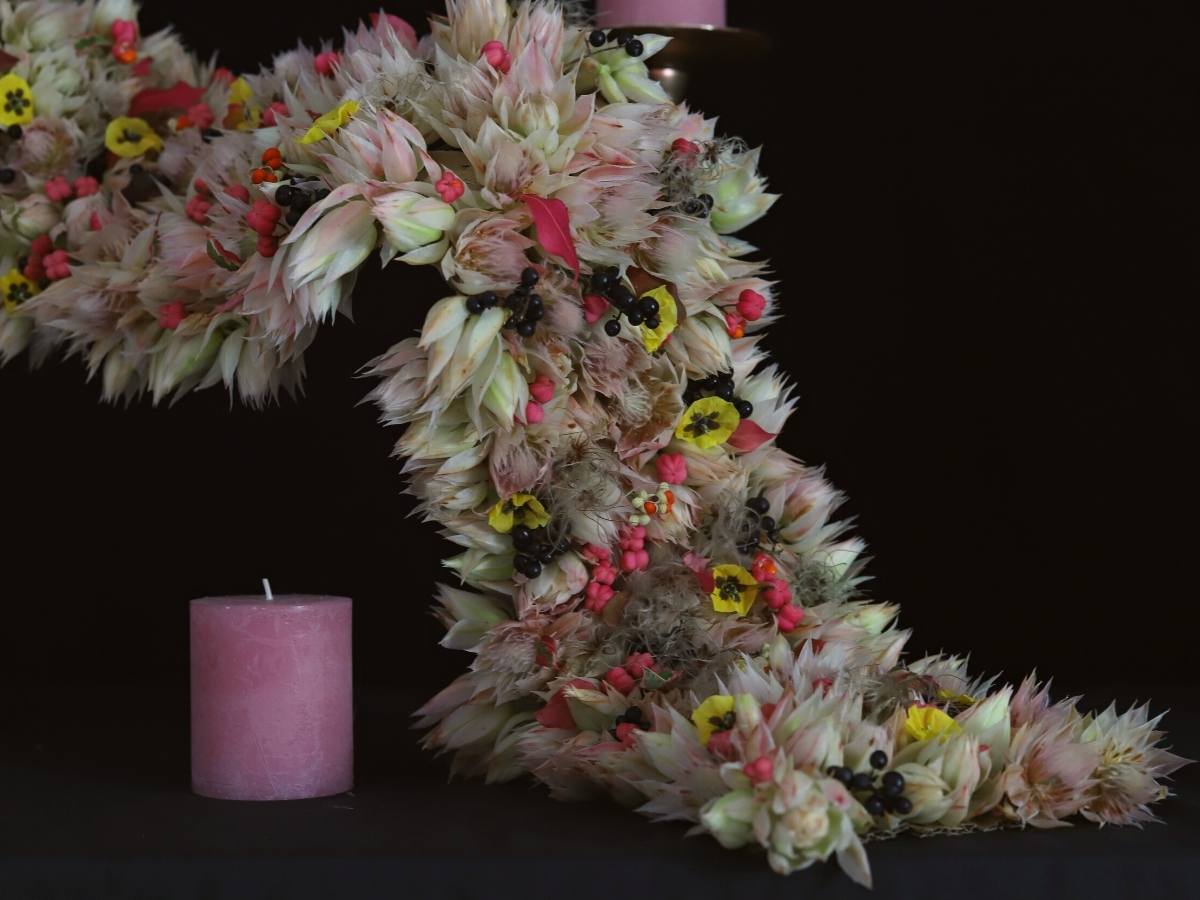 Keep Tuned for Further Protea News
One day maybe I'll tell you about the incredible Protea Ayoba Arctic Ice, this even more confidential ice-colored jewel, which is sure to bring a shiny tear, like this flower, to the corner of my eye. An image that delights me and reminds me of a crystalline drop of rosé running down one of the downy sepals of this mythical protea.