What a beautiful name! What a beautiful rose! The breeder is the one that gets to name the rose. In this case, Select Breeding named this flower Rose Red Bentley. A VIP name with high expectations, which were fulfilled magnificently.
Ode to Rose Red Bentley - A VIP Name
The Red Bentley rose is a red rose with a lot of class & style, thanks to:
the velvet red color,
the heavy flower bud,
the sturdy stem,
the long shelf life,
the beautiful blooming of the rose.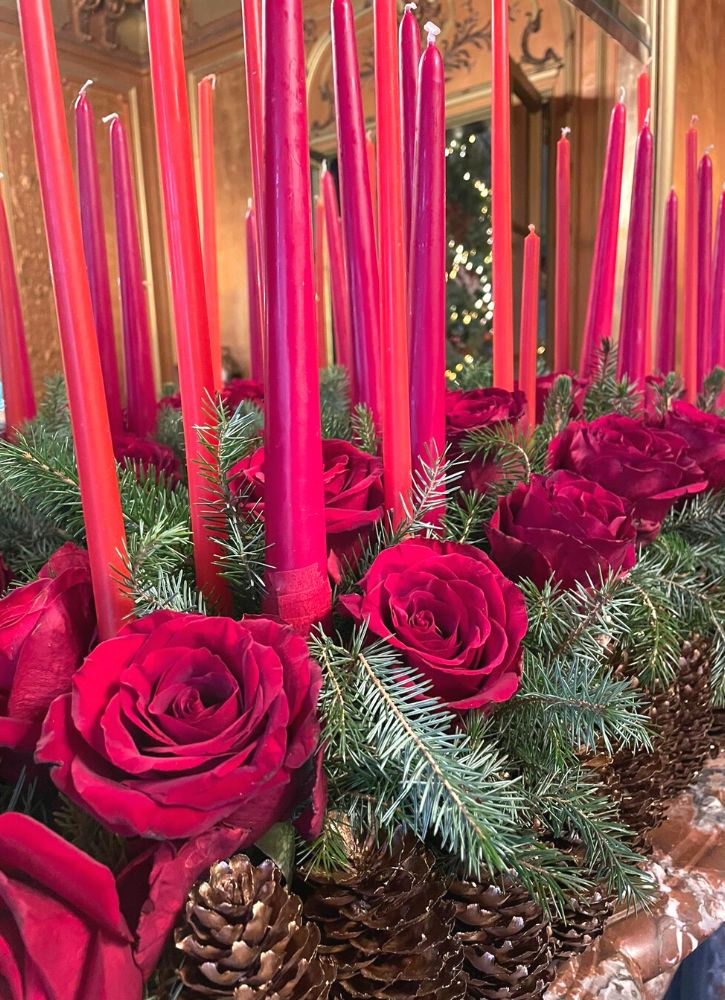 Christmas Flower Arrangement
I used the rose in Christmas flower arrangements and wanted to emphasize its classy character: A simple classic base of golden pine cones, Christmas green, and the rose. The purity of the rose in the leading role. That's why no other flowers, no Christmas balls, and no glitter is used. One Red Bentley says it all! A nod to classy parties through the choice of the interior and cozy hospitality through several candles & candlelight.

Tsing, Tsing!
A toast to the new Red Bentley…
Design Made for Etiquality by Feriatus
I am the proud floral designer for Feriatus. Feriatus has mastered the organization, planning, and execution of unique events into art. As professionals, we translate emotions and, of course, flowers can not be missed. This is how we touch souls and leave unforgettable impressions. From A to Z, and down to the smallest details, we create high-end experiences. For lovers with a dream, for companies and their team, or any other party theme. It's the noble art of events - from exclusive weddings to inclusive parties.
At Feriatus we design total concepts, entirely tailored for the customer. And now Feriatus is proud to present its etiquette school 'Etiquality'.
For one of the Masterclasses, I got to design this beautiful table. An ode to Rose Red Bentley.