Spice Up Your Urban Jungle
It's time to spice up your urban jungle with
Wanderlushinterior's
exclusive Sexy Lips Pot. Wanderlushinterior curates the most unique and adorable planters from around the world in order to bring you little pieces of nature. For the ones that can't resist this sexiness; the pots are specially made for plant lovers who have an extraordinary taste for unique pots — a fun and quirky way of showcasing your plants or accessories while adding character to both the room and yourself. For those who are still in doubt; the Sexy Lips Pot is the perfect gift for your loved ones by giving them their favorite plants with kisses. What more could they ask for?
Pretty Plants Deserve Pretty Planters
Glamorize your mundane (home) office desk, spruce up that living room, adorn your bedroom. The opportunity to ornament your interior is endless with these planters.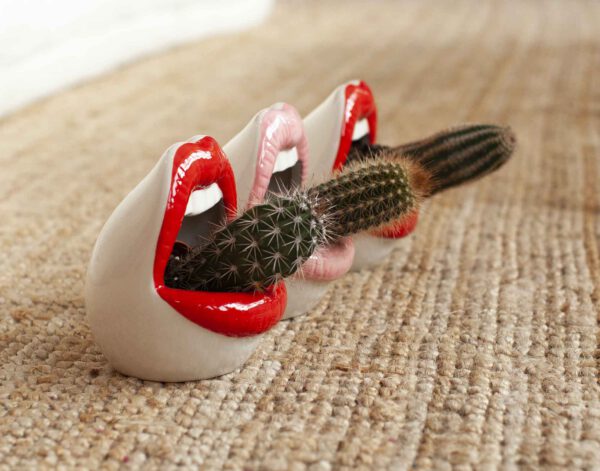 The Sexy Lips Pot matches the best with trailing plants, donkey tails, air plants, cacti, spider plants, and pothos.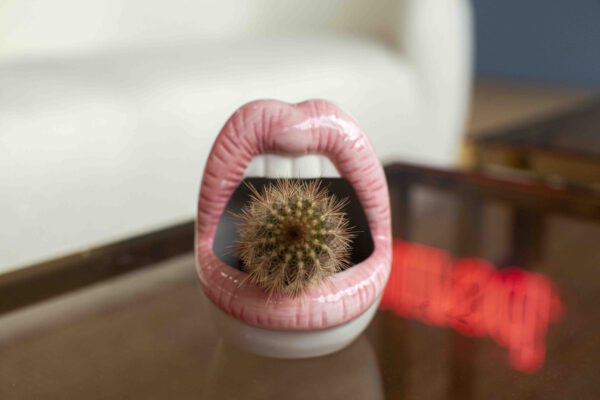 Material: Ceramic
Drainage Hole: None
Specification: 13 cm x 6 cm