My Students of the Masterclass 'Bloom Up' Shining in the Japanese Garden
As the Buddhist saying goes:
"When the student is ready, the teacher appears and when the teacher is ready, the students appear"
Bringing People Together Through Flower Arrangements in Times of Distance
Haikus in Bloom is the working title that I chose for the design challenges in the Japanese Garden. In the role of creative coordinator and mentor, I proudly take a starting point for my international students. They all attended an intensive 6-day masterclass which contains a holistic blend of self-discovery and mastery of floral skills. Students from Mexico, Romania, Belgium, Turkey, and Italy took up the challenge of submitting their designs for the Chrysanthemum Festival in the Japanese Garden with great pleasure.
Crazy Times
If Covid-19 was not having its second wave now, they would have come to Belgium, to work on their designs themselves. Now we came to these results through zoom calls and mailings and long WhatsApp chats. In 2018, the Japanese Garden was my teacher, today I'm proud to say I'm the teacher and mentor for my international team of passionate students. They are ready to shine themselves. As the haiku has its rules, also my "Less is More Style" has its rules and there is also the common denominator of the "Zen" component that guarantees unity and harmony. Less is more, is a style that fits seamlessly with the feeling of Zen. It's the art of taking hold, and letting go, and finding the wisdom to know when to do one thing or the other. The use of the chrysanthemum in this event is not only symbolically strong in connection with Japanese culture, but it is also practically a flower that is ideal for an outdoor event because it can withstand the influences of the autumnal weather.
My Design in the Japanese Garden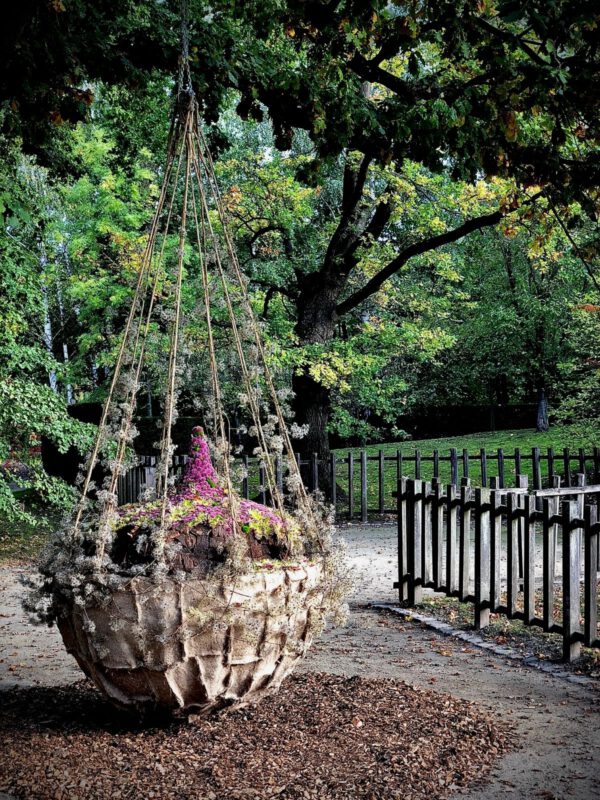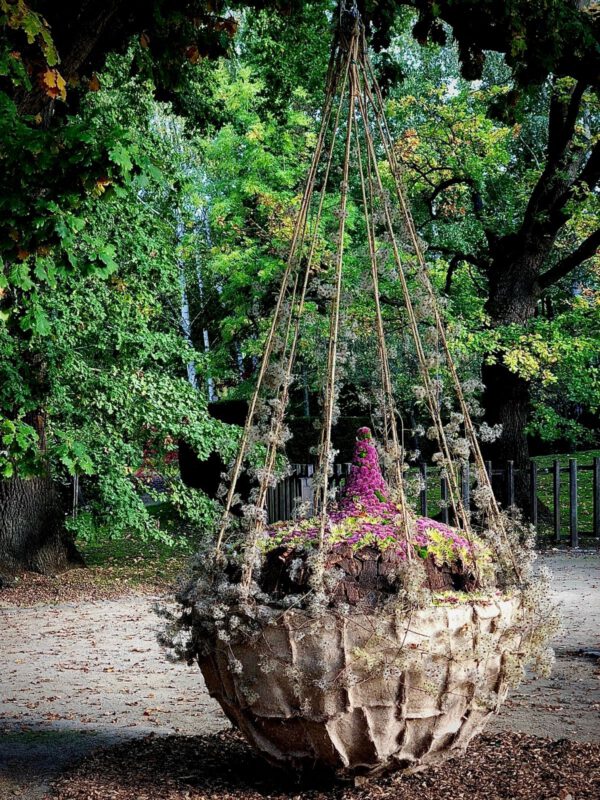 My Haiku (a form of Japanese poetry)
The curtain comes down the No-mask is again thing, a late autumn day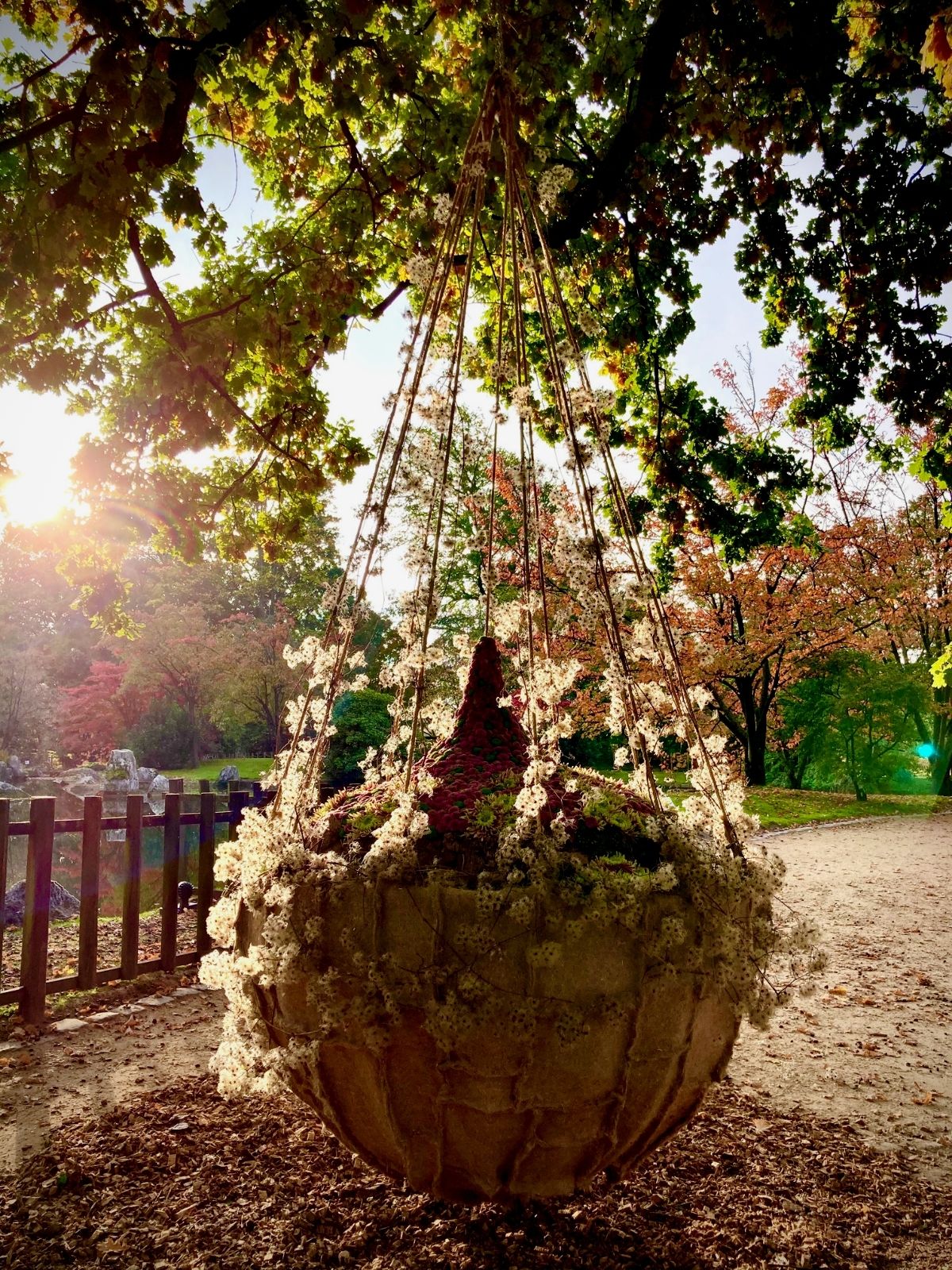 Is it a hanging basket, an abstract sculpture, a nest, or something else? I like to leave room for the viewer to make their own interpretation or just to feel something. This gives room for the viewer's imagination and reflection, which ensures that the design and viewer can go into symbiosis. The curtain falls from the moment you give meaning. It means that you make a choice where, what does not fit, is released like leaves in the fall to make room for a new life, your meaning.