This waterfall shower bouquet was photographed near Tartu, Estonia, in a small town in springtime years ago. The bridal bouquet was tied brilliantly creative with lines of wired pussy willow catkins, crystal glass pearls, and snowdrops. I started picking up and binding willow catkins in the winter, which took a tremendous amount of time. About six months. A few hours each day. One could say that you gotta be slightly crazy for doing something like this.
Brilliantly Creative With Pussy Willow
It's a similar feeling when one is sewing a wool shirt; thoughts just come and go. I planned the shooting of the bridal bouquet for spring because one has to wait for the snowdrops to bloom when staying in your childhood home garden. I recommend binding snowdrops near the wedding event or any photo shooting project because of the lifespan of the plant.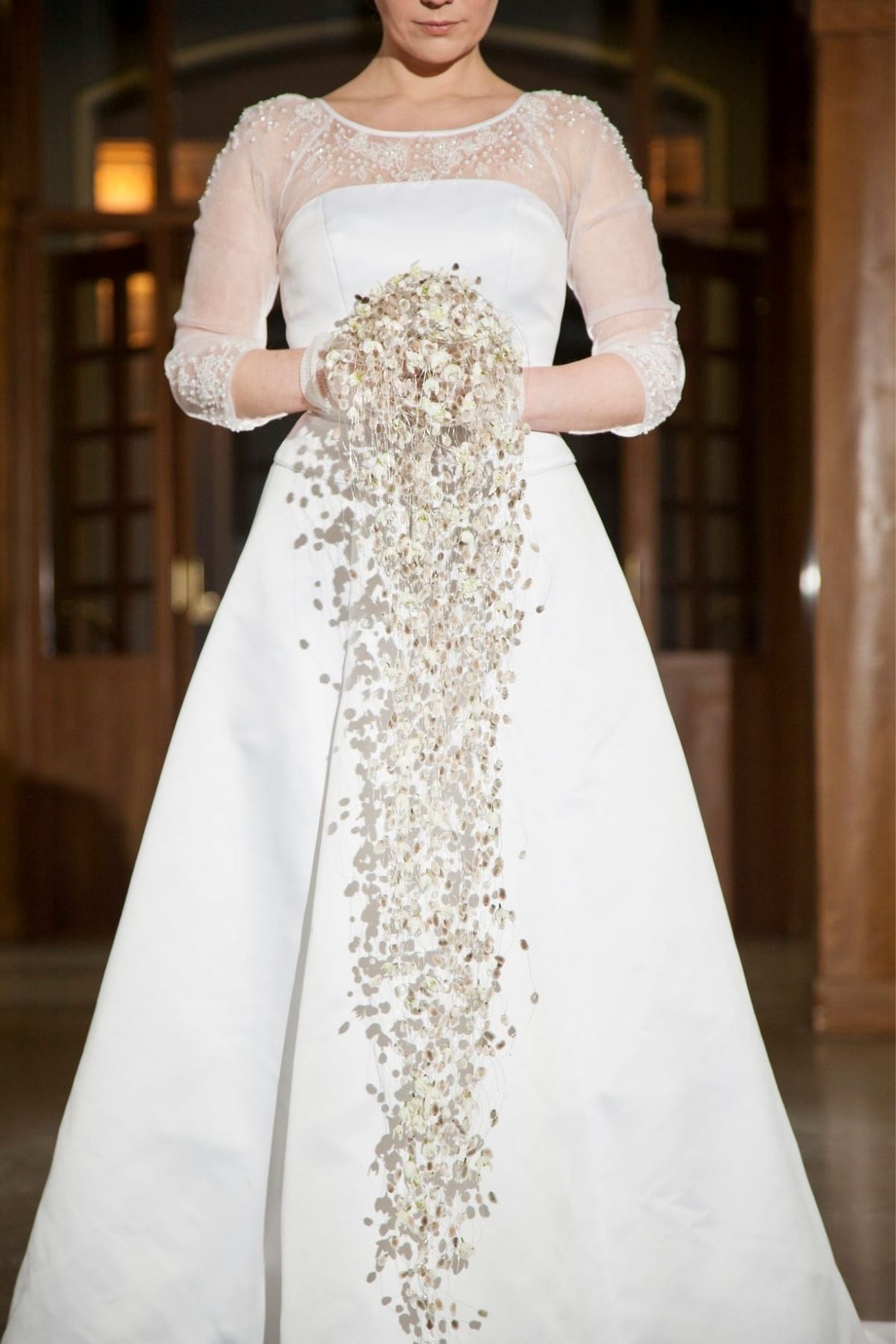 Prepping for the Photoshoot
When I began prepping the photoshoot, simultaneously Anni Hallik was doing make-up for the bride as I was binding snowdrops hastily and my mother was ironing the wedding dress, which had wrinkles all over. This photoshoot was voluntary and luckily I was able to gather all skillful people for it and for that I am extremely grateful. The model was my ex-schoolmate Greete Ruutma playing the bride´s part. She did an excellent job. Surely it was natural for her as she has a professional opera singer background.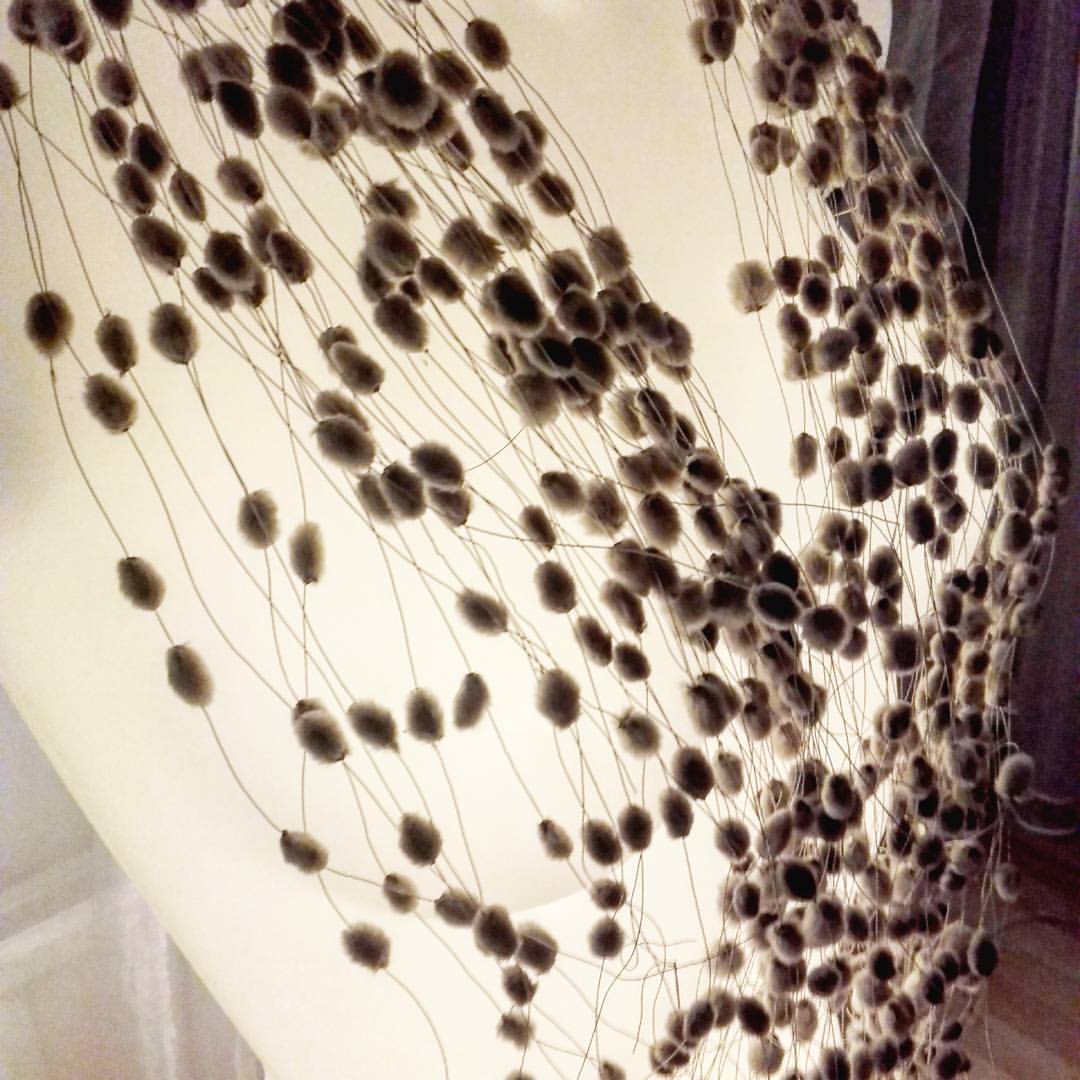 The Venue for the Photoshoot
The first photos were taken in the field in springtime but suddenly it occurred to me that we should shoot at Tartu railway station. There you can see rare and beautiful wood architecture that blends brilliantly with the whole.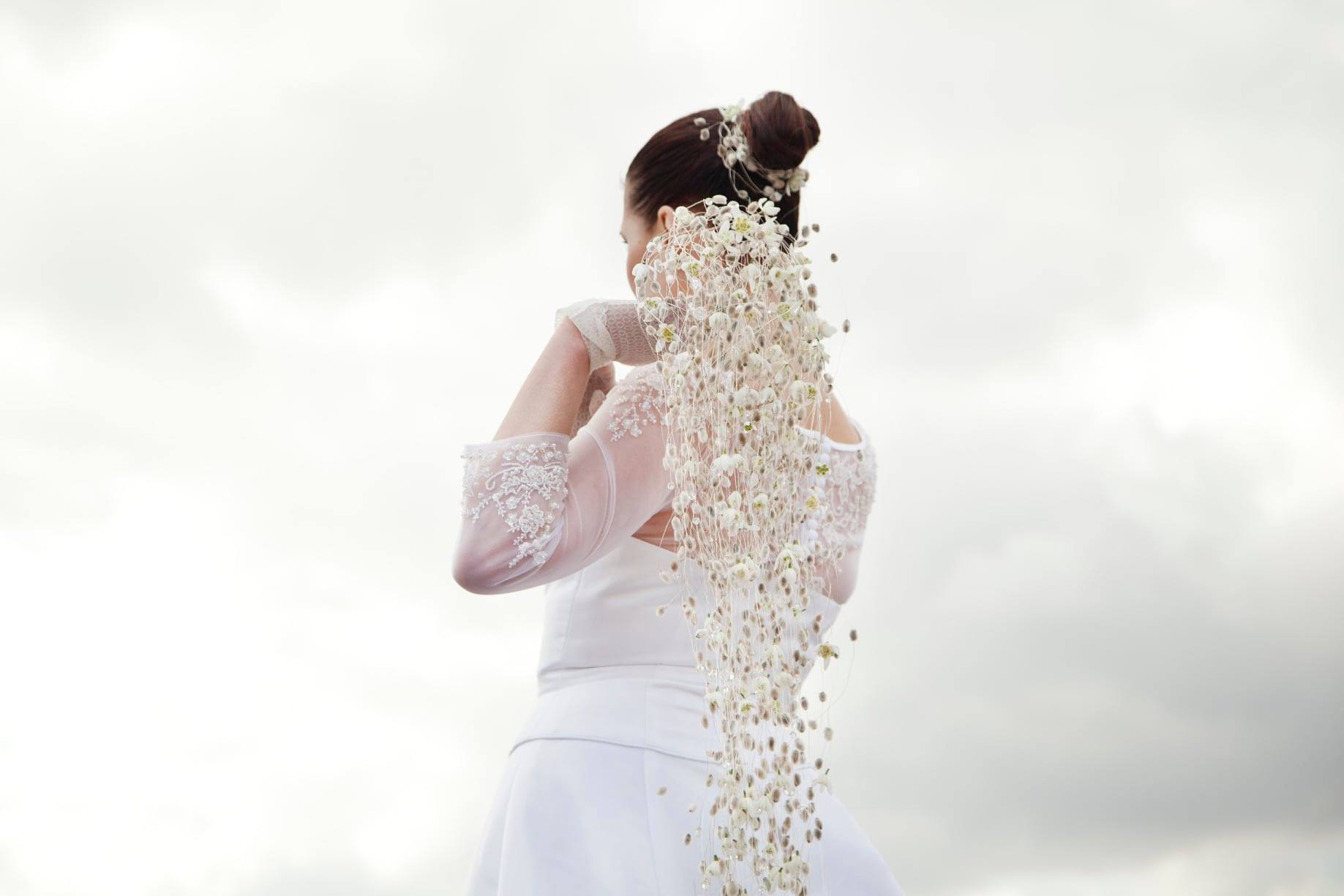 The Story Continues
Then all five of us ladies with our huge bags stuffed into the car like in the movie Runaway Bride. In the backseat sat the silent bride, who, a couple of years later, got married. As we got to the railway station photographer Betti Säre prepped the scene and quickly began doing her magic. As soon as I heard the clicking sounds of the camera, I felt happy and free for I knew that my part was done. All the hard work will eventually reward one and it gives back to you tenfold.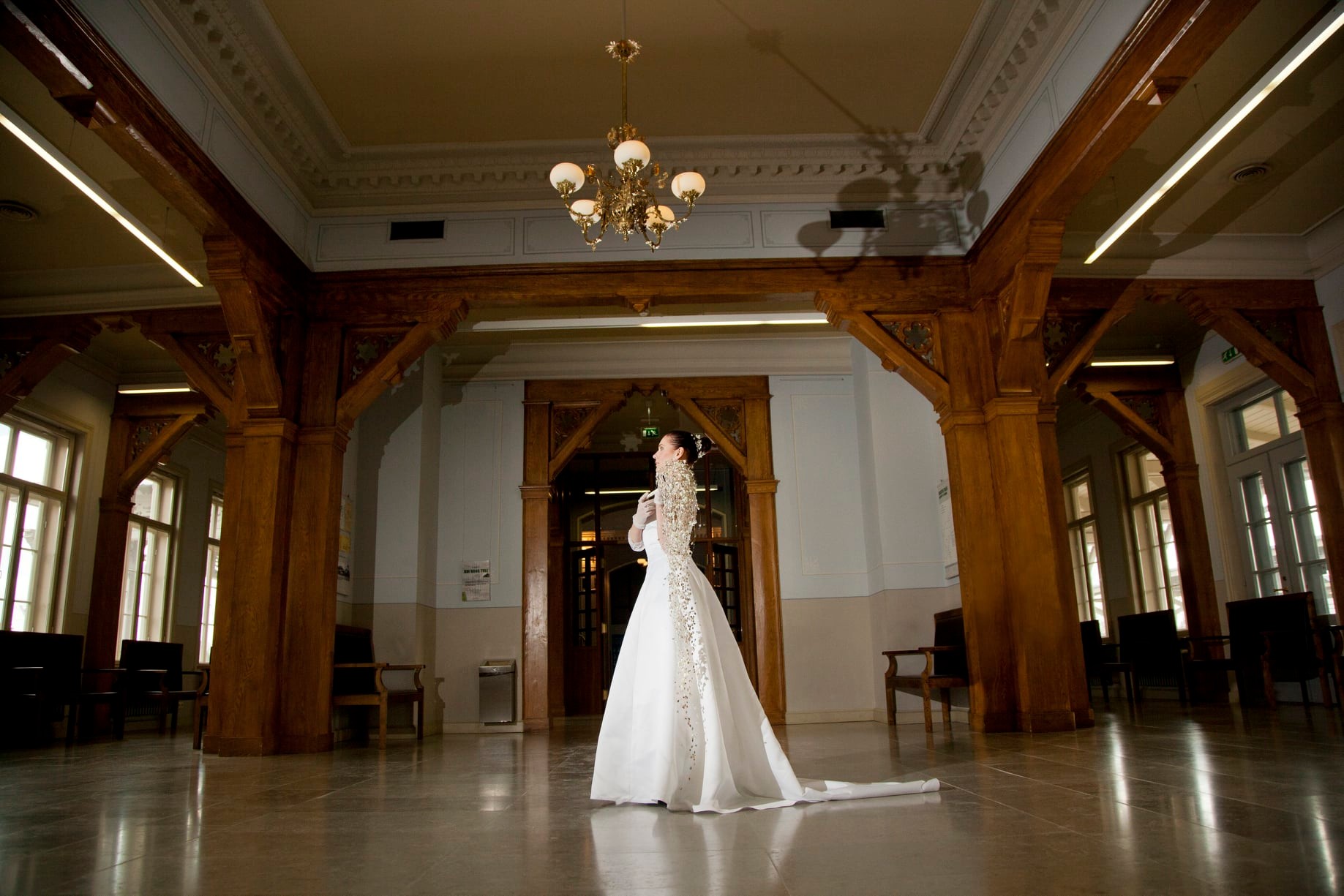 Facts About Pussy Willow
Pussy willow is a type of tree or shrub that is known for its soft catkins, fuzzy clusters of flowers that resemble the paws of a cat. The scientific name of the pussy willow is Salix discolor, and it belongs to the willow family (Salicaceae).

Pussy willows are native to parts of Europe, Asia, and North America, and they are often found growing in wetlands, along streams and rivers, and in other moist habitats. They typically grow to be between 10 and 20 feet tall, and they have slender branches that are covered in narrow leaves.

Pussy willow is often used in ornamental plantings because of its attractive catkins, which appear in early spring before the leaves of the tree have emerged. The catkins can range in color from silver-gray to yellow, and they are often used in floral arrangements or as decorations for Easter and other springtime celebrations.

In addition to the aesthetics, pussy willow also has a number of medicinal properties. The bark and leaves of the tree contain salicin, which is a natural pain reliever that is similar to aspirin. Pussy willow tea, made from the bark and leaves of the tree, has been used for centuries to treat headaches, fever, and other symptoms.