Flowers are part of Anca Ungureanu's journey throughout her life from childhood onwards. Anca Ungureanu:
I grew up among them, I learned to work with them, I developed a special relationship, which I wish to share. Flowers arouse emotions to those who regard them. My emotions are expressed in all the floral designs I create. I am a florist in Romania and I share this joy with my students, with my clients, in all the events I work for.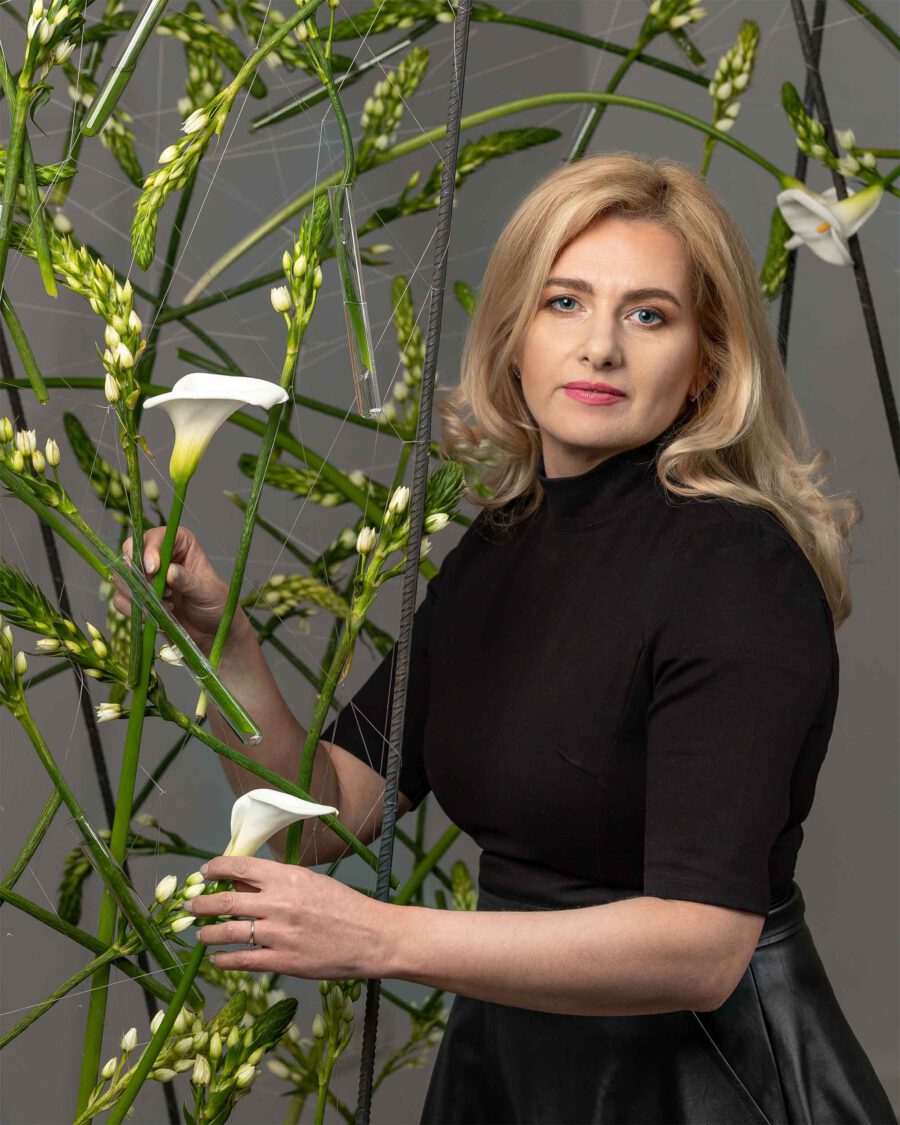 During and after I finished my floral education I had the privilege to gain much experience in- and outside of Romania. From small projects to large-scale events in Europe, it was a blast. During this time I developed my own style and soon I knew that eye for detail and use of color are important keypoints. Adding these keypoints to my love and passion for flowers makes me to be dedicated to design, to do the best creations for each event. The flowers are imperfect, like me, they have an ephemeral beauty which makes them even more special through my eyes. They are my guiding star in life! What flower could have told the story better than Ornithogalum White Star, with the common name of the Star-of-Bethlehem, which also appears in the story of Jesus' birth.
Anca Ungureanu talks about you have to consider that planet Earth has 6 continents and every human on this planet has his guiding star, this was her source of inspiration. Their different trajectory forms a harmonious whole, the Earth, which it would be good to protect each one of us through the abilities offered by our guiding stars. With the help of the criss-cross technique Anca Ungureanu described these imaginary trajectories. she chose to represent this story with
Ornithogalum White Star
. Which she sourced from
Marginpar
and were delivered by Hilverda de Boer.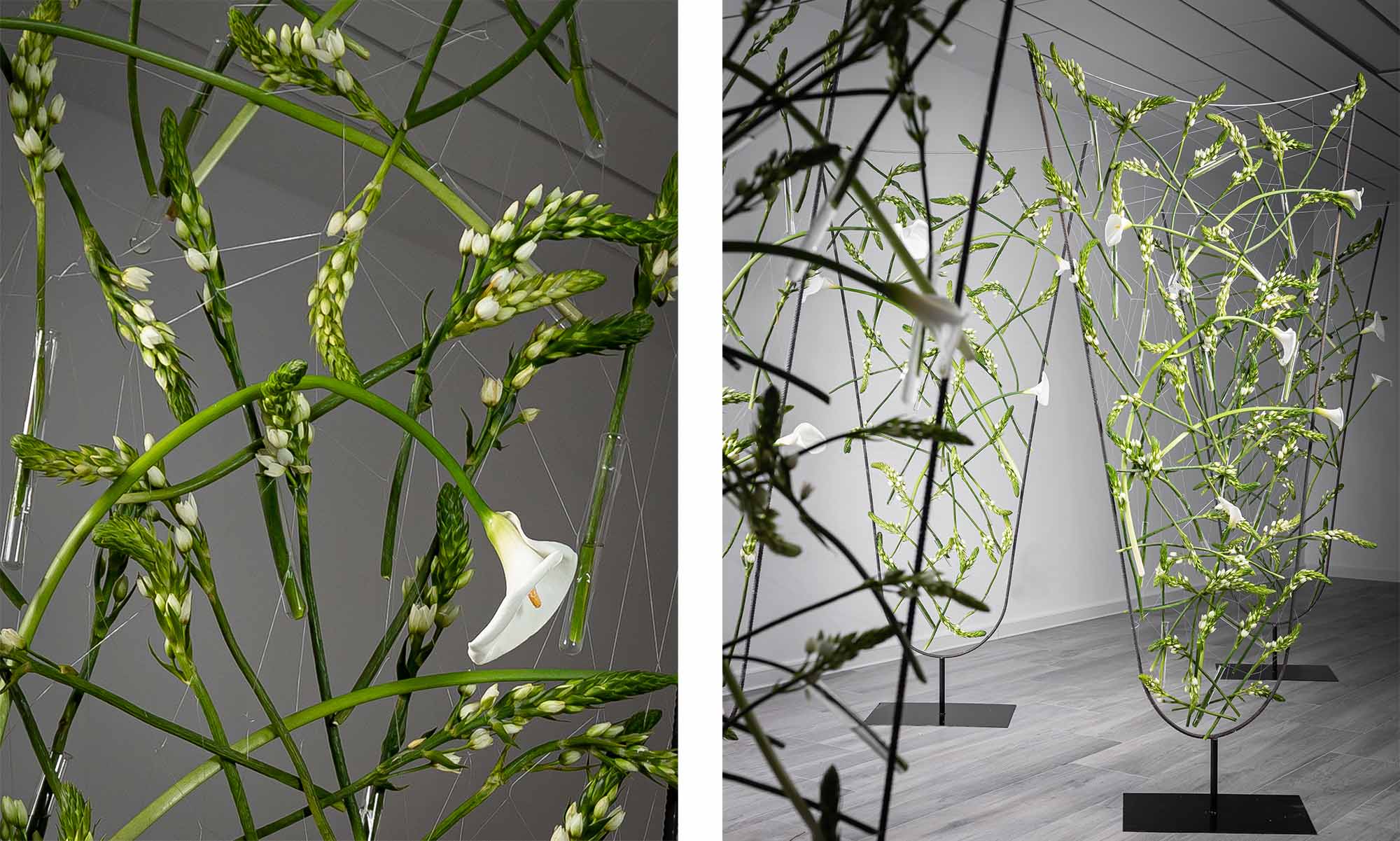 Anca Ungureanu:
It is a beautiful flower, has very sturdy stems and striking large flowers. This eye catcher has a good vase / tube life and beautiful flowering, at maturity having a star shape. It can be found, in the cut version, throughout the year, from January to December. The white color, representing purity, it is the most appropriate. For a sleek and contemporary look I choose the almost exclusive use of this flower. Some Callas complete the picture of the world. The purpose of this shoot is try to find, discover and raise guiding stars for each of us. Moreover, we need as many such stars to form a harmonious whole!
Featured grower/product:
Marginpar
,
Ornithogalum White Star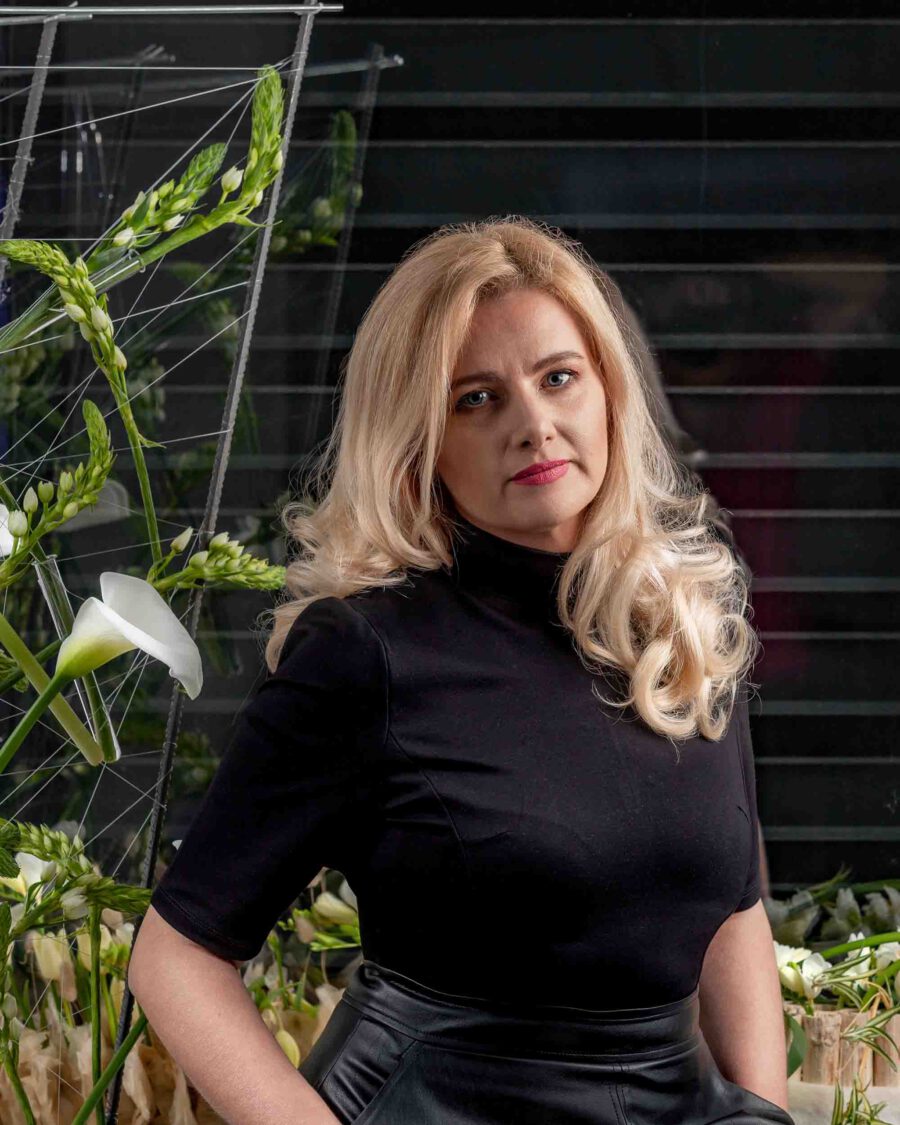 What's next? Anca Ungureanu says we must learn all the time to protect this whole planet Earth! Flowers are born from the earth, the raw material of any florist!