Botanical Inspiration
Just having fun with flowers and foliage is my idea of an exciting, yet relaxing time. Being a minimalist drives me even further in creating refreshing design pieces by just using a simple, non-exotic, yet seemingly uninteresting leaf like that of the yucca plant! This is my idea of botanical inspiration.
A Humble Evergreen
Always having great respect for nature's beauty, I leave no stones unturned as I deeply explore and incorporate interesting techniques, diving deeply into my latest passion, the yucca leaf – exhausting all qualities and features of this humble evergreen and tough, sword-shaped leaves.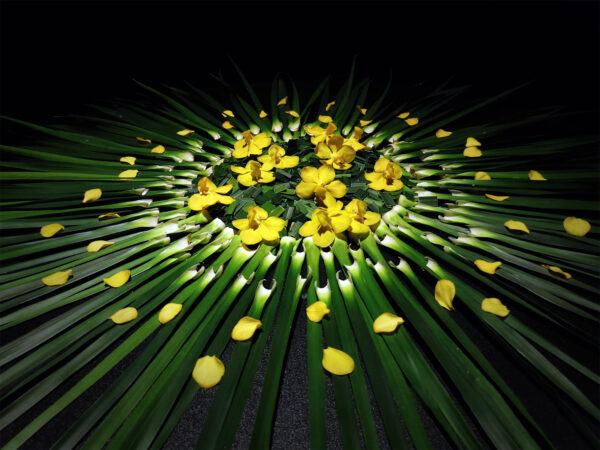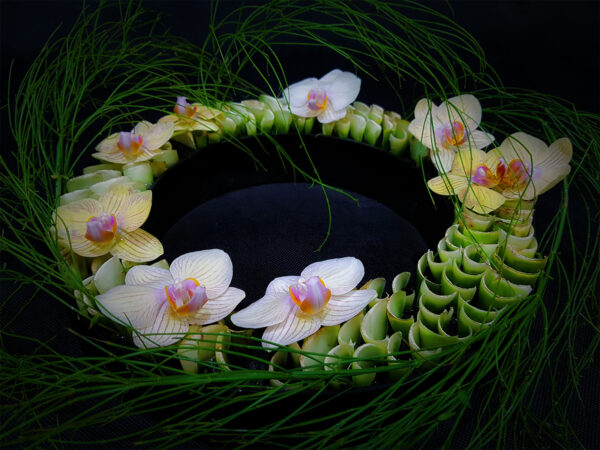 A New Stunning Appeal
Starting with basic techniques, I creatively work the materials to the limit, making the most simple of techniques look immensely immaculate – as I showcase the detailing of the inner beauty of different parts of the leaf, to give it a life of its own, revealing a new stunning appeal.