It is true that in France chrysanthemums suffer from a bad connotation. Often associated with All Saints' Day, we forget the advantages of this cut flower that is so easy to live with. Chrysants are easy to clean, store, and have an incredible vase life. Moreover, they can be most beautiful in an autumn composition. There is a multitude of shapes and colors which gives us floral designers great creative freedom.
My Reliable Ally
Another aspect, all too often overshadowed by its reputation, is its volume which offers us an incredible mass of flowers for any type of composition and which allows you to make beautiful monovarietal solids for a respectable budget. Consistency in the production allows us to make a reliable ally for all the events of the year, from Christmas to weddings, they assure me a good result, respect my budget, and especially give a great performance of my compositions — despite climatic hazards.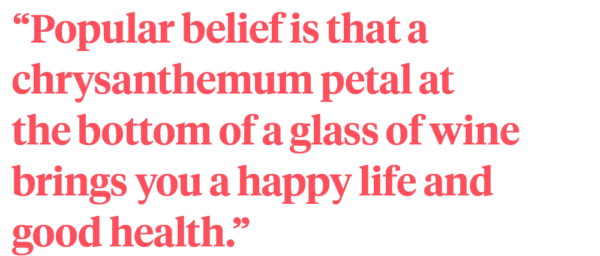 Rediscovering the Chrysanthemum
In addition, the diversity of flower shapes allows us to play with the texture of flowers. You can make a multitude of compositions of different styles from one variety. They are therefore the allies of our stores and our turnover. All we have to do is look at them with less disdain than we usually do, and start to see them with a new outlook as a flower in their own right and restore it to its true values. Nothing is more enjoyable than rediscovering a flower that we thought we had been around already. A quality that is too rarely exploited is their ability to resist dehydration. Therefore they fit perfectly into the trend of work for weddings.
The True Symbolism of Chrysanthemums
We in France too often forget the true symbolism of this flower, which far from our dictates, transmits a very positive message. Generally, it symbolizes happiness, honesty, loyalty, and friendship. And for the Japanese, it has an even stronger symbol. They made the yellow chrysanthemum a solar and luminous symbol. There, it also symbolizes immortality. Japan has made it a national symbol, and celebrates it every year at the 'Festival of Happiness', where the chrysanthemum is honored. Popular belief is that a chrysanthemum petal at the bottom of a glass of wine brings you a happy life and good health. In other countries, it is the compeer of lily of the valley for France. So let's open our arms to welcome this blessed flower once again!
Chrysanthemum Pina Colada
To be more pragmatic, the chrysanthemums
Pina Colada
in white,
Pina Colada Cream
, and
Pina Colada Yellow
from breeder
Dümmen Orange
and grower
VannoVa/Fred van Paassen
are valued ​​for their regularity of size and ramifications, which protect us from unpleasant surprises. The VannoVa house specializes in the production of chrysanthemums. The Pina Coladas are only a part of their range. The rigor of production is applied to each variety.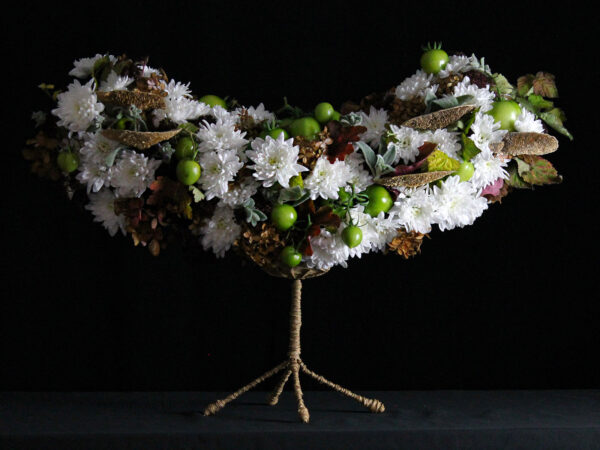 Strong Colors
The Pina Colada chrysanthemums are strong colors and unchanged according to seasonality; when I order cream, I am sure I will receive cream. Cream is a rare color in chrysanthemums, yet this color allows me to work with warm colors as well as more pastel shades. Yes, I like chrysanthemums, but not just any!
I would like to thank my SODIF Châtenoy-en-Bresse supplier who works to select his producers. But also my Jocaflor material supplier.