Students from Helicon Education in 's Hertogenbosch freely design with roses from Decofresh. In this blog, Geertje Leuverman takes up the challenge with rose White Kahala.
Geertje Leuverman
So first, let me introduce myself: Hi, my name is Geertje Leuverman and I am 18 years I am following the Flower, Green, and Styling course at Helicon Education in 's-Hertogenbosch, Netherlands. I am in the second year of the three-year course. In these two years, I have already learned a lot of new things and I also started to look at flowers in a different way. When we were told that Helicon could participate in a project featuring roses from Decofresh, I was excited to participate. It seemed like a fun challenge! And in hindsight, I'm really glad I did.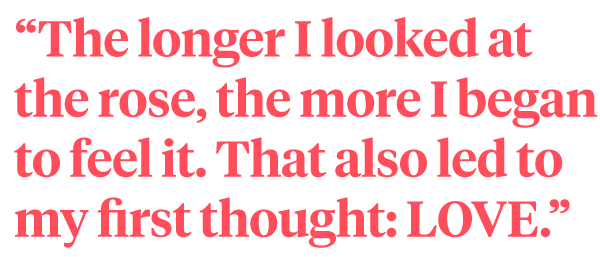 The Feeling of Love
Everyone knows the feeling of love. For example the love you feel for your family, your pets, and maybe for your clothes or for your car. Love is very diverse and everyone feels it. Love also takes a lot of different emotions with it; it can make you feel great or sometimes miserable. I personally find it interesting that the feeling of love can do so much to a person.
The Language of Love
The subject of love is an important one in the flower industry; just think of the red roses on Valentine's Day. In fact, all types of roses speak the language of love. That is one of the most beautiful things about being (almost) a florist. Indirectly you give your love to a customer, and the customer gives it back to his/her/its lover. Pretty funny when you think about that, right?
Rose White Kahala
I have thought a lot about this assignment, hundreds of ideas have gone through my head. Because at first, I didn't really know what to do with my rose. Since the White Kahala as the name says is white, and white is not quite my color. But the longer I looked at the rose, the more I began to feel it. That also led to my first thought: LOVE. When I see a rose I think of love, and what else fits love? A heart. As the proverbs always say, "Follow your heart". So I did, literally.
A Wooden Heart
I made a heart out of a wooden frame so that I had a nice and sturdy shape to work on. Then I finished the heart and attached the floral foam to it. After a few hours of hard work, there was a very nice result on my table. The White Kahala roses topped it off. Then it was time to take the pictures, which I also found a bit exciting. Also because my flower arrangements have an important story for me. Because love is there for everyone in whatever form, and that can be tough sometimes.
Learn From This Project
I really enjoyed this project and I definitely wouldn't have missed it! I would also like to thank all the teachers for the great help and feedback. I really learned a lot from it and I hope I get the chance to do this again in the future!
Check out My Instagram
If you want to see more of me and my work, check out my Instagram. Geertje Leuverman Instagram: geertje_reginae Co-creation: Practical support/advice: Coby van Otterdijk. Styling & photography: Elfi Voermans. Textual guidance/editing: Ruud Teutelink