Flower lovers, brace yourselves! This is Peter van Delft, and I am beyond excited to take you on a journey through the mesmerizing world of alstroemerias. Imagine stepping into a field of vibrant, colorful alstroemerias, stretching out, almost as far as the eye can see. That's what I've just experienced, and I'm here to share the deets with you! So, grab a cup of tea, get comfy, and let's get blooming!
The Fabulous World of H.M. Tesselaar
Let's start with the people behind the magic. We've got Willem Dekker, who is not only responsible for sales but also doing the social media game! The history of H.M. Tesselaar is as rich as the soils they cultivate. Picture this: It's 1977 and they started growing cyclamens, lilies, carnations, and freesias. But as true trendsetters, they sensed the winds of change and decided to dive head-first into the world of alstroemerias.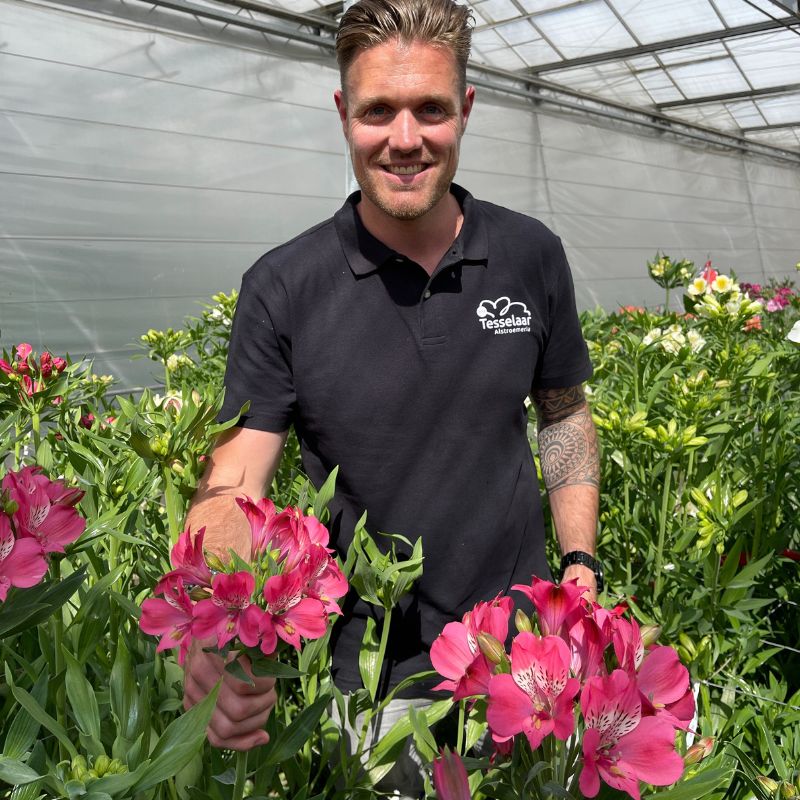 And get this, H.M. Tesselaar is a family business. We're talking about family goals! They've kept the love in the family, with three descendants of the founder and an honorary family member who was one of the first employees. They're all about that team spirit and it shows in their amazing blooms.
Oh, and this isn't just a local Dutch business. H.M. Tesselaar is going global! With their heart in Heerhugowaard, Netherlands, and an unshakable presence in Kenya, they are bringing high-quality alstroemerias to the world all year round!
A Blooming History of the Alstroemeria
So, the alstroemeria has its roots (pun intended) in South America. This botanist Clas Alströmer brought it to Europe and named it 'Alstroemeria' in his honor.
H.M. Tesselaar is not only a grower but also a breeder. They are a kind of alchemists of the flower world, creating thousands of types of alstroemerias, to select only the best. With just 10 ones selected each year for commercial sale. HilverdaFlorist is their agent for their types. Their greenhouse in the Netherlands is supplying 35 types of alstroemerias to the flower world, while Kenya is home to 15 types.
Sustainable Blooms: The Future is Here!
And if you thought this couldn't get any better, H.M. Tesselaar is all about sustainability. They are almost at 💯% pesticide-free cultivation and are always striving to create less sensitive breeds. They are eco-minded in every sense, using insects for pest control and ensuring optimal soil structure.
As for the trade, about 20-25% goes straight to wholesale customers and 75% is headed to the auction, primarily in Aalsmeer.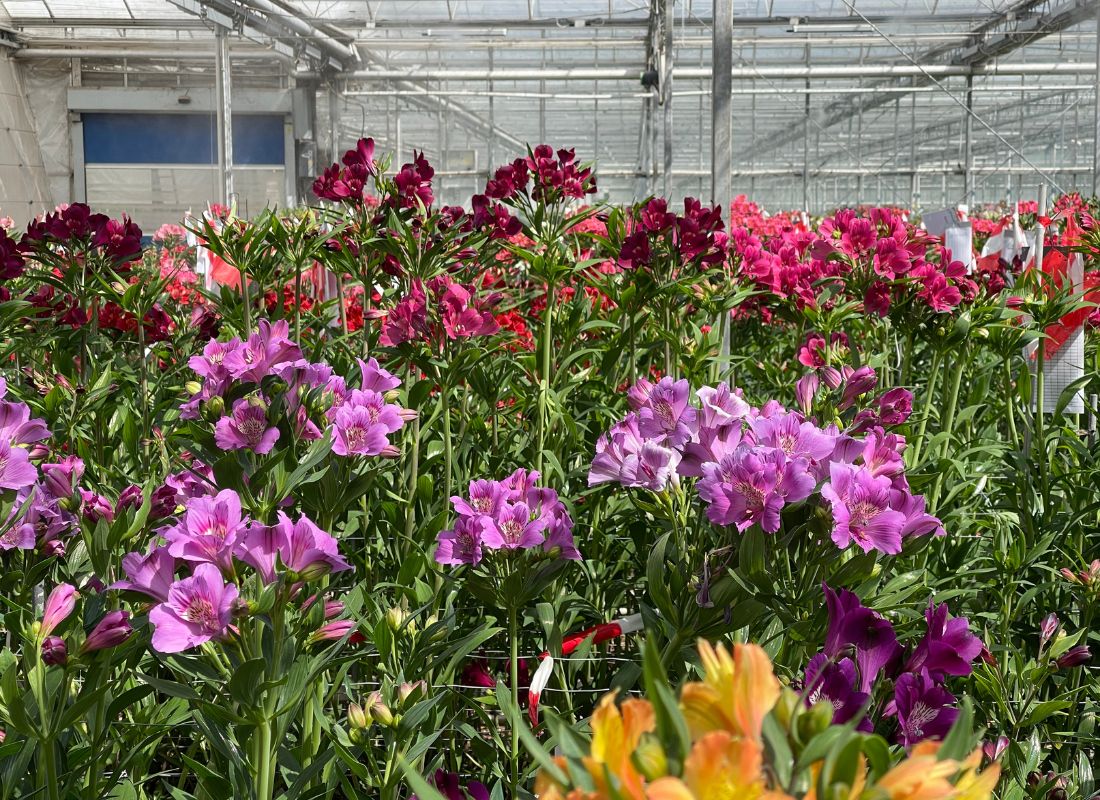 The Blossom Crown Jewel: Alstroemeria Bubblicious
Now, if you're wondering about the absolute showstopper at H.M. Tesselaar, it's gotta be the Alstroemeria Bubblicious. This one has a vivid pink hue and so many flowers on a single stem!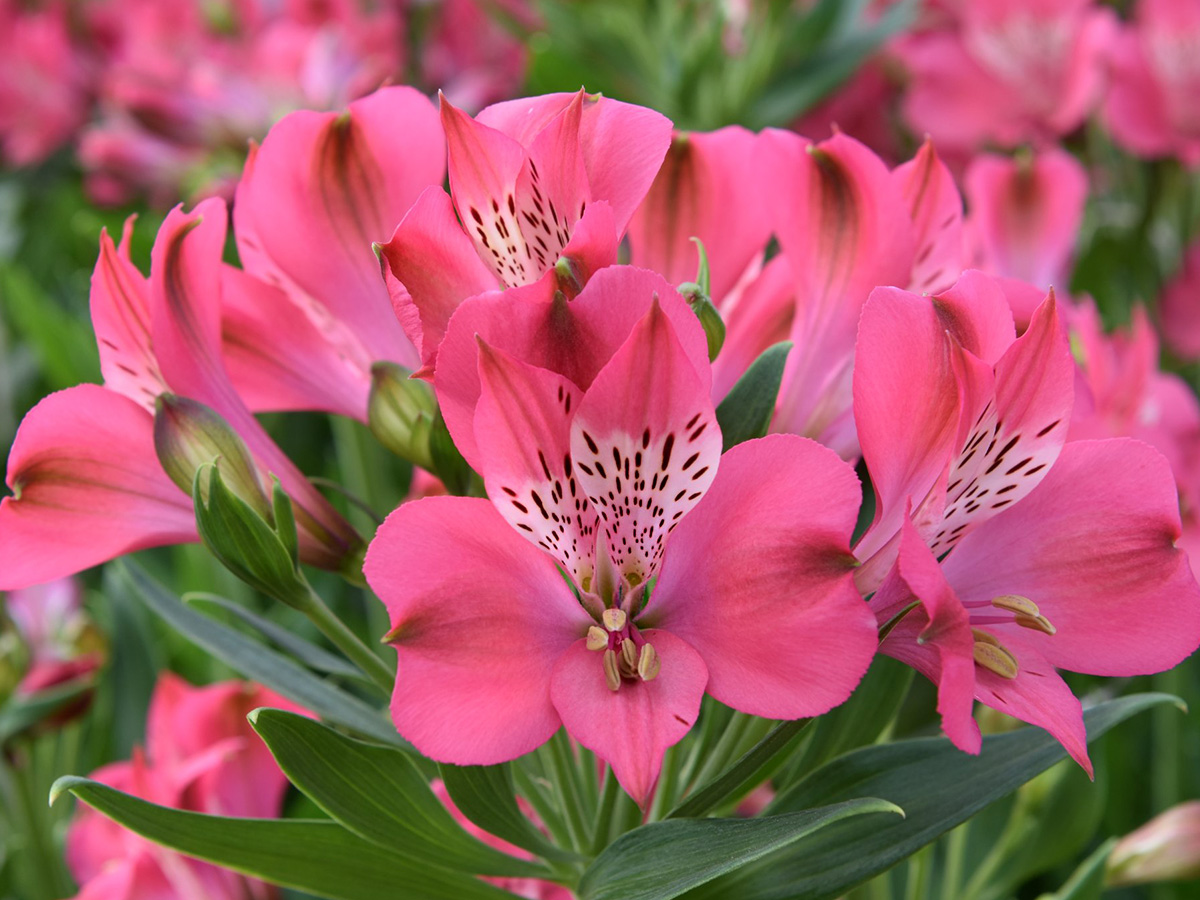 A Flower Paradise Open for All!
Once a year, H.M. Tesselaar opens its doors to fellow growers and wholesalers for an open day when all types of Alstroemerias are in full bloom. This is THE place to be and believe me, it's even more impressive than you might expect. So, keep an eye out, and maybe we'll be flower-twinning on the next open day!