Today's visit was to an exceptional Dahlia flower farm that many people have heard of in the Netherlands. FAM Flower Farm. 'FAm' because it is a FAMily-run flower business. I've really enjoyed visiting this place, it was on my bucket list for quite some time, and now I finally had the opportunity to visit it. Thanks to Linda and Marlies for having me, it was bliss!
FAM Flower Farm
This company was only founded five years ago by two women, Linda van der Slot, and Marlies Weijers. Linda's husband is a tulip and narcissus grower, and Marlies' husband grows dry Dahlia tubers (that's what the dahlia bulbs are called) for export. So, they come from the flower bulb region in the Netherlands, where you can see all the amazingly colorful pictures.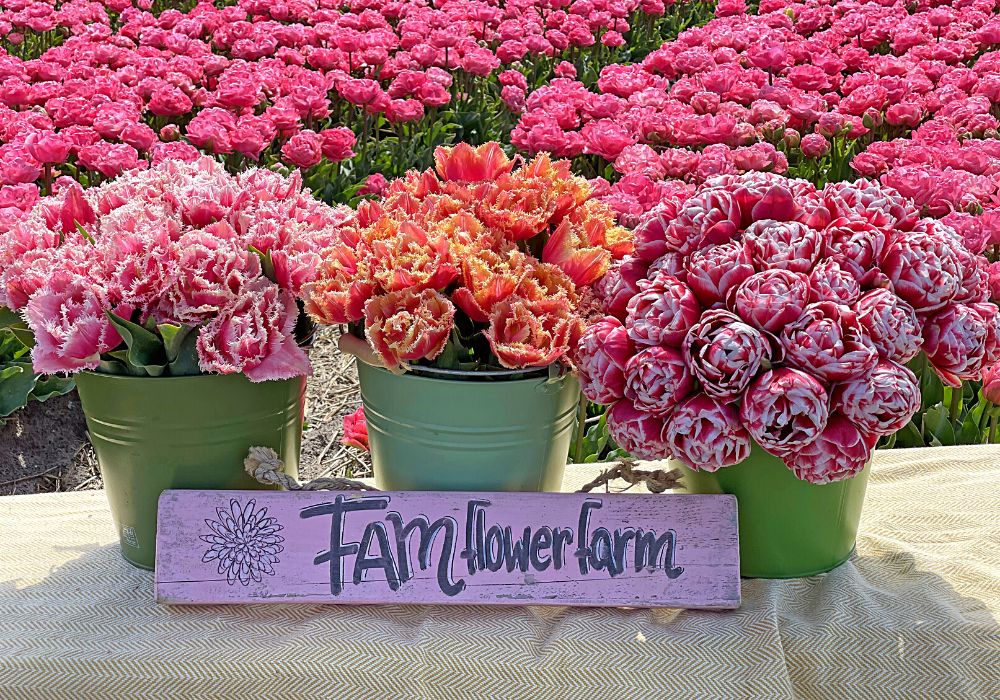 The two women both work as CEO of the company and they are truly hands-on; they make their own pictures, receive their customers in the flower fields, help pack the dry flower bulbs, and books, and work on the social channels together. Also read: '7 Inspiring Female Farmers Worldwide', and 'FAM Flower Farm, Feeling Ambitious and Guilty', to learn more about this company.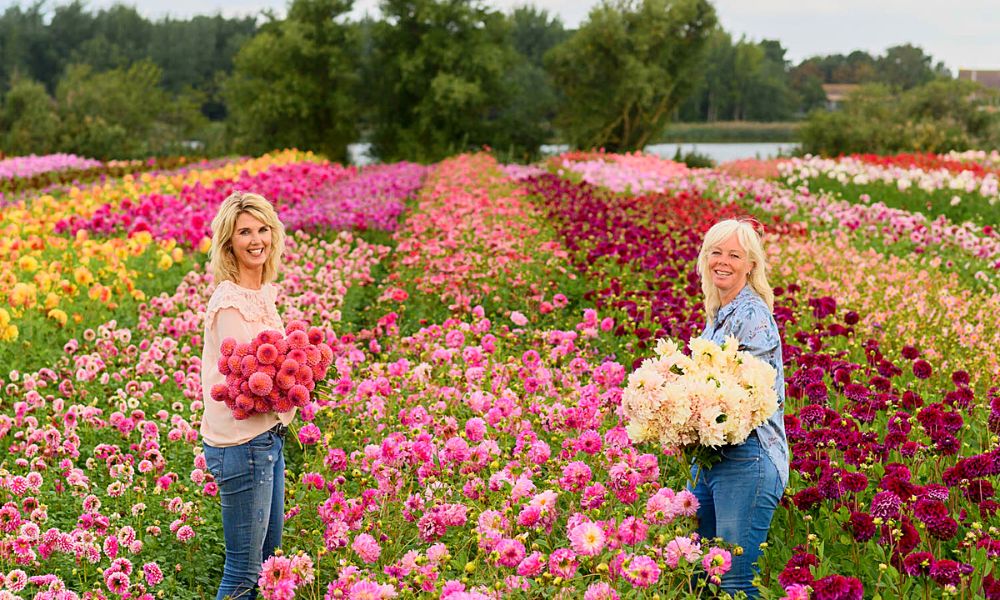 The Why
Linda and Marlies always were surprised that the choices in the assortment in the trade were made by mostly older men, but never by the end-consumer (who are mostly women). FAM Flower Farm is consumer-oriented, and via the different social channels of their business, they reach a lot of people. And get a lot of feedback. And they see it works, by having large audiences on the different social channels a lot of great content about dahlias and tulips is to be found and used by many in the trade. Also in the selection of new varieties, the success of FAM Flower Farm is recognized, they are able to introduce new varieties towards both consumer and the different trade channels.
Dahlias, Dahlias, and Even More Dahlias
The company is specialized in selling dry bulbs of over 120 varieties of dahlias. Most of the dahlia flowers can be used as cut flowers, but not all of them. They explained to me that in the breeding process of dahlias a lot of improvements have been made the last couple of years. Nowadays, over 8000 commercial varieties exist. And for sure, the two women helped a lot in selecting the varieties people (women) really want. The pale colors are popular at this moment, but most men don't recognize this as a color, they love the flashier colors better. By having large gardens and flower fields filled with Dahlia flowers, a lot of information is being gathered throughout the years via social media, questions per email, and the of people visiting them. Linda and Marlies understand really well which varieties are in trend. And which are winners throughout the years.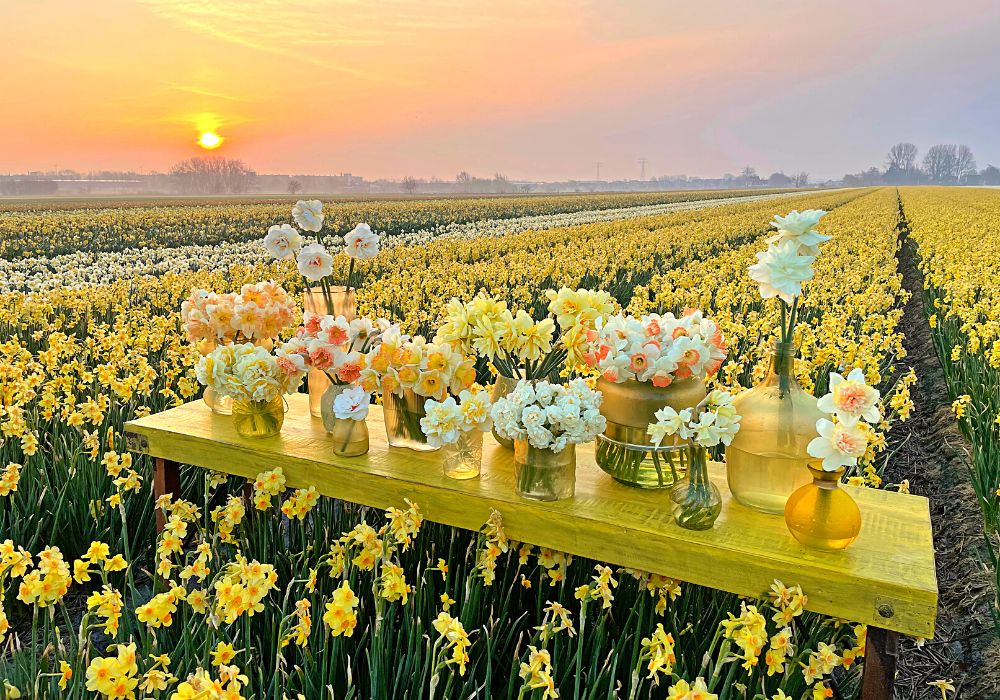 Tulips and Daffodils and More to Make the Assortment Complete
Besides the 120 different varieties of dahlias, FAM Flower Farm also sells tulips and daffodils, and many different varieties of flower seeds throughout the summer and autumn. To have a complete assortment, and to be able to do business all year round. And this business of theirs is growing fast. During the Covid pandemic, they saw an increase in the demand for garden flowers, as many more people stayed at their homes, and started to do work in their gardens. Also due to the fact that everybody loves to see great pictures of flowers on their Insta, FAM Flower Farm succeeded in really spreading the love for flowers and farming around Europe with their hashtag #spreadtheloveforflowers. Something to be really proud of, and that they are.
The Future for FAM Flower Farm
Linda explains that America is next! That would be awesome. And I believe with their current brand, their amazing social channels such as Instagram, Facebook, Pinterest, and a good working webshop, their future looks really bright.